Cooking with kids is great fun for them AND you! Here are some recipes kids can make themselves. We had great fun making the banana pops! Kids love making these easy recipes that are yummy and recipes kids can make alone.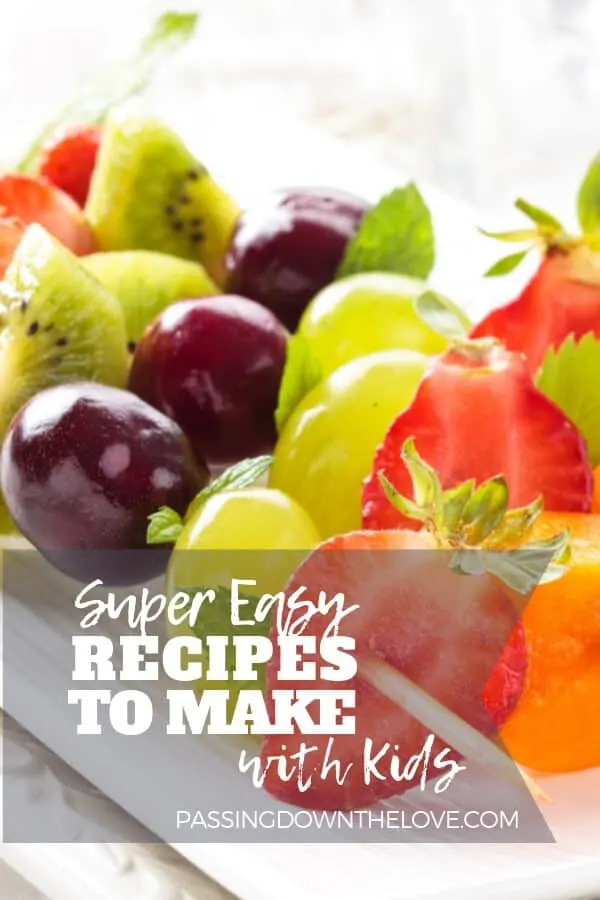 As an Amazon Associate and a participant in other affiliate programs, Passing Down the Love earns a small commission from qualifying purchases at no additional cost to you. See full disclosure here.
Delicious and Easy Recipes to Make with Kids
Cooking with kids is a great way to bond with them, teaches them skills and increases their confidence.
There are many other benefits you can read about on 17 Benefits of Cooking with Kids: Making Memories in the Kitchen.
Be sure and pick a recipe suitable for the age and skills of the child.
We should include drinks in the "cooking" area, too.
Have your Grandkids ever opened a lemonade stand? If they do, here is a recipe for Easy Strawberry Lemonade.
They might want to offer this as their "premium" product. This one is an easy recipe for kids to make and serve.
Let me know if you decide to do this – I'd love to hear your story!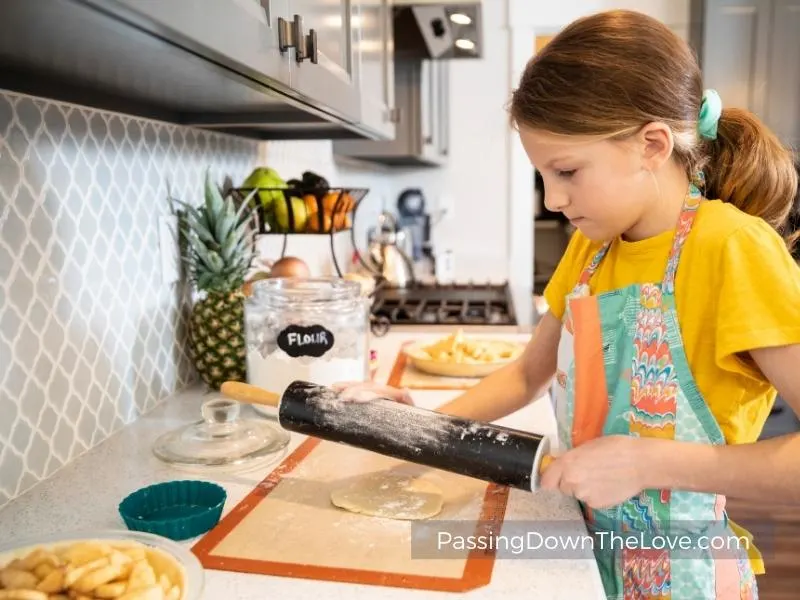 NOTE: If you're looking for cooking shows to watch with your Grands, try this cute one – Just Add Magic.
It's a kid's show on Amazon Video and you can watch it for free if you have a Prime Membership. (Get your Amazon Prime Membership here.)
The show notes say: "When Kelly and her two best friends stumble upon a mysterious cookbook, they discover the book's recipes are far from ordinary-they're magical.
Attempting to use the recipes to release Kelly's grandmother from a powerful curse, they uncover more clues surrounding Grandma's mystery and learn each recipe comes with a hefty price.
Bigger secrets are about to be unearthed when you Just Add Magic!"
It's a fun show, especially for girls 6-12, that also has a message. A great one to watch together!
Here are a few fairly easy recipes that you'll enjoy.
Easy Recipe Kids Can Make Themselves
These are easy recipes to make with kids.
And recipes kids can make themselves!
Banana Caterpillars are an easy recipe for kids to make.
The kids get to be creative on this one.
Let them use the ingredients they like to make their own Banana Caterpillar creation.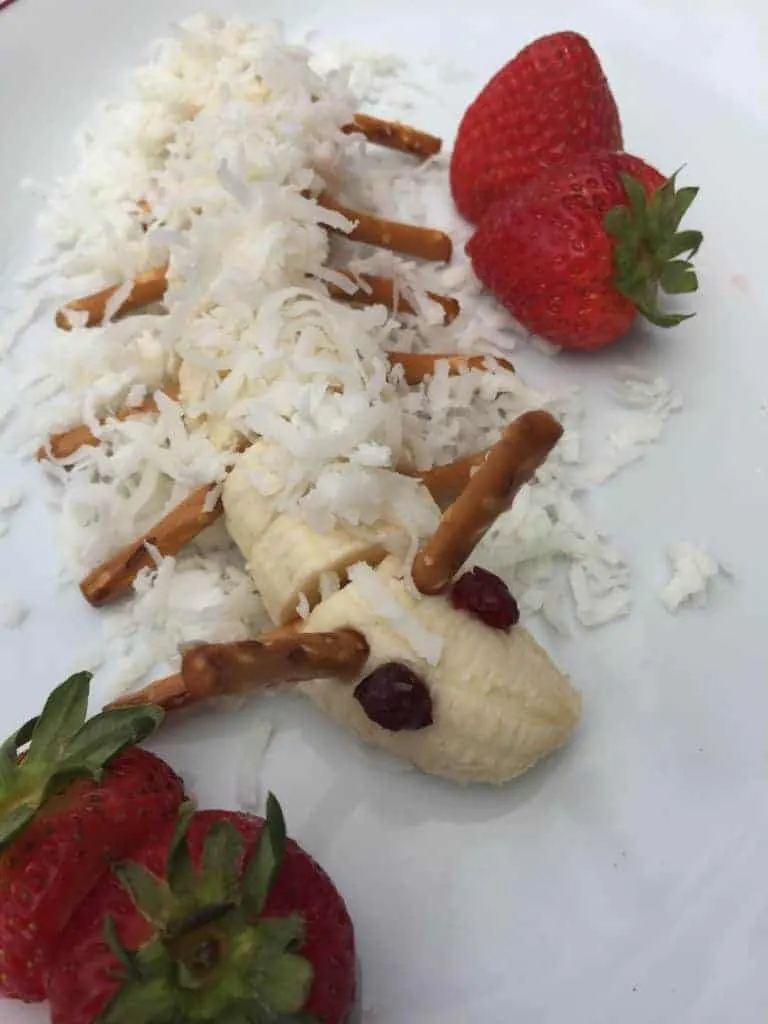 Individual Pizzas
Provide the ingredients and let the kids make their own pizzas.
They have fun and can make a pizza with the toppings they like.
They may even surprise you and try new toppings you never expect!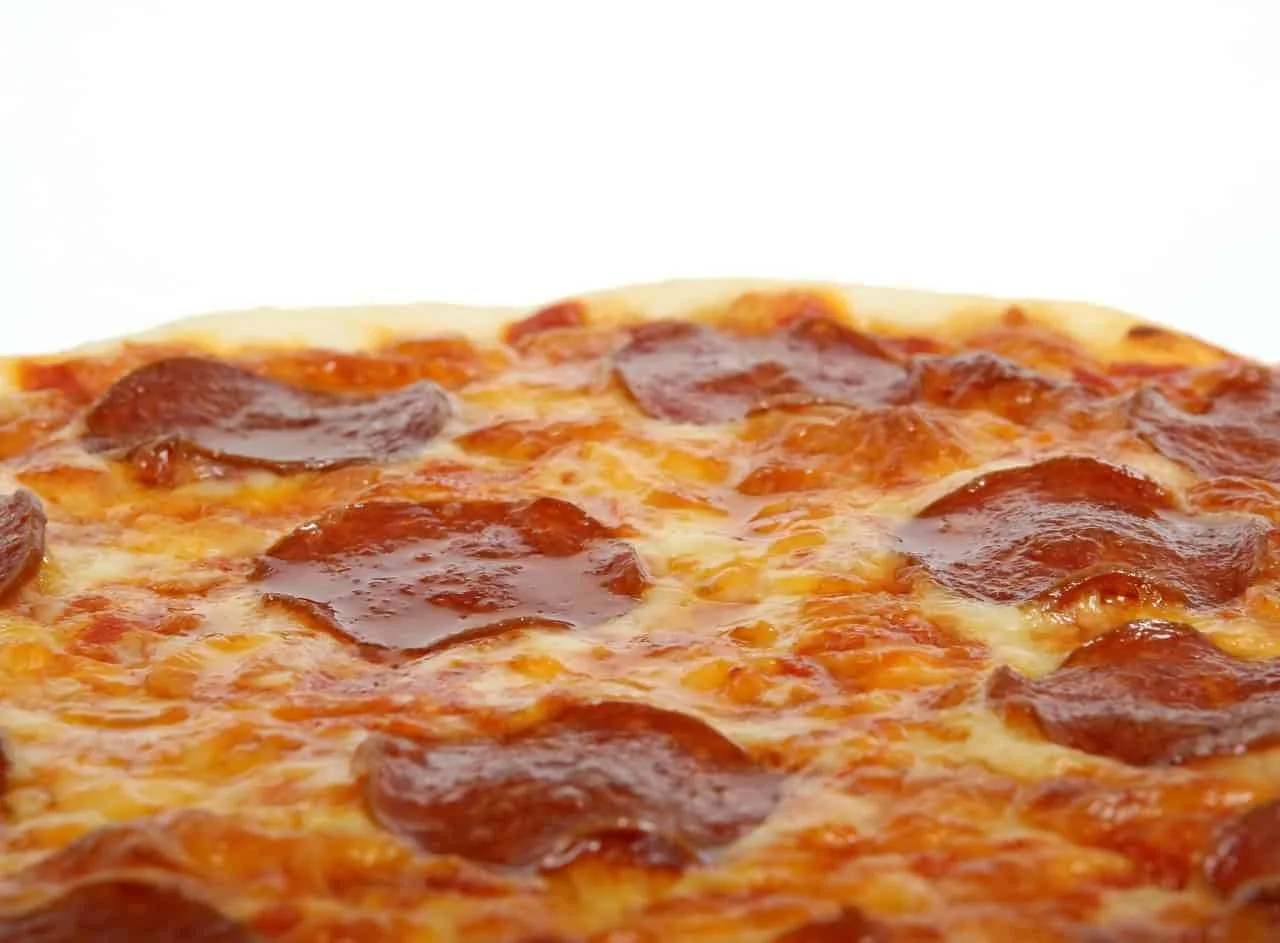 Fruit Kabobs
This is an easy one and great for summer!
These fruit kabobs are easy enough for kids to make themselves!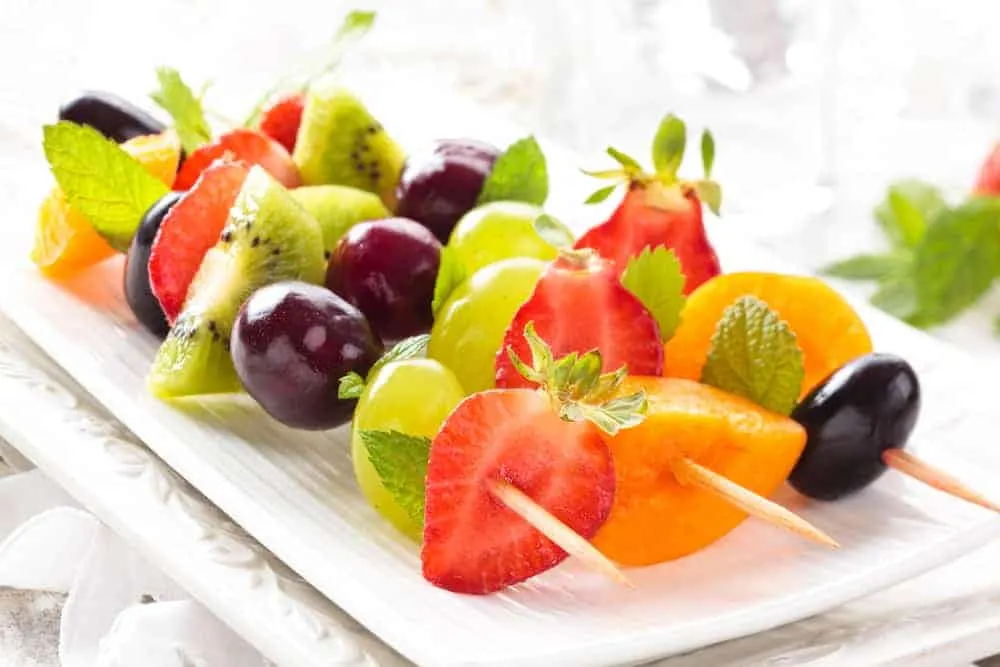 If you've found enough recipes that the kids love to make, why not make them into a recipe book? Here's more information on How to Make Your Own Cookbook.
Spend time cooking with kids using easy recipes that kids can make themselves.
Keep Passing Down the Love,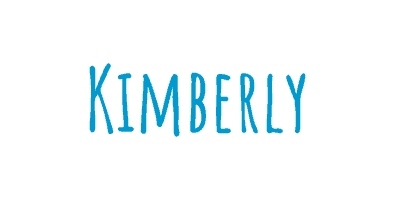 Grandma's Tip of the Day: Before scooping ice cream into a cone, drop in a jelly bean to help slow down the drips.