Scrumptious, Delicious Cinnamon Crisps
Do you remember cinnamon crisps?
When I was little, I loved watching my Mom make a pie.  Not because she was so entertaining or because I loved pie.  No, sir.
I loved what she did with the left-over pie crust.  She would roll it out, cut it into small pieces, and sprinkle the pieces with cinnamon sugar.
Then she baked them for us.
These little cinnamon piecrust morsels were far better than the pie itself.  At least in my mind.
Tasty cinnamon crips can be served alone or are even tastier with vanilla ice cream.
And this is an easy recipe for kids to make!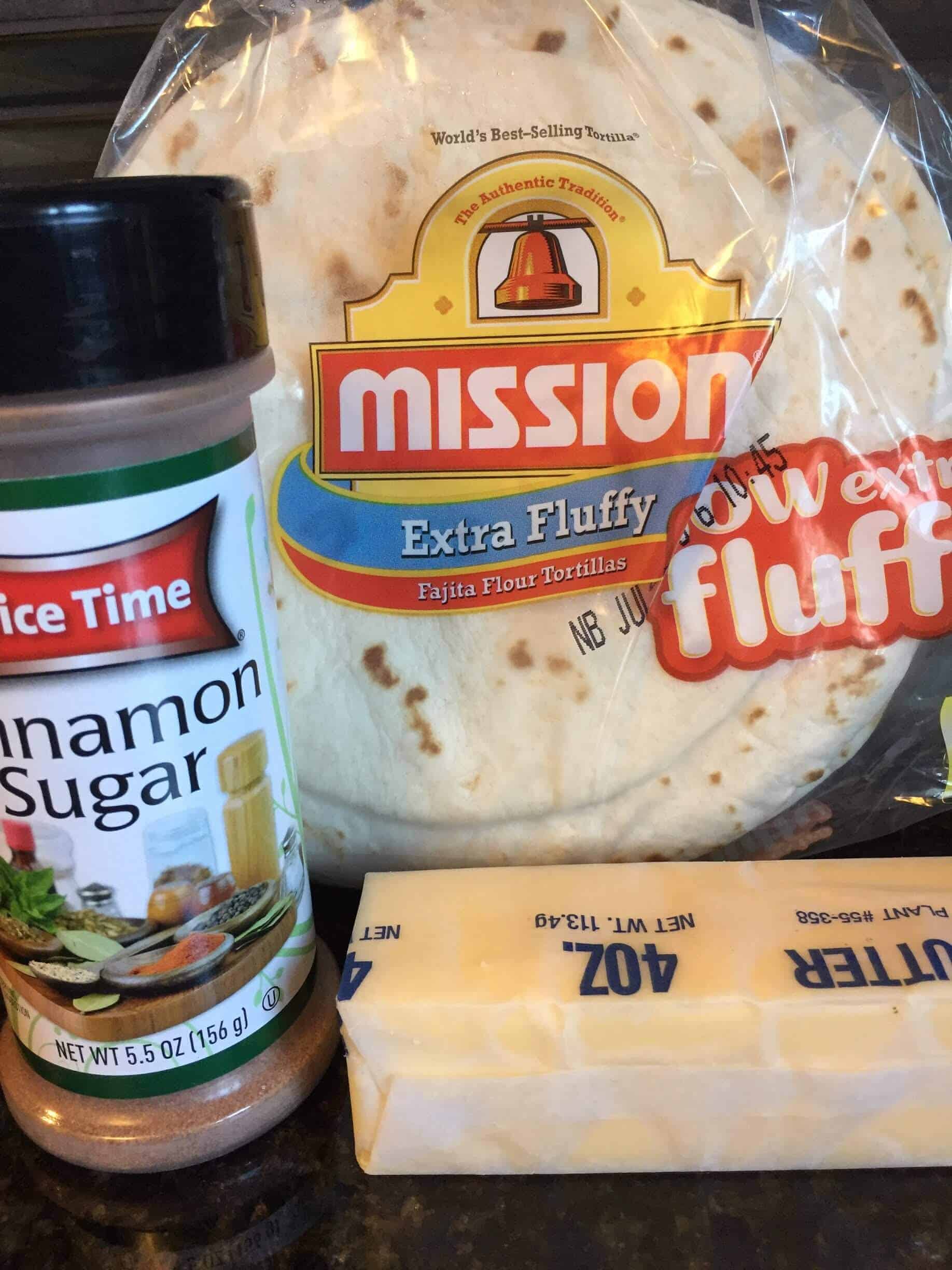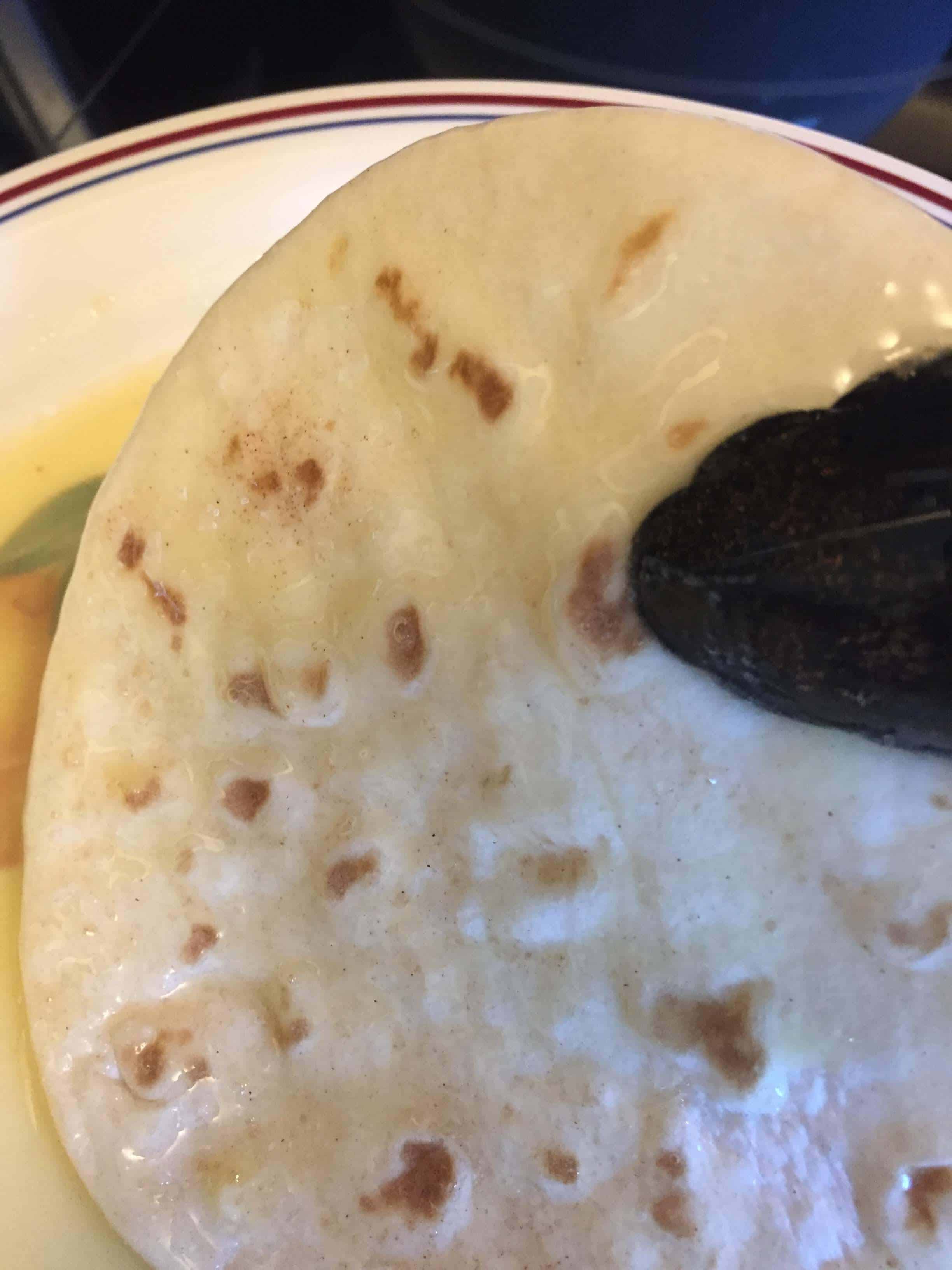 The tortillas need to be coated on each side with butter. Using a brush, brush tops of tortillas with butter. Turn and brush the other sides.

Sprinkle Cinnamon Sugar mixture over the top. Turn them over and sprinkle the Cinnamon Sugar mixture on the other side.

Bake at 375 degrees for about 5-6 minutes. Watch them closely and remove if done sooner. These can go from zero to done in a quick minute!

Allow the crisps to cool completely, then break into cracker sized pieces.

Serve alone or with vanilla ice cream.