Thank you! Your Download will be in your inbox soon.
In the meantime, here is a special, limited time offer just for you, my friend.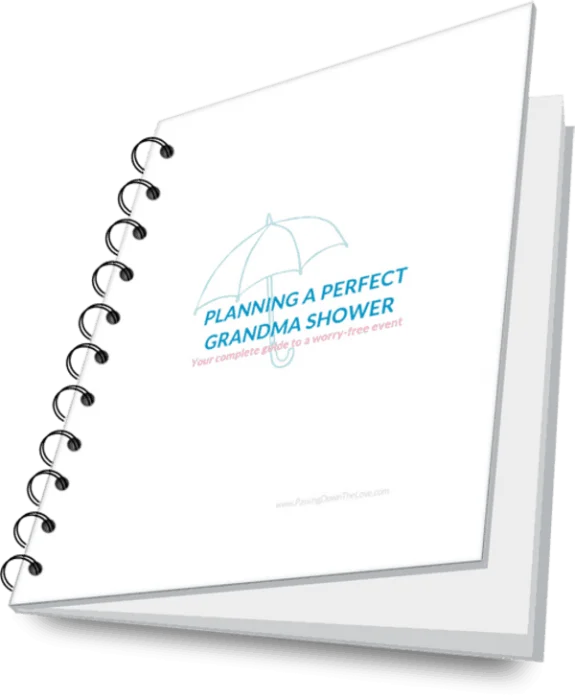 Get the help you need to host a perfect shower
with your complete
​
Complete Guide to Planning a Perfect Grandma Shower.
includes our Shower Planning Checklist, all the shower games and more!
IT'S

ONLY $7

(that's 65% off!) for the next 15 minutes.
This product is normally $19.95 in our store.
If you're planning a shower for a First-time Grandma, you want everything to go smoothly.
You want your friends to have a good time.
And most of all, you want the New Grandma to feel honored & special!
​
That means everything needs to be perfect!
​​
Shower Planning Checklist and Tips

Games with Instructions and Printables

Gift Suggestions for Guests and the New Grandma.

check

AND MORE….
​
Planning a perfect shower can be overwhelming…
Here is everything you need for a worry-free event all in one place.
only $7
for the next 15 minutes.
All you need to do is:
–> Click the BUY IT NOW button
—> Check out with PayPal or Credit Card
–> Receive your digital product. Planning the Perfect Grandma Shower Guide will be sent to your inbox.
This is a digital download.
No physical product will be sent.
You will receive an email with the files.
Download and print on your own printer.
​
Offer Expires in:
Make it easy on yourself and take the stress out of planning. There's a checklist, game printables and instructions, tips, and helpful advice for hosting the best shower ever!
PassingDowntheLove.com – All Rights Reserved 2019