Halloween books for kids can be read over and over again. We've looked around and found some of our favorite books for kids about Halloween, pumpkins, and all things scary. (But not too scary, there are little ones around…)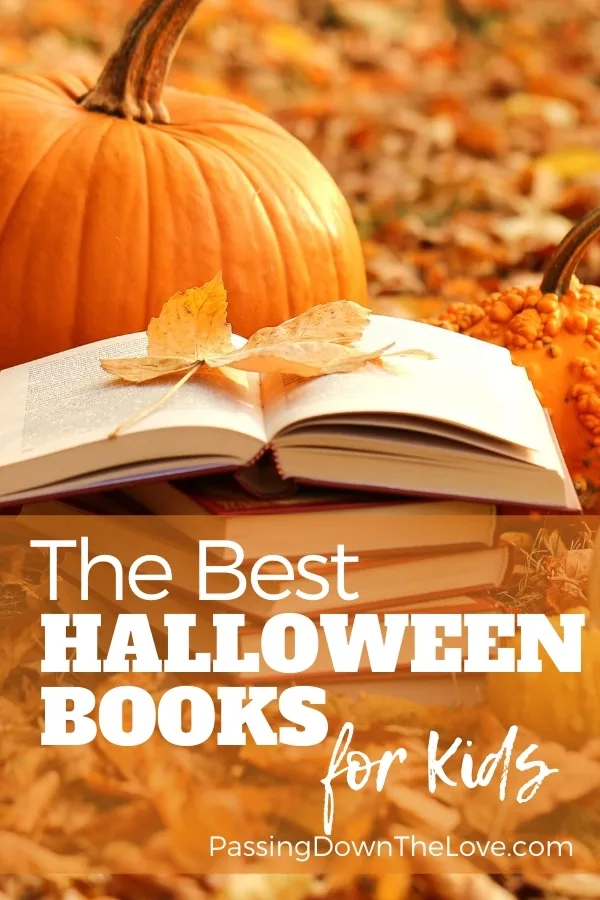 As an Amazon Associate and a participant in other affiliate programs, Passing Down the Love earns a small commission from qualifying purchases at no additional cost to you. See the full disclosure here.
If you'll be visiting with your Grandchildren during the Halloween season, or anytime in October, grab a few of these books to have when you see them.
Reading to kids is great in many ways – it teaches them, expands their imagination, and gives you a chance to cuddle together.
If you're not going to be able to see them, you can order them from Amazon and have them delivered to your Grandkids before the holiday.
Then use Skype or FaceTime to read them together.
Here are some of the titles we think you'd enjoy.
Fun Halloween Books for Kids
Reading with kids is great fun and what better excuse than a holiday like Halloween.
Here are some of our favorite Halloween books for kids.
We've included coloring books because kids love to color!
And coloring books are books, too. 🙂
What do you think of our choices?
What are YOUR favorite Halloween books to read to or with the kids?
You can answer in the comments below. 🙂
Whatever you do, keep on reading.
And Keep Passing Down the Love,