This Raw Apple Cake Recipe is a family favorite, passed down from generation to generation. The sweetness of this dense, yummy cake will make breakfast a treat, and dessert extra special. This is good enough to serve for special occasions – guests will love it!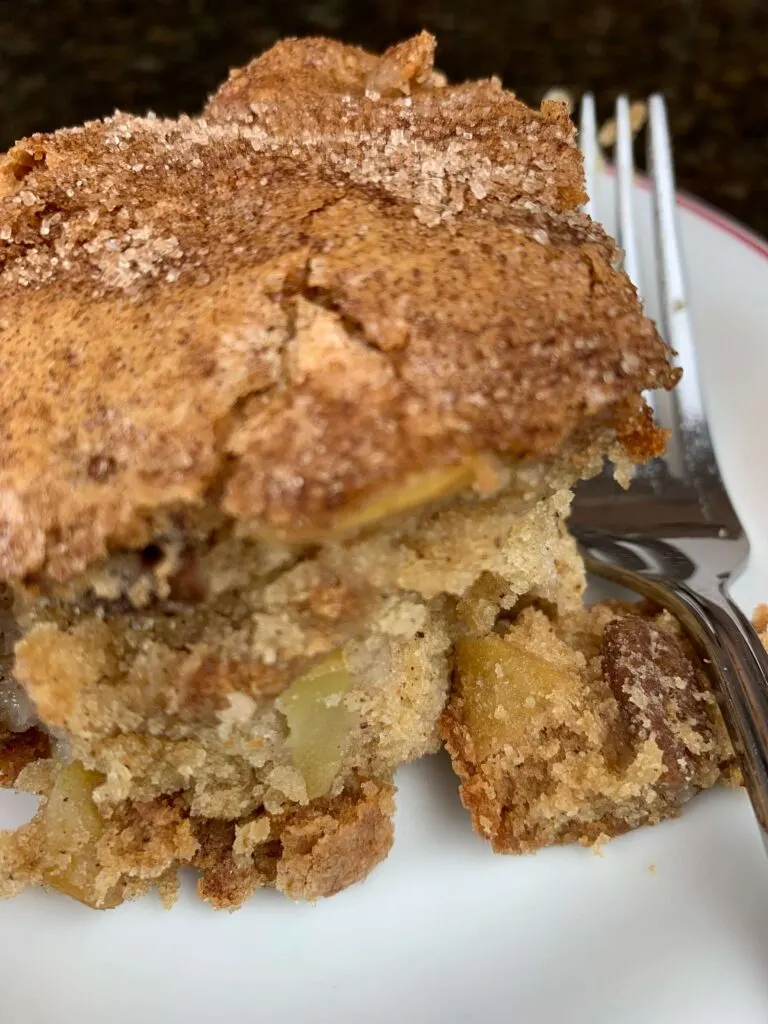 As an Amazon Associate and a participant in other affiliate programs, Passing Down the Love earns a small commission from qualifying purchases at no additional cost to you. See full disclosure here.
The Best Raw Apple Cake
This apple cake recipe is a family favorite.
I can't remember the first time I made it, but it is requested often. It's a great coffee cake for breakfast or brunch, and also serves well as dessert!
Last night I decided to make it again so I could share it with you. (I'm actually having this for breakfast today!)
Apples and cinnamon in the oven…. yum! Try it – it's a good one!
Here's How
Mix it up.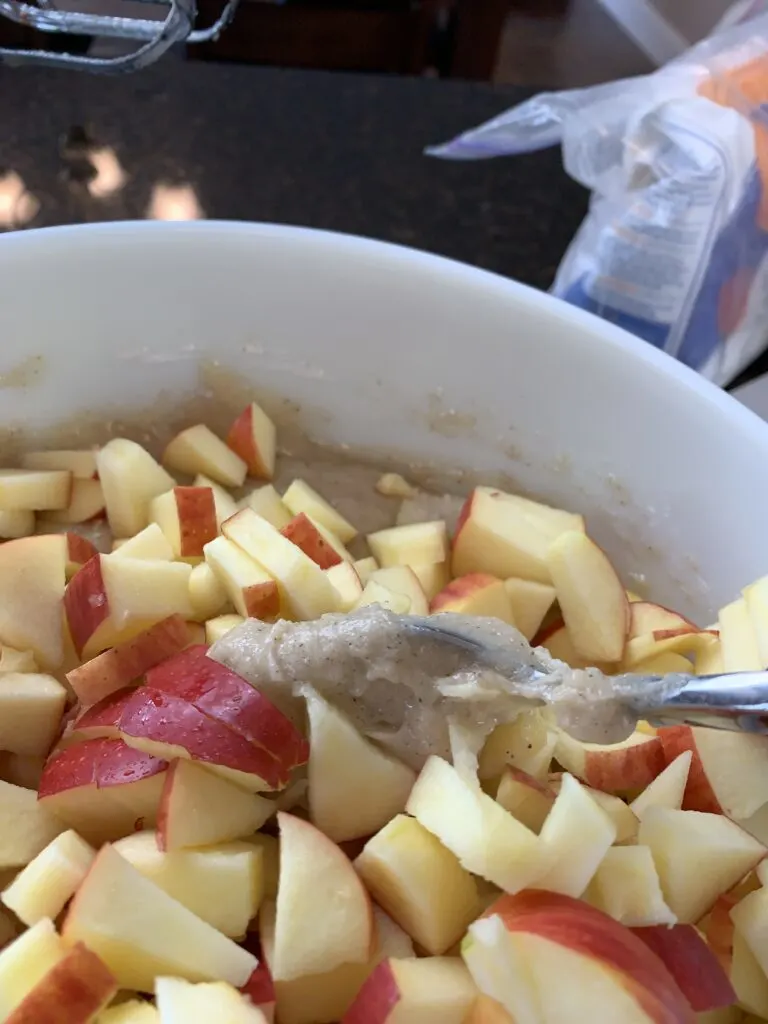 On the way into the oven… Bits of apple, nuts…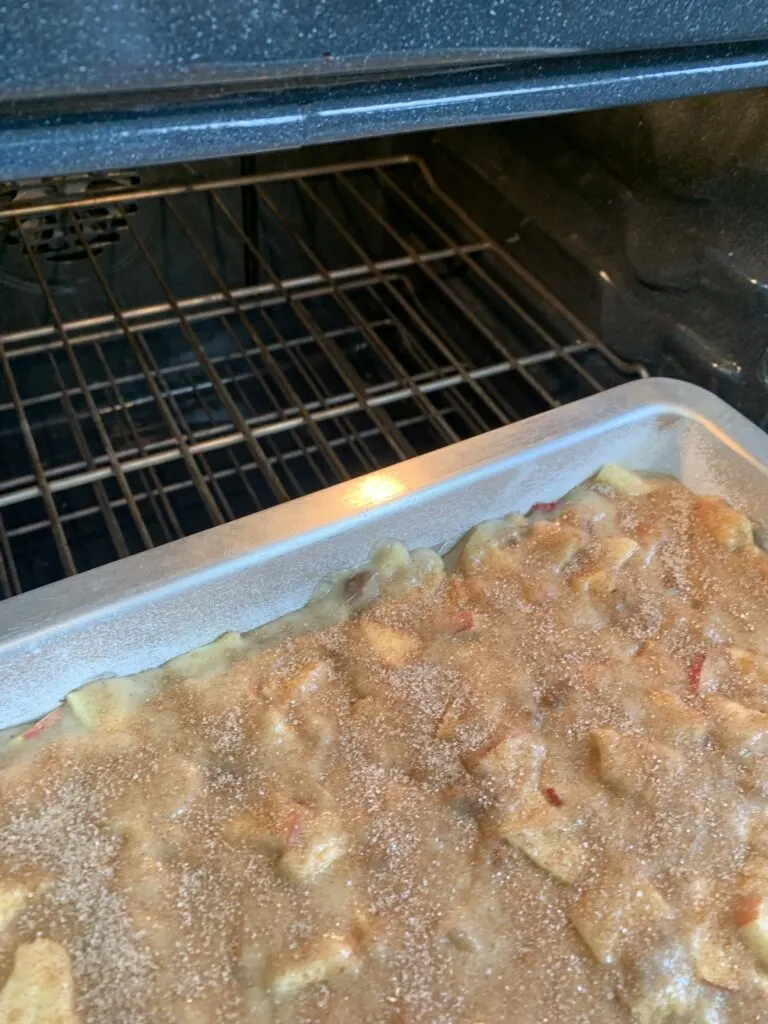 Fuji, Honeycrisp, Gala, and Jonathan are all great baking apples for this recipe.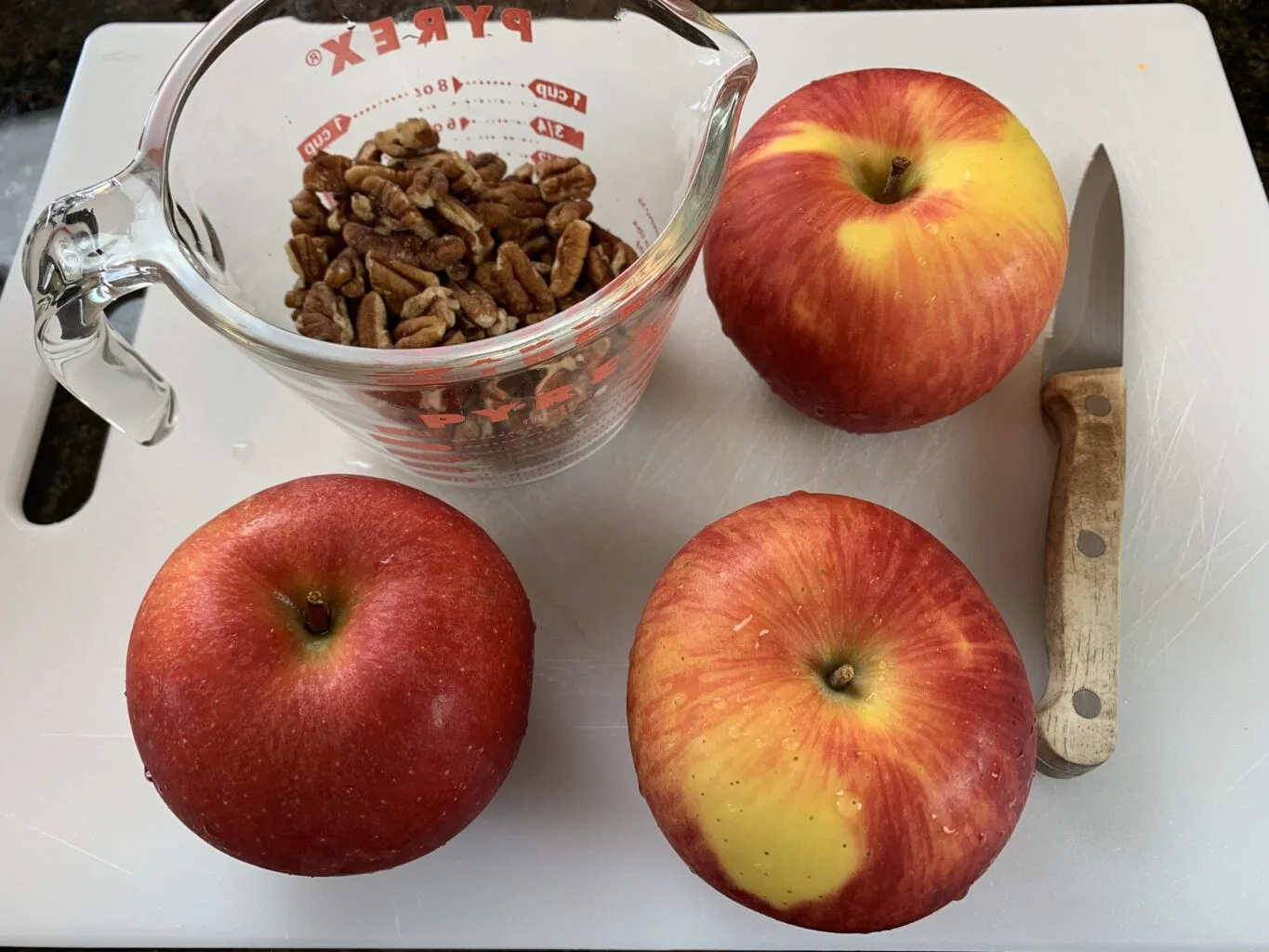 Bake It
Put it in the oven and while it's baking, take a deep whiff. Ah, the wonderful smell of apples and cinnamon fills your home.
Your mouth starts watering and you can't wait to take it out and snag a bite!
Eat It
Don't forget that this cake pairs well with our homemade vanilla ice cream – especially when it's still warm!
And here it is, all done.
YUM!!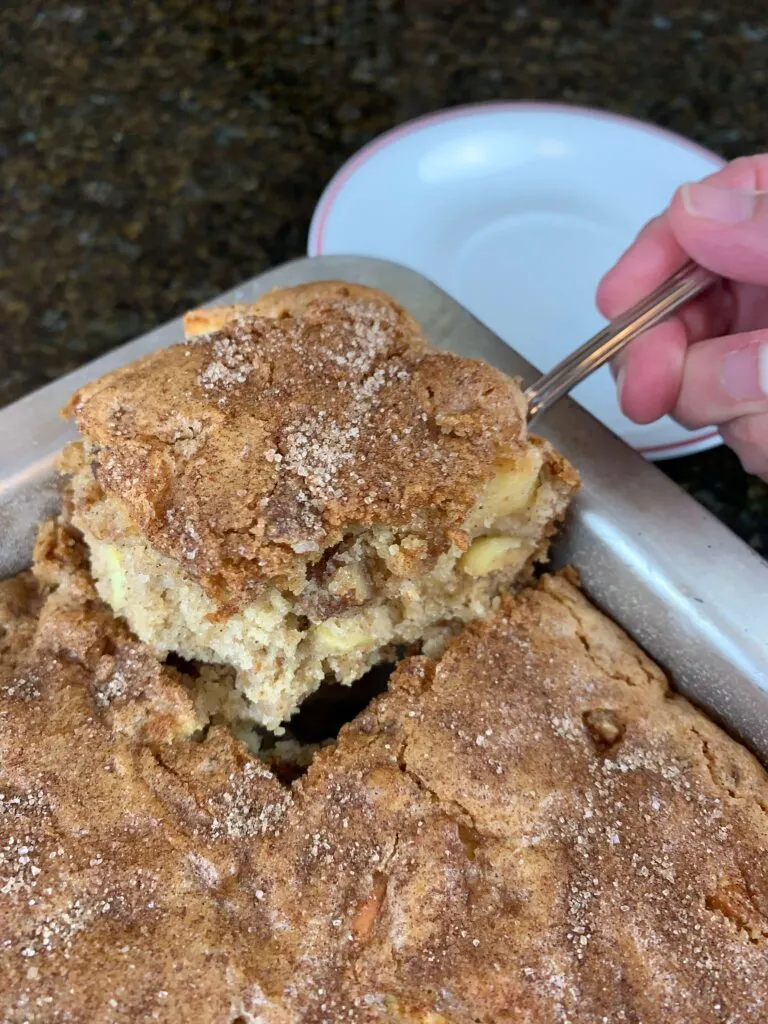 Yield: Standard 9X13 Cake Pan
The Best Raw Apple Cake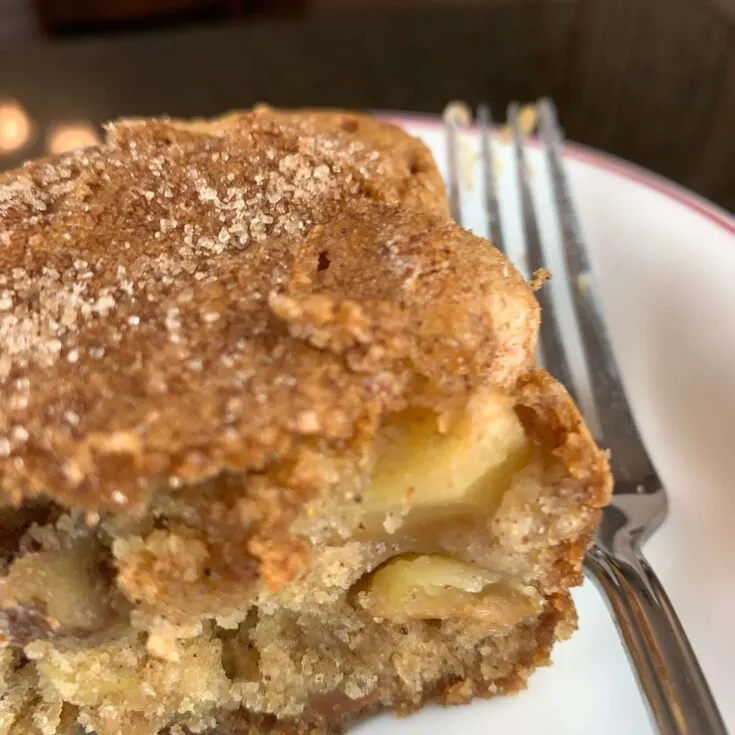 This raw apple cake is moist, easy to make, and great for brunch, dessert, or just because!
Cook Time
1 hour
31 minutes
Total Time
1 hour
46 minutes
Ingredients
1 1/2 Liquid Shortening (can substitute with applesauce - see notes)
2 Tbls. Vanilla
2 Eggs
2 Cups Sugar
3 Cups Flour
1 tsp. Baking Soda
1 tsp. Salt
1/2 tsp.Cloves
1/2 tsp.Allspice
1/2 tsp.Nutmeg
1/2 tsp. Cinnamon
3c. Raw Apples
1 Cup Chopped Pecans
Instructions
1. Mix together with mixer: Shortening, sugar, eggs, and vanilla.
2. In another bowl, mix together flour, baking soda, salt, and spices.
3. Slowly stir flour mixture into the liquid mixture. Mix well.
4. Add apples and nuts.
5. Pour it all into a greased and floured 9X13 cake pan.
6. Lightly sprinkle a cinnamon-sugar mixture on top.
7. Bake at 325 for 60-90 minutes, until brown.
Notes
Fuji, Honeycrisp, Gala, and Jonathan are all great baking apples for this recipe. Even Granny Smith will work but may make the cake a little less sweet.
Peeling the apple is your choice. It takes more time, so I usually leave the peel on them.
Liquid shortening is the same as vegetable oil. To decrease the amount of oil (and calories, you can swap 1/2 the liquid shortening with the same amount of applesauce. (Use 3/4 cup shortening and 3/4 cup applesauce.)
To make a cinnamon-sugar mixture, use 4 Tbls. sugar and 1 Tbls. cinnamon. Mix together and sprinkle on top. You can also buy a cinnamon-sugar mixture in the spice aisle at most grocery stores or here on Amazon. (It's probably cheaper at the store.)
Recommended Products
As an Amazon Associate and member of other affiliate programs, I earn from qualifying purchases.
Talk About It
If you decide to try this tasty cake, let me know what you think. I'd love to hear from you!
If you like it, please PIN IT or share it on Facebook! (You can use the buttons below.)
In the meantime, enjoy baking together and making memories…
Keep Passing Down the Love,