This apple cake recipe is a family favorite. I can't remember the first time I made it, but it is requested often. It's a great coffee cake for breakfast or brunch, and also serves well as dessert!
Last night I decided to make it again so I could share it with you. (I'm actually having this for breakfast today!)
Apples and cinnamon in the oven…. yum! Try it – it's a good one!
On the way into the oven… Bits of apple, nuts…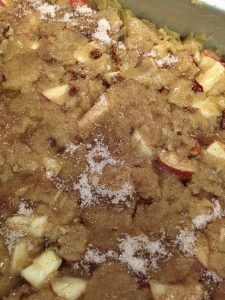 And all done.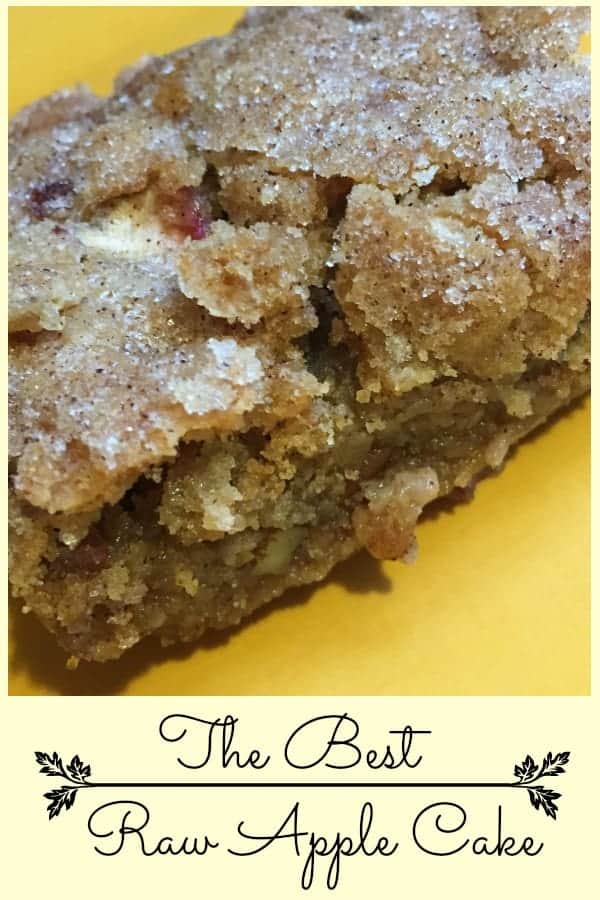 If you decide to try this tasty cake, let me know what you think. I'd love to hear from you!