Finding the perfect gift can be a challenge, but with these family history gift ideas and family tree gifts, you can't go wrong. The family history buff in your family is sure to appreciate these special gifts that will remind them of the family!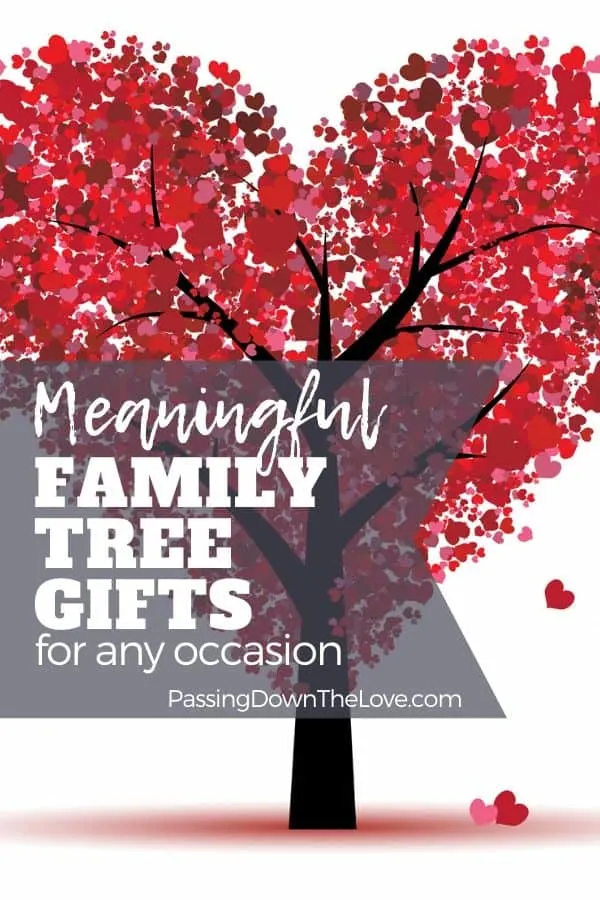 As an Amazon Associate and a participant in other affiliate programs, Passing Down the Love earns a small commission from qualifying purchases at no additional cost to you. See full disclosure here.
Unique Finds: Family History and Family Tree Gifts
This Etsy Gift guide is designed to encourage gifting of items related to family history, family trees, and family stories and memories.
Find some family tree gifts that will please the family history buffs on your list.
As an affiliate of Etsy, we may earn a small commission if you make a purchase from this list.
For more personalized gift ideas, check out this Etsy Personalized Gift Guide.
Do you have any other suggestions to add? Have you received a family tree gift or a family history gift that you just loved? Tell us about it in the comments below!
Keep Passing Down the Love,