The Sachs Butterfly House in St. Louis is a kid-friendly, fun place to visit in St. Louis, MO. It's educational, interesting and affordable. Visit the Butterfly House with the kids next time you are in the St. Louis area.

As an Amazon Associate and a participant in other affiliate programs, Passing Down the Love earns a small commission from qualifying purchases at no additional cost to you. See full disclosure here.
There are many activities for kid friendly fun in St. Louis, Missouri, including the Sachs Butterfly House.
Faust Park is the home of the Sachs Butterfly House in Chesterfield, Missouri. Chesterfield is a suburb west of St. Louis. The butterfly house features a conservatory, an outdoor butterfly garden, Emerson Theater, an exhibit hall, and an educational area and gift shop.
I was lucky enough to go with my Granddaughter to the Sachs Butterfly House on the day before she started kindergarten. Just the two of us. What a fun day! I bet your grandkids would enjoy visiting as well. Check it out!
Sophia M. Sachs Butterfly House
15193 Olive Blvd., Chesterfield, MO 63017
Admission is $8 for adults and $5 for kids. You can find a $1 off admission coupon pretty easily online.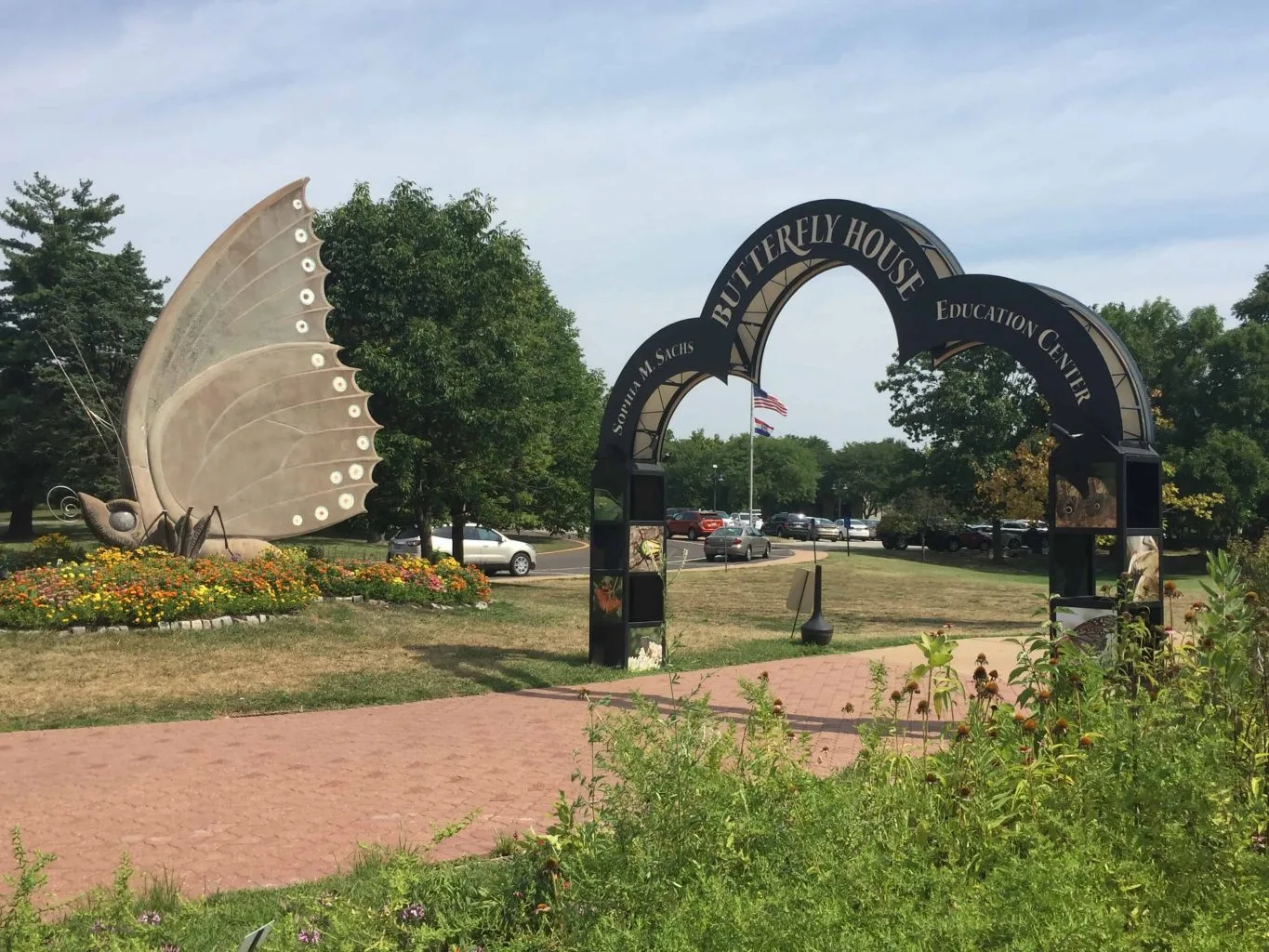 The Exhibit Hall
The exhibit hall houses displays of many insects – including tarantulas, millipedes, beetles, and the creepiest hissing cockroaches. There is a clear wall full of all different types of butterflies, and an interactive area. An informative session with the opportunity to be up-close and touch a critter was available during the time we were there.
The Outdoor Butterfly Garden
The outdoor butterfly garden is beautifully landscaped with trees, bushes, flowers, a pond and a brick path. Along the path were benches to sit and areas to play. The outdoor event/wedding venues, The Monsanto Pavillion, the Emerson Lakeside Terrace and the Butterfly Garden Deck in the outdoor garden are all beautiful places for a ceremony. Contact the Sachs Butterfly House directly for more information about reserving these.
[clickToTweet tweet="One on one time with your grandkids strengthens your relationship and creates memories that last." quote="One on one time with your grandkids strengthens your relationship and creates memories that last."]
The Conservatory
The conservatory is a glass-enclosed area with paths and benches, filled with hundreds of beautiful exotic butterflies. The tropical feel creates a perfect atmosphere for the butterflies. Touching or trying to capture a butterfly is prohibited. Occasionally they happen to land on someone. If that makes you nervous, like it did Little Miss, then keep moving to avoid any contact – don't stand still.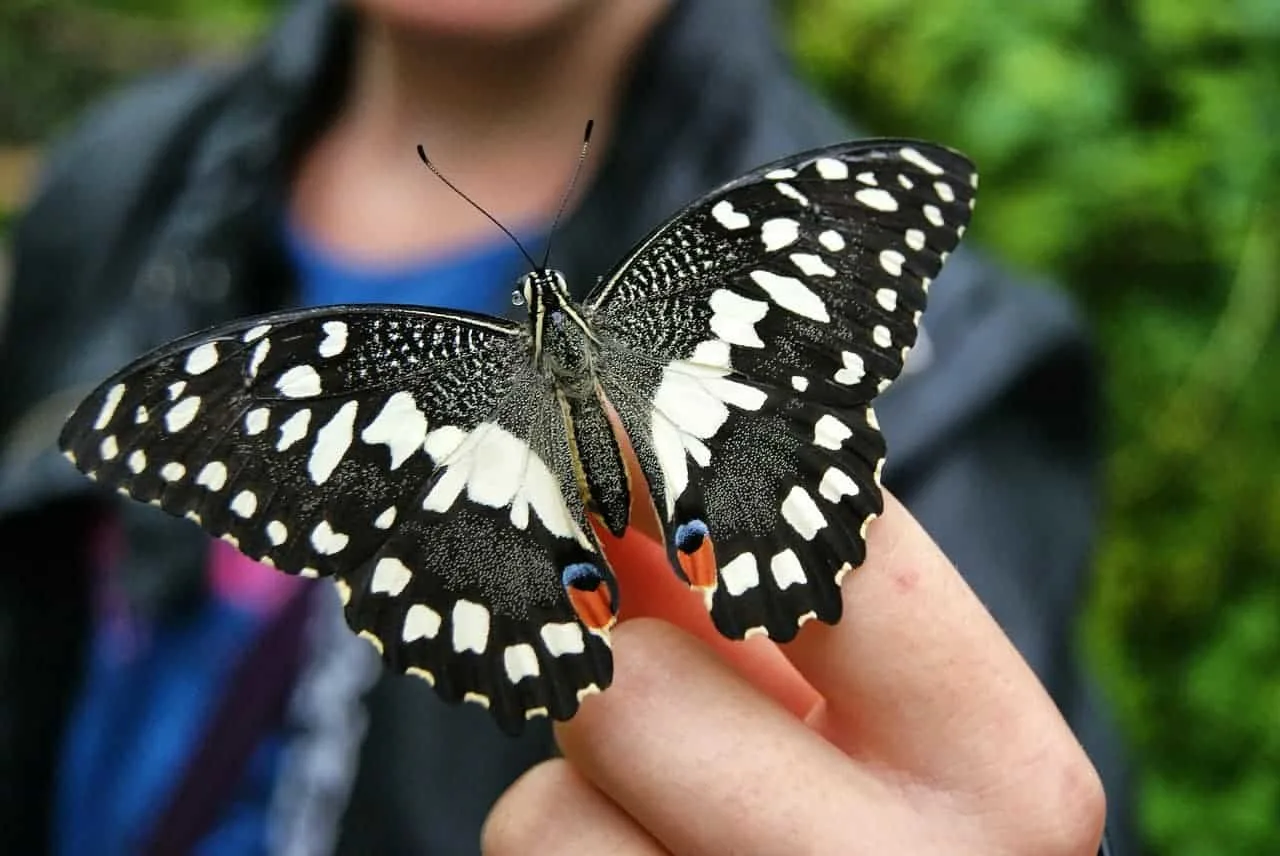 The Emerson Family Theatre
The Emerson Family Theatre is the place to go to see an educational and entertaining movie about the life cycle of the butterfly. Did you know that those butterflies were once caterpillars? It's such a wonder of nature, a truly remarkable feat that the wormy caterpillar turns into such a beautiful butterfly. The movie kept the interest of the majority of children in the room and was very informative.


The Gift Shop
The girls in our family like to shop, of course, and that includes me and Little Miss. So we had to stop and browse in the gift shop. The gift shop is loaded with souvenirs, trinkets, clothes and everything "butterfly". The gift shop is a must stop on your way out of the butterfly house. We picked out a butterfly charm for her and a cute green frog for little brother at home.
Educational Opportunities
The Butterfly House also offers Youth, Adult, and Family educational programs. Special events take place throughout the year. Visit the Sachs Butterfly House website for more information and to register for these programs.
For a more personal butterfly learning experience, take a look at this. Your own "caterpillar to butterfly" garden, complete with caterpillars that are shipped to you after your purchase. How cool! Or maybe a net to catch butterflies in your own yard. Another unforgettable activity to share with your grandkids.
We had a great time at the butterfly house. Moments spent with the grandkids are precious and treasured. One on one time with your grandkids strengthens your relationship and creates memories that last.
Spend time together and
Keep Passing Down the Love.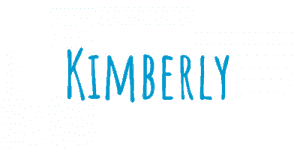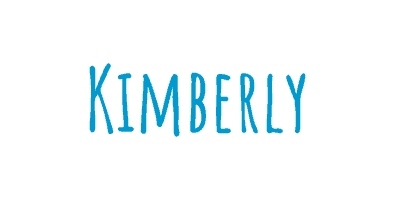 For more things to do in St. Louis, check here.