Looking for a great gift for your Mom or Grandma? We looked high and low and found these 31 best gardening gifts for Mom or Grandma that garden lovers will appreciate.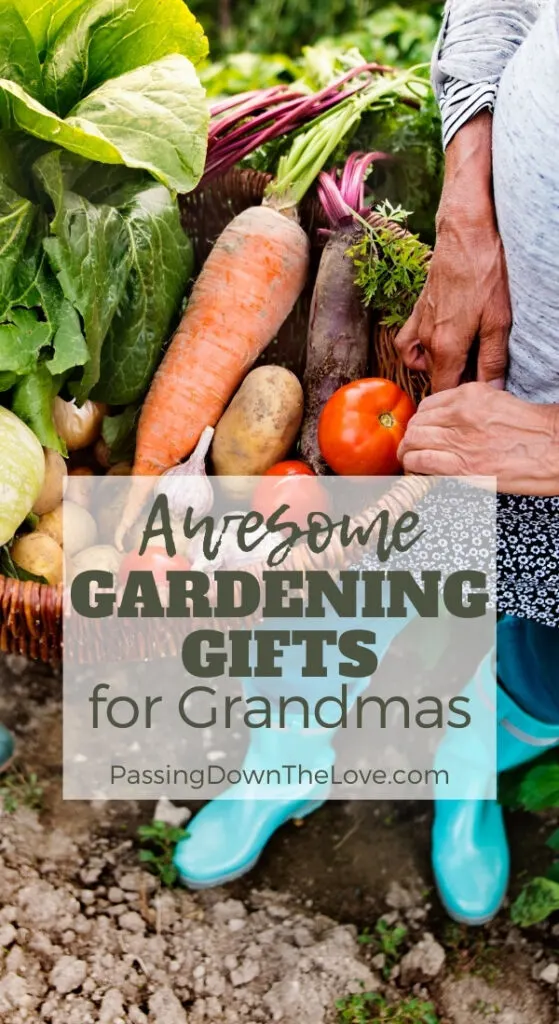 Moms and Grandmas seem to have it all. What in the world do they need? You want to get the perfect gift, but don't know where to begin.
Knowing her hobbies and interests is a good way to start.
Giving a unique gift for her outdoor space is a great idea!
Whether her garden is indoor, outdoor, a small garden, or large, here are the 31 best gardening gifts for Mom or Grandma to make her special occasion awesome.
31 Best Gardening Gifts for Mom or Grandma
As an Amazon Associate and a participant in other affiliate programs, Passing Down the Love earns a small commission from qualifying purchases at no additional cost to you. See full disclosure here.
Gardening Gifts for Her
When you don't know what to get for her, come to us.
We have some great gift ideas for you whether you're shopping for a great Mother's Day gift, a birthday gift or Christmas gift.
Here are the best gardening gifts for Mom or Grandma.
Related:
These are our 31 best gardening gifts for Grandma or Mom. Do you see anything she might like?
Whether you're buying for Christmas, a birthday, Mother's Day, or any other occasion, we can help you find the perfect gift for mom's garden.
Happy Giving and…
Keep Passing Down the Love,