F
is for Fingerprints: A Grandparent's Love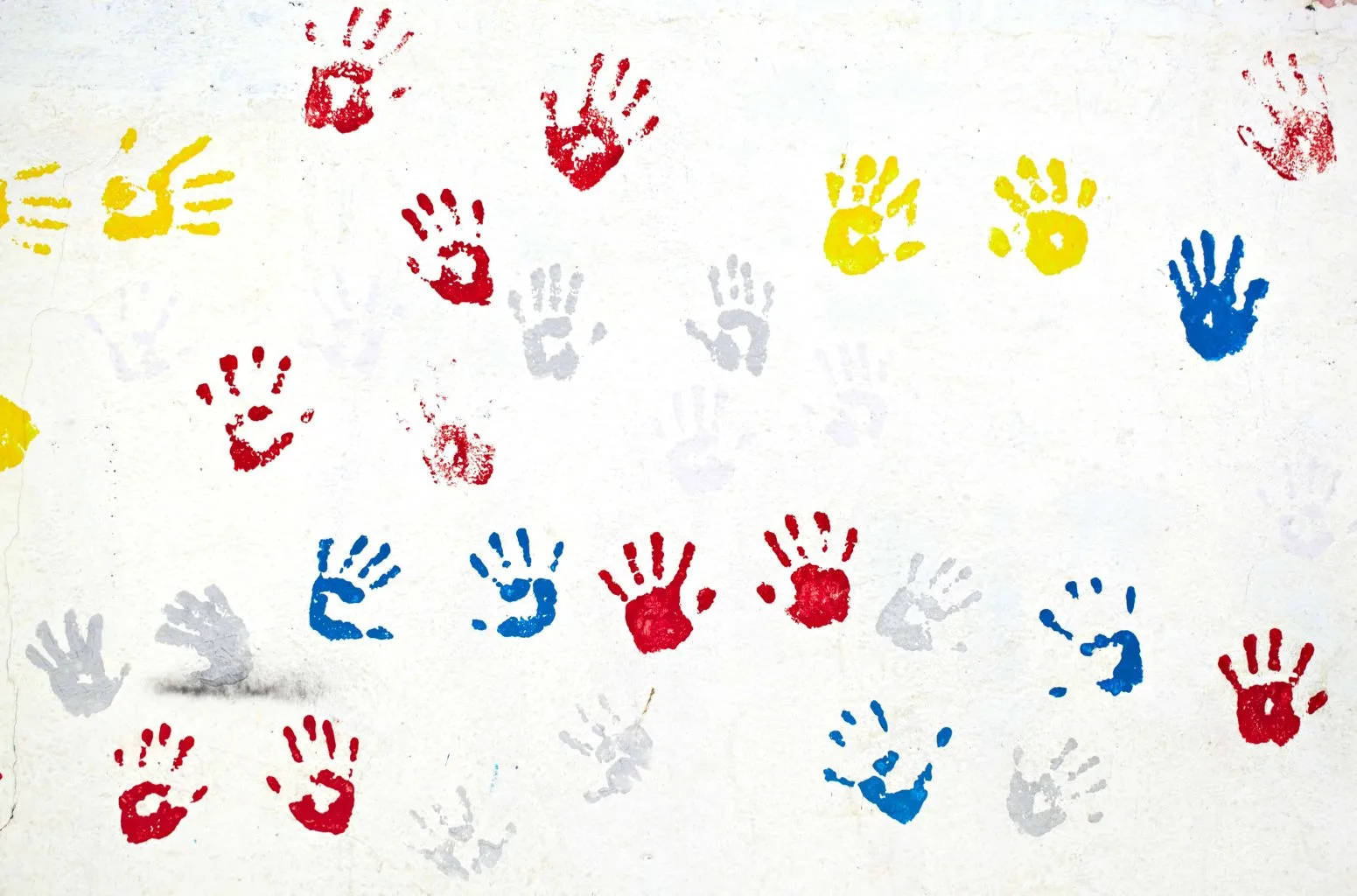 A Grandparents Love.
It's been a long day.
Your Grandchildren came over early in the morning. You ate breakfast.
You played outdoors and had a picnic lunch.
They went in and out the back door a hundred times for a drink, a potty break, a toy or to let the dog outside.
These littles are a lot of work as you get older.
They go non-stop for hours, wanting attention, wanting you to play, asking so many questions.
Grandma? What's for lunch?
Grandma? Where is Grandpa?
Grandma? Did you see the school bus go by?
Grandma? Where does the sun go at night?
You answer their questions, but they always have one more.
Finally, these little ones are exhausted and you are, too.
Mommy and Daddy have come to get them. Take a minute to catch your breath.
Sitting down at the kitchen table, you have your first drink since breakfast.
Glancing outside, you notice all the toys abandoned in the yard and think about going to gather them up.
And then you notice the back door.
With the sun streaming in, all of the fingerprints left by these little ones shine back at you.
Full hands. A thumb. Fingers. A nose. Slobbers from the dog.
And you remember the day.
The big squeeze around the neck when they arrived.
The jelly covered faces after breakfast.
The sweet giggles while splashing in the water.
The sly smile when they found the best hiding place.
Each of these moments came flooding back as you gaze at that patio door.
An appreciation for each fingerprint, each memory, each smile.
Love each minute you've been lucky enough to spend with them.
Could you ever have imagined all of these feelings that come with being a Grandma?
The unconditional love that these Grands have given.
The privilege of being a part of their lives.
What a blessing to watch them grow.
What more could you want?
What more could you ask for?
Pause and enjoy the moment.
You think about getting the Windex and cleaning that door.
But you stop and return to the table.
Fingerprints on the door.
And on your heart.
Enjoy the feeling today.
Clean them tomorrow…
This is what it means to have a Grandparent's Love.
This post includes affiliate links to products, including Amazon and other merchants. As an Amazon Associate and a participant in other affiliate programs, Passing Down the Love earns a small commission from qualifying purchases at no additional cost to you. See full disclosure here.
[clickToTweet tweet="The Grandparents love can't be put into words. Or can it? " quote="The Grandparents love can't be put into words. Or can it? "]
Related Posts:
Keep Passing Down the Love,