The Lake experience is so fun to share with Grandkids. Here are a few fun things to do with kids at Lake of the Ozarks, Missouri.

As an Amazon Associate and a participant in other affiliate programs, Passing Down the Love earns a small commission from qualifying purchases at no additional cost to you.
Things to do with Grandkids at Lake of the Ozarks, MO
For anyone who knows me, you know that I love The Lake. Especially Lake of the Ozarks, Missouri.
You probably knew that this A to Z Challenge would include "L" for Lake of the Ozarks.
My husband and I have been "Lake People" for over 15 years.
That's hardly impressive since many have been lake people their entire lives.
Our time started with an invitation from friends to visit them over a weekend.
We had such a great time, thoughts of going back couldn't be shaken.
Return we did, over and over again.
There is now a 5th wheel camper with our name on it permanently parked in a campground there.
A Playcraft tri-toon (a boat) is on the dock, and many close friends are there as well.
We spend almost every free weekend "Laking It" each summer.
So I wanted to share this with you.
The Lake experience is so fun to share with Grandkids.
Fishing, boating, swimming, sightseeing, and finding fun places to eat are just some of the activities for you to enjoy.
Our Grandkids are just getting old enough to really love the whole thing and are becoming fine little swimmers, too.
Here are a few things to do with Grandkids at Lake of the Ozarks, Missouri.
I'm sure there are lakes in your area with similar offerings.
Consider the age, ability, and interests of your Grands when planning a trip to the lake.
Take a look here and see what a weekend (or even a week of vacation) might include for you and your Grands.
Make the lake a place for memories that stick around long after you're gone.
Any locations or businesses listed in this article are recommended based on our experience or recommendations from trusted sources. We were not paid or compensated in any way for these endorsements.
Where to Stay:
There are many options for lodging at Lake of the Ozarks.
Rent a house, condo, or cabin on VRBO.
Bring your camper and rent a campsite in one of the campgrounds, or stay at one of the many hotels in the area.
Another option is to find a friend with a place at the lake and just show up for the weekend.
Ok, maybe call first, but lake people are usually thrilled to have company – as long as you are a good guest, chip in money for gas in the boat, don't drink too much, and leave your dog at home.
They usually have rules surrounding their place, though, like strip your bed, wash the sheets and remake it before you leave, bring your own towels, food, drinks, and take your shoes off on the boat.
Respect the rules, be considerate and say thank you.
These could go a long way in getting an invitation to return.
On the Lake:
Fishing
As I was researching this post, I ran across an article that really said everything about fishing that I would have said.
This story is from a Lake of the Ozarks regular whose father loved the lake and passed that love down to his Grandchildren. You can read that article here.
Boating & Riding the Waves
If you don't have a boat or your own place on the lake, it doesn't mean you're out of luck. There are opportunities to rent houses, cabins, boats, wave runners, kayaks, paddleboats and every other water device you can imagine. Here are a few of the places that have been recommended to us by others we know or that we have used ourselves.
Adventure Boat Rental in Osage Beach, MO has everything you need for water fun – boats, wave runners, and all the accessories.
Iguana Watersports in Lake Ozark, Osage Beach or Rocky Mount, MO offers a luxury cabin on the lake and any water toy you would like – fishing boats, tri-toons, speed boats, jet skis, wave runners, skis, tubes and more.
Dogwood Acres Resort offers cottages and boat rental. This resort is located on the 10MM of the Main Channel.
Parasailing has to be the coolest thing ever.
You can see all over the lake from high in the air.
Sail 500 feet above the water and take in the breathtaking views.
Take your older Grandchild on his birthday, or let it be one of the highlights of your summer vacation together.
Paradise Parasail is located in the Bagnall Dam area in Lake Ozark, MO.
Parks
HaHa Tonka State Park is in Camdenton, MO. You can travel to HaHa Tonka by boat or by car.
The lake water around the park is spring-fed and very refreshing after a long boat ride on a hot July day!
According to the Missouri Parks Department, "The park is a geologic wonderland with sinkholes, caves, a huge natural bridge, sheer bluffs, and Missouri's 12th largest spring".
The historic castle, icy cold water, boardwalks, turtles resting on huge rocks, and the beautiful views of the lake are not to be missed.
This park is a spectacular, unusual, interesting, and fascinating place to explore.
What an amazing thing to do with Grandkids at the Lake of the Ozarks. They will love it!
Bridal Cave is in Camdenton, MO.
This cave tour is an incredible, unforgettable adventure into the underground world of rock formations and history and is one of the best cave tours in Missouri.
Thunder Mountain Park is on the water, offers hiking, wildlife, nature exploration, and picnic areas.
Thunder Mountain Park was established in 1950 in order to surround and protect Bridal Cave and the 10 other existing caves within the park.
Visit and tour Bridal Cave and Thunder Mountain with your Grandkids for an exciting, educational experience they will long remember.
Big Surf is the ultimate water park for a day of great fun, splashing, and relief from the Missouri heat.
With multiple areas for each age group or interest, you can enjoy the relaxing Lazy River, a Wave Pool, a four-story Half Pipe, or Water Slides.
Have a snack and try your hand at the shuffleboard.
There is something for everyone at Big Surf.
You can find information about prices and location on their website and check out their blog for detailed descriptions of each activity and ride.
We're making long-lasting memories with our Grandkids at the Lake of the Ozarks. #LOZ #funwithkids
Sightseeing
For car enthusiasts, Hot Summer Nights on the Strip in Lake Ozark is not to be missed.
One Friday night each month (starting May 11 in 2018), you'll find classic cars, trucks, music, and entertainment lining the main drag.
Visitors park, stroll up and down the strip, eat at one of the many restaurants, and take in all the nostalgia.
This would be a good time to share stories of your youth with your Grandkids.
Remember going to the Drive-In in a convertible like that one or in a pickup like that? Grandma, what's a Drive-In? See?
You would have a lot of stories about the Good Old Days.
Explore the Lake of the Ozarks from up above.
Take a helicopter ride around the lake with your Grandkids.
Bagnall Dam & The Strip
A trip to the lake wouldn't be complete without a trip to Bagnall Dam.
Bagnall Dam began construction on August 6, 1929.
Four short months later, the stock market crashed and the Great Depression began.
While the rest of the nation was experiencing extremely difficult times, the Bagnall Dam Project was able to bring economic strength and stability to Missouri.
AmerenUE now operates the dam and its electric generation.
They maintain the 1150 miles of shoreline while protecting the integrity of the lake and its resources.
Bagnall Dam is quite an impressive example of ingenuity, construction marvel, and man-made wonder.
For more information about this amazing project, see the Missouri State Archives. Also, see Miller County Museum and Historical Society's page.
Where to Eat
There are many restaurants on the water with boat parking, attendants to help you dock, and awesome views of the lake. Here is our favorite.
This has to be the best place on the lake to take the Grandkids.
Great food including a killer pizza, a white sand beach, a swimming area in a no-wake cove, live music, and ice cream. There are also a couple of tri-toons and wave runners for rent on the premises.
See their website for entertainment schedules, menu,s and other information.
Visit Lake of the Ozarks with your Grandkids.
A visit to this lake should be in your plans, but if you can't make it here, why not try to find a place near you to have lake experiences?
There are so many ways to have fun, memorable times at the lake with your Grandkids.
Fish.
Boat.
Or go swimming.
Just play in the water.
Take time for family fun at Lake of the Ozarks.
Live, love, and laugh. Lake of the Ozarks, MO.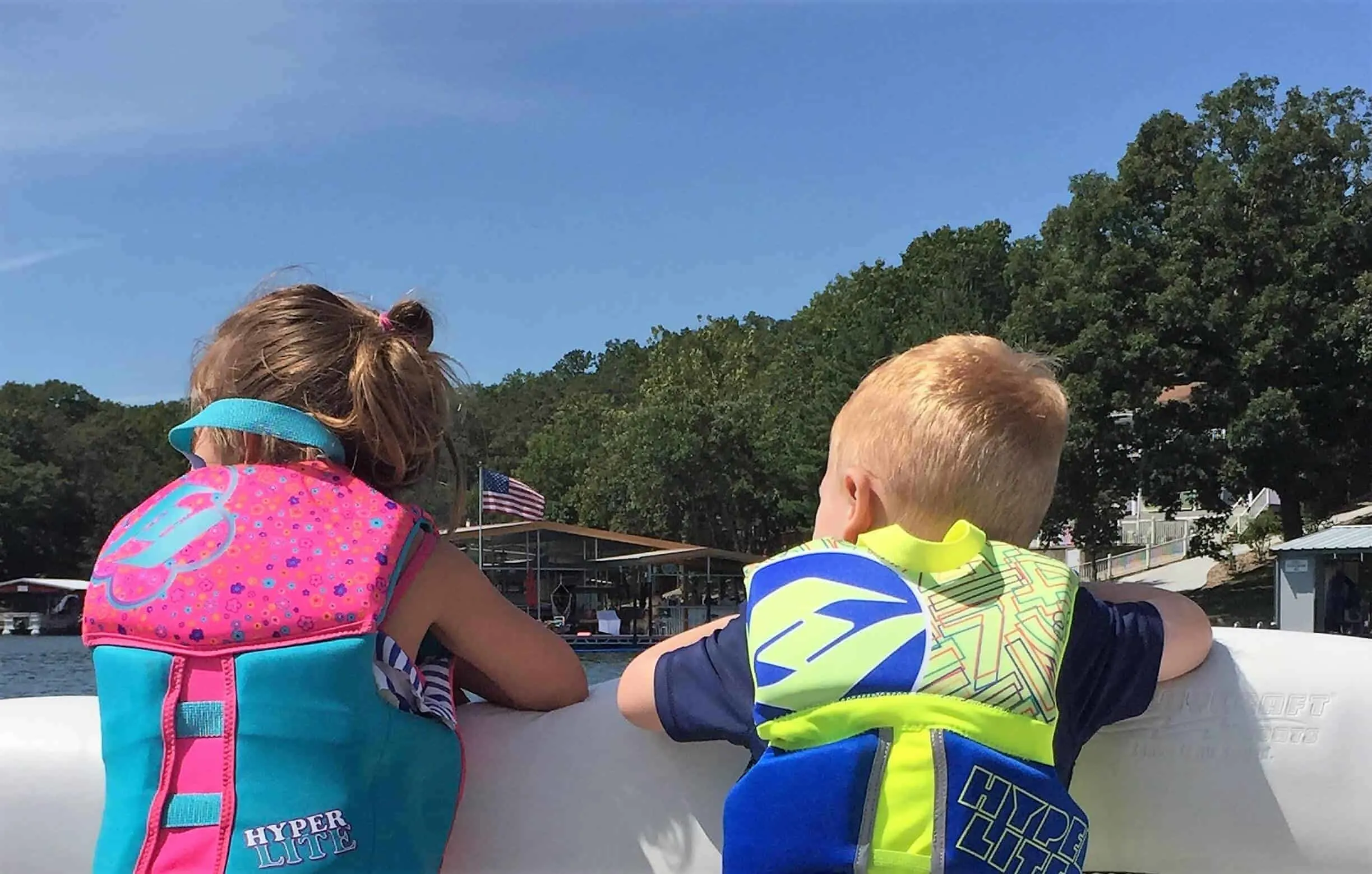 What activities do you enjoy with your Grandkids?
Have you been fishing or boating together? Tell me about it in the comments below.
Keep Passing Down the Love,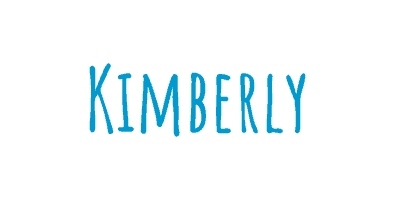 Other posts you might like: