Having a good laugh is great for the soul and comes highly recommended. Learn how to laugh more every day. Here are some fun ways to increase the laughter in your life.
Learn How to Laugh More
Laughter is the best medicine.
When you discover how to laugh more often, you reduce stress and boost your mood.
Laughter releases endorphins which contribute to a sense of well-being and strengthens connections to those around you.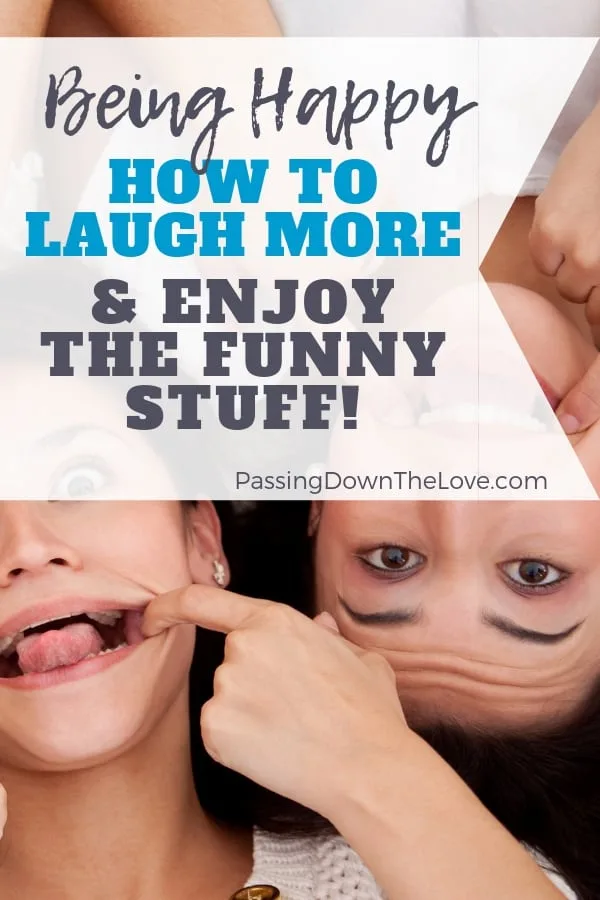 As an Amazon Associate and a participant in other affiliate programs, Passing Down the Love earns a small commission from qualifying purchases at no additional cost to you. See full disclosure here.
Make a conscious effort to laugh more often.
It may simply be finding the humor in your everyday situations.
An alert on your phone can send you a message during your lunch break or at dinnertime reminding you to "make time for the funny things".
Intentionally plan to add humor to the little moments.
Spend time with friends who have a sense of humor.
Choose to be with people that are happy and that can say just the right thing to make you smile.
Happiness is contagious.
Share it with your friends and they will give it back to you tenfold.
There's nothing better than getting a little giggle on with your girlfriends!
Play games like Apples to Apples or Giant Jenga.
Laugh more often by playing games.
Apples to Apples is a fun, silly, wonderful game for a group of people.
My husband's family played this at Christmas time when the whole gang was together and had a blast!
There is even a Junior version for playing with the younger ones.
If you've never played Giant Tumbling Towers (the version we play), or Giant Jenga, you haven't lived.
This game can create the biggest, happiest full-on belly laughs.
If these aren't your style, find your own favorites and jump into a game.
Read a funny book.
Sit down with your kids and read a funny book like My Grandpa is NOT Grumpy, or the Little Critter Book series.
This one is my favorite.
Older kids may prefer a Knock-knock book or Jokebook.
If the kids aren't around, reading a funny book just for yourself like this one is a great idea, too.
Reap the benefits increasing the laughter in your life.
Watch a comedy movie or TV program.
We all have a different idea of what is really funny.
Here are some of my own favorites. (Feel free to adjust your viewing to your own tastes).
I love reruns of Seinfeld and Friends. Parks & Recreation and The Office are also excellent choices.
Funny movies? How about Tommy Boy, Office Space, or Joe Dirt? If you're going to spend time watching TV, make it a comedy. Have a good laugh!
Hang out with the kids.
Kids can say the darndest things.
Not always politically correct, they tell it like they see it.
They are naturally full of joy and see the world from a different perspective that the adults in their life.
Engage them in conversation to hear intriguing stories from vivid imaginations.
Chase bubbles with them in the park. Ride the Scrambler at Six Flags or just play hide-and-seek or tag.
Let the kids show you how to laugh more often. Huffington Post has some funny quotes from kids.
Make a special "Joke Jar".
At a party, a family reunion or any other fun get-together have everyone write their favorite jokes or riddles on a piece of paper.
Take turns pulling them out one by one to read aloud. You can also apply this to your own immediate family group.
Pull out one slip of paper to read each evening at dinner.
Can you guess who contributed that joke?
If you'd like some jokes to add to your jar, try here. & Knock Knock jokes are the best!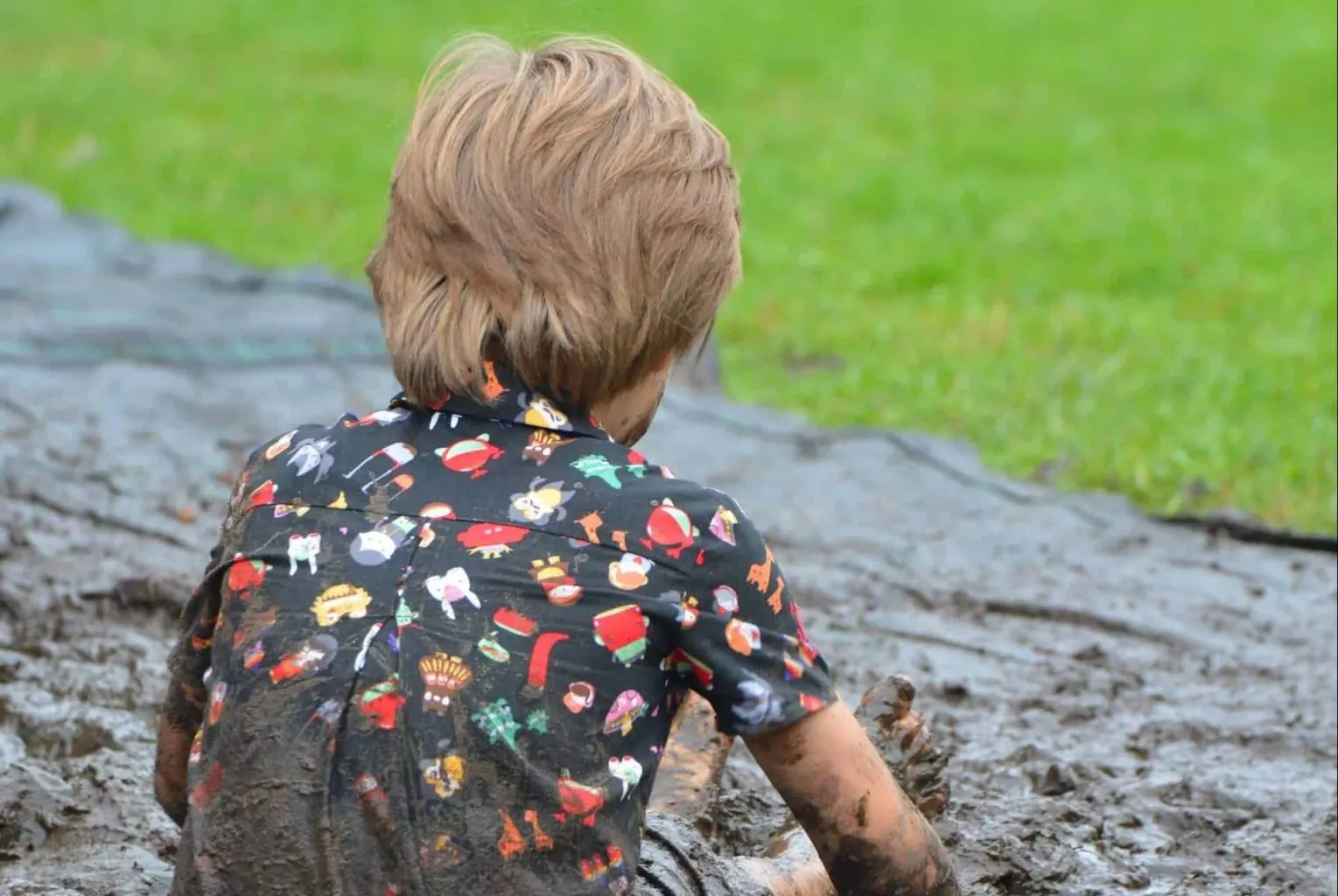 Make a scrapbook of funny family pictures.
Funny family pictures could consist of photos like these: Aunt K., fully dressed, falling into the river on an October float trip.
It could be Little D. tearing all the Kleenex out of the box one by one when he was supposed to be taking a nap.
Or your kids covered in mud from head to toe after "helping Dad in the yard".
And by the way, be sure to protect those photos!
If you aren't already keeping those memories, here's a way to do that, too.
Have funny words on your wall or desk.
Quotes or sayings from sellers like Etsy can be found online.
Frame your favorite and hang it on the wall. Maxine is one character that makes me laugh out loud.
This desk calendar is a good example of a visual reminder that life really IS funny sometimes.
Don't take life so seriously.
Laughter isn't appropriate in every situation, but finding the humor in your day-to-day can sure take away some stress and ease the tension caused by challenges that arise.
Ask yourself, "what's the worst that could happen?" and you'd be surprised that some things just aren't really as big as they seem.
Stand up, brush yourself off, and have a good laugh!
Laughter is good medicine. Try some of these tips to make your life happier, smiley-er, and more fun! Now that you know how to laugh more, go ahead. Connect with others and increase the laughter in your life.
Let me hear about some of the ways you've found to incorporate the silly into your daily life. I'd love to hear from you!
Keep Passing Down the Love,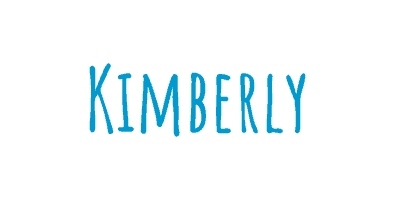 You might also like these: