Laughter is contagious. Hearing the laughter from kids is heart-warming! Here are some of my favorite Knock Knock Jokes for Kids that will make you laugh out loud together.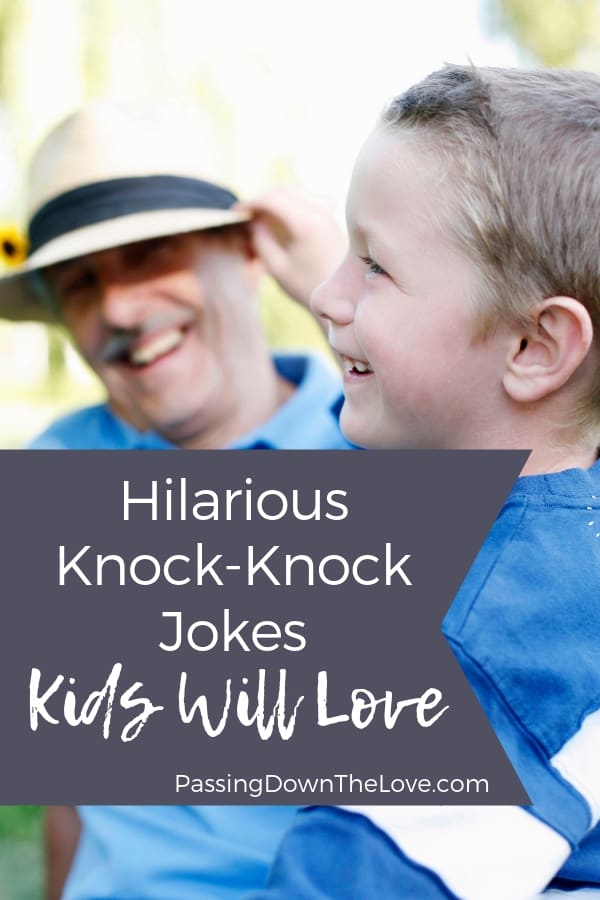 As an Amazon Associate and a participant in other affiliate programs, Passing Down the Love earns a small commission from qualifying purchases at no additional cost to you.
Knock-Knock Jokes for Kids
My Grandkids LOVE knock-knock jokes. I was listening to them tell their own versions of knock-knock jokes while we were riding in the car the other day. They asked me to tell some, and I could only remember a few. So, I decided to write this post so I could remember some the next time a knock-knock joke for kids is requested.
Just FYI… Younger kids don't really understand the concept of knock-knock jokes. When they are 4 or 5, this is hilarious!
Boy: Grandma, wanna hear a joke?
Me: Ok, tell me.
Boy: Knock-knock
Me: Who's there?
Boy: Car
Me: Car who?
Boy: The car I'm riding in! (breaks out into hysterical laughter – which makes Grandma laugh, too!)
Well, needless to say, Boy needs some new material!
It's not because he isn't funny, he's super funny. But it's his age. He's still learning language skills, how to play with words, developing associations, and increasing his vocabulary every day.
It's amazing to hear them and watch them reach a point of understanding. And we can help.
Knock-knock jokes are a fun way to teach kids a new way to associate words, use their imagination, and grasp the concept of what's funny and why it's funny.
I'm going to try and teach Boy some funny knock-knock jokes. Feel free to use these with your bunch, too!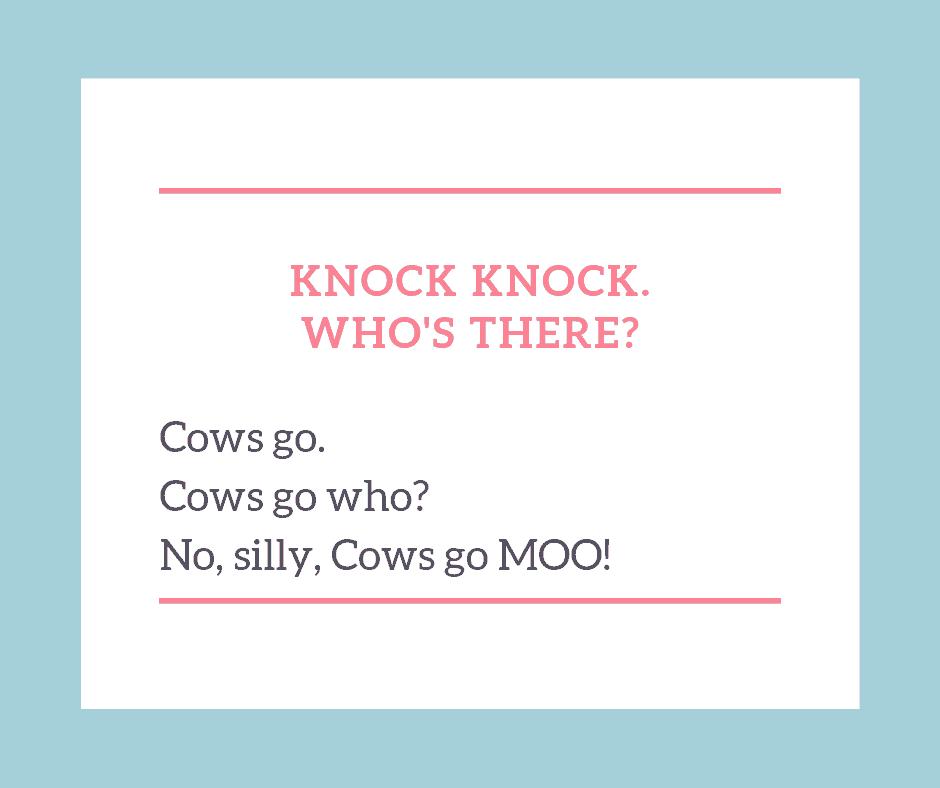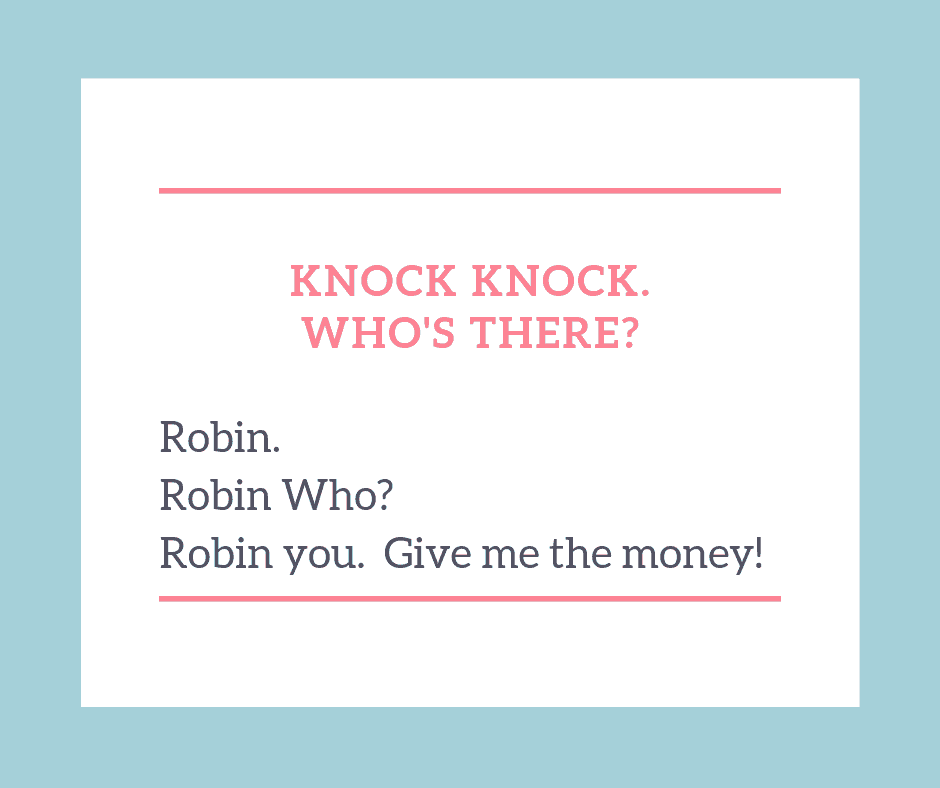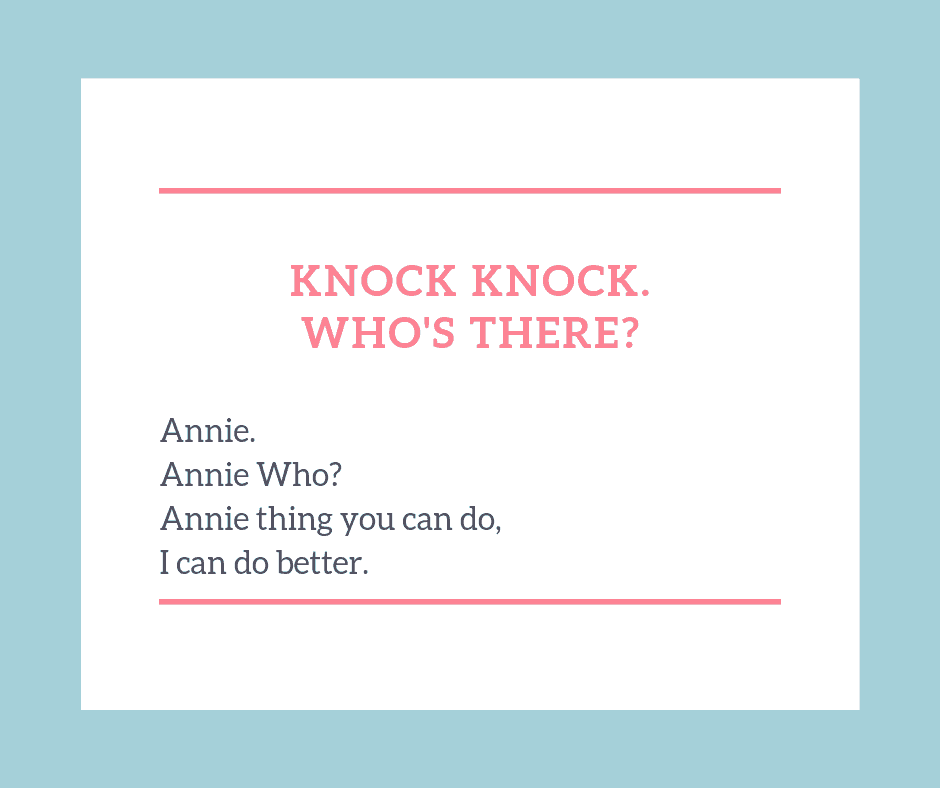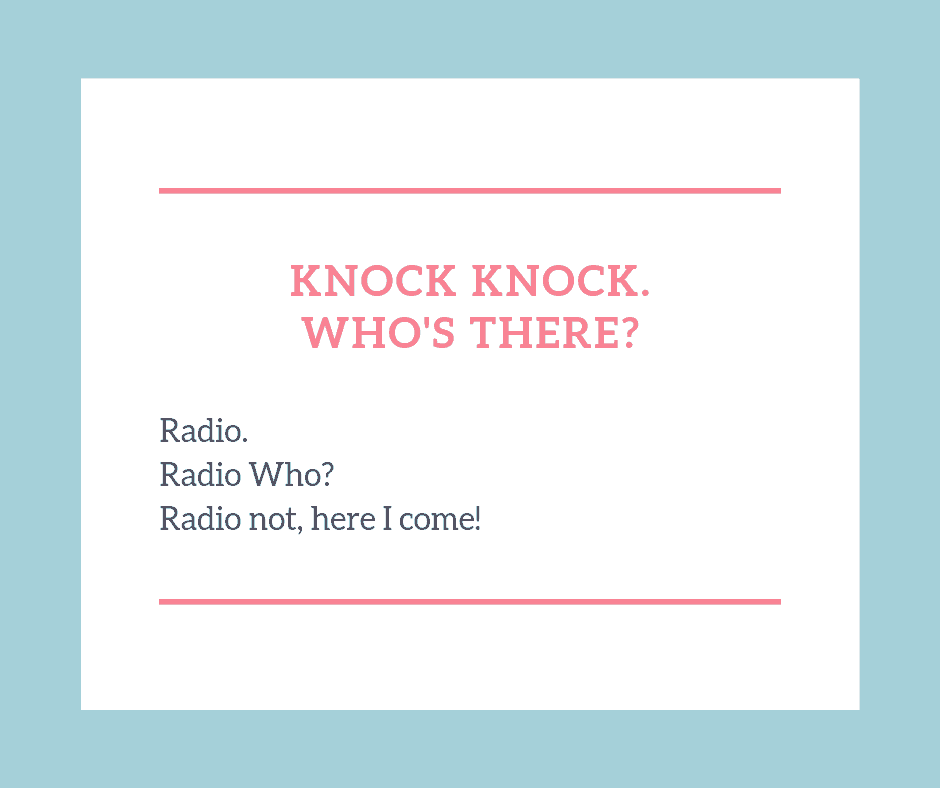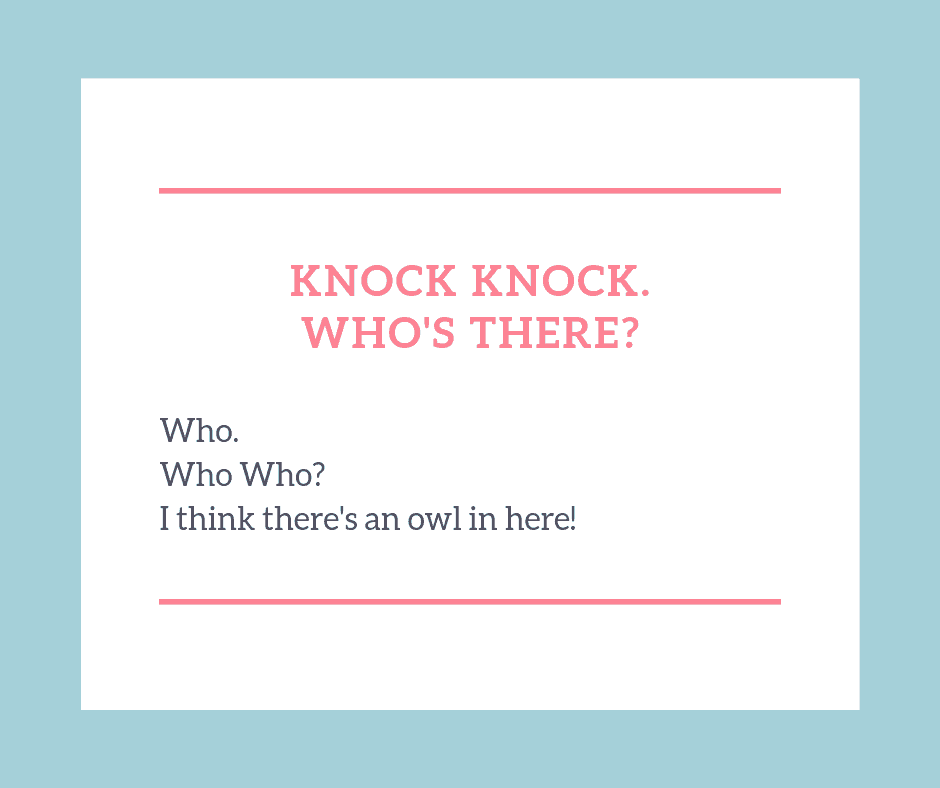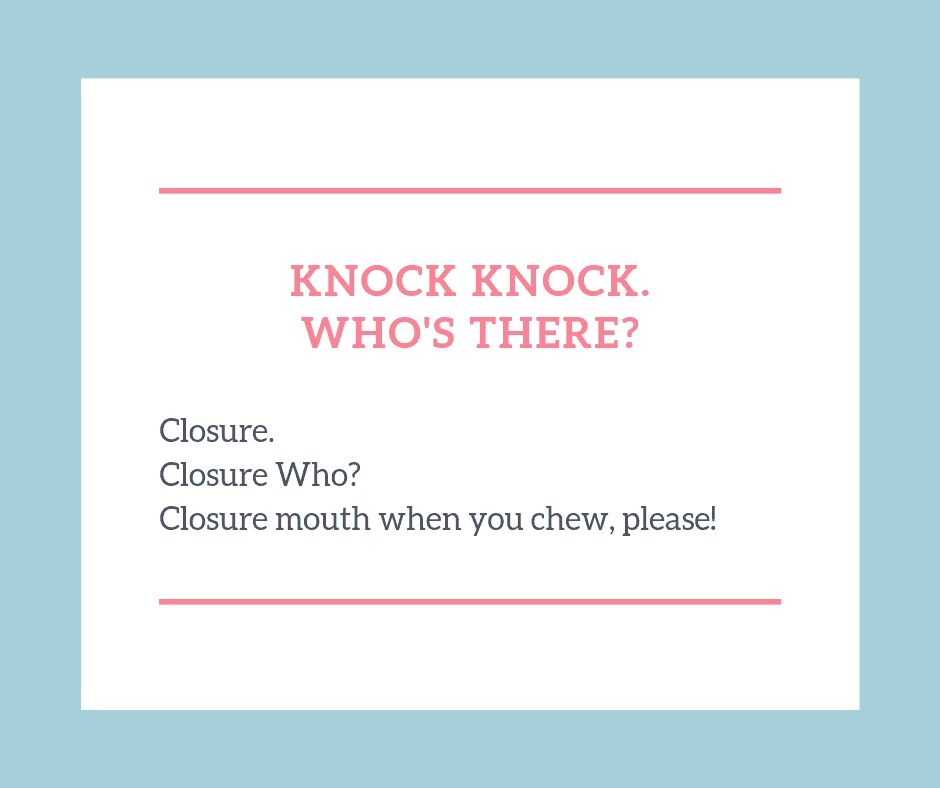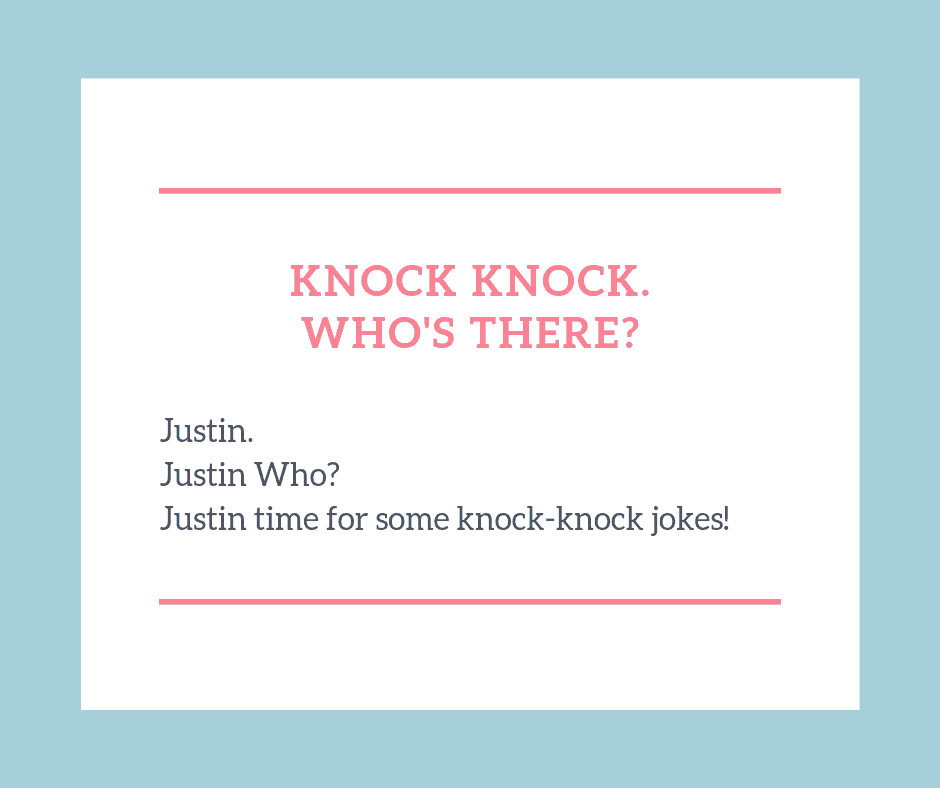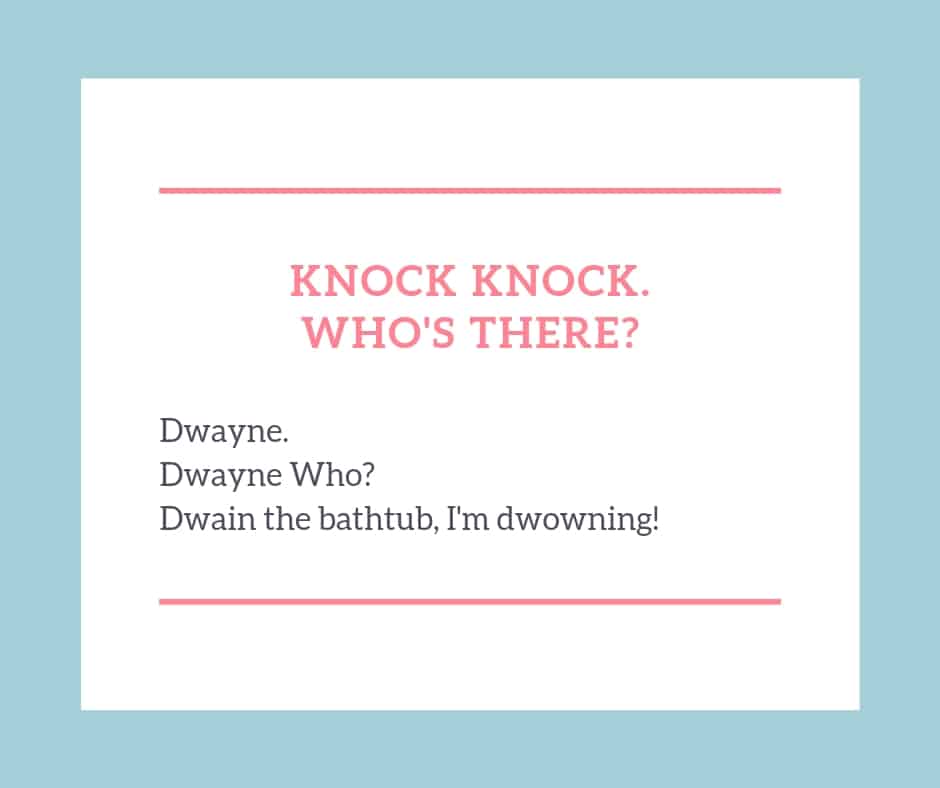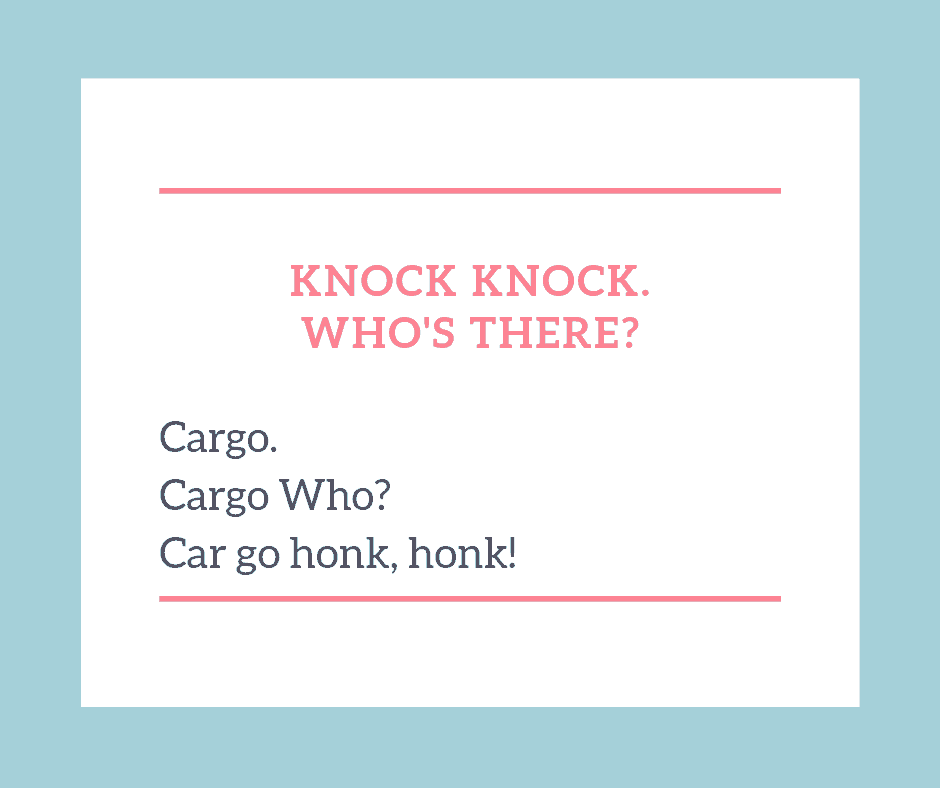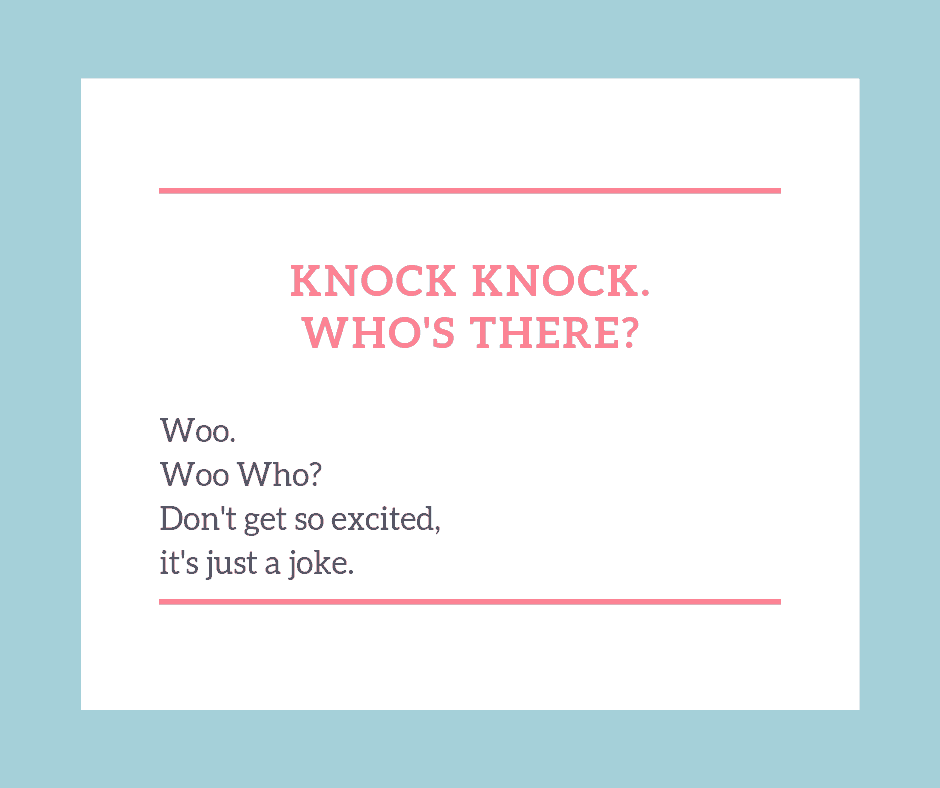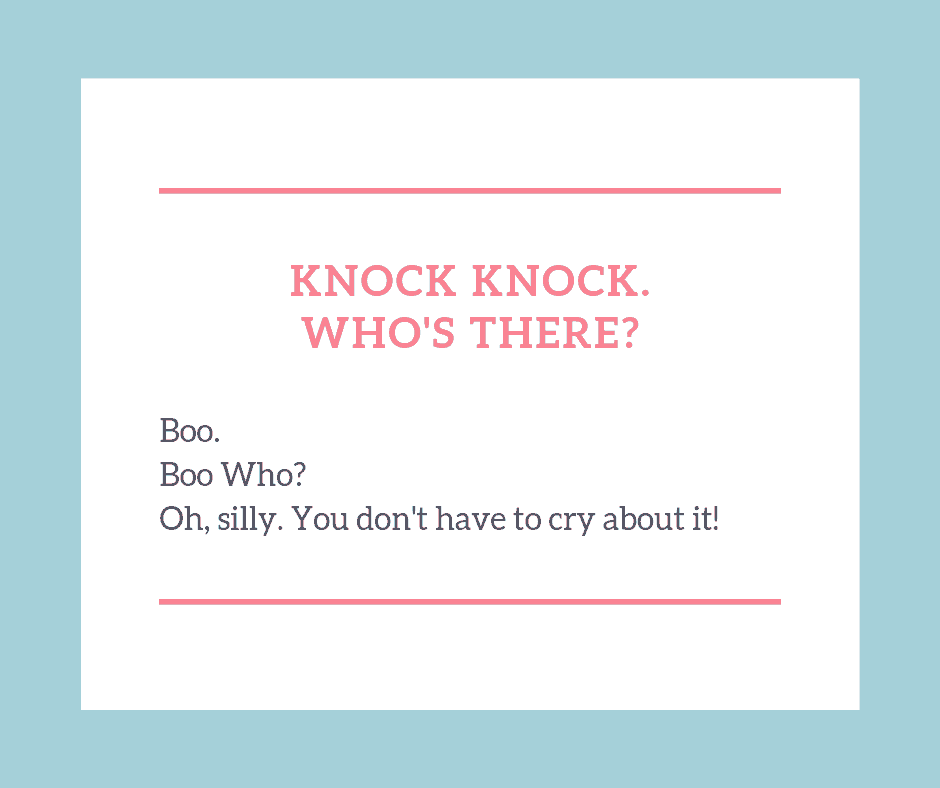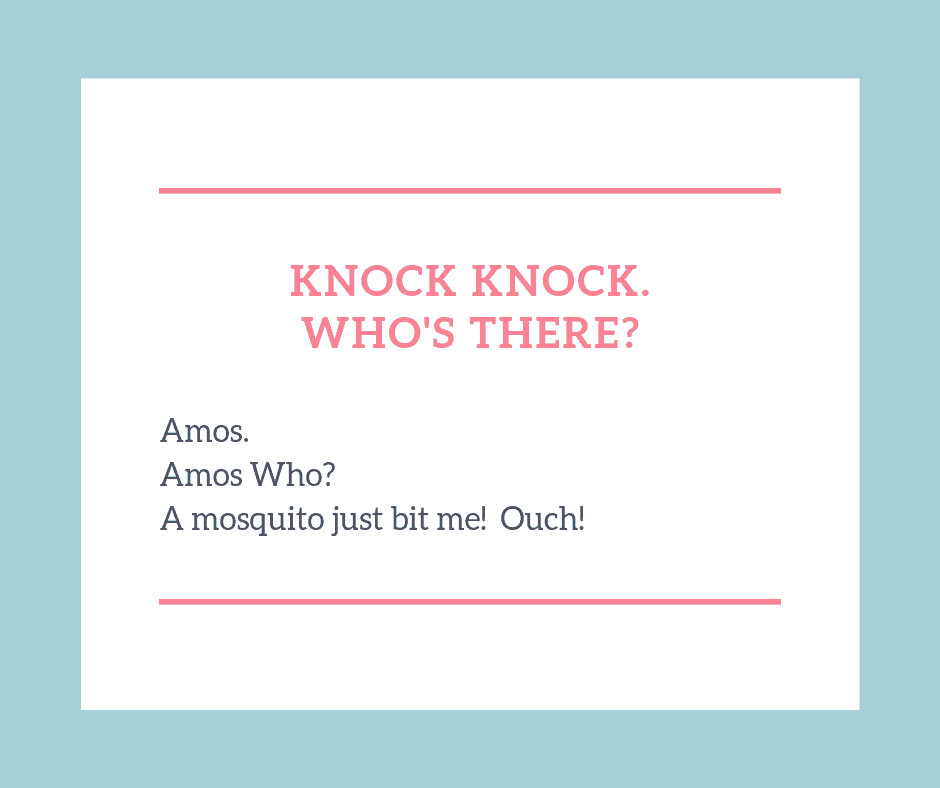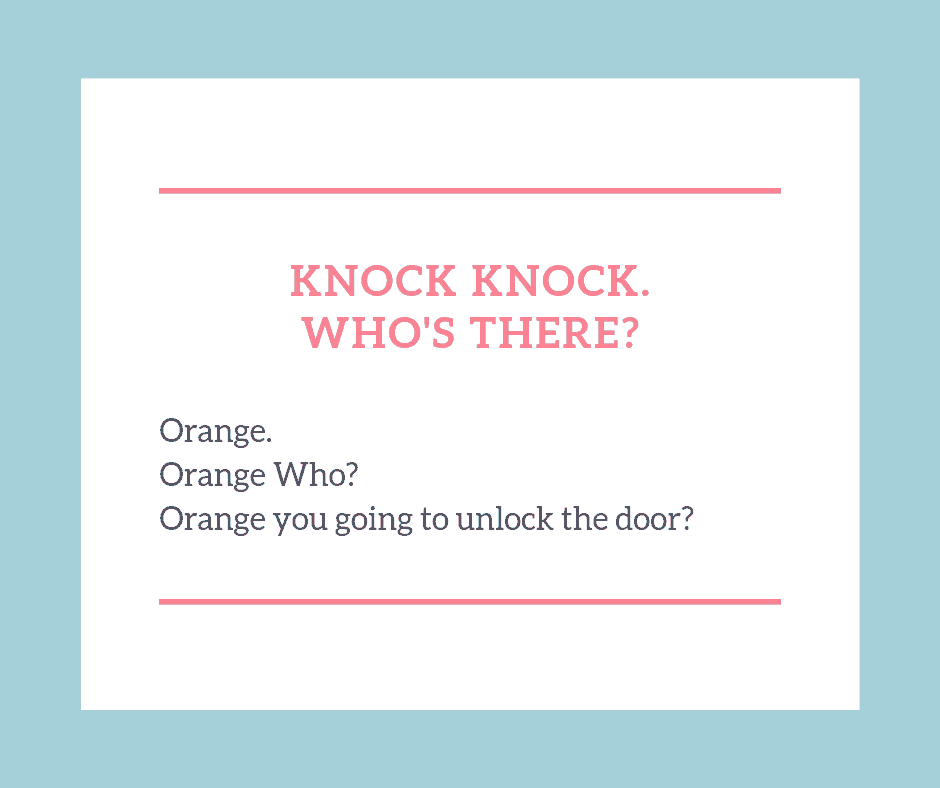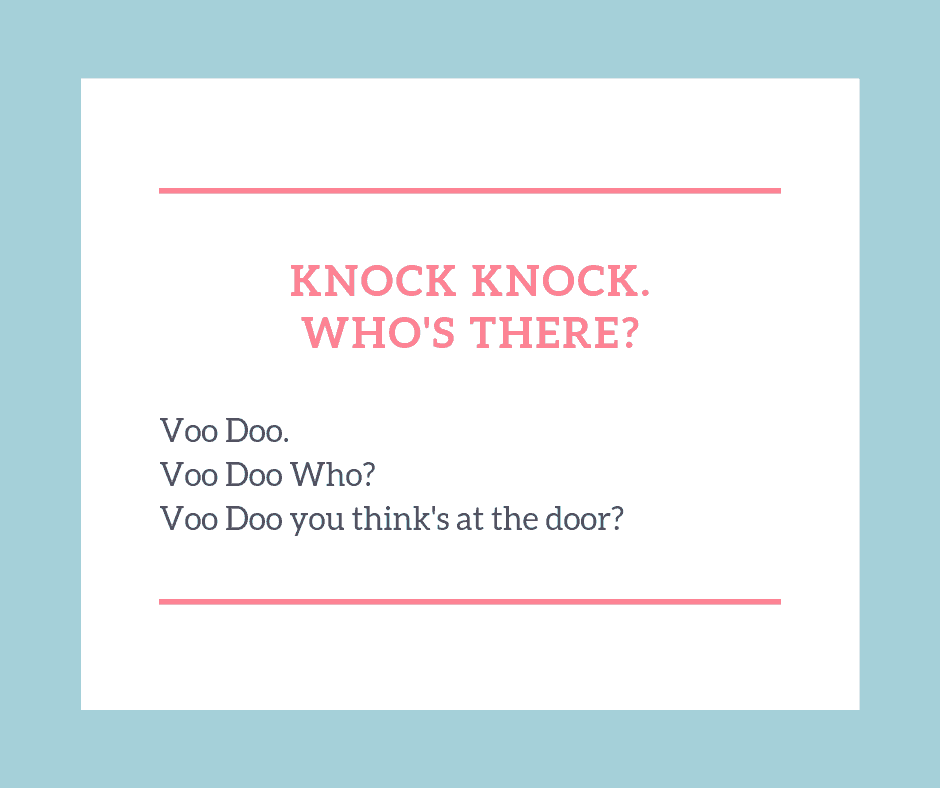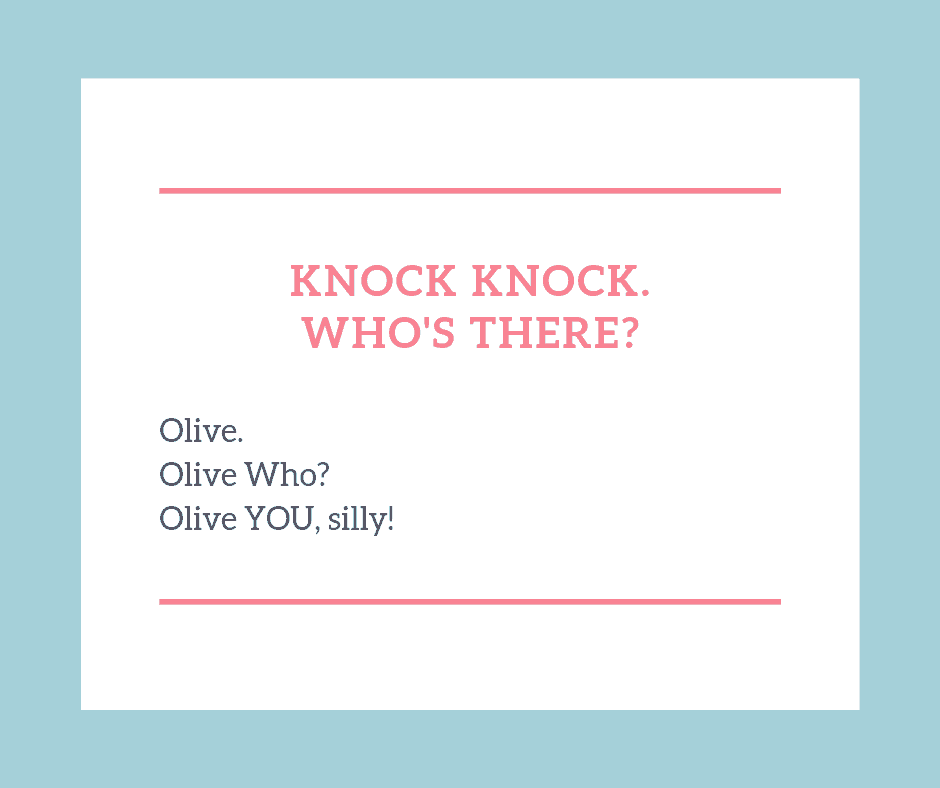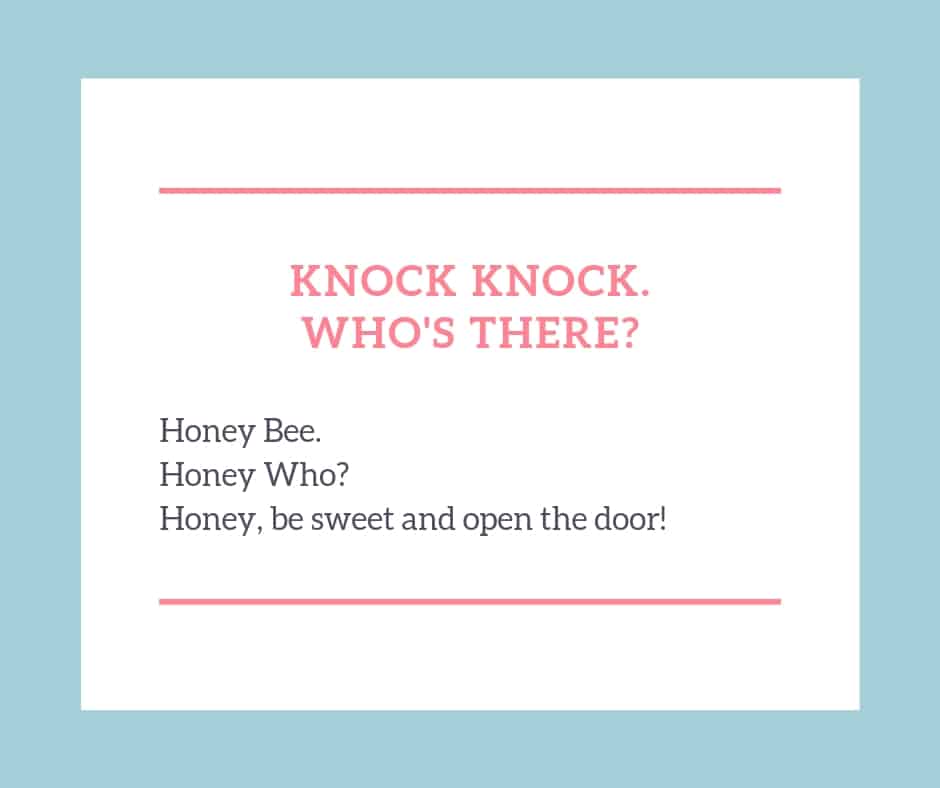 Well? What do you think? Will they love these knock-knock jokes for kids? I'd love it if you'd share some of your favorites in the comments. I may even add them to this list!
I'll be adding more knock-knock jokes for kids soon, so pin this post so you can come back again!
Keep Passing Down the Love,