With Halloween just around the corner, it's time for some suggestions from this Grandma for fun ways to enjoy a Halloween with Grandkids.
The Grandkids may be busy trick-or-treating and visiting friends on the actual holiday. Don't be discouraged. You can still find fun ways to enjoy Halloween with them.
Make Halloween special by starting a tradition. Here are five ways to enjoy Halloween with Grandkids:
Passing Down the Love is a participant in the Amazon Services LLC Associates Program, an affiliate advertising program designed to provide a means for us to earn fees by linking to Amazon.com and affiliated sites. This means that if you click on a link and make a purchase, we may be compensated a small amount at no additional cost to you.
Decorations & Crafts
Have the Grandkids over to help decorate your house. Make a display for the front yard, hang decorations in the windows, create centerpieces.
Here are a few sites that have some great decorating ideas:
Parents.com has a lot of fun ideas.
Check out Martha Stewart for some great Halloween decorating ideas.
Here are some from DIY Network.
Carve Pumpkins
There are some great decorating kits available to make a pumpkin pretty, or carving tools if you'd like to carve your own. The younger Grands might find it easier (and less dangerous) to paint their pumpkins (instead of wielding a knife).
Dress Up
Remember how fun it was to dress up for Halloween when you were a kid? Believe it or not, it's STILL fun! And your Grands will think you're the bee's knees!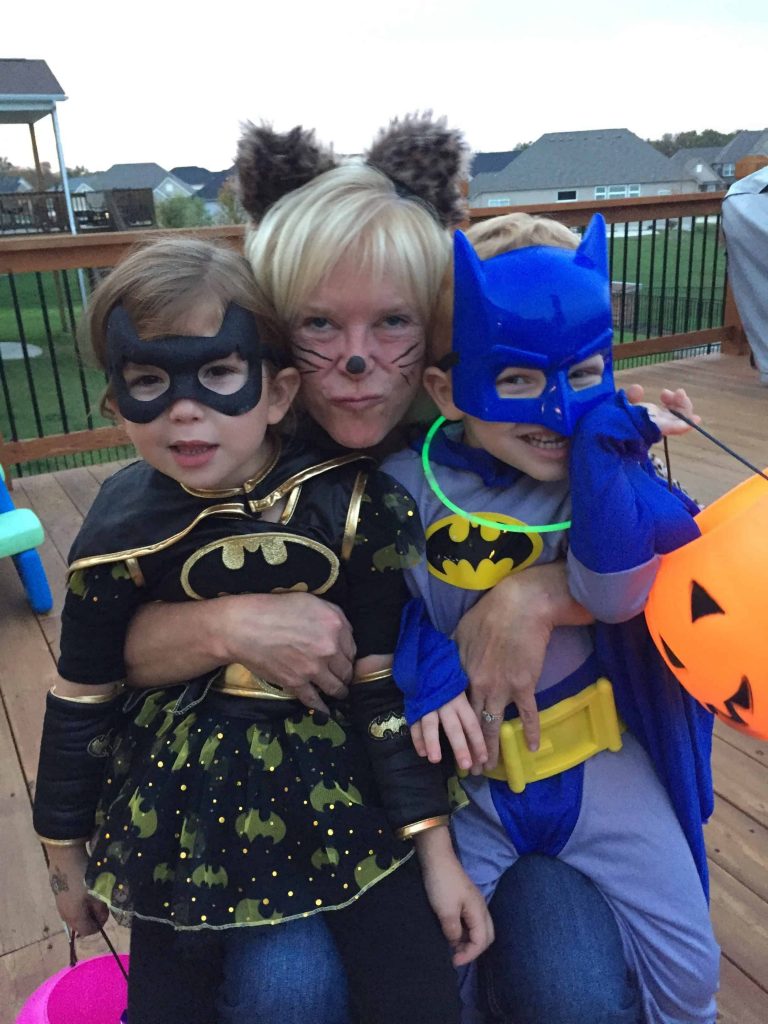 Make Treats
Make yummy treats with the Grandkids and write down what you've done in a recipe binder like this one.
You'll love this video how-to for making Halloween Rice Krispie treats.
An Outing
An outing is a great way to enjoy a Grand Halloween! A pumpkin patch, a petting zoo, a farm (like we did), or a corn maze. Choose a pumpkin, pet a goat, go on a hayride, or find your way through a corn maze together!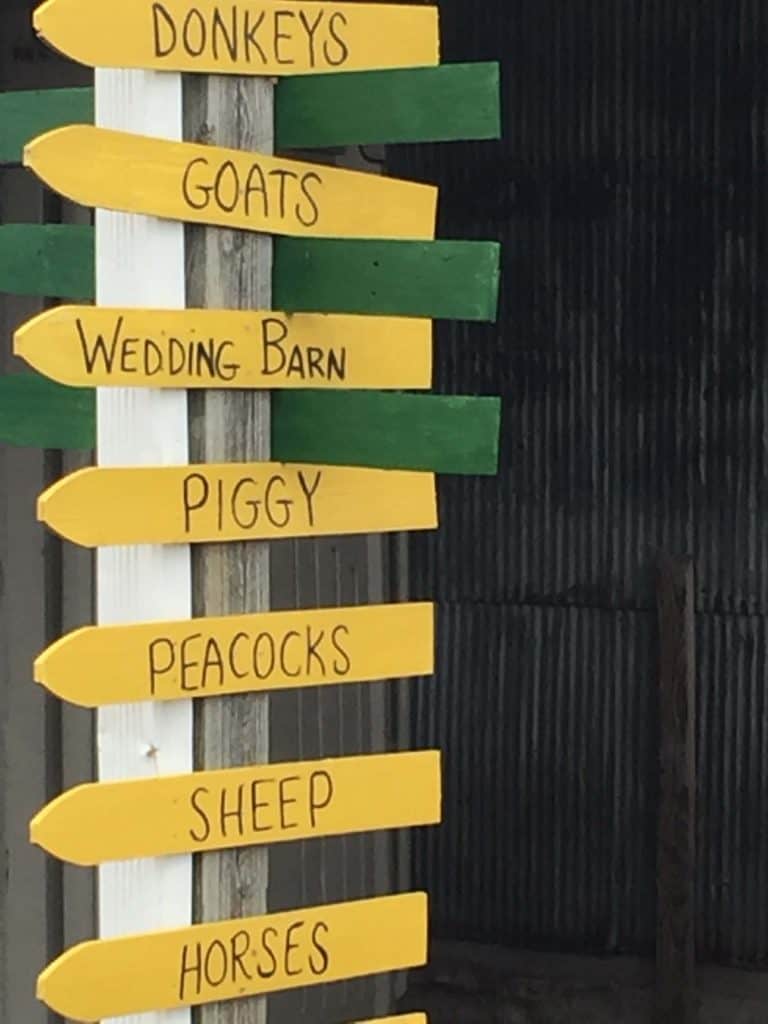 So there are a few ways to enjoy a Halloween with Grandkids. Spending time with your Grands: an effort you will never regret.
P.S. Kids need to have a joke to tell when they're knocking on doors. And I can help. Here are a few you might like. If you want the entire Halloween list, along with many other "anytime" jokes, just ask. I'll be happy to send it to you!
What kind of music does the mummy listen to on Halloween? Wrap music.

Why didn't the skeleton like Halloween candy?

He didn't have the stomach for it.

Why didn't the skeleton go to the party? He had nobody to go with!

Why do vampires need mouthwash? Because they have Bat Breath.
So, find some fun ways to enjoy a Grand Halloween!
Keep Passing Down the Love,