This is an amazing Three-Ingredient Glitter Slime Recipe. Slime is fun, but even more so when it only takes 3 ingredients. And when it's glitter…
Are you looking for some indoor activities to do with your Grandkids this winter? The weather is getting colder, at least here in the Midwest. Regular outside play is coming to an end soon, and you'll be wanting some ideas, right?
One of the activities I ran across while searching Pinterest was making Slime. It looked like a lot of fun. But when reading the recipes, many required ingredients which may be irritating to small hands. (and grownup hands, too)
How do you make glitter slime?
I found this recipe from Elmer's. It only requires 3 ingredients, and all are safe for kids.
The glitter is already in the glue, so there's no glitter mess!
I thought I'd share this with any of you who enjoy a hands-on experience.
We had a blast with the entire process.
Squirting the glue and stirring required a little muscle.
Measuring required a little thinking.
And finally squishing the slime through our fingers only required a need for fun!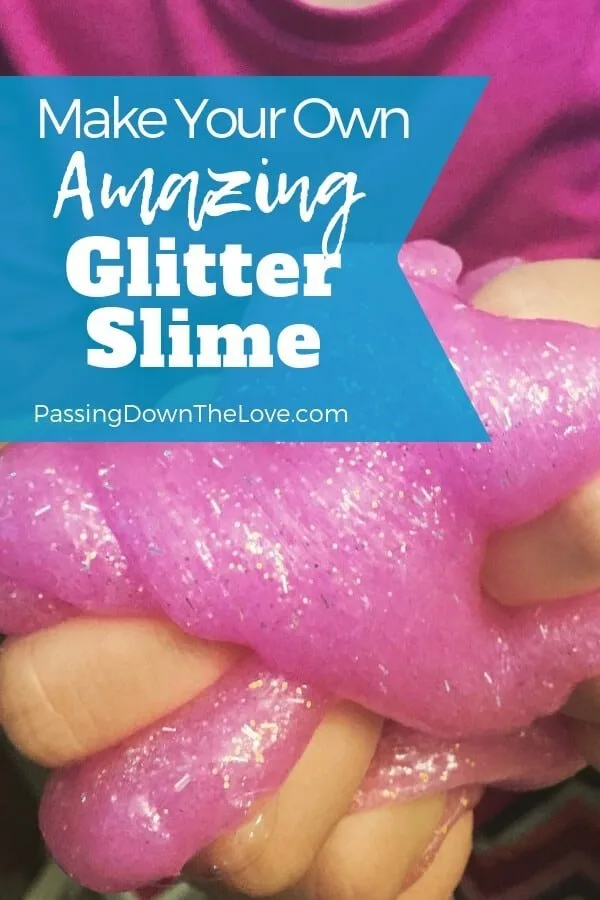 As an Amazon Associate and a participant in other affiliate programs, Passing Down the Love earns a small commission from qualifying purchases at no additional cost to you. See full disclosure here.
THREE-INGREDIENT GLITTER SLIME RECIPE
How do you make glitter slime with 3 ingredients?
After reading a lot of recipes, this seems to be one of the quickest, easiest, and least messy versions of Elmer's Glue glitter slime.
And it's also safe for kids.
THE THREE INGREDIENTS: Glitter Slime Recipe
1 6oz. Bottle of Elmer's Glitter Glue (your choice of color)
1/2 Tablespoon Baking Soda
1 Tablespoon Contact Lens Solution**
** Some Contact Lens Solutions work better than others. These are ones known to work well.
Bausch and Lomb BioTrue
Blink Revita Lens
Up&Up Clear Comfort (Target Brand)
DIRECTIONS
You'll need a bowl and a spoon for mixing.
Empty the entire contents of the Elmer's Glitter Glue into the bowl.
Add 1/2 Tablespoon baking soda to the glue and stir.
Add 1 Tablespoon of contact solution to the glue mixture.
Mix with a spoon until slime begins to form and gets firm.
Once slime becomes too difficult to stir with a spoon, use your hands to finish combining the ingredients.
The slime may be too sticky. If so, add another 1/4 TBSP contact solution to the mixture and combine.
And that's it!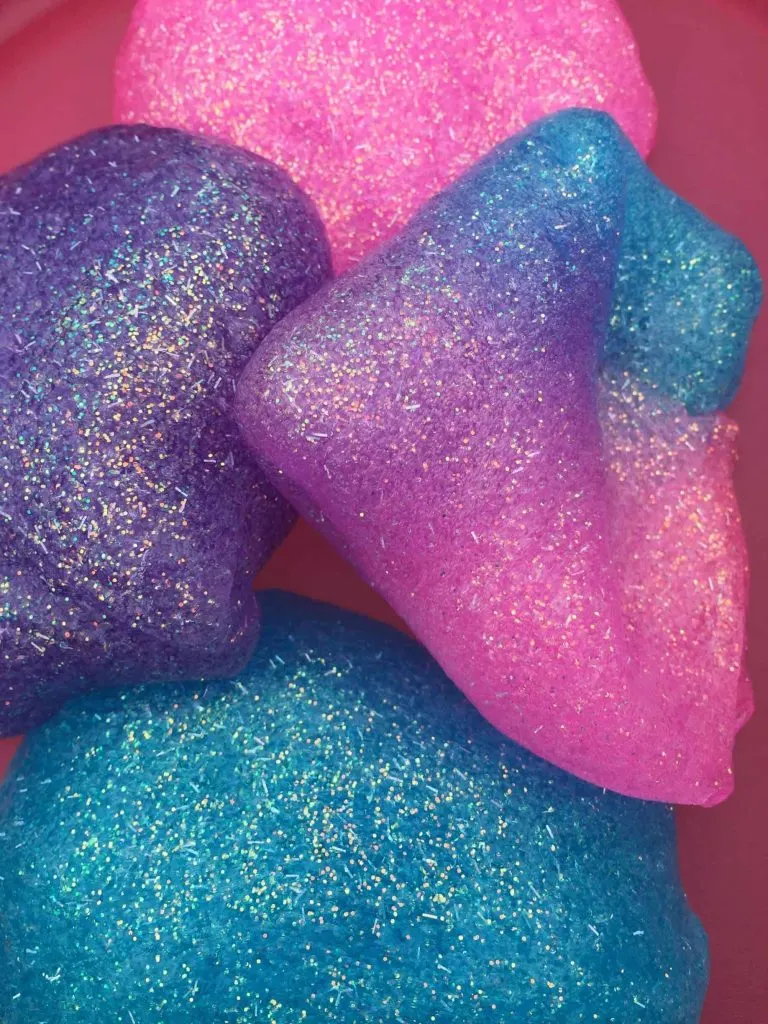 We had the best time making slime with this Three-Ingredient Glitter Slime Recipe. We made pink, blue & purple!
To keep it fresh and usable for up to a week, store it in a Ziploc bag in the refrigerator.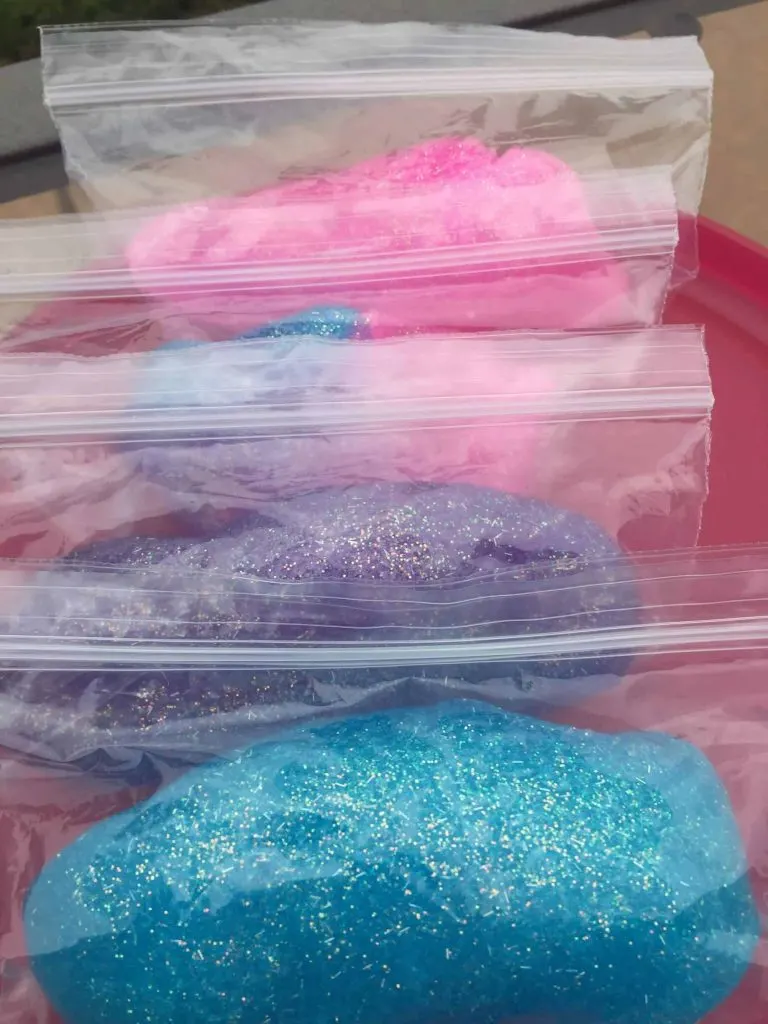 Have a great time making slime, making memories, and being together.
Keep Passing Down the Love,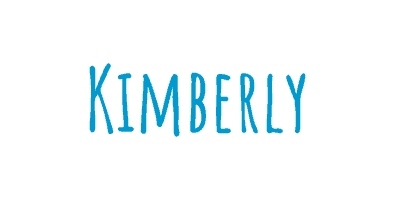 RELATED POSTS: