Easy Breakfast Casseroles Kids will Love for Busy Holiday Mornings
Looking for the perfect breakfast?  Here are some easy breakfast casseroles kids will love!
Whether you are visiting relatives for the holidays or entertaining guests at your place, fixing meals that everyone loves can be a challenge.  So I've scoured the internet for some delicious, easy breakfast ideas that are sure to please.
The best part?  Most of these recipes can be assembled the night before.  All you need to do is pop them in the oven.  Enjoying a great breakfast will get the day off to a beautiful start!
Take a look.  There's something for everyone! Easy breakfast casseroles kids will love, and breakfast adults will love, too!
And speaking of holiday recipes, kids will also love this Whipped Cream Salad!
Kid-Friendly Breakfast Casseroles are Perfect for Holiday Mornings
Cheesy Sausage Hash Brown Breakfast Casserole  from Carrian @ Oh, Sweet Basil
I found a breakfast casserole recipe with hash browns.  Hash browns have to be my favorite non-sweet breakfast food.  And it's cheesy.  You'll love this one!

As an Amazon Associate and a participant in other affiliate programs, Passing Down the Love earns a small commission from qualifying purchases at no additional cost to you. See full disclosure here.

What kid doesn't like Tater Tots?  Here are 2 breakfast casseroles with those yummy little potato bites.  They should be a hit with the littles!

Tater Tot Ham & Cheese Casserole by The Salty Marshmallow
Tater Tot and Bacon Breakfast Casserole by All Recipes
This ham and egg casserole has a surprise ingredient, making it a bit sweet.  What a fun twist on a breakfast casserole!
Overnight Ham and Egg Breakfast Casserole by A Mind Full Mom
And here are more you and your kids might enjoy…
Bacon Cheddar Egg Casserole from Averie @ Averie Cooks
Oh, look!  BACON!  And cheese.  Ask my other half – it doesn't get much better than this!

Fully Loaded Cheesy Breakfast Casserole from Donna @ The Slow Roasted Italian
This breakfast casserole has it all.  By using hashbrowns containing red & green peppers, it becomes festive as well!

Special Breakfast Egg Casserole from Kim @ Passing Down the Love
This recipe is a family favorite, served at our own Christmas breakfast/brunch.   The recipe can be varied, depending on your tastes and what's on hand.  This breakfast casserole is hearty and delicious.  Just picture it in your mind…  it went so fast I didn't even get a picture!  (I'll add one when we make this at Christmas.)  This is the kind of recipe that should be written down and passed along.  I've included it in our family recipe book.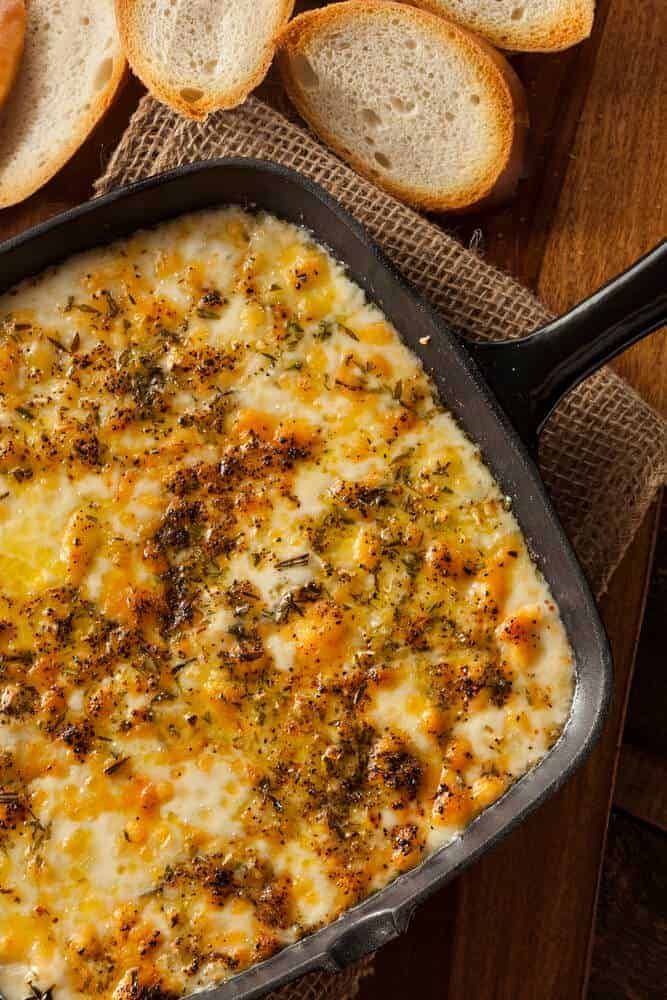 And here are some for those of you with a sweeter taste preference.
Blueberry Buttermilk Pancake Casserole by Celebrating Sweets
Chocolate Chip Pancake Bake by Delish
Pumpkin Pie Breakfast Bake by Running with Spoons
Cream Cheese Danish Casserole by My Recipes
Blueberry Pecan Pancake Bread Pudding from Country Living
This is an awesomely sweet blueberry pancake casserole kids will love!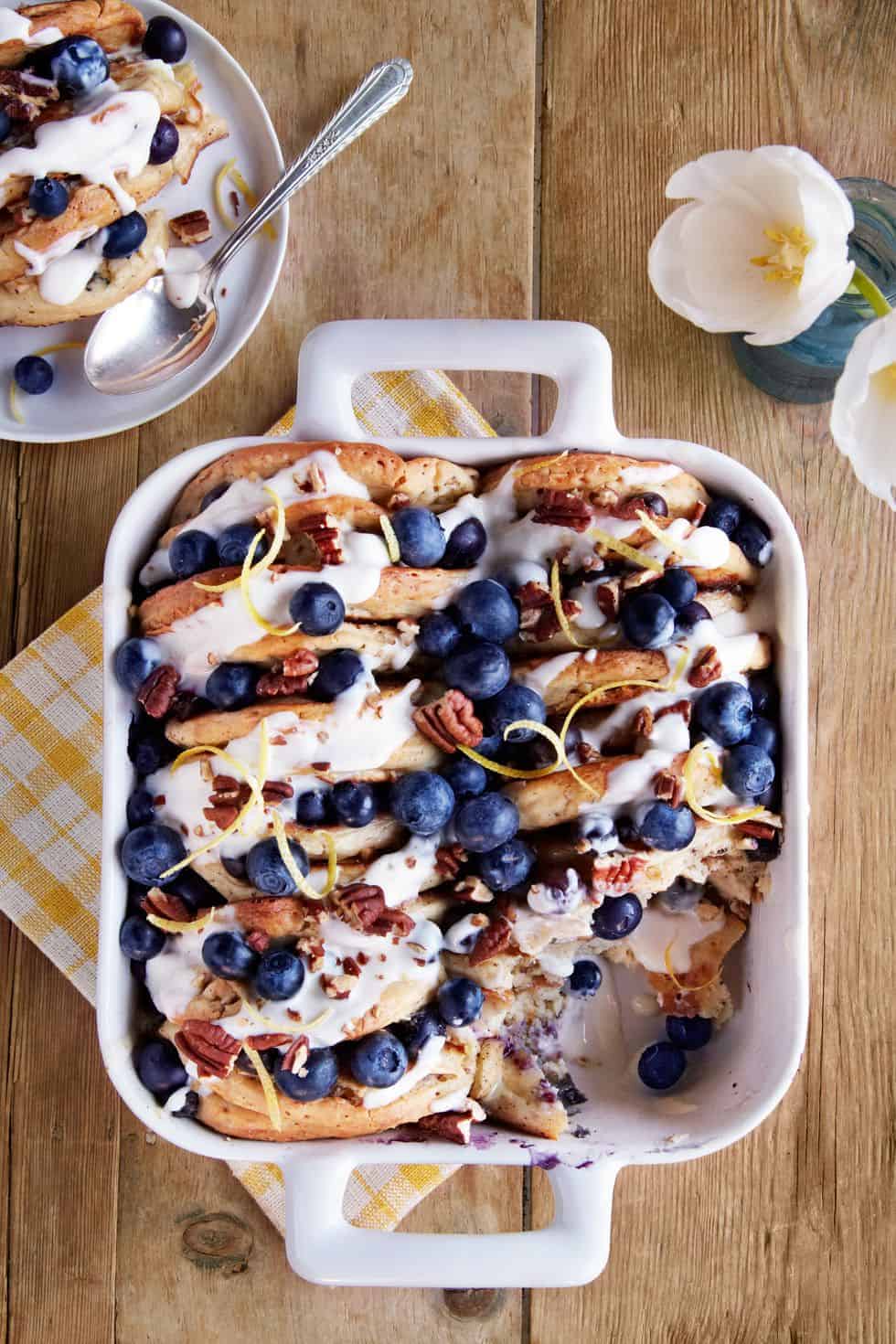 Apple Fritter Breakfast Casserole from Janelle @ Num's the Word
Oh, boy.  Remember the apple fritter?  Here's a new spin on the classic.  Yum!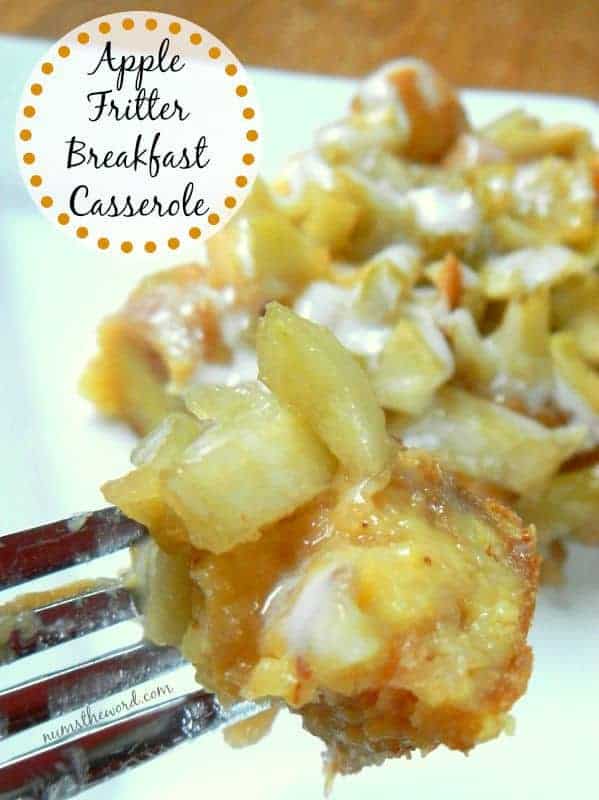 Yum! Apple Fritter and Pumpkin Breakfast Casseroles!
Pumpkin Spice Monkey Bread from Ashley @ Center Cut Cook
Holiday time is pumpkin time.  This Pumpkin Spice Monkey Bread won't disappoint!
Cinnamon Roll Breakfast Bake from Christy @ The Girl Who Ate Everything
Can't you smell this already?  Cinnamon rolls warm from the oven, casserole style.  (And it uses eggs, so you also get your morning protein fix!)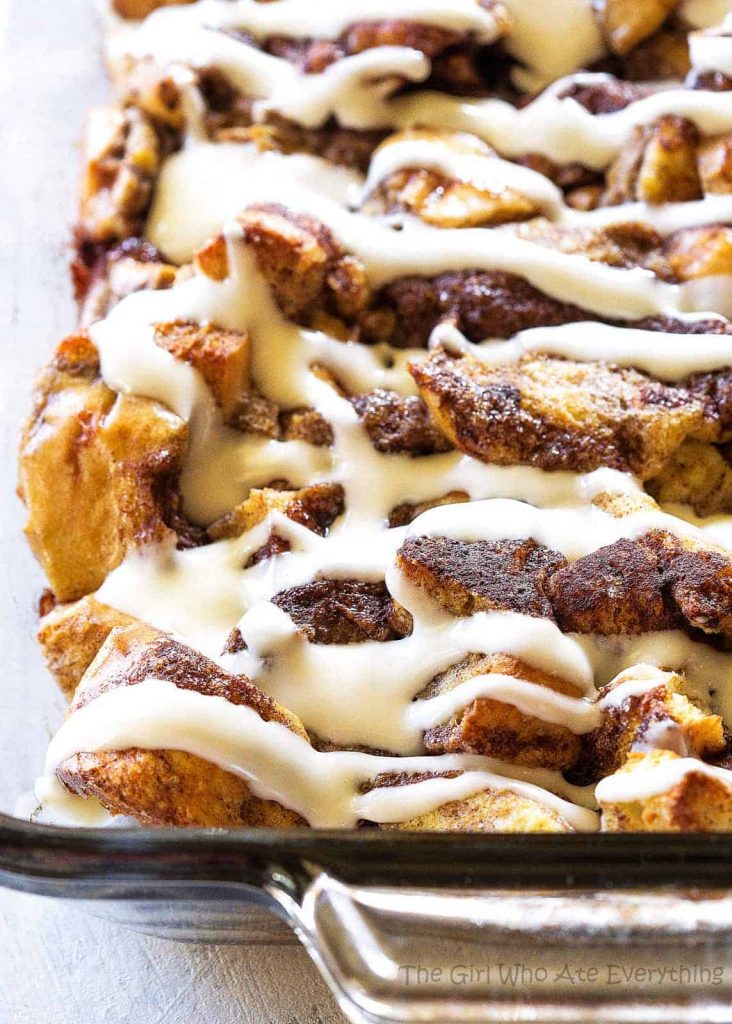 Peanut Butter and Bananas?  Yep, French Toast with a twist.  And I'm not monkeying around!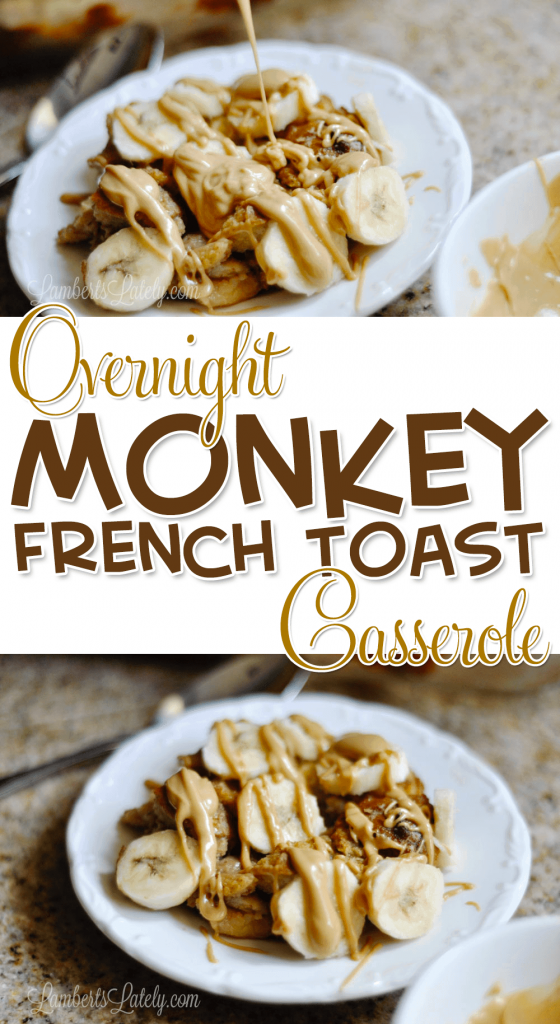 Now, surely there's something on this list that would be perfect for your Holiday gathering!  Try one and let me know how it goes in the comments below.
Eat a good breakfast and
Keep Passing Down the Love,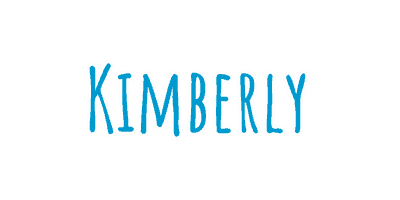 You might also like: