This whipped cream salad is a perfect holiday dessert for your special guests. Even if they're stuffed after dinner, there's always room for this dessert!
About this Whipped Cream Salad Recipe
This holiday dessert (pictured) is "That Salad".
It looks so good, don't you think? I'll tell you about its name and why this is an important tradition in our family.
And I'll share our whipped cream salad recipe, too!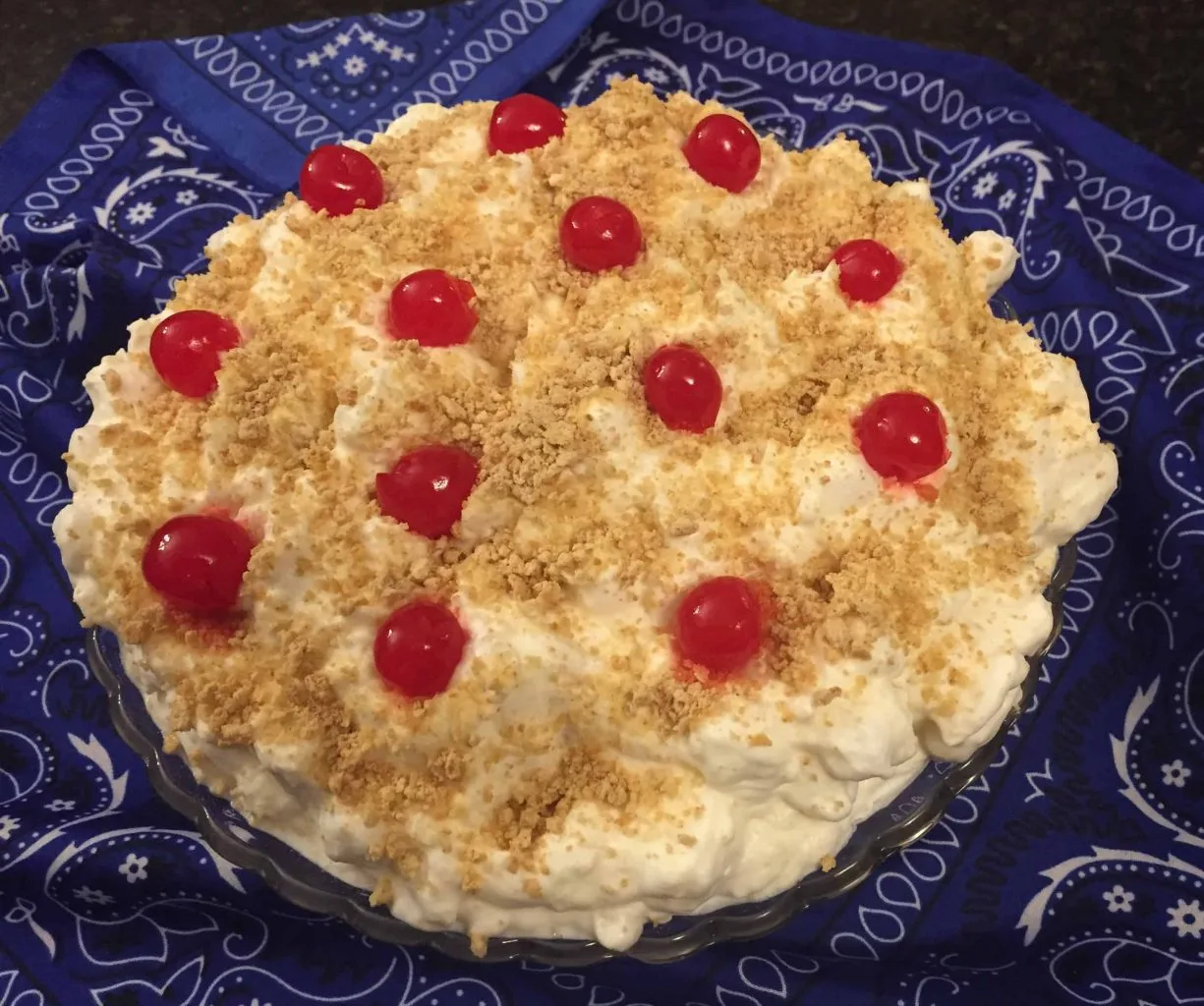 As we age, we begin to appreciate the little things that make our own family "ours".
The ties that bind us to each other are often created by simple family traditions, stories of the past, or holding an item in your hand that your great-grandmother held so long ago.
Across the years, through the good and the bad, bonds become strong, giving us stability, comfort, and a feeling of connection.
"That Salad" is Us
My family is no exception.
We are relatives, but we are a very diverse group of people.
Some are outgoing, creative, hard-working, dedicated, ambitious, and capable.
Others are shy, conservative, stubborn, organized, and tough. Some traits we share, others we don't, but each of us is unique, none perfect.
What we DO have in common is love and compassion for each other, friendships that are strong, and a loyalty to each other that can withstand whatever comes our way.
We possess our own strengths and weaknesses, brought together by luck, fate, or maybe divine design.
Whatever the cause, we have combined well and created a near-perfect salad – "That Salad" that is us.
"That Salad" is Dessert
"That Salad" is not only "us", but it is also the name my family has for this sweet, marshmallowy, whipped cream salad dish that we ALWAYS have at Thanksgiving, Christmas & sometimes on Easter.
It is expected that this will be on the table, and we look forward to this special tradition during the holidays.
That Salad, White Stuff, Whipped Cream Salad – no matter the name, it's a really decadent treat to have on the table during the holidays!
It reminds me that the little things really do matter.
Recipes like this should be passed down. (Here is a way to do that.)
Yield: Plenty for everyone
That Holiday Whipped Cream Salad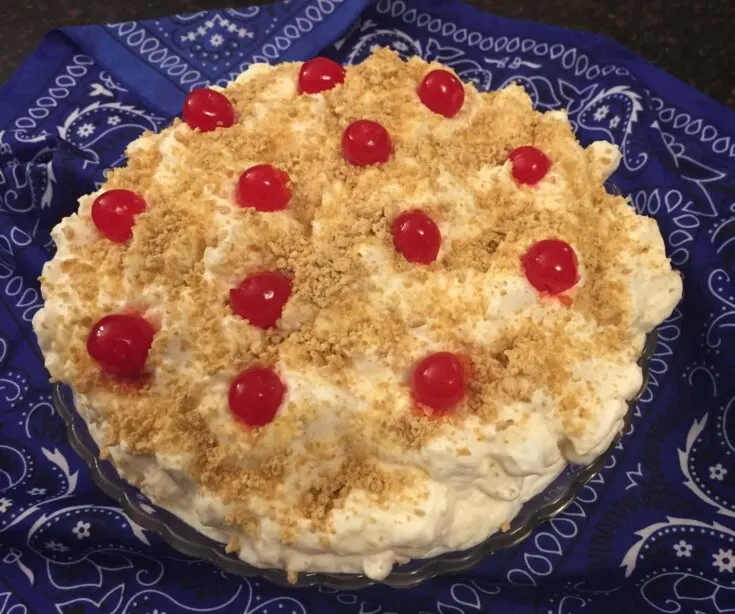 This is a delicious sweet whipped cream salad made with bananas and pineapple.
Our whipped cream salad is easy and fun to make.
You can bet "That Salad" will be on our table for the next holiday gathering!
Ingredients
1 Pint Heavy Whipping Cream
1 Tbls. Sugar
1 Can Pineapple Tidbits
4-5 Bananas, sliced
1/2 Bag Mini Marshmallows
1/2 Cup Vanilla Wafers, crushed
Maraschino Cherries and/or Pecan Halves for Garnish
Instructions
In a large bowl, whip the heavy whipping cream and sugar with a mixer until peaks form.
It will be the consistency of Cool Whip.
Fold pineapple, bananas, and marshmallows into the whipped cream.
Move to a serving dish and top with crushed vanilla wafers, cherries, and/or pecans.
Notes
This whipped cream salad can be made the night before and kept in the refrigerator, but wait to add cherries and other toppings until right before serving.
Don't turn your back on guests - it'll be gone before you know it!
Recommended Products
As an Amazon Associate and member of other affiliate programs, I earn from qualifying purchases.
Does your family have their own special dish that appears during the holidays?
Leave a comment and tell us about it!
This salad is easy and fun to make.
You can bet "That Salad" will be on our table for the next holiday gathering!
If you like this, you may also like Grandma's Lemon Whippersnappers!
Or Not Your Uncle Paul's Homemade Vanilla Ice Cream!
Keep Passing Down the Love – and your family recipes,