Use family birthday traditions to make a birthday special for kids.
Birthdays. We all have them. As a kid, you couldn't wait to be "one year older". You were proud to say "I'm 5 and a half!". As the years go by, you get to a place where you don't want to admit your age. Um, yeah, I'm 35… Then comes the time when you're again proud. I'm 75 today! Look how far you've come! Sound familiar?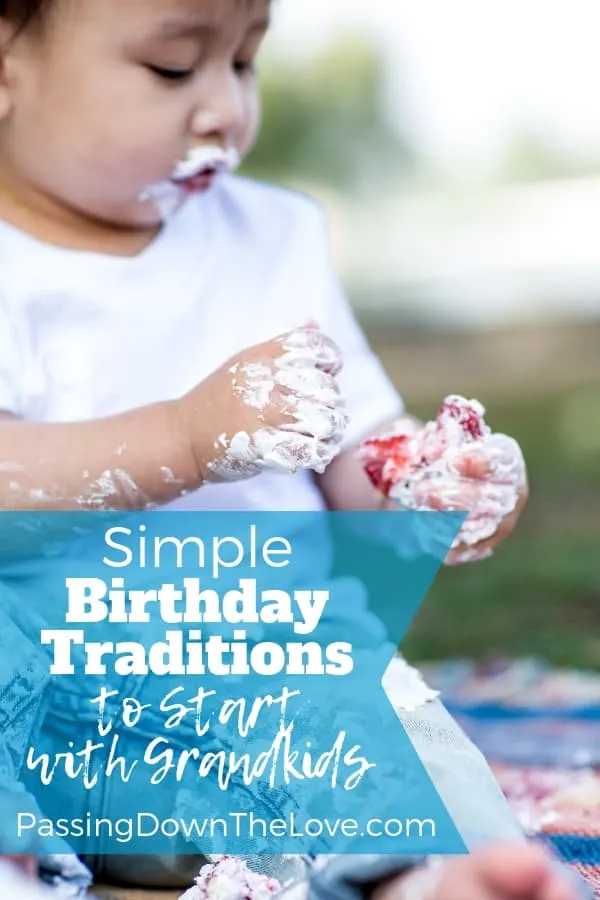 As an Amazon Associate and a participant in other affiliate programs, Passing Down the Love earns a small commission from qualifying purchases at no additional cost to you.
How to Make a Birthday Special for Kids
You may think of family traditions as being holiday-related, but traditions are important to families all year long. ChildHelp.org shares some of the many ways traditions can positively affect your relationships.
No matter your age, we all enjoy (at least I hope you enjoy) celebrating our special day! Adding family Birthday traditions to your celebration can make birthdays even more memorable. You may have to work around other activities, but the celebration can happen in the weeks surrounding the actual birth date. I have a good friend who celebrates "Birthday Month" with a little something special each day.
Here are some ideas for Birthday traditions you could use for making a birthday special for your Grandkids. Every Grandparent situation is different, so choose one or two that could work for you and your Grands. Making a birthday special is easy!
A One-on-One activity.
A special activity with just one child on their birthday. This gives you an opportunity to connect on a deeper level, sharing moments that are difficult to come by when you're in a large group of people.
Turn your Birthday Gift into a Tradition.
Starting Birthday Traditions creates a special bond between the generations. They probably won't remember what you gave them for their birthday when they are older, but they WILL remember if your gift was an annual birthday tradition.
Make it a Birthday to Remember: It's a Family Tradition!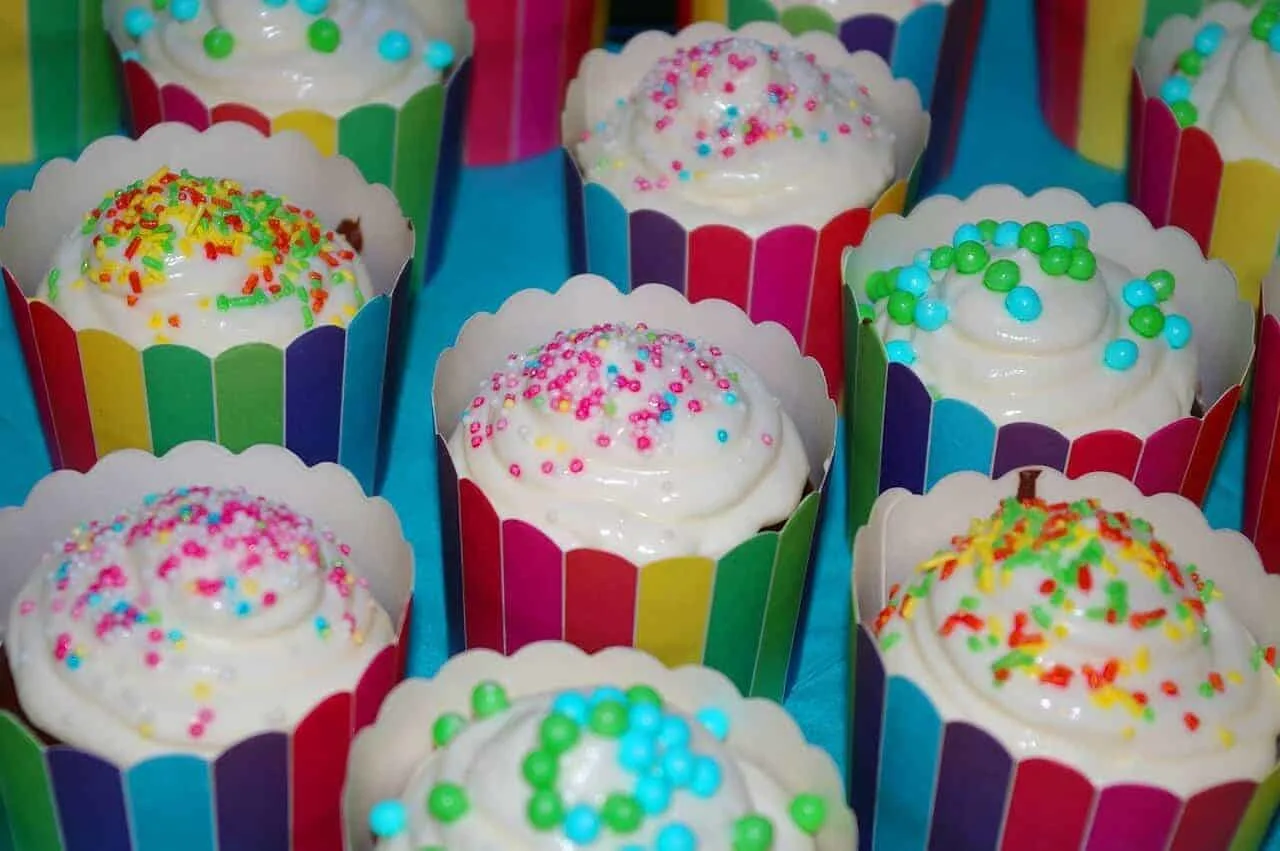 Cooking a special treat, just for this Grandchild's birthday, will leave them with the warm fuzzies. They'll appreciate being the center of your focus for this special day. This is how to make a birthday special!
Plan a trip to mark special birthdays like 10 or 13.
Time spent together, making memories, laughing, having fun, and enjoying each other over an extended period of time, is sure to please. Laughing and fun are good for the soul. Read about that here. Shared with family, there will be moments to last a lifetime. They will remember the effort you put into making a birthday special.
Write to your Grandchild.
Handwritten letters from people you love will be treasured always. It takes an effort to do, but the blessings return to you many times over. Writing to your Grandkids for their birthday can be a way to connect and make their birthday special even if you're a long-distance grandparent.
Did you know that you can create a wish list on Amazon? How great is that? Simply ask your grandchild (or his/her parents) to start a wish list. You can find their list online and use that for gift ideas. This feature is really good for those times during the year when you hear them say "I'd really like…". Add that item to your gift idea list.
Take (or request) a Photo
Last, but not least, be sure to get a picture on or around their birthday. Watching them grow and change each year is priceless! Make a sign with their age, or have them hold up fingers so you will remember the birthday when that photo was taken. Preserving birthday traditions begins with preserving the moments. Photos are a way to capture that moment in time. You'll have a record of that memory to look back on in the years to come.
There are other moments that should be captured in photos. There are the obvious ones, but there may be some you haven't considered. Photo Memories.
Family traditions and making a birthday special remind your Grandkids how much you care for and love them. You can be a positive influence in their lives by finding a way to be in contact regularly. Start connecting when they are young to reap the greatest benefits. Start a Birthday tradition in your family and Pass Down the Love.
What birthday traditions do you have in your family? How do you go about making a birthday special? Share with me in the comments, please.
And, as always,
Keep Passing Down the Love,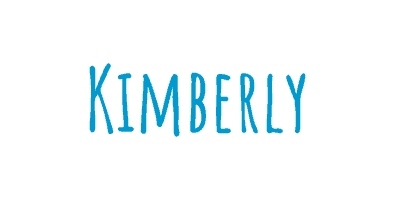 You might also like these: