Your Grandchildren will be amazed, delighted and dazzled by your effort to stay in touch digitally. Being a digital Grandma holds many advantages and opportunities to debunk the myth that old folks just can't keep up. This article is the "D" in the AtoZ Challenge 2018.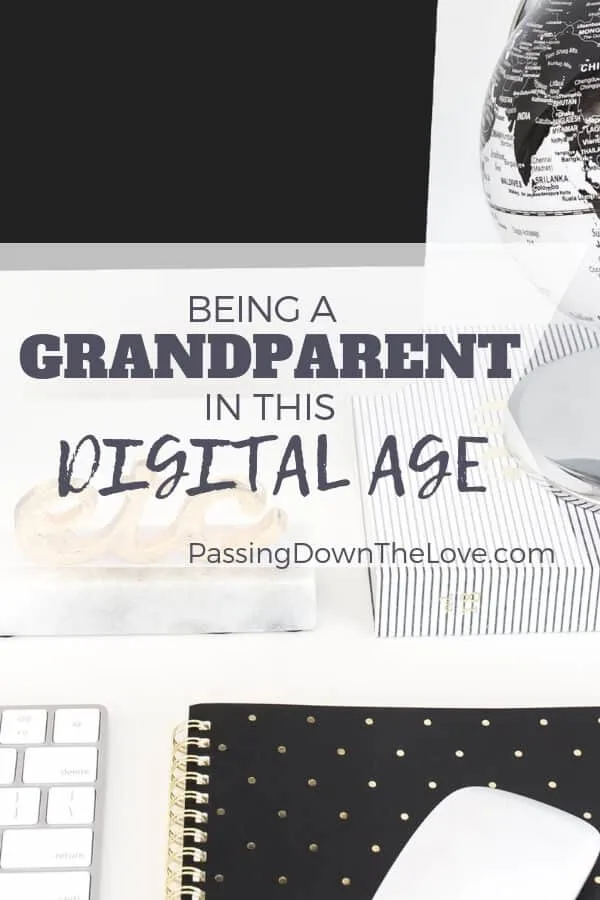 Being a Grandma in the Digital Age.
Connecting with Grandchildren is definitely difficult at times. Grandparents were born before computers, before the internet, and before Facebook.
While some Grandparents shy away from technology, many others have embraced the digital age with determination. Contrary to popular belief, older adults like us are willing to stretch their minds and decrease their chances of depression and loneliness by staying in contact with family and the world in general. In recent years, the percentage of the older population who have become digital has increased dramatically.
A study by Michigan State University researcher, William Chopik, showed that "Despite the attention that the digital divide has garnered in recent years, a large proportion of older adults use technology to maintain their social networks and make their lives easier. Chopik said, "In fact, there may be portions of the older population that use technology as often as younger adults."
Your Grandchildren will be amazed, delighted and dazzled by your effort to stay in touch digitally. Being a digital Grandma holds many advantages and opportunities to debunk the myth that old folks just can't keep up.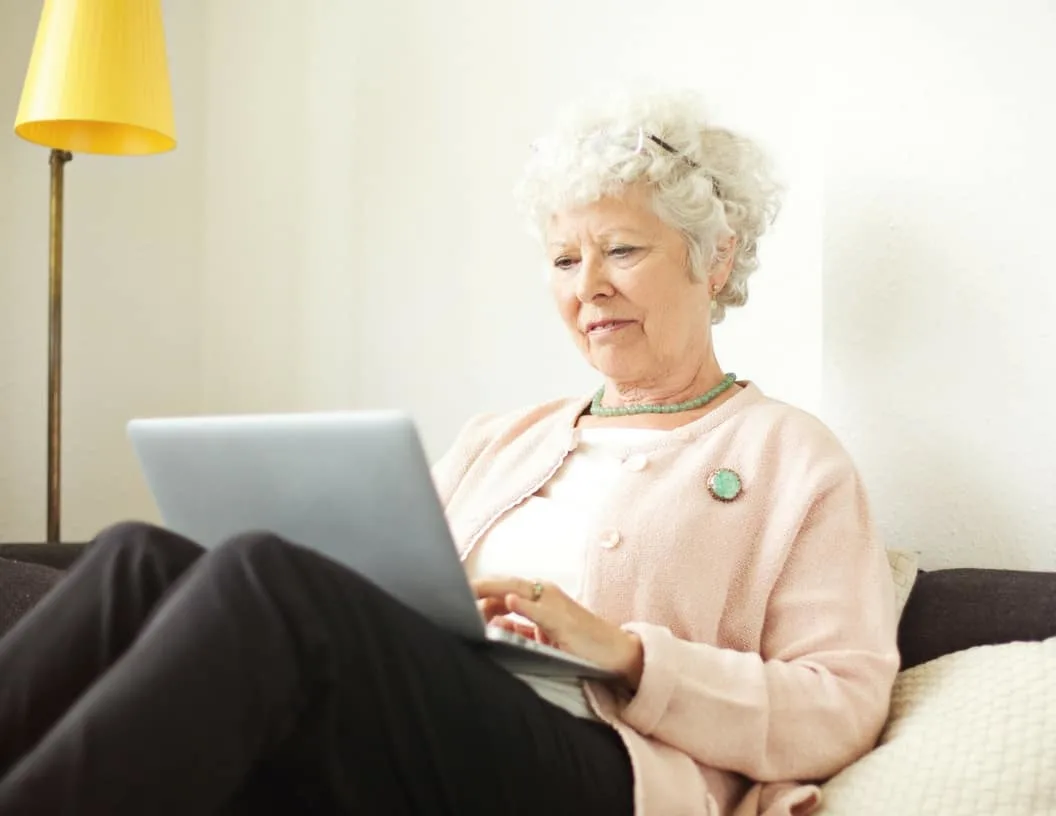 As an Amazon Associate and a participant in other affiliate programs, Passing Down the Love earns a small commission from qualifying purchases at no additional cost to you. See full disclosure here.
Here are some ways you can get started:
Social Media –
Facebook has received a lot of press in recent days because of the personal data they have shared with advertisers and others. However, your Grandchildren are using Facebook, if only to keep in touch with you. With their friends, they may be using Instagram, Snapchat, Twitter, StumbleUpon, YouTube, Google+, Tumblr, and Flickr. Find out where your Grandkids would be willing to find you and keep in touch on social media. Head on over, make your account and connect with them.
Dear Grandchild. Can I be your friend on FaceBook? I won't say anything to embarrass you - at least I'll TRY not to...
This photo frame can be used in many ways, but my favorite is to use it as a way to keep up with your Grandkids! Set this baby up by your favorite chair, give the Grands (and their parents) the email address, and have them email pictures to you any time of day or night. The photos show on the screen instantly! From anywhere in the world… They can even come over and help you get it going (and that's another excuse to see them!)
Video Chatting –
Video chatting is live, onscreen communication with your Grandchildren. If you have Apple devices, you can use FaceTime. Other options for chatting and being seen are Skype or Google Hangouts. Ask your Grandchildren which app they can access and prefer.
We use FaceTime with our Grands to just say hello when we haven't seen each other in a while, when a first tooth is lost, or when Santa brings something fun. We live close by, but video chatting is especially beneficial for Grandparents who are long-distance. Being a Grandma in the digital age means tuning in for a video chat with your Grandchildren.
Texting –
My 80+-year-old Mom has a smartphone and texts with me and/or her Grandchildren every day. Keeping in touch by text makes my job of checking in with her so much easier, and she can text and receive pictures of her Grandchildren and Great-Grandchildren. It has become a decent way to detect any changes in her or a need for help. But most of all, it keeps her in the loop, thinking, reading and interacting with her family. Get yourself a smartphone if you don't already have one, and stay connected with your Grandchildren through texting.
I used to be the master at shorthand. Does anyone even use shorthand these days? Oh, yes, it's OMG, LOL and BFF!
Messenger is an extension of Facebook and allows you to exchange messages with friends, family and your Grands. If you're on Facebook, head over to Messenger, where you can find your Grands and send or receive pictures or messages with them.
Memory Keeping –
Being digitally connected with your Grandchildren doesn't just mean having a conversation. Families strengthen connections through sharing family history, developing your family tree, blogging about your life and experiences, using online apps like ProjectLife, or creating memory or photo books.
There is a book, Virtual Grandma, that explains ways to visit with your Grands digitally through playing games together, cooking, and connecting online when it's not possible to connect in person.
The Future –
Who knows what the future holds for technology and Grandmas… Here is a little speculation about what that may be like in the article "What to Expect from Future Over 60s".
Become a digital Grandma. Stretch your technology muscles. Stay connected and involved with your Grandchildren, no matter where they are in the world. Developing and maintaining strong bonds with them will provide them with a deepened sense of belonging and a foundation for a successful future.
D is for Digital Grandma.