Here is a fun way to use your old crayons. You know, the torn up, broken pieces that you keep in the Ziploc bag? Melted Crayon Art is easy to make and the kids will love it!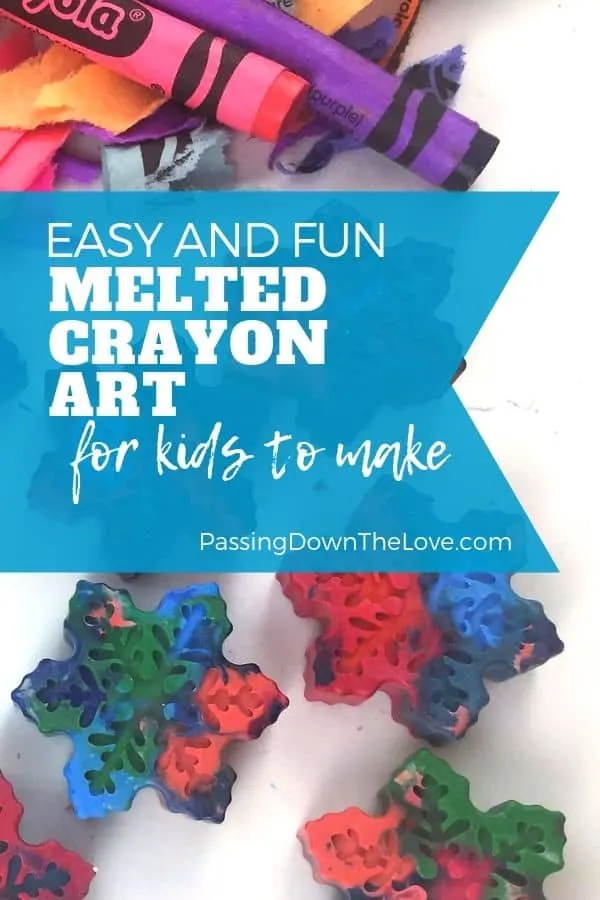 As an Amazon Associate and a participant in other affiliate programs, Passing Down the Love earns a small commission from qualifying purchases at no additional cost to you. See full disclosure here.
DIY Melted Crayon Art
All of us loved Crayons when we were young, right?
Remember the 64 Pack with the sharpener on the box? Well, I couldn't find the 64 pack, but they still make a 96 pack with a sharpener.
While every color is different, unique and beautiful in its own way, they somehow manage to all live together in one box.
Coloring books and crayons are one of the first artistic pursuits introduced to young children.
Your Grandchildren probably love to color, too.
But what happens when crayons break, perform their coloring duties until they become nubs, or there are only two crayons left in the package.
Christmas comes and Santa brings a new box!
Here is a fun project to share with your Grandkids while recycling the old, worn out crayons.
Let them get creative with their collection of colors.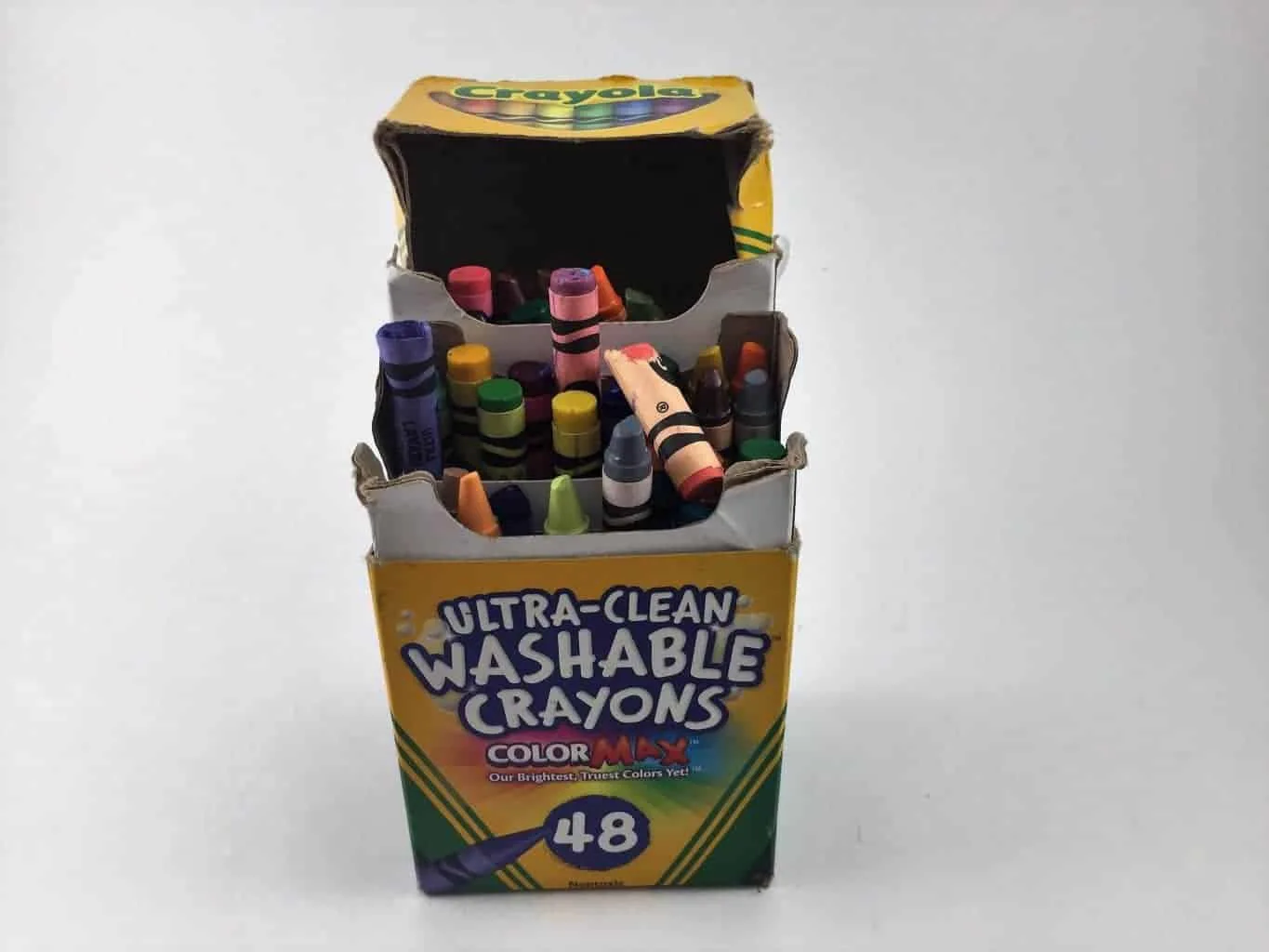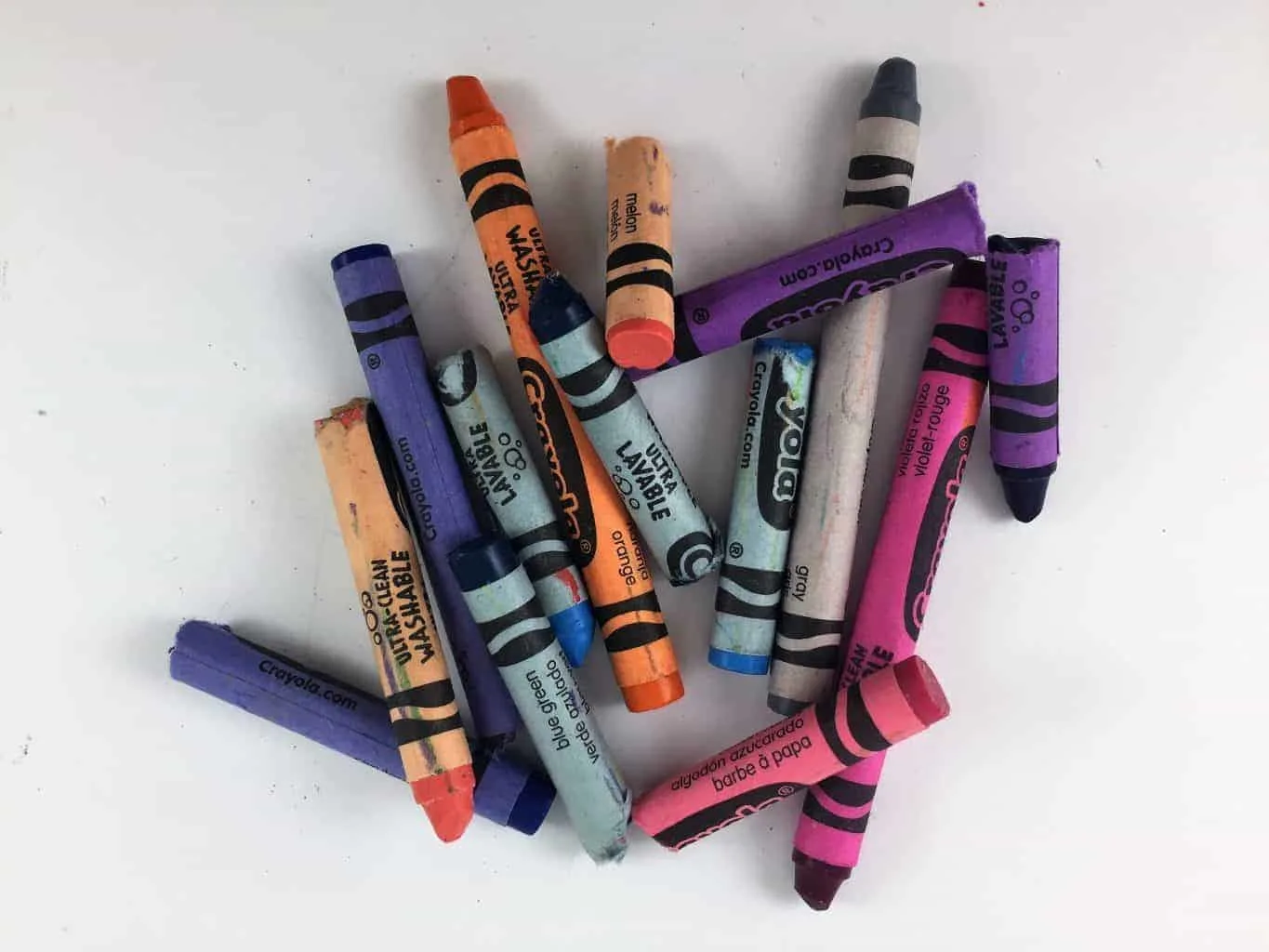 DIY Melted Crayon Art
Gather your old crayon nubs, broken pieces, and any of those other
colorful clumps you would like to include in this crazy, creative conglomerate of color.
Remove the wrappers and break the crayons into small pieces.
Place the pieces into a silicone tray like this one.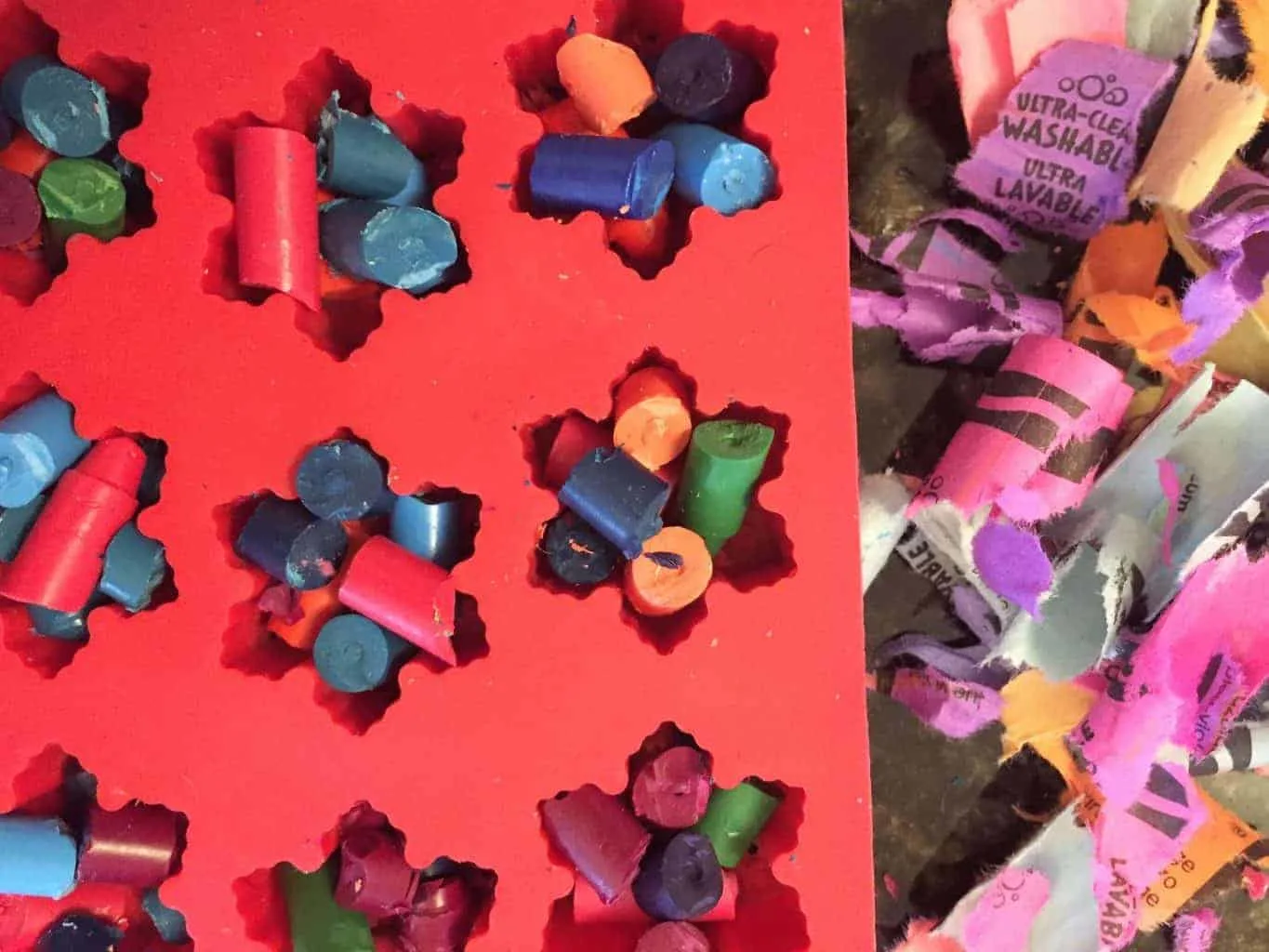 Bake in the oven at 250 degrees for approximately 20 minutes, until the crayons are
completely melted.
Carefully remove them from the oven. DO NOT SPILL – the wax is hot!
Place the trays on a level surface in the freezer and allow them to harden.
Remove your DIY Melted Crayon Art from the trays and they are ready to use!
The finished product: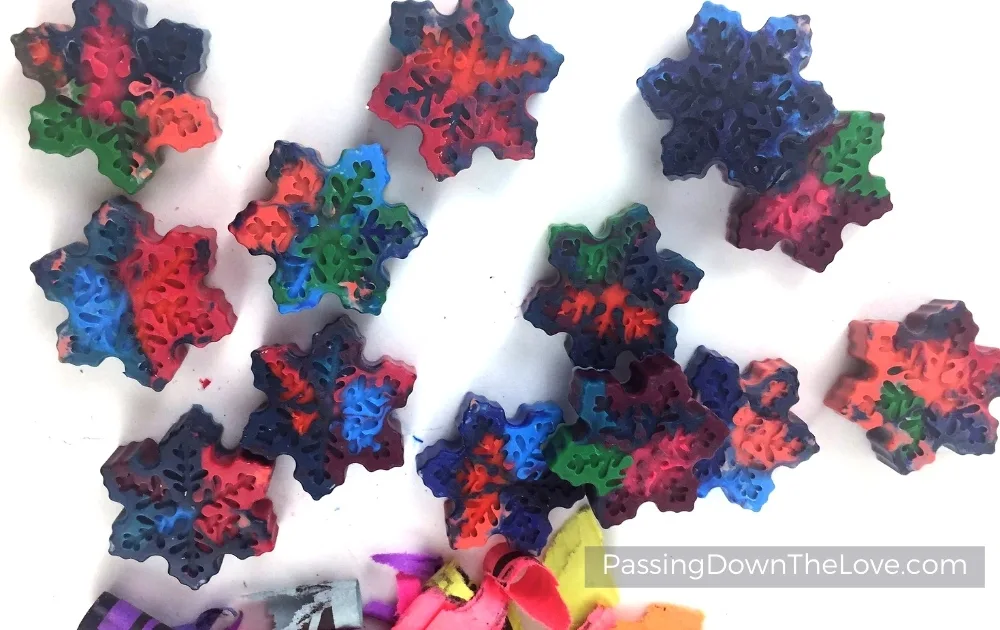 C is for Colorful Crayons.
Keep Passing Down the Love,