What moments have enough importance for you to turn them into photo memories? Turn those precious times into photos that preserve the past. Here are some valuable photo memories for you to capture.
Photo Memories for Memory Keepers to Capture
Capturing photo memories should become a tradition in and of itself!
Your photos record specific moments in time in an accurate way and help to jog our memories when the time, event, or place becomes fuzzy in our minds.
There are special moments in every life that we know we'd like to remember.
Below are some important events you are already consciously taking time to document.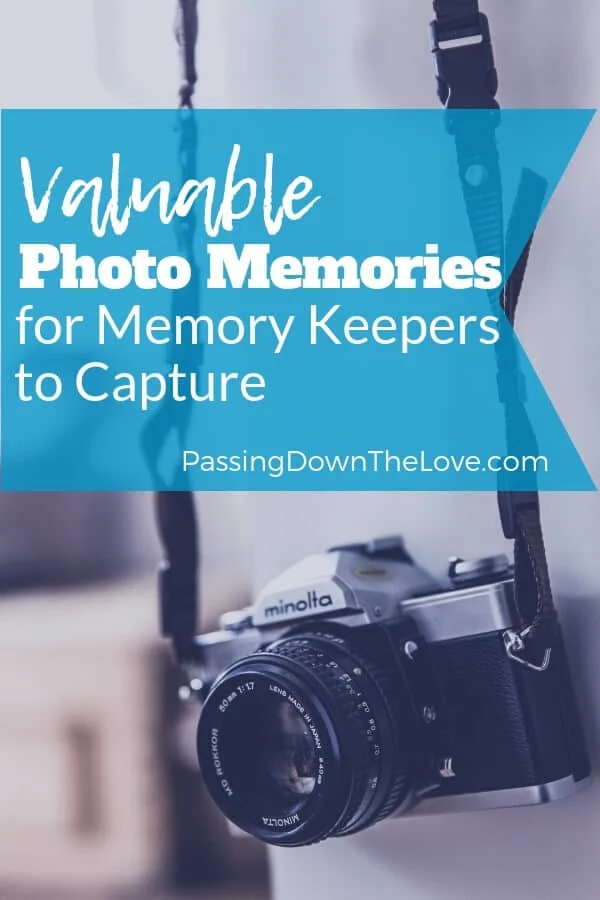 As an Amazon Associate and a participant in other affiliate programs, Passing Down the Love earns a small commission from qualifying purchases at no additional cost to you. See full disclosure here.
Most of us pull out our cameras on Christmas and Birthdays, or on a special vacation or event.
There are also times when you may not think to have your camera ready.
Take a minute to look through this list and see if maybe you can add a photo memory moment you may not have thought to capture.
As you plan your approach, consider which of these family memories are important to you.
Some are obvious, others may not be so.
Holidays –
Of course. Holidays may be the only time we see some people in our family.
With families spread across the country, even across the world, it's not always easy to make plans to be together at the holidays.
When you ARE together, take a minute to capture some family photo memories.
The Holidays – Christmas, Thanksgiving, and maybe even Easter present once-a-year opportunities for making memories to keep.
Bring out your camera on the holidays and snap pictures.
Sometimes candid photos turn out great, but try to connect with your subjects and get them to smile!
Cruise the room and try to get everyone present in at least one shot.
Then pass the camera or put it away and enjoy the time with your people.
It's great to document, but even more important to savor the moment.
Sharing the photo-taking responsibilities just makes sense.
Travel –
For those that travel – summer vacations, weekend trips, or visits to new places close to home offer opportunities for moments.
Sure, take some pictures of beautiful scenery, but don't forget to include the people with you in your photos.
On my first and only trip to France, I saw beautiful scenery, interesting grape vines, and scrumptious foods.
But my favorite pictures from the trip are ones of me and my travel companions.
I have to admit, though, that the pictures I took at the Eiffel Tower were pretty awesome!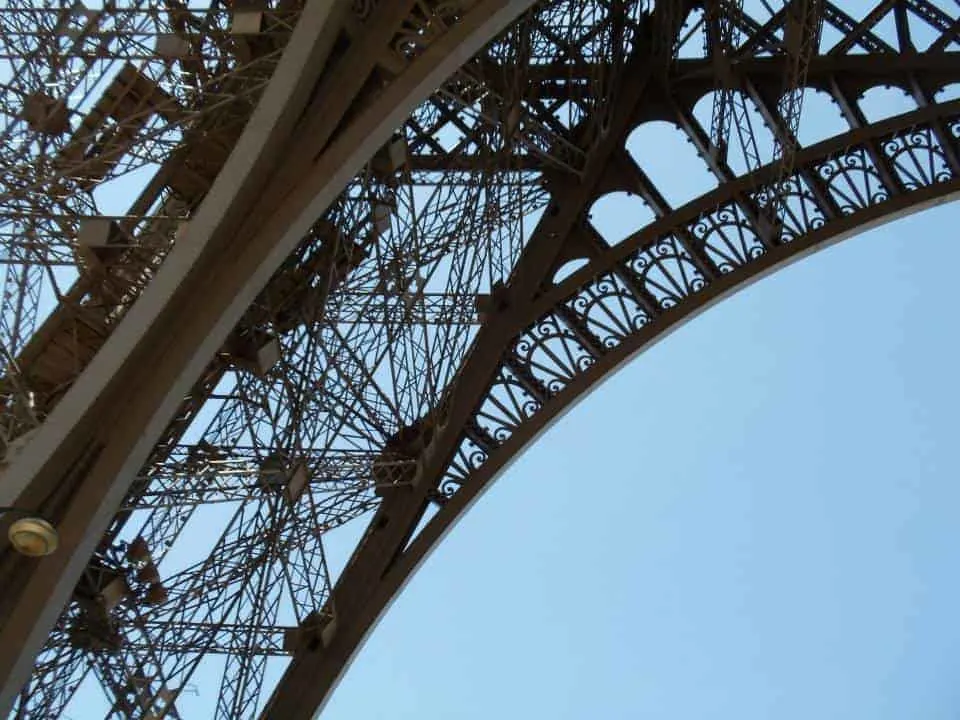 Birthdays –
Try your best to get pictures of your people on or around their birthdays.
Watching them grow and change each year is priceless!
Make a sign with their age, or have them hold up fingers so you will remember the birthday when that photo was taken.
Preserve birthday traditions by preserving birthday moments.
Photos are a way to capture that moment in time.
With children, it's every year.
With adults, maybe try to record milestone birthdays – 30, 40, 59… You'll have a record of that birthday memory to look back on in the years to come.
Milestones –
There are important milestones in every life that reflect big changes, big accomplishments or the fulfillment of big dreams.
These are things like first steps, riding a bicycle for the first time, graduation, or becoming a teenager,
In an adult's life, things like marriages, a first home, or participating in your first marathon are milestones to capture and remember.
Proud moments –
In addition to the standard photo memories that most of us realize are important, you should also be ready for those unexpected moments of pride.
Losing the first tooth, completing a difficult science project or making the perfect sandcastle.
Most people have their phones available for picture taking, so keep yours charged and ready, just in case!
Other proud moments that may be more expected and anticipated – a piano recital, a school play, an adult with their first book, engagement or a new addition to the family.
Don't forget to take your camera!
Inspiring moments –
In their lives, everyone has moments that they find inspiring.
Someone singing at a nursing home and being kind to the residents, volunteer work that otherwise goes unnoticed, a beautiful sunset, or a new bird at the feeder.
Examples of kindness, bravery, gentleness, or beauty captured in a photo become moments in time for reflection and renewed hope.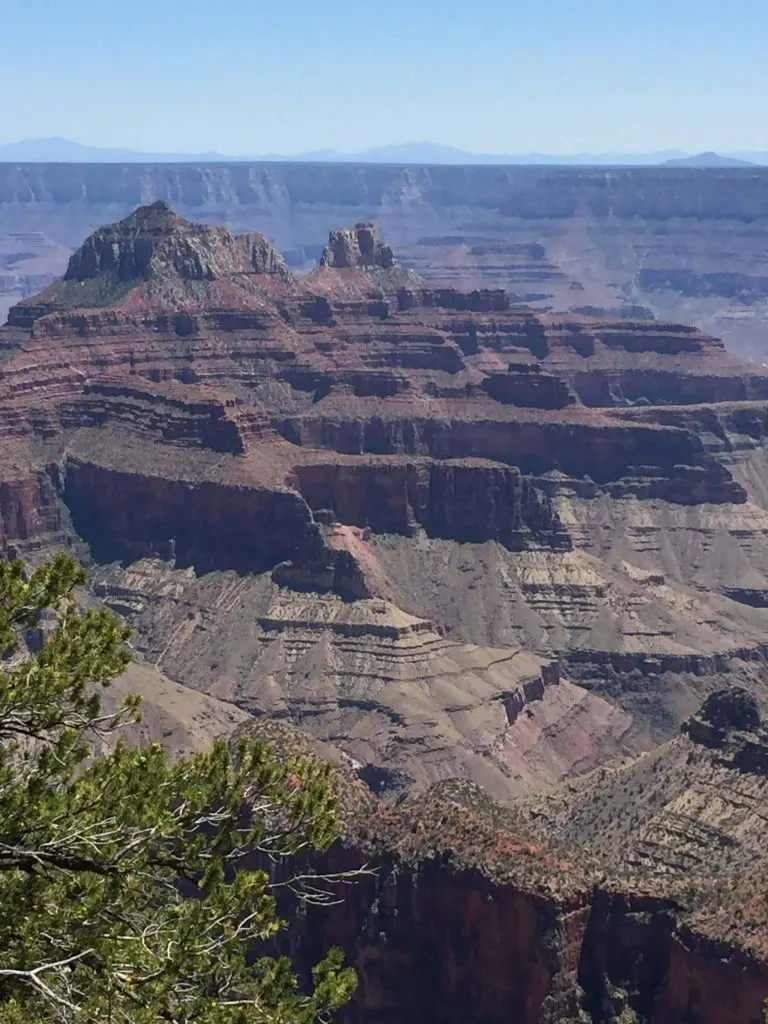 Amazing/beautiful moments –
Have you ever been stopped in your tracks by an impossibly beautiful moment?
A winter snowfall, the ocean at sunset, a view of the mountains from an airplane, the fallen leaves in autumn, or the moon (one of my favorite images).
Incredible moments that are unexpected, unusual, and amazing are moments you'll want to remember.
Be ready to make photo memories of these precious moments in time.
Funny moments –
Hopefully, there are funny moments in your life.
A failed Pinterest project, the blender losing its lid while making smoothies, a baby's face when she sees her Daddy without a beard for the first time, or the turkey sliding off the platter onto the floor.
Well, ok, maybe only a select few would find that funny.
Though it may generate a few laughs after time has passed.
But Laughter is Good Medicine.
If you, the memory keeper, can capture moments of fun, giggles, snickers or belly laughs, you can look back and remember those times whenever you're feeling down.
Studies have shown that looking back on happy memories can increase the happiness you feel today.
Traditions –
Traditions are part of family life that links us together.
Capturing those traditions through photographs is one way to document those traditions for the future.
Angel food cake is a tradition in my family.
I didn't realize how long we've been having Angel food on our birthdays until I was going through old photos with my 82-year-old parents.
Way back in the day, my Mom's family had this special cake on birthdays.
My very first birthday cake (many moons ago) was Angel food.
I had children and guess what I fixed for their birthdays.
Yes, Angel Food Cake.
Because of the pictures, there is proof of the tradition as well as reinforcement of the value of traditions for the next generation.
I don't expect that this tradition will carry on past me, but it tells my children and grandchildren that knowing your family can uncover reasons you may do things a certain way yourself.
Those who came before you DO have an impact on who you have become. I still love Angel food cake to this day, and now I know why.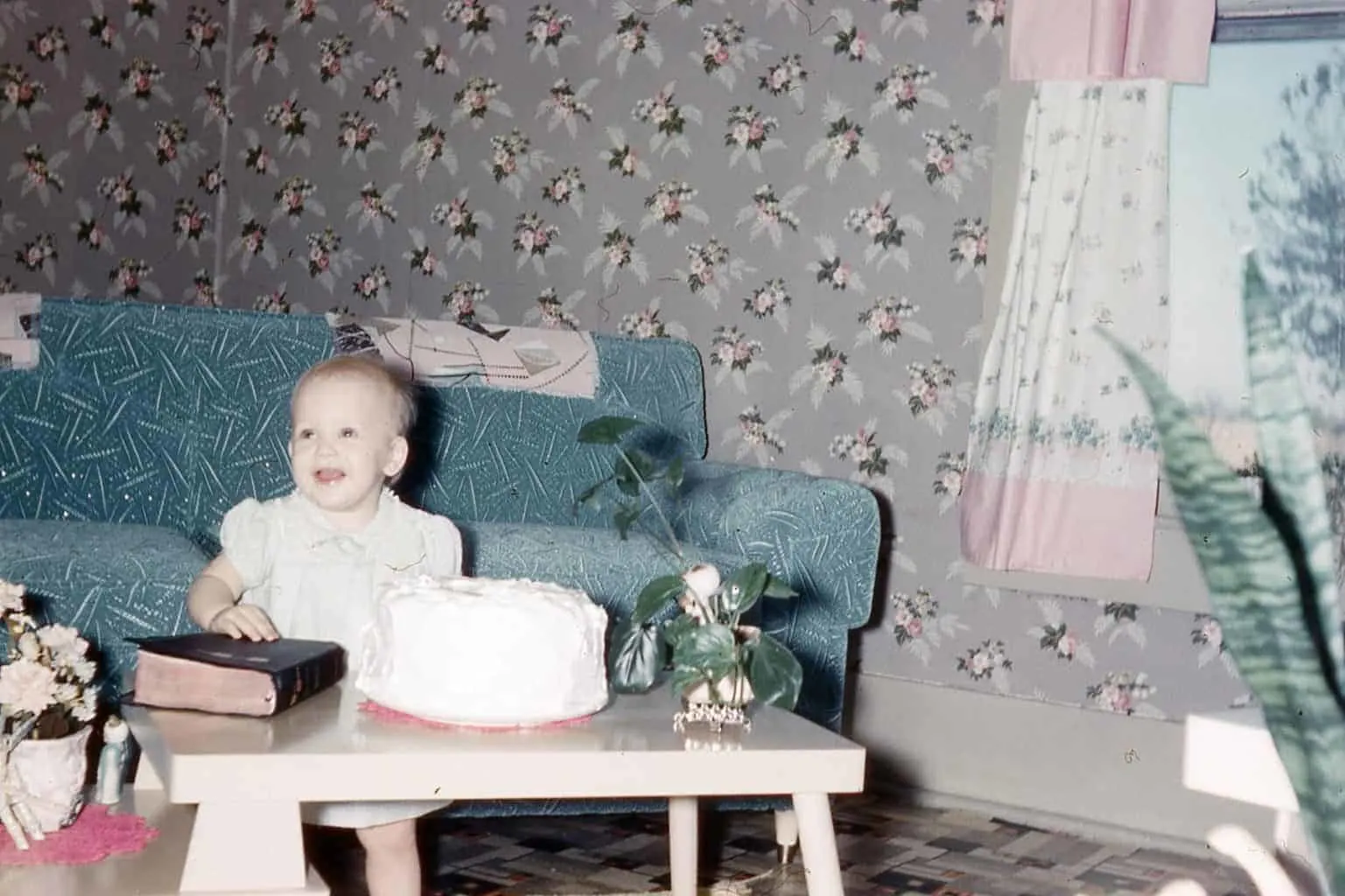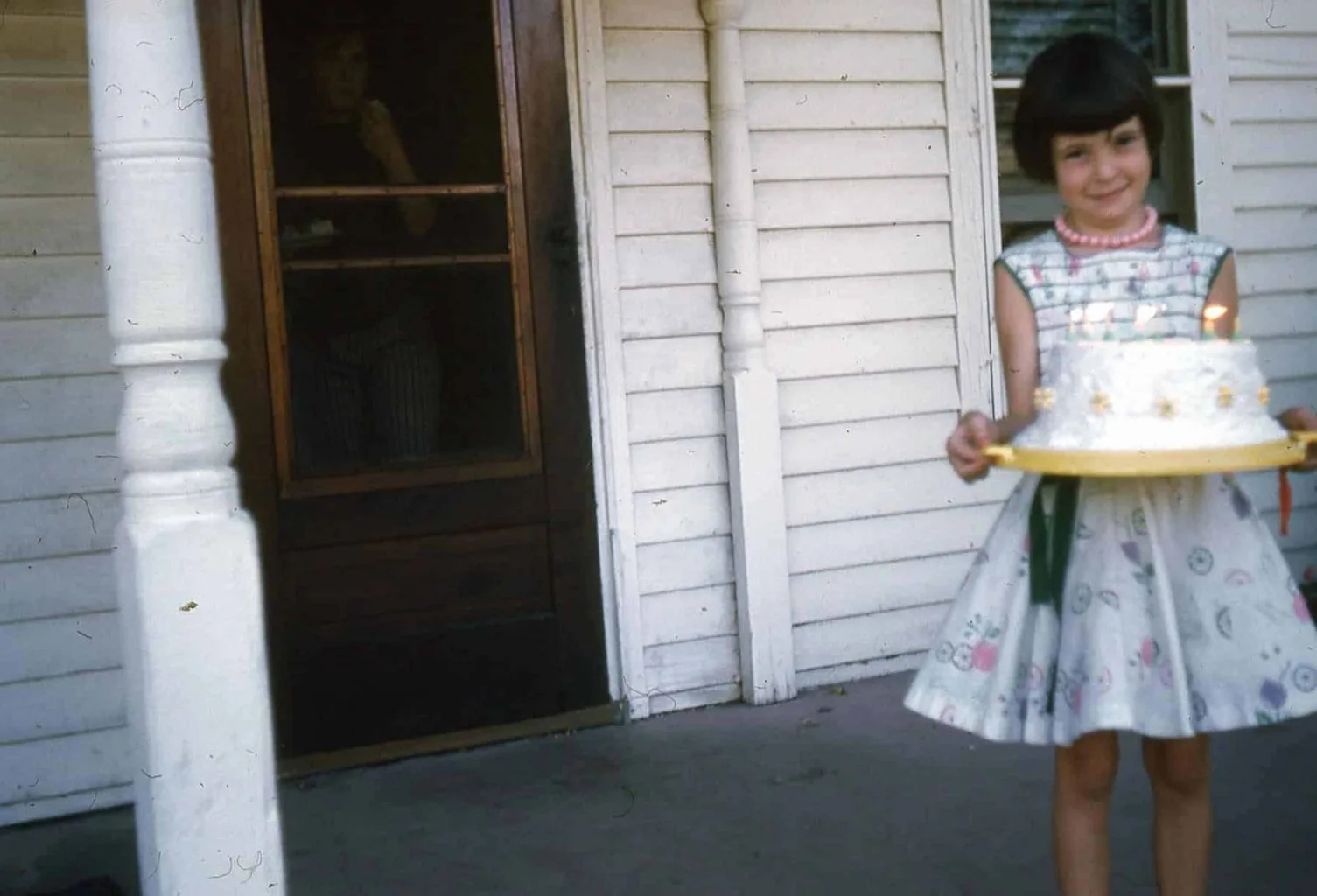 Documenting events on a regular basis can bring traditions alive – even ones you didn't realize were actually traditions.
Use photographs to communicate family traditions to others now and in the future.
Simple, everyday moments –
Most of you are taking photos and documenting family celebrations like Christmas and birthdays.
But the ordinary moments you're living today are just as important to document.
The simple, day-to-day life you're experiencing right now.
Pay attention to the everyday details and find special moments in the laid-back, easy times.
Here's an article where Jennifer Wise of Heritage Makers (a memory keeping/scrapbooking company/system), talks about the importance of memory keeping today.
Sometimes it's difficult to know how to memory keep during your daily life.
Ali Edwards' project, "The Day in the Life" is a platform that leads you to do just that.
The project focuses on documenting your ordinary life by taking photos throughout a single day of your life.
Take a look and see if you could use this approach to document your simple moments.
This project kit by Becky Higgins would be a great place to start.
What moments have enough importance for you to turn them into photo memories?
Capture those important moments.
Keep Passing Down the Love,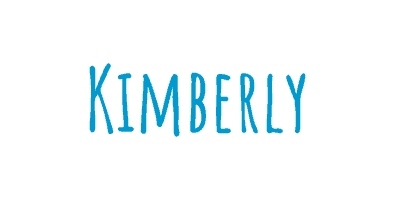 P.S. Long-distance Grandma: Display photos of you with your Grandchildren at your home.
Send them their own photos of you together to remind them of the time you've spent together.
Related Articles: