Pop some popcorn, grab a drink, pull out your favorite old-fashioned board games and make it a game night at Grandma's house!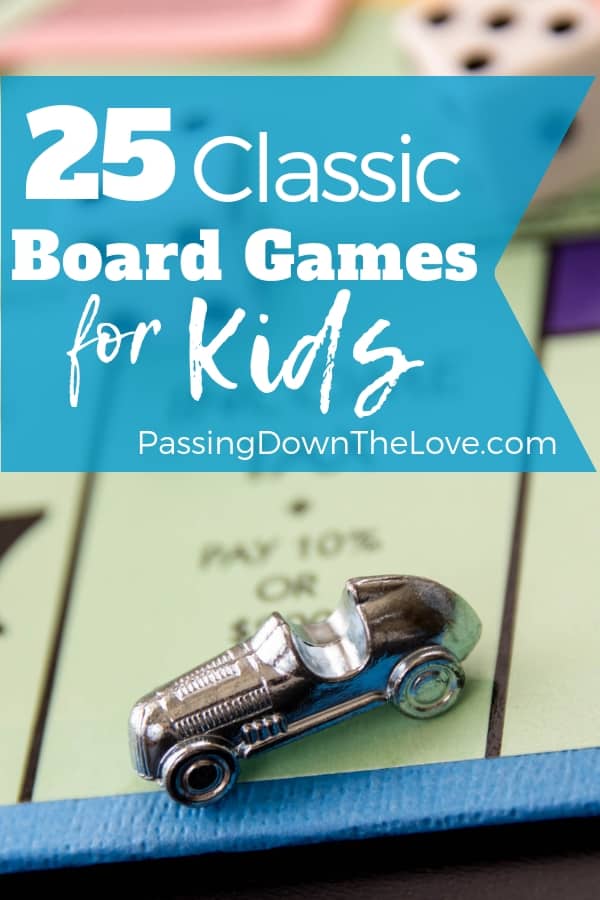 As an Amazon Associate and a participant in other affiliate programs, Passing Down the Love earns a small commission from qualifying purchases at no additional cost to you. See full disclosure here.
Favorite Old-Fashioned Board Games for Kids.
Playing board games with your Grandchildren can be loads of fun. Laughing is good for you. Let loose, be silly, and enjoy your time together. Board games are perfect for a rainy day. Add some excitement by crawling into the tent or fort to play. Take your favorite board games with you on your trip in the RV. Are you looking for board games to play with kids?
Pop some popcorn, grab a drink, pull out your favorite board games and make it a game night at Grandma's house!
Long-distance options:
Fire up FaceTime and play together virtually. If you have the game, let your Grandchildren tell you the moves they want to make. Better yet, if THEY have the game, let them make the moves for you!
Benefits
Playing board games holds a ton of benefits for your Grandkids. But did you know that playing board games with your Grandchildren is good for you, too?
Playing your favorite board games can:
Improve your memory
Remind you to be a good sport
Refresh your math skills
Encourage teamwork
Bring back your strategic thinking skills
Remove technology for a short time
Take you back to your own childhood
Remember how to laugh and be silly
Boost your confidence when you WIN!
Are you paying attention?
Increase your bond with your Grandchildren
Favorite Board Games to Play with your Grandchildren.
Age recommendations are noted and games are listed here from youngest to oldest. You know that even the ones that claim to be for a 3-year-old can be played by a sixty-year-old grandparent, right?!?
Many of these games come in old or new versions. Some of these links below are to the RETRO version of the game – the version we remember from our own childhoods.
Enjoy this look back at the games we played. Play board games with your Grandchildren, be a good sport and use your own brain a little while bonding and having fun!
3+
This is probably the first game every kid remembers from their childhood. Who doesn't like a good old-fashioned game of Candyland? Even the littlest ones can play with help. The Candyland adventure takes you on a wonderful journey, traveling past the Crooked Old Peanut Brittle House, and Lollypop Woods until you eventually reach Home Sweet Home.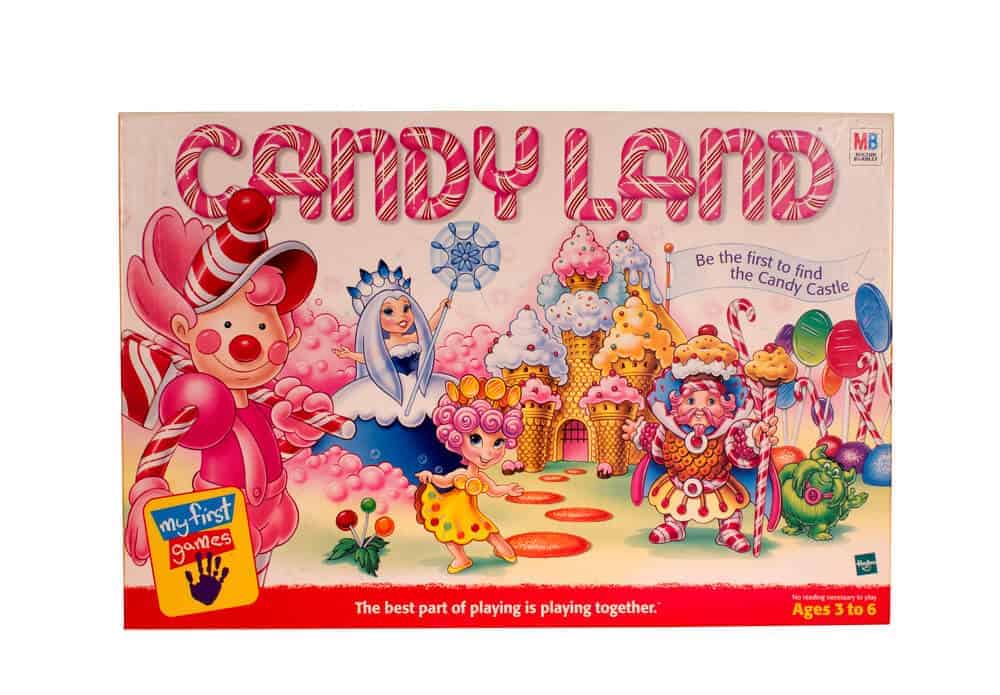 3+
This classic counting game has been around for over 60 years. Since the early 1960's, Hi-Ho! Cherry-O has been teaching young children counting, addition and subtraction. Two to four cherry-pickers join in the game, each starting with a tree full of ten plastic cherries and an empty bucket. Spin the spinner and add 1, 2, 3 or 4 cherries to your basket. But be very careful – spinning a dog, bird, or spilled bucket can mean trouble. When one lucky player fills the bucket with all ten cherries, a shout of "Hi-Ho! Cherry-O" lets everyone know who has won the round.
3+
Checkers is the perfect beginners game, but is fun for everyone! Learn strategy, multiple jumping, and "kinging". Introduce your Grandchildren to a friendly game of checkers. Play like they play at Cracker Barrel. Set your game up on the porch with a table between you, enjoy the outdoors, talk to the neighbors and drink some lemonade.
The game tagged here is a JUMBO set on a rug, but there are many other versions to choose from to make this game of checkers special!
4+
Twist it up, get down on the floor, and laugh till it hurts. This Twister game looks just like ours did when I first remember playing. Play out in the yard or at the park. (There may be other kids who would like to join in if you don't have enough players!) Your Grandkids will love Twister!
4+
This classic games dates back to 1892 and became known as "Chinese Checkers" in 1928. This is a classic game the world over. Its traditional star shape and colored marbles are instantly recognizable, and its simple, easy-to-learn and easy-to-play format makes it a favorite.
5+
Pop, pop, pop. Do you remember this one? One day, one child, absentmindedly sitting beside the game, watching TV and pop, pop, pop, pop. Oh, but never mind me…
This really is THE ONE. Really great, fun, gotta-have, racing, chasing game where everyone's in Trouble! Set up your pegs and then hit the Pop-O-Matic die roller (once, only once, please). Then make your move – or watch other players move while you can't! The player who gets all 4 pegs into the Finish space wins!
Pop all around the board for the win when you play Trouble!
6+
Surely countless medical careers have been launched because of this humorous game. The Operation game board features Sam the patient, lying atop a red plastic "operating table" with 12 body cavities exposed.
Players perform highly skilled procedures with a pair of tweezers. Removing a broken heart or butterflies in the stomach. You know, normal surgical stuff. This kind of surgery requires a steady hand! Doctors must remove the offending body part without touching the metal lining of the cavity. Touch the metal edge, and you'll set off the buzzer and make Sam's nose light up.
If you're playing solo, try performing all 12 operations without getting zapped.
6+
The Mouse Trap game, a longtime family favorite, is always good for zany action and lots of laughs. Scurry around the board collecting cheese and stealing cheese from other players…but watch out for the trap!
This game teaches cause and effect – that each action you take can result in some kind of reaction. Construction skills come into play as parts are assembled.
But most of all, it provides a means to enjoy and learn together!


6+
Aggravation is the classic marble race around a star shape, from base to home sweet home. It's always tempting to take a shortcut, but beware, someone may be out to get you!
Each player rolls the die and moves a marble around the board, choosing along the way whether to aggravate another player, take a shortcut (or super shortcut!), or just try to quietly slide by (good luck with that approach!). The first player to arrive home safely wins.
6+
Good fortune is always around the corner. That's LIFE.
The "Checkered Game of Life" was created in 1860 by Milton Bradley Company, and the more modern version that WE enjoyed was introduced at the 100th anniversary in 1960. Did you know that this 1960 version had Art Linkletter's picture on the $100,000 bill?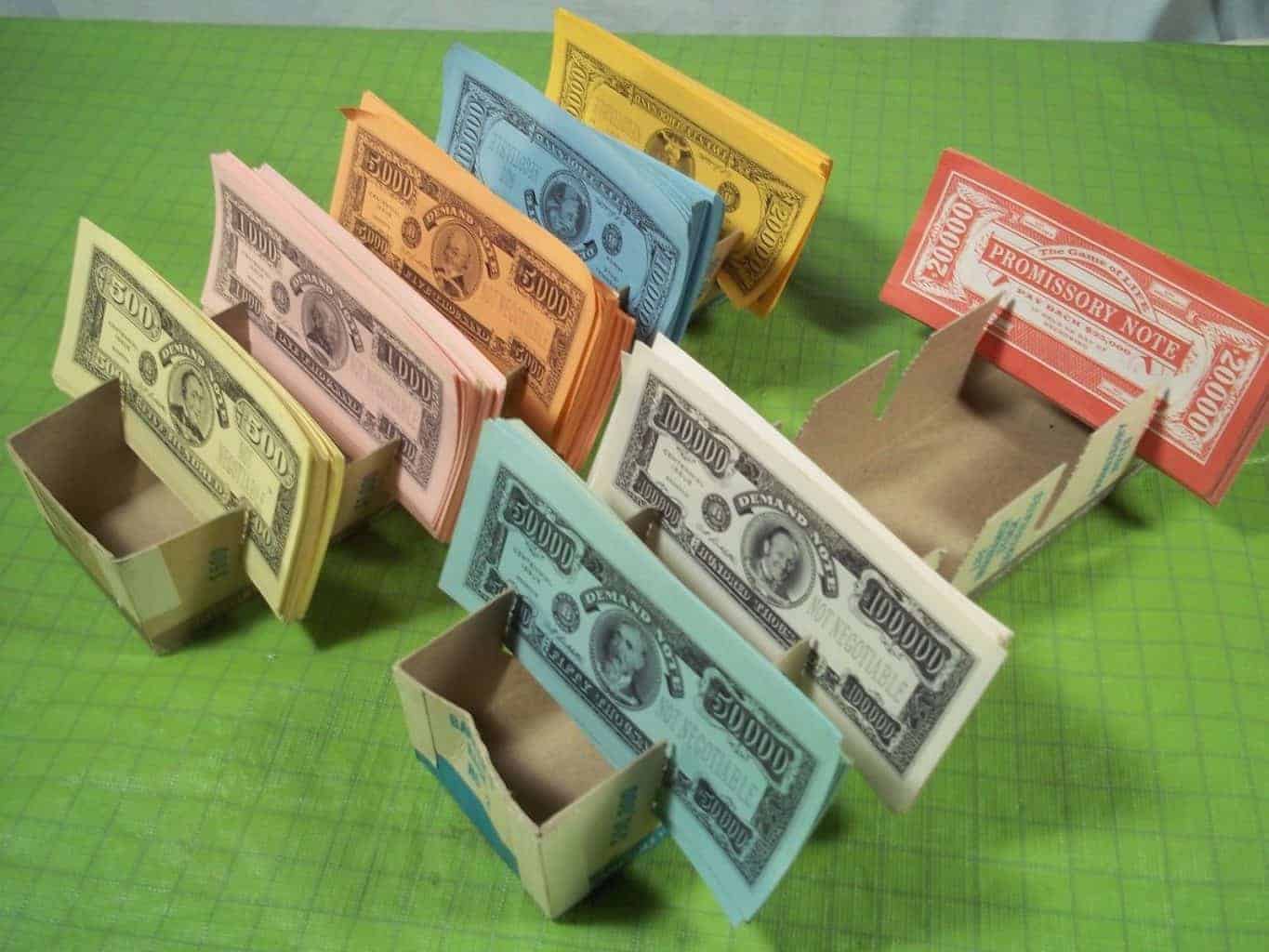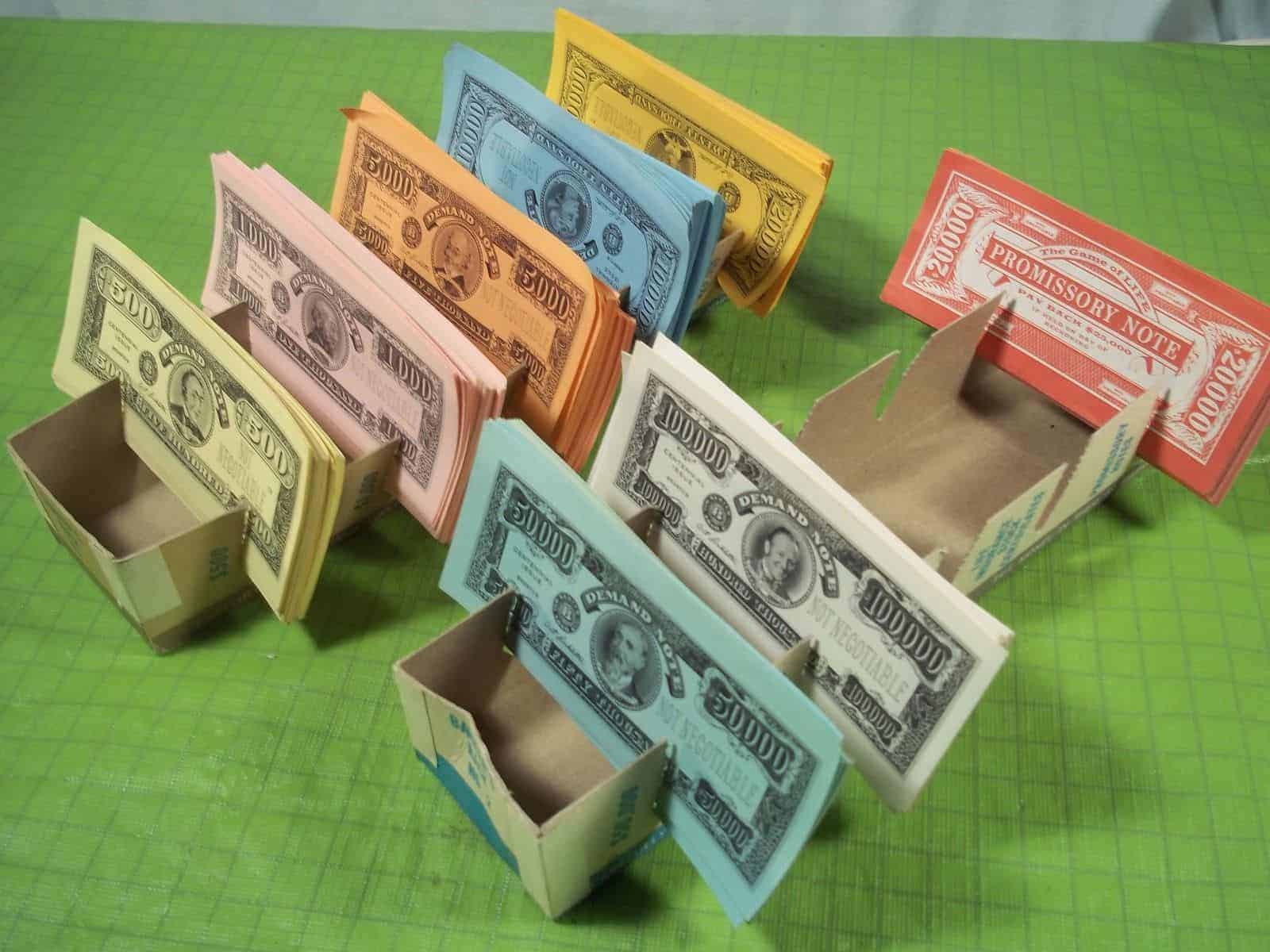 This game simulates a person's travels through his or her life, from college to retirement, with jobs, marriage and possible children along the way. There are many versions now available with differing endings. Bring a little LIFE to the party!
6+
Slide, collide and score to win the Sorry! Game. Draw cards to see how far to move one of the pawns on the board. Land on a Slide and zip to the end, and bump the opponents' pawns – or your own!
Jump over pawns and hide in the Safety zone where opponents can't go. Keep on moving and bumping until all three of their pawns have moved from Start to Home. But watch out, because if the pawn gets bumped, Sorry! It's all the way back to Start!
7+
Battleship is a favorite board game of combat that brings together competition, strategy, and excitement!
In head-to-head battle, players search for the enemy's fleet and destroy them one by one.
Battleship is a game of strategy, memory, and patience!
8+
It might seem hard to find family games that are fun and challenging for both kids and adults, but Rummikub fills the bill on all counts. The rules are simple, the game is varied, and the fun is free for everyone!
The object is similar to rummy card games, combining your tiles in runs (consecutive numbers in the same color) or sets (groups of the same number). The game rolls along at a fast clip, with wild-card joker tiles adding a bit of luck to the strategy needed to win.
Get this game out the next time the power goes off and show the kids some old-fashioned fun.
8+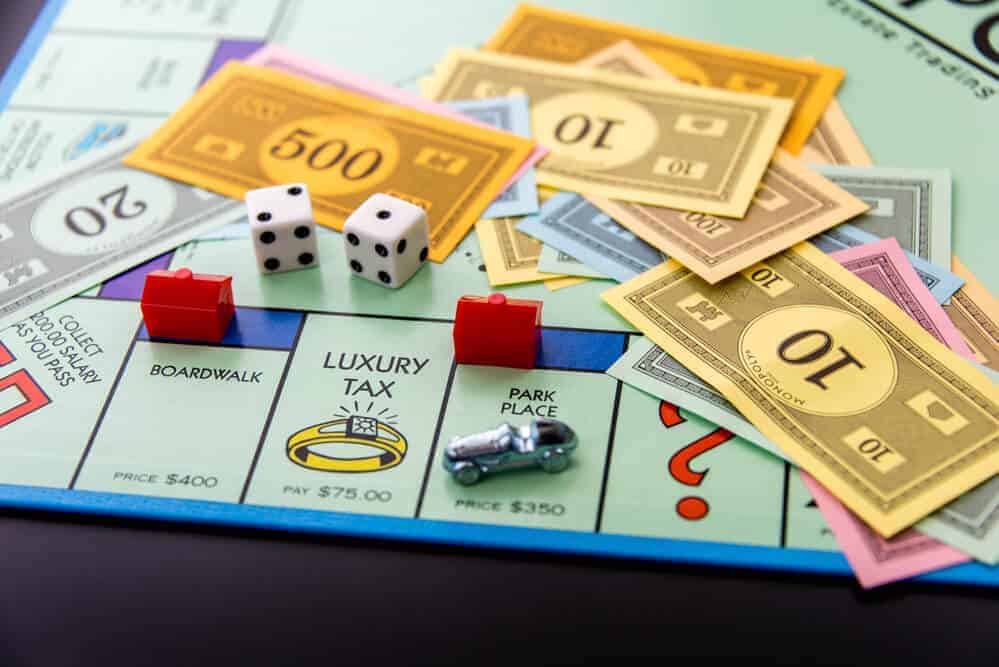 It's the fast-dealing property trading game where players buy, sell, dream and scheme their way to riches. This game requires no explanation. If you haven't played Monopoly, well, we might have questions, like, "Where have you been?".
8+
Turn the time machine back to 1986 with this Retro Series Clue game!
Clue has intrigued generations of game-playing families. Did Colonel Mustard do it in the Lounge with the Revolver? Maybe it was Miss Peacock in the Kitchen with a Rope? Each game provides a fascinating new mystery of foul play to test your ability as a sleuth.
Put your sleuthing hat on and take it back to the '80s with Clue!
8+
RISK is a strategy board game of diplomacy, conflict, and conquest. It is played on a board depicting a political map of the earth, divided into forty-two territories, grouped into six continents. Players control armies of playing pieces and attempt to capture territories from other players. A miss-step and you're wiped out. Make the "right moves" and you'll conquer the world
The goal of the game is to occupy every territory on the board and in doing so, eliminate the other players
I never was very good at this game, but my husband loved it! I like to play games that don't take quite this level of concentration, but older Grandkids might love to challenge Grandpa to a game of RISK. Good Luck!
Be ruthless. Play to win. Show those Grandkids your stuff! (Does that make me a Bad Gramma?)
8+
Invented thousands of years ago, Mancala is one of the world's favorite games of counting and strategy.
Players take turns scooping up the special stones and counting them out one at a time into the pockets on the board. When they drop a stone into an empty pocket on their side of the board, they capture all the stones in the opposite pocket.
It sounds like a simple marble game, but it requires plenty of brain work and reinforces STEM skills like counting and strategic planning. The player who collects the most stones wins.
8+
Two armies clash. Who will be victorious?
For over 50 years, Stratego has thrilled strategy game fans by inspiring them to challenge an opponent and attempt to lead their army to victory. Two players command Napoleonic armies and devise plans to deploy troops, using strategic attacks and clever deception to break through the opponent's line and capture the flag!
This game, too, is for the older Grandkids who like a challenge. It is a thinking game and takes time and patience to play. Do you have what it takes?
8+
Dial the time machine back to 1949 with this Retro Series Scrabble game! For more than 65 years, Scrabble has been America's favorite word game,
Players use letter tiles to make words. This can get complicated, requiring serious players to resort to special Scrabble dictionaries that determine the actual validity of words used by other players.
Scrabble is valuable for problem-solving, learning new words, unscrambling letters to make words, and improves reading skills in the process.
8+
An Exciting Game Of Skill And Chance
Yahtzee has been one of the most popular dice games in the United States since its introduction in the 1950s.
Today, over 50 million games are sold each year.
The game was invented by an anonymous Canadian couple, who called it 'The Yacht Game' because they played it on their yacht with their friends. The best 'hand' in a game of Yahtzee is a five of a kind. The game is played with five dice, and if you get five dice all with the same number, then you've scored a 'Yahtzee'.
The name of the game is also the name of the best hand. The odds of rolling a Yahtzee on your first roll are 1295 to 1, so you won't see that happen too often–at least not on a single roll.
8+
Parcheesi is typically played with two dice, four pieces per player and a board with a track around the outside, four corner spaces and four home paths leading to a central end space.
The most popular Parcheesi boards in America have 68 spaces around the edge of the board, 12 of which are darkened safe spaces. Each corner of the board contains one player's nest or starting area.
Moving all four pieces to the home position wins the game.
10+
Challenge your Grandchildren to the classic word association game, Password!
Grab one of the Password cards. Get your teammate to guess the word by giving a one-word clue. If you can't, the secret word is passed to the next team. The first team to guess the Password gets the points. Pick a new secret word and the fun begins again. The team at the end with the most points wins!
6+
(butt I'll bet a 4-year-old would love it)
Had to include this one. You know how many times a day a four-year-old boy says Poopyhead? This has to be the perfect game for him!
There are few things as funny as a good poop joke, especially when that poop is sitting on your Grandma or Grandpa's head! Poopyhead is a slapstick card game that will have everyone rolling with laughter as they try to avoid being the "poopyhead" with every turn.
If you are having a bad day, need a little or a lot of laughs, or just want to have a ton of fun, the minute you play Poopyhead, you'll be laughing your… errr… backside off!
Your turn.
What are your favorite board games to play with your Grandkids? Leave me a comment, please. I'm always looking for new ways to entertain my own Grands and would love to hear your suggestions!
Keep Passing Down the Love,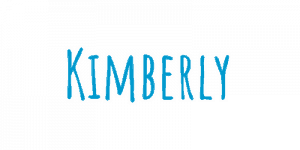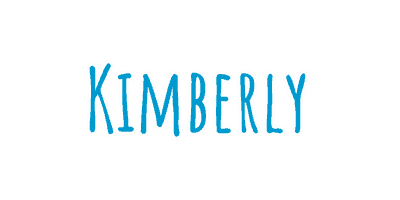 You might also enjoy: