Storytelling is a fun, entertaining way to share your past while strengthening your connection. Here are some of the ways children can benefit from hearing family stories.
The Benefits of Learning Family Stories
It's time to tell some family stories.
Have a seat, pull up a chair, or snuggle under the covers.
A good story can draw you in, pull at your emotions, make you laugh, cry or contemplate the universe.
There may be a lesson learned or an imagination ignited.
Storytelling is a fun, entertaining way to share your past while strengthening your connection.
Children can benefit from hearing family stories in many ways.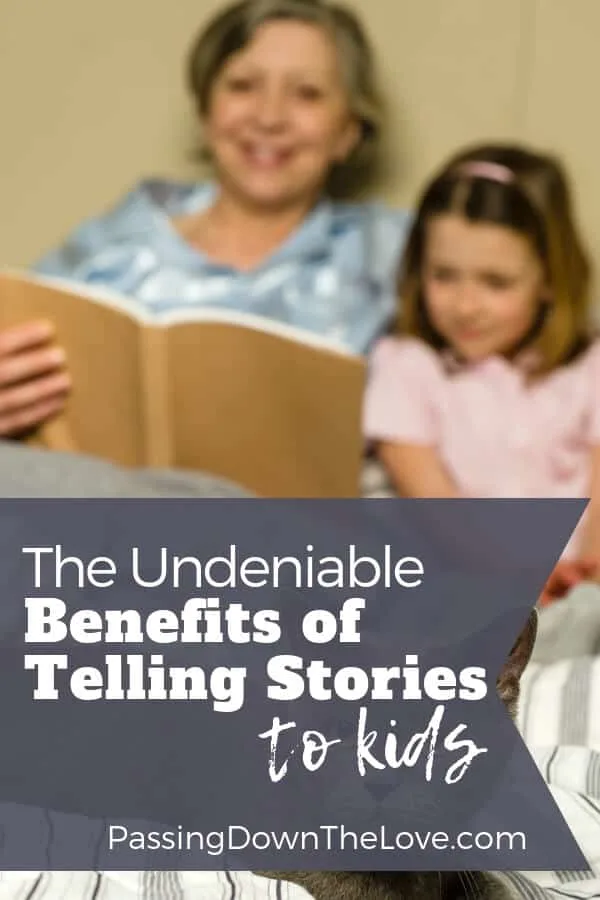 As an Amazon Associate and a participant in other affiliate programs, Passing Down the Love earns a small commission from qualifying purchases at no additional cost to you. See full disclosure here.
Confidence.
Achievement, success, overcoming adversity, courage, and strength are some of the characteristics portrayed in family stories.
Children learn ways others have approached challenges and succeeded in life.
This knowledge encourages the belief that they, too, can face problems and overcome.
Confidence is born of that belief.
If this person in the story can be successful, possibilities exist for all of us.
Understanding.
Hearing tales of life before TV, indoor plumbing, or cell phones allows children to see today's conveniences in a different way.
A better understanding of the conditions that past generations experienced develops as a result.
Grandma didn't grow up with technology, or maybe even electricity.
That could be the reason it is more difficult for her to learn to use a computer or smartphone today.
Appreciation.
Telling children the family stories that have special meaning to you should start at a young age.
Repetition will increase the likelihood the stories are passed on to their own children.
This encourages an appreciation of the valuable contributions made by their family members.
They will remember that they had an awesome Aunt J, that Grandpa was in the Navy, or that the love of two people resulted in their large beautiful family.
Development of Skills.
Learning life skills can be encouraged through storytelling.
Older children can benefit from hearing about how you earned money as a young person, saving enough to buy your first bicycle.
Tell them the story about your Dad teaching you to drive, how it felt, and what happened the first time you drove alone.
Talk about the bully in your school and what you did to defend your friend.
These types of stories from your own past can be shared in a non-threatening way if told well before those situations become active issues for your child.
You can read more about the benefits of storytelling at Teachstarter.com.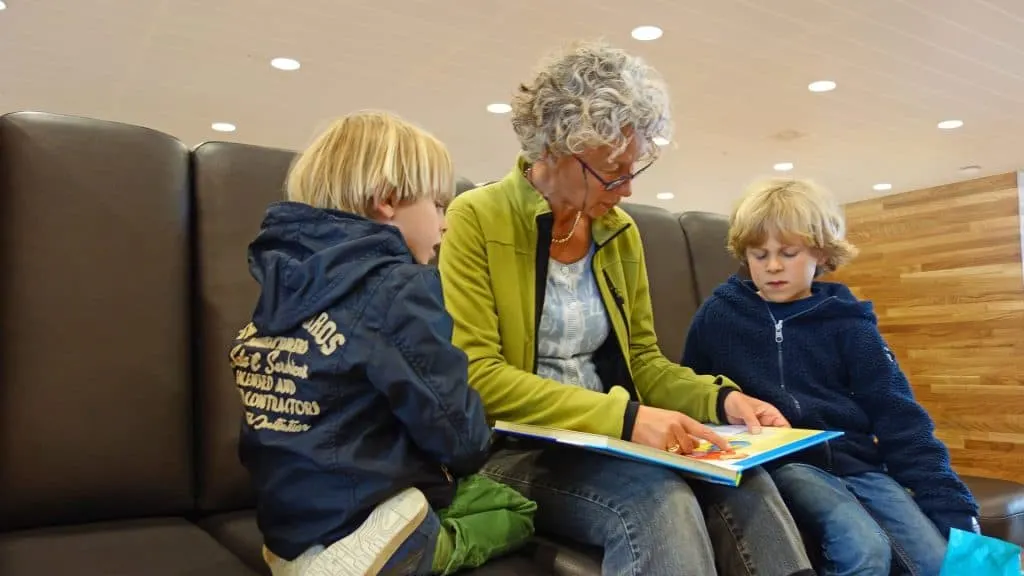 Coping with disappointment.
Everyone experiences disappointment in their lifetime.
Not making the ball team, a friend letting you down, a vacation canceled, or getting a baby sister instead of a baby brother.
These can all be reasons for sadness.
By telling stories to your children when they are young, you are showing them life continues in spite of setbacks and disappointment.
They learn how to move forward, helping them cope when disappointments come their way.
Share a story about making a new friend when you moved to a new school, or about the excitement of being on the swim team when at first you really wanted to play ball.
Help them to develop coping skills through sharing your family stories.
Being together.
Spending time together is probably one of the greatest benefits of storytelling.
Your children learn the stories of your family and your past.
Emotional connections are formed when an effort is made to connect.
The stories about the family told in an entertaining way create a foundation for close bonds and loving relationships.
And…
In addition to the benefits provided to encourage your family connection, there are other reasons for family storytelling in general.
Learning becomes easier, a love of stories grows which encourages reading, and children develop a curiosity about the world in general.
Listening ability and memory improve, attention spans increase, and creative thinking expands through these experiences.
Get Started
Make family storytelling a natural, regular part of your family interaction. Here are some ideas to help you get started.
Tell Stories
Tell stories about your family members – talk about Uncle M or Sister S and their escapades.
Play Games
Games like Storymatic or Rememory are fun and can help trigger memories to share.
Share Photos & Experiences
Bring out family pictures or photo albums and share the stories behind the image.
Think back to your childhood and share experiences and memories of growing up.
Tell stories about your family pets, your first dog, or the snake that scared your mom.
Visit the Library
Check out story time at your local library. Attend the programs your children would enjoy.
Visit Family Members
Occasionally make a special trip to see an older family member specifically to hear their stories.
My Family's Journey
I promised to include you in the process as my family finds ways to share our stories.
My parents are in their 80's and I've recently started to make a real effort to connect with them and hear about their lives.
Fortunately, we live close by, so I'm able to make a weekly visit to talk to them.
So far we have looked through family pictures and talked about genealogy discoveries that Dad has made during his investigations.
I prepared questions and we recorded a video interview about their lives, families, and experiences.
We have talked about the stories of possessions and their relevance to our family history. In the few weeks since starting this project, I have learned a tremendous amount about my parents, their lives, and the history of me and my family.
Now:
Hearing and repeating family stories is a way to share your history.
Take the opportunity to hear stories from others and to tell your own stories, too.
It doesn't matter if you are the oldest, the middle, or the youngest generation, someone needs to hear your story.
Share the stories you know, ask about the stories you haven't yet heard.
Feel free to share your comments below. And remember to:
Keep Passing Down the Love,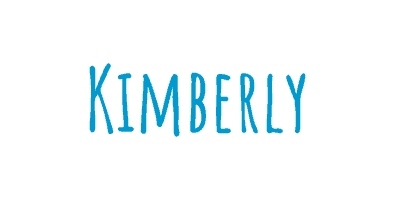 You may also like these: