Know the Story of Family Keepsakes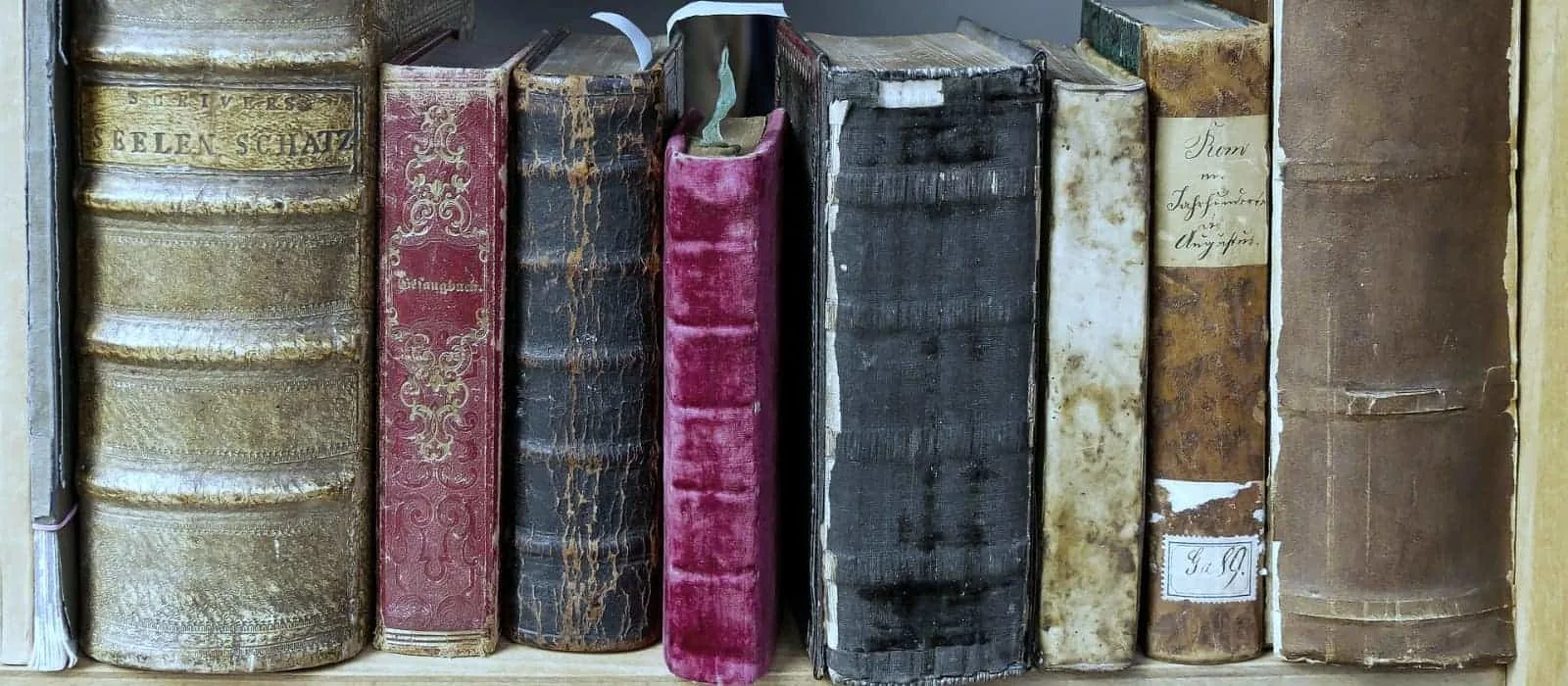 Ask About the Story of Family Objects, Heirlooms and Keepsakes.
The older folks usually enjoy talking about the past.
They are happy to share the story of family objects.
Stories of family objects, heirlooms, and keepsakes bring back memories of the past and can give you insight into the person, the things that shaped them, and in turn, shaped you.
We all have items that are sentimental to us for one reason or another.
These things could be photographs, books, recipes, mementos or souvenirs, a grandmother's wedding dress or hand-made quilt, or a great-grandfather's pocket watch.
No matter how expensive an item was at the time it was new, or the value it has now, these objects can bring back memories of occasions or events.
They can give clues to the personality of the owner, or reflect the customs and culture of the era.
They represent past activities, feelings, history, and concrete information about the family.
As an Amazon Associate and a participant in other affiliate programs, Passing Down the Love earns a small commission from qualifying purchases at no additional cost to you. See the full disclosure here.
When you're asking questions, it may help to record the answers.
I used a little recorder like this to record my parent's stories.
It's so great to have the information in their voice, telling about the significance of their things.
Preserving Family Objects
and Keepsakes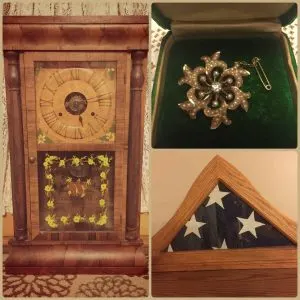 Family heirlooms are actual tangible objects which will deteriorate over time.
Give careful attention to storing, moving, or attempting to refurbish or restore these valuable treasures of the past.
Researching the recommendations of professionals and adhering to their advice is using good judgment.
You don't want your keepsake to end up in the recycle bin because of neglect or improper handling.
The University of Kentucky wrote a fantastic article addressing the processes for preserving different types of materials.
The article: "Caring for your Textile Heirlooms" addresses the types of damage: humidity, high temperatures, abrasions, insects, rodents, and such.
Examples of cleaning, types of repairs that can be made, proper storage techniques, and other important information can be found in this article.
Family objects and their stories deserve proper care and depend on the next person in line to give them legs to travel on in time.
Examples of Family Objects
This little pitcher belonged to my Great-grandmother.
It was passed down from my Grandad, my mom, and now to me.
I know this because the notes inside are in their own handwriting, telling me so.
Having this little pitcher is not as special, though, as knowing that my Grandad (Pop) was thinking of me when he wrote this note.
It's probably time for me to write my own note designating the next one to continue caring for this special family memento. It's sentimental when you know the story of things in your family.
Where did they get that old clock on the mantle?
Why are you so attached to that silly plate?
The clock belonged to Dad's grandmother, or the plate was used in the restaurant my grandparents owned.
You may never know if you don't ask.
Takeaways
Spending time together strengthens family connections Let the older generations in your family tell you stories about their "things". Both of you will enjoy the time spent together. You may even discover a desire to know more about your family and its past.
Knowing about the history of family objects creates a desire to preserve them for the generations following in your footsteps.
Research proper methods of preservation for those important family objects to ensure they are still around for years to come.
Pass along the information you learn from the older family to the younger members. Give them an opportunity to appreciate their past. Value this family time, ask questions, and listen to the stories. Discover those special "things" that carry important memories and are considered treasures to your family.
Knowing the history and stories of family objects creates a link to the past and a bridge to the future. When family members are no longer able or available to share, stories and information are lost unless someone cares enough to learn the stories.
What can you do to make this happen in your family? Family objects can come alive when you know the story!
Keep Passing Down the Love,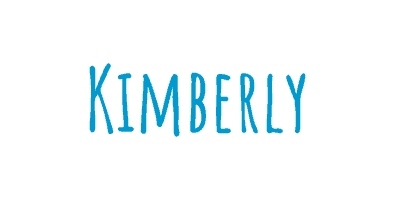 You may also like these: