Grandparents, are you passing down the love of nature and the outdoors to your Grandchildren? If not, maybe its time to start. Explore these things to do outside with kids that add up to loads of outdoor fun for kids.
Outdoor Activities for Kids
Grandparents, are you passing down the love of nature and the outdoors to your Grandchildren? If not, maybe its time to start. And if you're already exploring nature with them, great!
Do you need some new suggestions? There are so many ways to explore, you should never run out of ideas, but just in case, here are some excursions you may not have considered.
But first, do you know why being outdoors with nature is such a big deal?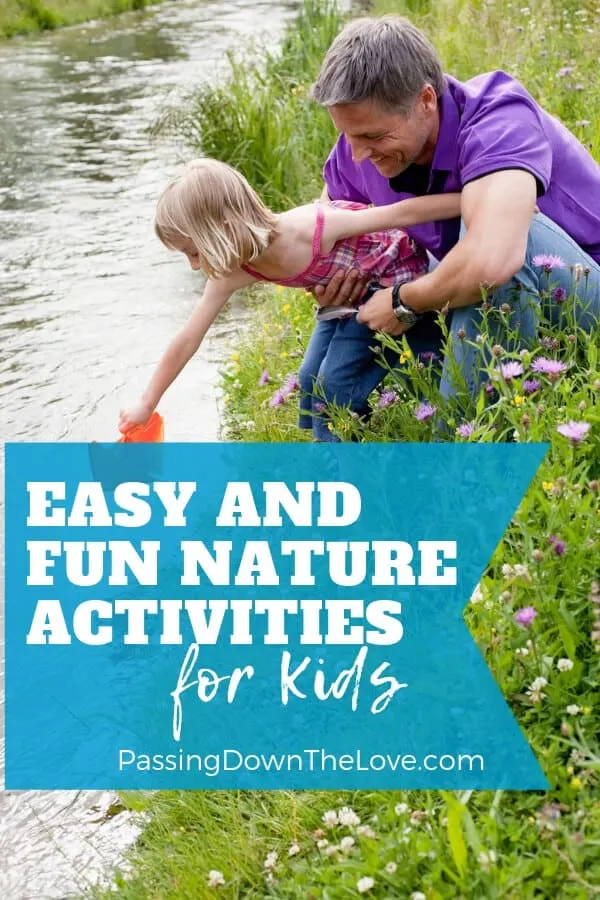 As an Amazon Associate and a participant in other affiliate programs, Passing Down the Love earns a small commission from qualifying purchases at no additional cost to you. See full disclosure here.
Benefits of being outdoors
Technology has made its way into every aspect of our lives. Children see less and less of nature and the outdoors and more and more of touchscreens and televisions. While there are definitely benefits to technology, the amount of time spent outdoors has suffered.
Passing down the love of nature with outdoor activities for kids is key to exciting their imagination, and provides a host of other benefits.
For example:
Being outdoors offers opportunities for exercise which can lead to better sleep.
Breathing clean air and exposure to Vitamin D are important for better health.
Getting a boost in concentration and mood results from sunshine and movement.
Leaving the hustle, bustle, and noise of everyday life is refreshing.
Load up on happiness and an appreciation of the beauty in the world.
So get outside with your Grandkids and enjoy some of these fun outdoor activities for kids!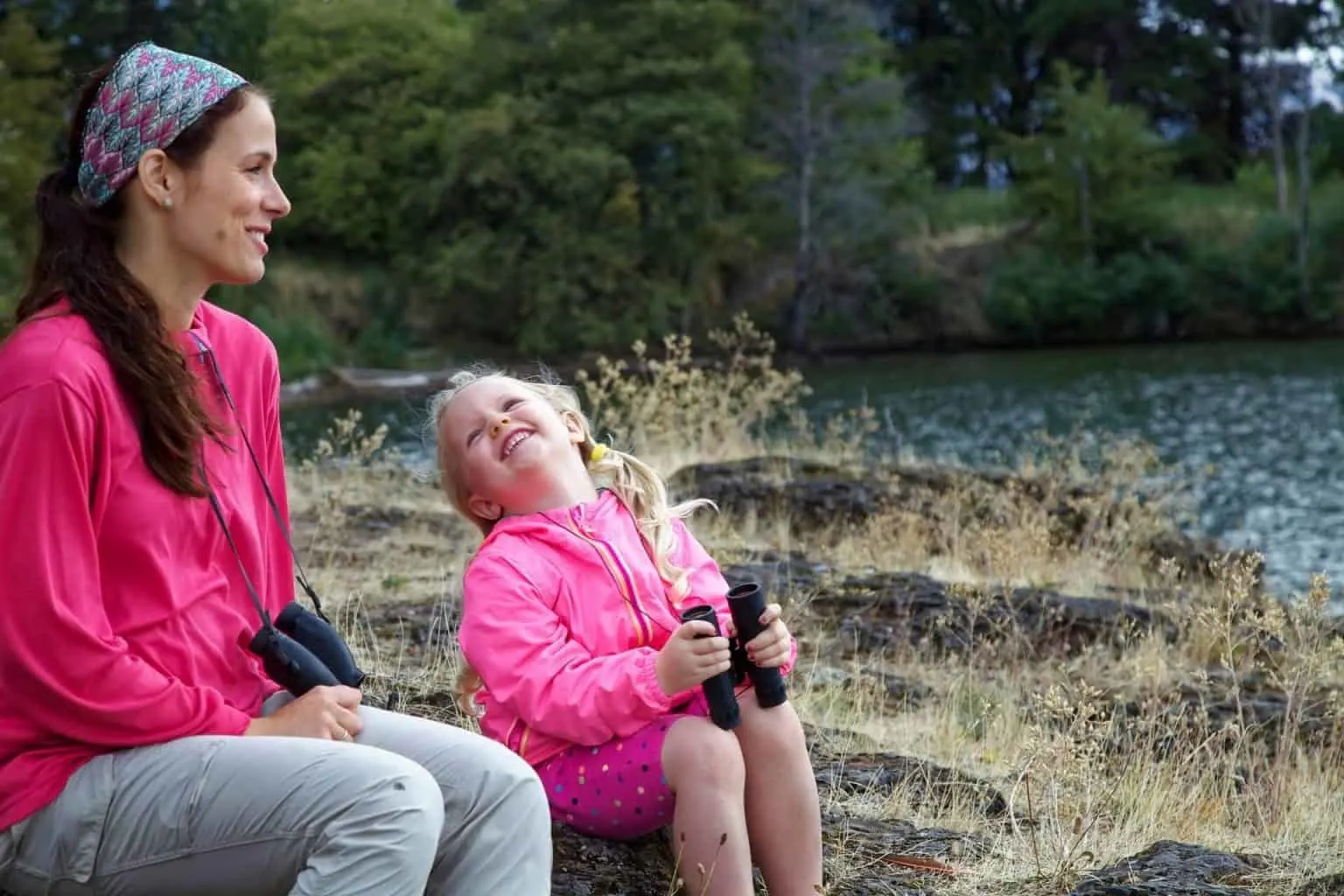 Things to do
If you're at home, you can find some fun things to do in your own backyard right here: Fun Things to do Outside with Kids at Home
Nature Walk
The Journal of Science and Medicine in Sports cites a study that showed increasing daily physical activity and decreasing sedentary time could improve academic performance.
Go outdoors, enjoy a walk, discuss things you're seeing with your Grandchildren.
You could actually be helping them become successful learners and do better in school.
Birds
Watch birds through binoculars, build a feeder or birdhouse, or just sit on the porch and listen.
Try to guess which bird is singing that song.
Explain male and female colors. In the spring, leave some scraps of material or yarn for the birds to find and use in making their nests.
In the winter, drive through areas where there are trees to see the nests they have built.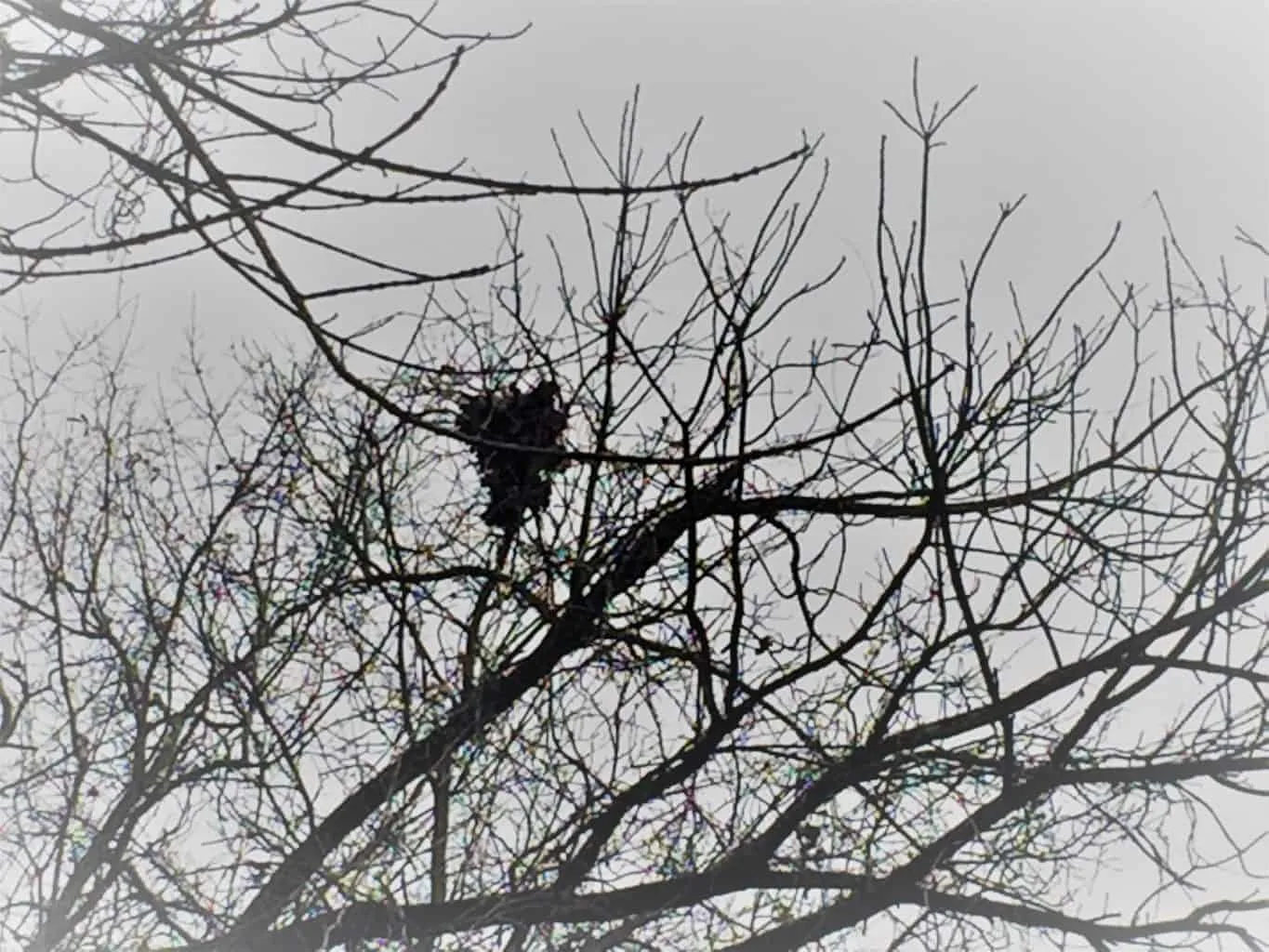 In the article about Fun Things To Do With Kids in St. Louis, MO, I told you about Forest Park.
Here is something else to add to the list of nature opportunities in St. Louis at Forest Park.
Note: If you aren't in the St. Louis area, check the website of your state's Audubon Society for information about similar programs in your area.
Forest Park Forever and the St. Louis Audubon Society host Bird Walks for Beginners and classes in Birding Basics.
The classes and walking tours are free and open to the public. The walks at Forest Park are on the first Saturday of each month.
The Audubon Society also holds a Bird Walk at Creve Couer Park on the third Saturday of each month.
The World Bird Sanctuary in Valley Park houses bald eagles, red-tailed hawk, falcons, owls, pelicans, parrots, and cranes.
During the summer you can also see a laughing kookaburra, turkey vultures, and black vultures.
The Sanctuary offers guided tours, free seasonal shows every weekend during the summer, bird banding demonstrations, hiking and other outdoor fun for kids. Visit their website for more information.
Fishing
Are you a fisherman? Fishing is such a great bonding experience.
My husband's childhood memories include time spent with his Dad on a little fishing boat. They would head out on the lake early in the morning and spend time together, just the two of them.
His Dad, now a Great-grandpa, still loves to take his kids, Grandkids, and Great-grandkids on fishing trips.
They all have special memories, a close connection, and a love of nature because of his willingness to share his time with them.
Check here for more water/lake activity ideas at Lake of the Ozarks, MO.
Share a love of nature with your Grandkids. Have you thought of doing this with them?
Explore a creek or river
Exploring a river, looking for water critters, catching tadpoles, finding special rocks or even arrowheads was a favorite pastime I shared with my Dad.
Kids require little direction when it comes to this kind of fun. Give them a river, some water shoes and set them free.
Picnic
Pack a picnic lunch and head outdoors.
A picnic table at a park, a blanket on the grass, or sitting on the tailgate of the truck all make for a fun way to share a meal.
It doesn't matter where you go, as long as you go together, spend time visiting and enjoying each other's company.
Pass Down the Love of Nature
Go ahead, try some of these fun outdoor activities for kids together.
Not only will you nurture the love of nature in your grandchildren, but you will also strengthen your relationship with them through quality time spent together.
Let nature be a foundation for wonderful memories that will be cherished and remembered long after you're gone.
Keep Passing Down the Love,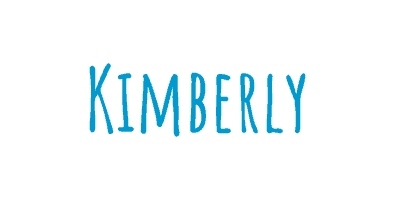 Other posts you might like: