Inside: This Candy Corn PayDay mix has everything you need for a mix that tastes like a PayDay Candy Bar. And everything you need isn't very much… Whoever thought of this is a genius!
PayDay is one of the best candy bars.
You won't argue with me, will you?
I guess I should say it's MY favorite candy bar.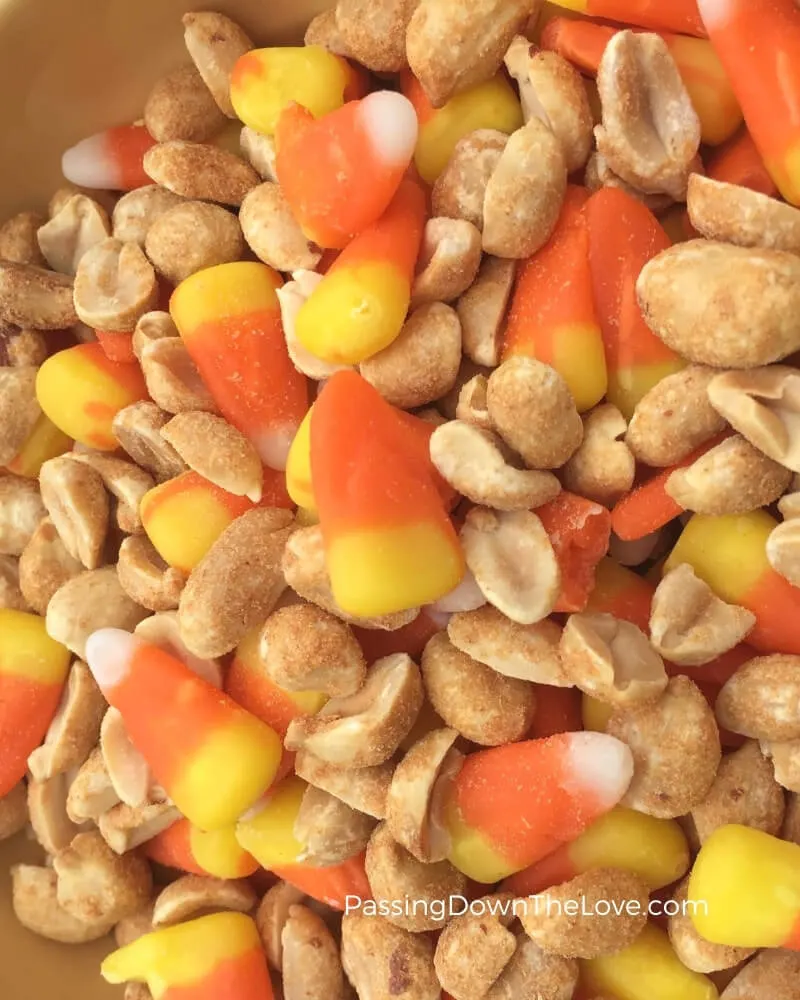 As an Amazon Associate and a participant in other affiliate programs, Passing Down the Love earns a small commission from qualifying purchases at no additional cost to you. See full disclosure here.
Do you like PayDay Candy Bars as much as I do?
That has to be one of my favorites of all time!
Just the right amount of salty and sweet, it satisfies even the strongest sweet tooth.
Imagine if you could make a version of this candy bar right at home.
Simple. Easy. Only TWO ingredients!
No, I'm not crazy…
Candy Corn PayDay Mix Recipe
Here is a simple (and I mean simple!) candy corn PayDay recipe for you to enjoy whenever, wherever, and as often as you like.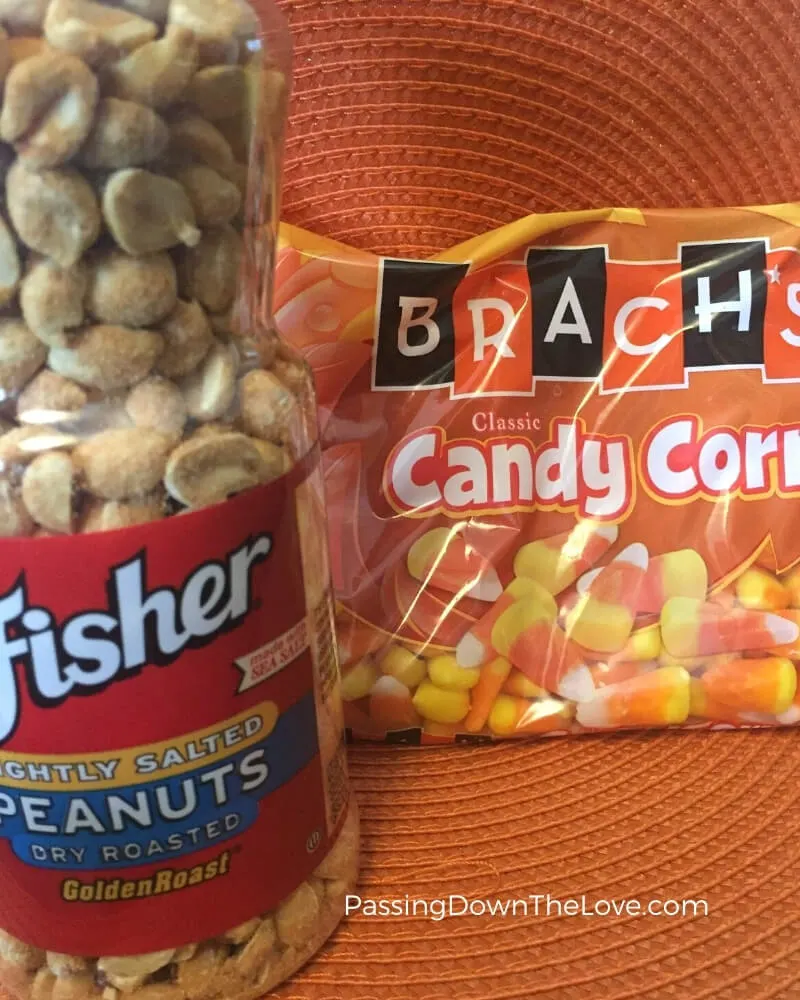 Yield: Just enough
Tastes Like a PayDay Candy Mix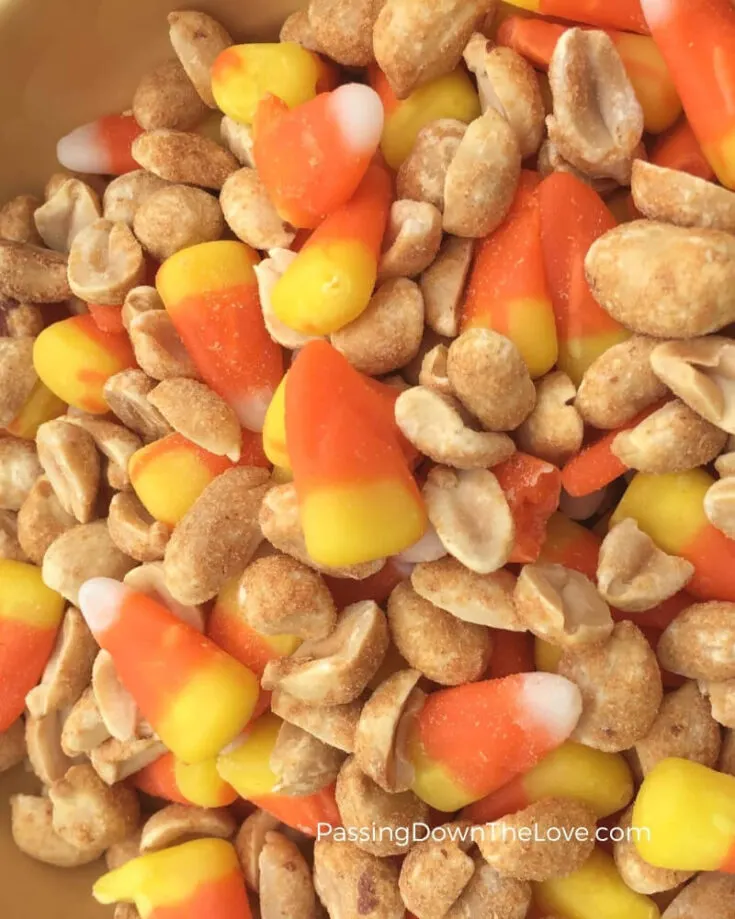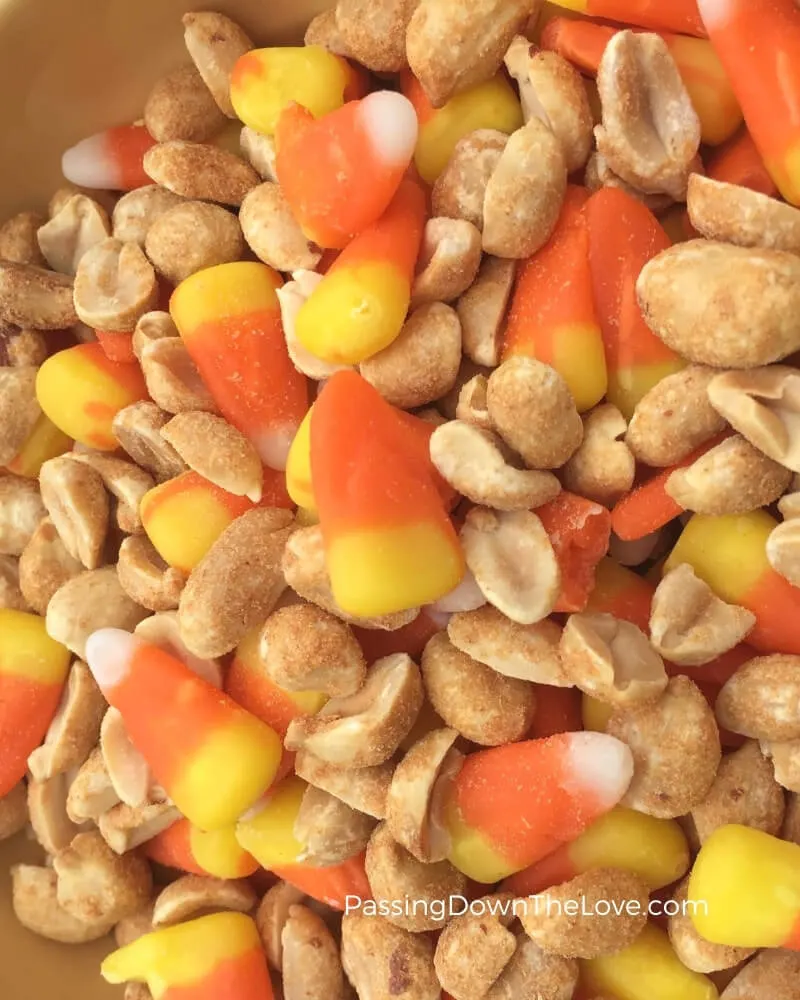 This trail mix has every little thing you need for a mix that tastes a lot like a PayDay Candy Bar.
Ingredients
1 Jar Salted Peanuts
1 Bag Candy Corn
Instructions
Mix the two ingredients and enjoy.
Keeping it simple.
Haha, yep, that's it. Bet you thought there'd be more...
Notes
Store in an airtight container.
It probably won't last long enough to worry about how long it will keep...
Related:
The Ultimate Halloween Trail Mix
Did You Make This Candy Corn PayDay Mix?
Snap a pic and hashtag it #PassingDownTheLove — I'd love to see your creation on Facebook, Instagram or Twitter.
Remember to enjoy this recipe and
Keep Passing Down the Love,