If you've been a St. Louisan for any length of time, you've surely heard of Ted Drewes Frozen Custard. And if you're visiting St. Louis, you should really consider stopping in at Ted Drewes.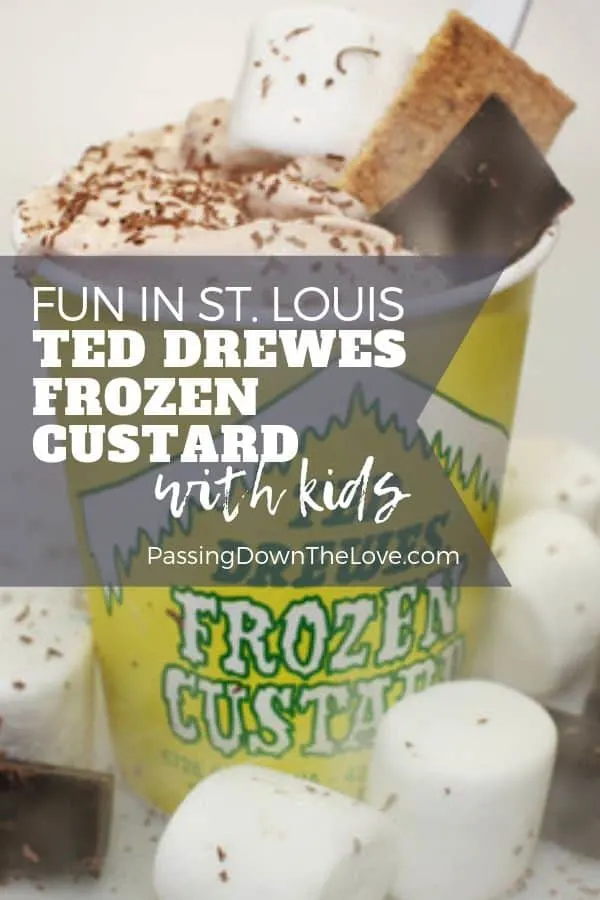 As an Amazon Associate and a participant in other affiliate programs, Passing Down the Love earns a small commission from qualifying purchases at no additional cost to you. See full disclosure here.
Ted Drewes Frozen Custard – St. Louis, MO
Ted Drewes is a St. Louis tradition. Anytime you're downtown for a Cardinal game at Busch Stadium, a visit to the St. Louis Zoo, the Gateway Arch or the Muny, a trip to Ted Drewes Frozen Custard should be on your schedule!

How it began:
Ted Drewes has been selling frozen custard for over 80 years. Ted Sr. started his first frozen custard stand in Florida in 1929. The first St. Louis store opened on Natural Bridge in 1930, then on South Grand in 1931. In 1941 the family opened the Chippewa location. Today the S. Grand & Chippewa stores remain. His attention to quality has set the standard for frozen custard in St. Louis. In 1985 Ted Drewes, Jr. expanded the Chippewa location from 5 serving windows to 12.
The attention to quality at Ted Drewes has set the standard for frozen custard in St. Louis. Their motto, "Our Business is Service", has carried them through to a thriving, successful, amazing enterprise that it is today. Have a look at this news story. Ted Drewes Frozen Custard was voted the best ice cream in the world. Really.
Along with the delicious hot fudge sundae, Ted's "concrete" has been the most popular treat at the custard stands. The concrete, which was created in 1959, is a malt or shake so thick that it is served upside down.
A variety of Ted Drewes flavors:
For chocolate lovers like me, the pick has to be the Crater Copernicus which is Devil's food cake (chocolate, yes?) topped with custard, hot fudge (more chocolate – yum!) and whipped cream. A delicious, delightful tasty treat!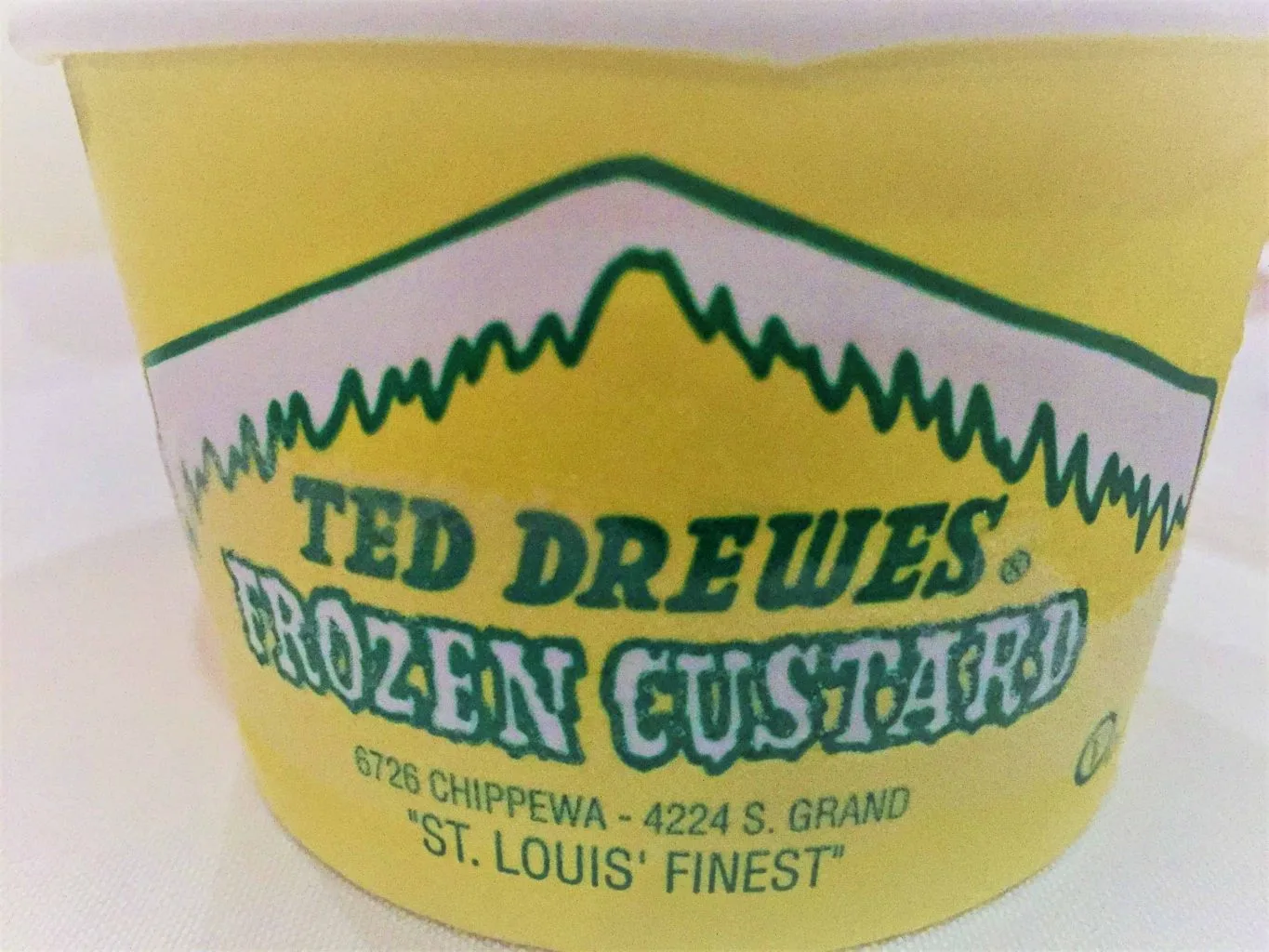 Here are some other favorites:
Cardinal Sin
A concrete or sundae with tart cherries and hot fudge.
Christy
Iced brownie topped with custard, caramel, and hot fudge.
Caramel Apple Sundae
Apple pie topped with custard, caramel, and almonds.
Terramizzou
A concrete or sundae which combines Ted's secret blend of chocolate and pistachio nuts.
Southern Delight
A concrete or sundae with praline pecans and butterscotch.
Brennan Blend
Abaco Mocha and Hazelnuts blended together then topped with caramel.
Orange Slushy
A real blend of frozen orange drink shaved fresh for each order. Light, sweet, and refreshing.
Twisted Caramel
A concrete or sundae with salted caramel and crumbled pretzels.
Fox Treat
A concrete or sundae with hot fudge, raspberries and macadamia nuts.
Banana Split
Three scoops of frozen custard topped with hot fudge, strawberries, pineapple, whipped cream, and pecans.
Dottie
A concrete or sundae with mint, chocolate and macadamia nuts.
Strawberry Shortcake
Shortcake topped with custard, strawberries and whipped cream.
Whew! If you can't find something on this list that speaks to you, I don't understand. But if none of these suit your taste, there are many more combinations on the menu, or pick your own toppings!
This a such a special place, a St. Louis tradition and a chance to enjoy some of the world's best custard.
Ted, Jr. is very proud of his family business and is known in St. Louis to say, "It really is good, guys… and gals!
So grab your kids, grandkids, buddy, significant other or a stranger on the street and head to Ted Drewes. This is an extra sweet way to start a family tradition and Pass Down the Love.
What is your favorite thing to do with kids in YOUR area?
Keep Passing Down the Love,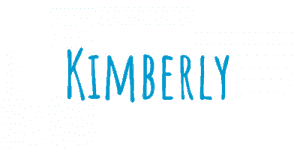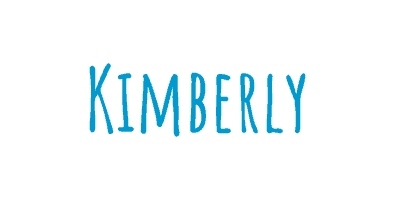 You know, Sharing is Caring. If you like this post, please share with your friends on Facebook, Pinterest or Twitter. Thanks for your support!
You might also like to visit these:
Fun Things to do with Kids in St. Louis, MO