Are you a cat lover? Do you have children, grandchildren or a dog? If so, here are some products that may be of interest to you. These three easy-to-use gadgets will make your home safer for kids & kitty cats.
Three must-have products to make your home safer for kids & cats.
If you have a cat, you know these things:
Cats are soft and cuddly.
They purr when you pet them.
They can stay at home alone for a few days at a time as long as you remember to leave some food and water for them.
Cats don't have to be taken for walks. In fact, every cat I've ever had seemed to lose its ability to walk when wearing a collar and leash.
Cats can clean themselves. They don't require frequent grooming and baths.
Your black pants may have a special "fuzzy" texture, but lint rollers can cure that problem.
Petting a kitty is the best stress reliever after a long day.
There is even a "cat cafe" called Mauhaus in St. Louis where you can go to have a snack and pet a cat! (Thanks to my cat-lover niece, Risa, for telling us about this!)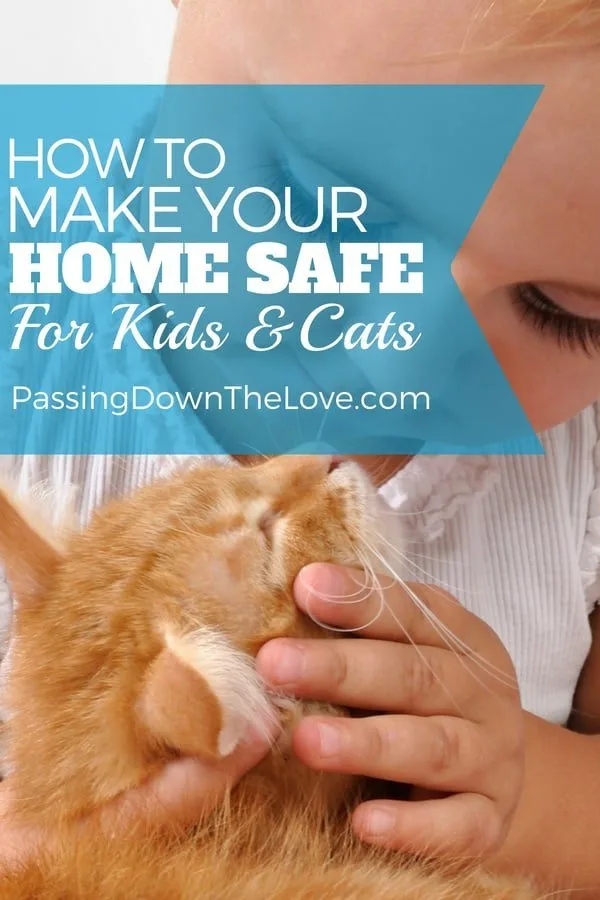 I love kitties. Can you tell?
But:
Cats can be loners and love to have a safe space to "get away from it all".
Cats come with a litterbox.
These last two bits of information come with challenges, don't they?
Here are the problems and solutions to make your home safer for kids and cats.
Challenge 1:
Every cat needs a safe place to escape from your dogs, your crawlers, and those curious toddlers.
They also need a place to use the litterbox in private.
(And to keep little hands away from their buried cat nuggets.)
The Answer:
So, I have found an answer to this problem.
It's this little strap that attaches to the door and the doorframe of any room and holds the door ajar far enough for the cat to pass through, but keeps it closed enough to prevent a baby or toddler from entering.
Sounds perfect, right? It's a Door Buddy.
A simple, inexpensive, and easy-to-install answer that will give your cat some peace and quiet and keep your little people from exploring the cat's toilet.
This gadget works great to keep dogs out of the litter box and cat food, too!
Related: Home Safety Tips: Make Your Home Safer for Grandchildren.
Disclaimer: Whatever products you choose to use in your home, always remember that safety aids are not a substitute for supervision, so always keep an eye on the little ones.
Cats need a place safe from dogs and babies. And you can give it to them with this one little device!
Challenge 2:
Leaving the door open for the kitty may present another problem: a hazard for baby and toddler fingers.
Pinched fingers hurt like crazy.
You don't want the little ones to get hurt and you certainly don't want to have to explain an injury to their parents!
This solution will make your home safer for kids.
The Answer:
You can protect babies and toddlers from a slamming door injury by adding these foam door stoppers.
In fact, they sell these two products together for this very reason.
The doorstopper prevents pinched fingers.
In addition, the door stoppers ensure the door will not be closed accidentally – by you, the baby, the dog, or the wind.
My husband says they are a lot like the toe separators I use for pedicures. And they are, just bigger and sturdier! (I don't think I could get these between my toes!)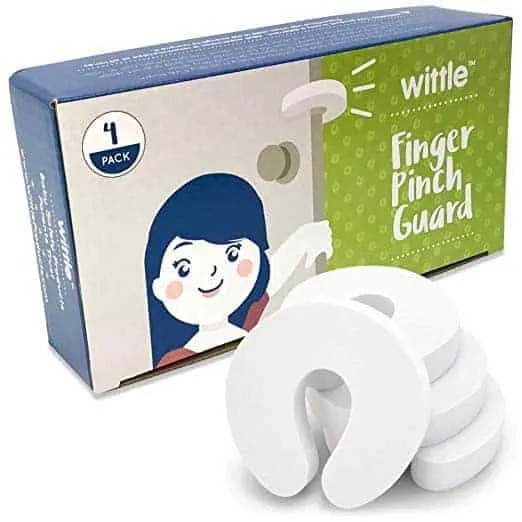 Having had at least one cat, sometimes two, for most of my many years, I wish I had known about these products sooner!
Challenge 3:
While I'm here talking about making your home safer for kids, let's talk about outlet covers. (This may or may not have anything to do with cats.)
All this time I've had the little plastic plugs to use inside the outlet.
These have to be removed every time the vacuum or crockpot is in use.
This can be an inconvenience and a good way to lose the cover.
You may even forget to put it back on the outlet. (Umm, I may have done this a time or two.)
The Answer:
These are self-closing outlet covers.
That means they close themselves! Simply slide the cover over to use the outlet.
Remove the cord, the outlet is covered again.
No need to worry about misplacing the plastic plugs!
This pack also comes with the previously mentioned plastic outlet covers that would still be great in seldom-used areas.
Finally.
These are some simple, inexpensive ways to make your home safer for kids and life more pleasant for cats!
If you're a Grandparent, you can find other tips for keeping your home safe for your Grandchildren here.
The Door Buddy, the doorstoppers, and the outlet cover all have great reviews on Amazon.
And I personally recommend them to you, too!
Give these products a try – Make your home safer for kids and more pleasant for the cats!
I received these products in exchange for my honest review. All opinions are my own. If a product doesn't meet my expectations and solve a problem, I will not post about it nor promote it. I only post about products that I genuinely like and find to be of exceptional quality. As an Amazon Associate and a participant in other affiliate programs, Passing Down the Love earns a small commission from qualifying purchases at no additional cost to you. See full disclosure here.
Keep Passing Down the Love,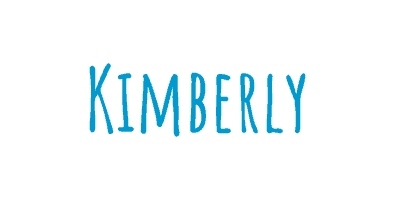 Other posts you might like: