The Magic House in St. Louis, Missouri is a children's museum designed to provide an environment where children can learn through playing and exploring. Find The Magic House Coupons and Information in this post.
The Magic House Coupons and Information…
Remember, during this time of COVID-19, rules and rates may be subject to change.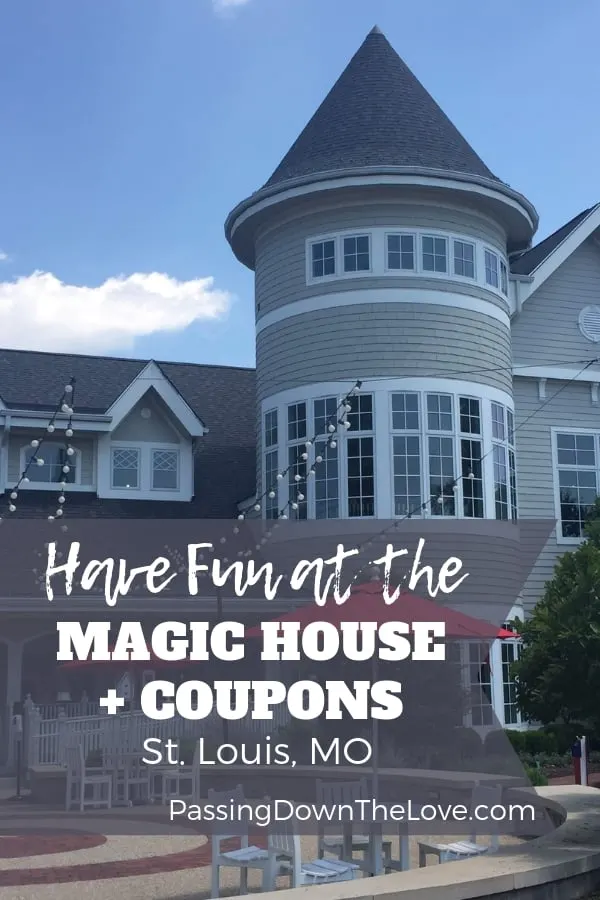 The Magic House in St. Louis, Missouri is a children's museum designed to provide an environment where children can learn through playing and exploring.
Unlike traditional museums, children's museums are specifically geared toward friendly, interactive, and creative learning experiences just for kids.
There are multiple ways to get The Magic House coupons.
But first, let me tell you a little about The Magic House.
The Magic House is located in St. Louis, Missouri at:
516 S. Kirkwood Rd.
St. Louis, MO 63122
The Magic House is one of the many reasons to visit St. Louis.
If you're looking for other reasons, see this article for more St. Louis Attractions that are kid-friendly.
(If you don't have time to read this right now, PIN it for later!)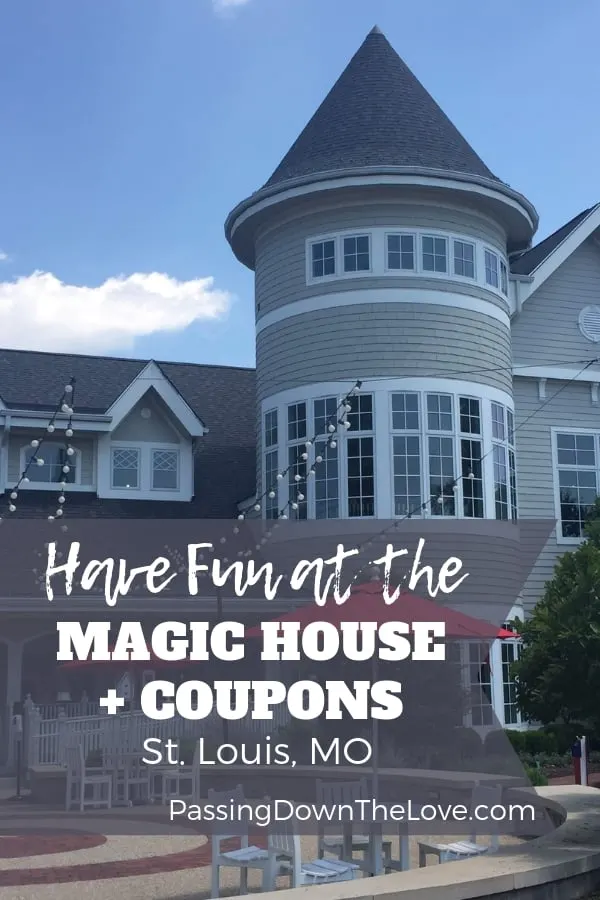 A Little History
The Magic House opened as a children's museum in 1979.
Since then, there have been a series of additions and renovations. It's changed a lot since I took my boys there back in the early 90's!
The museum is now spread over 55,000 square feet of hands-on fun, learning, experimentation, and creativity.
The Magic House has been recognized as one of the nation's top children's museums and was ranked the nation's #1 attraction based on child appeal by Zagat U.S. Family Travel Guide.
According to their website, "the Museum attracts more than 560,000 visitors per year and since its opening has been visited by more than 12 million people".
That's pretty impressive!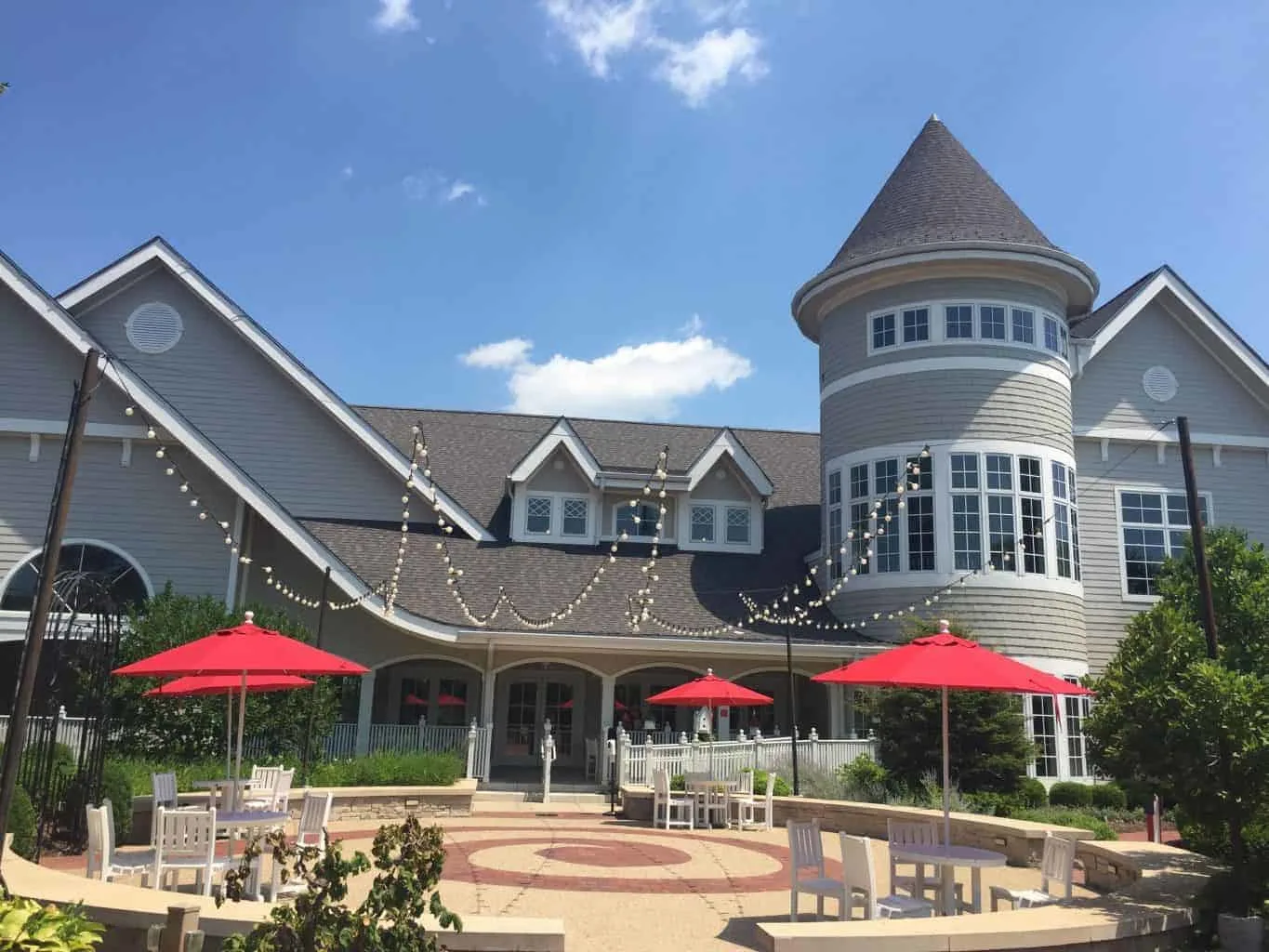 Admission
General admission is $12.00 (ages one and above). Get The Magic House coupons below to save some money!
At the time of this update, tickets must be purchased in advance in order to limit the number of visitors to the facility.
Active-duty U.S. military and their immediate family members (military ID holder and five immediate family members) receive free admission.
Senior citizens (65+) receive $1.00 off admission per person.
Foster families receive free admission with proof of a current foster home license.
Ways to Save
Check the internet for The Magic House coupons.
The Drury Hotel offers access to many attractions in St. Louis, including printable coupons for The Magic House.
Family Attractions Card offers St. Louis attraction discounts with The Magic House coupons to buy one admission, get one half off.
Coupon by Everafterguide has deals listed for The Magic House, including their memberships.
Family Free Nights
The Magic House hosts Emerson Free Family Nights every third Friday of the month from 5:30 to 9:00 pm.
These special nights enable a family (up to two adults and four children) to visit the Museum at no cost.
Due to capacity regulations, space is limited.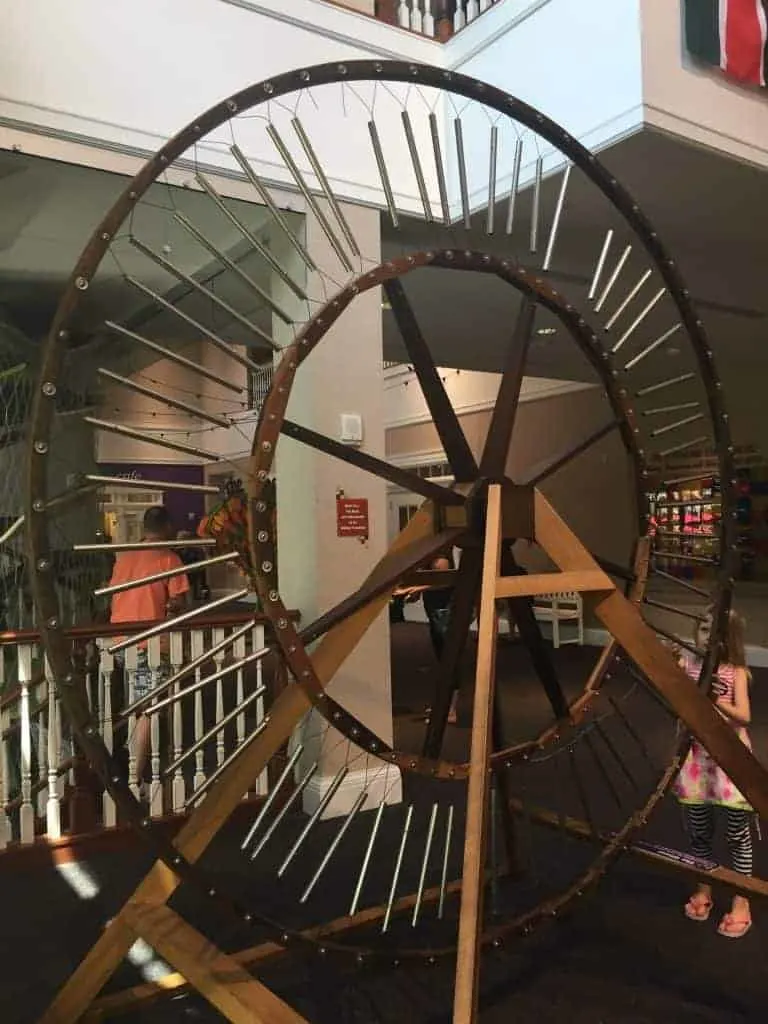 As an Amazon Associate and a participant in other affiliate programs, Passing Down the Love earns a small commission from qualifying purchases at no additional cost to you. See full disclosure here.
Reciprocal Network Program
The Reciprocal Network Program is another way to get The Magic House coupons and discounts.
The Magic House is a member of ACM (Association of Children's Museums) and participates in their Reciprocal Network Program.
A voluntary group of ACM member museums makes up this program.
Two-hundred Reciprocal Network Museums offer a 50% discount off general admission prices for up to six people.
To take advantage of this program, you must have a Family Membership or Grandparent's Club Membership at The Magic House.
For other museums, please check their websites for qualifications.
The bottom line is, if you are in one of these membership programs with The Magic House, you can visit any other participating museums across the country for a discount.

Other Member Benefits
The Reciprocal Network Program isn't the only membership benefit.
There are multiple membership levels offering different benefits that may include free admissions, discounts, access to member-only events, and even a Grandparents Club Membership.
Grandparents Club memberships are for two grandparents, four adult children, and up to 16 grandchildren.
Grandparents Club memberships are $250.
Explore The Magic House kid's museum with your Grandkids. Fun and learning all in one place!
What's there?
Completely exploring all that The Magic House has to offer would easily take more than one day.
Some of the more popular attractions at The Magic House include:
Educational
** The Star-Spangled Center area focuses on citizenship education, American history, and government.
** The Van de Graaff generator or electro-static generator is probably one of the more famous exhibits at The Magic House. Visitors touch the generator, causing their hair to stand on end. This ball continues to be a favorite among the youngsters and makes a great photo op!
** Wonderworks opened in 2015. This area of the museum is a STEM-focused area that feeds a child's curiosity for investigation by exploring simple machines, improve motor skills through play on slides and tunnels, and bring their creativity to life with the Sketch Aquarium.
** The Poet Tree is an area that explains and encourages poetry, then displays the poems for all to enjoy.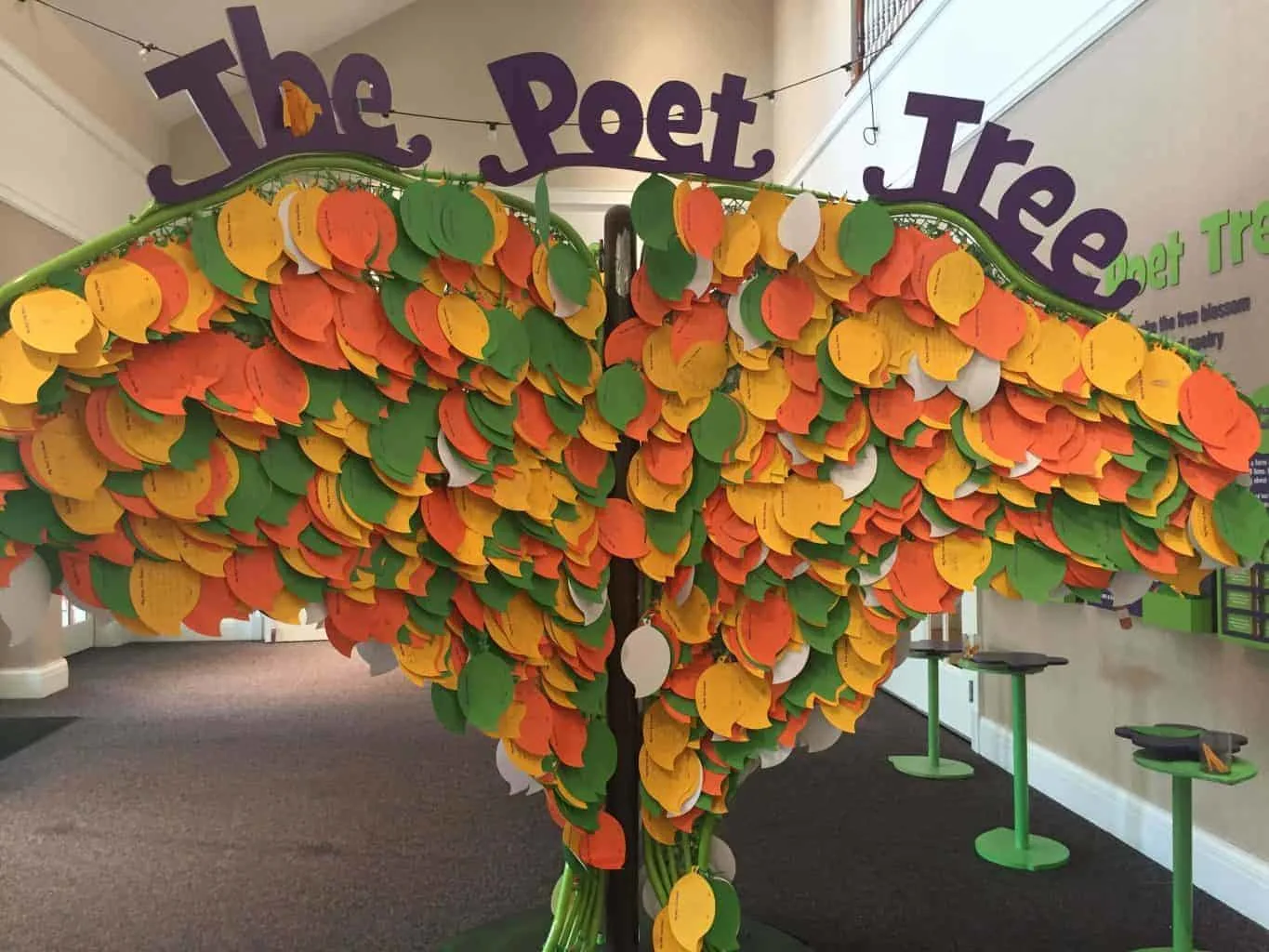 Physical
** The Mizzou Training Center opened in 2016 and teaches physical fitness and health, and allows visitors to test their strength and skills.
** The Jack and the Beanstalk Climber is what you'd expect from the name. Children can climb up and down three full floors, just like the fairy tale.
Imagination
** The Children's Village is a large play area for the imagination. Children can operate a vet clinic, library, market, or a bank, and learn how to cooperate as part of a miniature community.
** Other areas of interest include Green Recycling, the Farmer's Market, and the Thrift Store.
Are you ready to go?
Check out one of the sources above and get your coupons to The Magic House St. Louis.
If you live in the St. Louis area, or your Grandkids do, consider a Grandparent membership.
If you don't live in St. Louis but have a children's museum close to you, consider joining their membership for access to The Magic House through the Reciprocal Network Program.
The museums that are participating are listed on the ACM website at findachildrensmuseum.org.
Even if you're just passing through, find a discount coupon to and make a trip to The Magic House with the Grandchildren.
It's the perfect time to have fun, make memories and connect. You will all have a great time.
Have you been to The Magic House? Leave a comment below and tell me about your experience there!
Keep Passing Down the Love,