Reading about Thanksgiving is an opportunity to discuss gratitude, appreciation and the reasons behind the Thanksgiving celebration. Whether it's funny or a little more serious, all of these Thanksgiving books for kids have a message.
10 Thanksgiving Books for Kids: Our Picks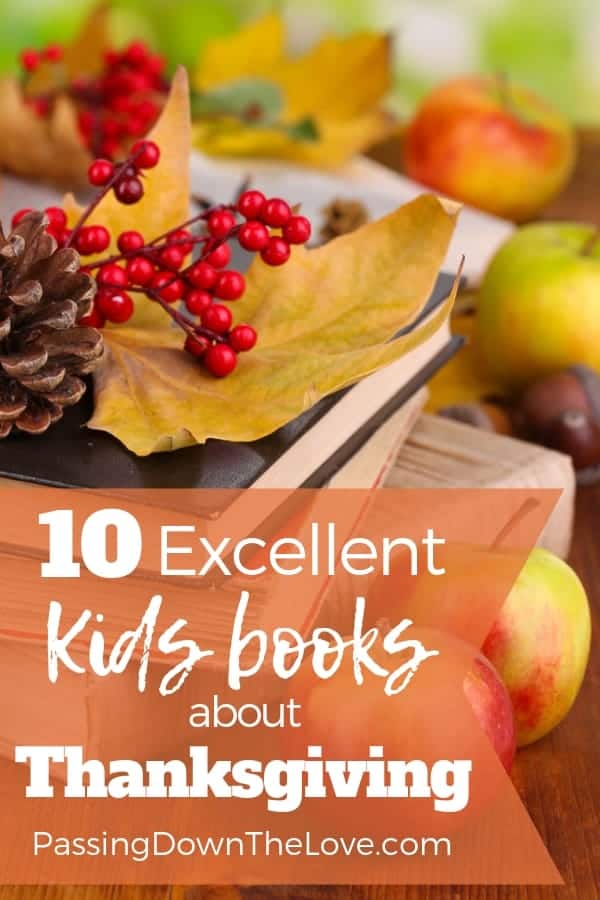 Reading with your Grandkids should be something high on your list of things to do. I talked about the importance of reading to your Grandkids here, remember?
If you'll be visiting with your Grandchildren during the Thanksgiving holiday, grab a few of these books to have at your family get-together. If not, you can order them from Amazon and have them delivered to your Grandkids before the holiday. Then use Skype or FaceTime to read them together.
Here are some of the titles we think you'd enjoy.
As an Amazon Associate and a participant in other affiliate programs, Passing Down the Love earns a small commission from qualifying purchases at no additional cost to you. See full disclosure here.
I Know an Old Lady Who Swallowed a Pie.
You know the story of the Old Lady Who Swallowed a Fly? Well, in this book, it's a pie. And with that, the fun begins!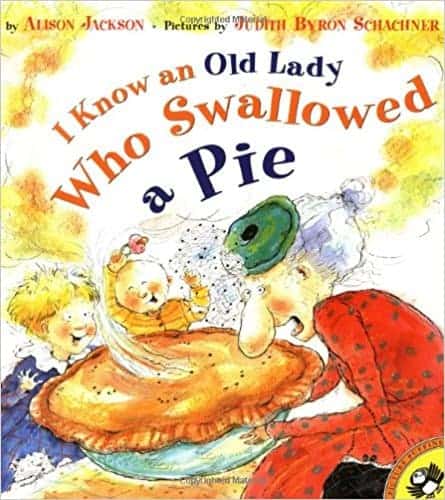 Tom Turkey
Every year near Thanksgiving, Tom Turkey counts down the days in hiding. Thanksgiving is a stressful time of year for a turkey!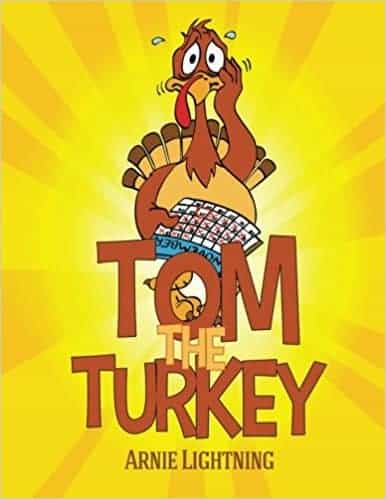 Pete the Cat
Pete celebrates Thanksgiving in this groovy lift-the-flap book! Doesn't everyone love the Pete the Cat books? We sure do!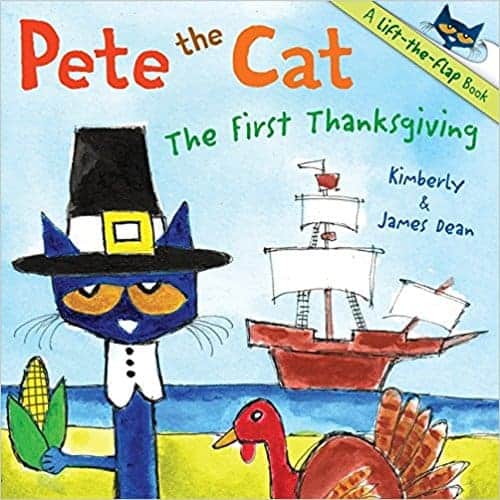 Ten Fat Turkeys
This silly rhyming story about ten turkeys teaches children how to count backward.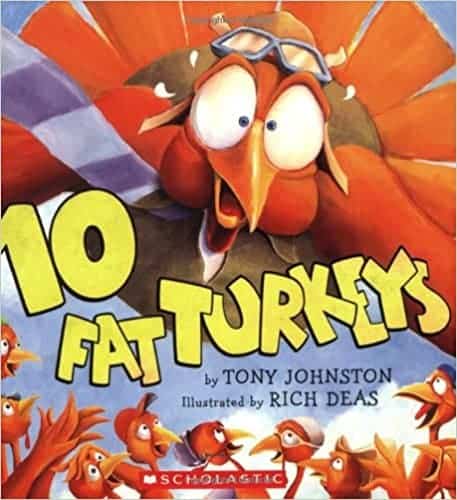 Just a Special Thanksgiving
Celebrate along with Little Critter and his family as they give thanks this holiday.
(And you know the Little Critter Books are my favorite!)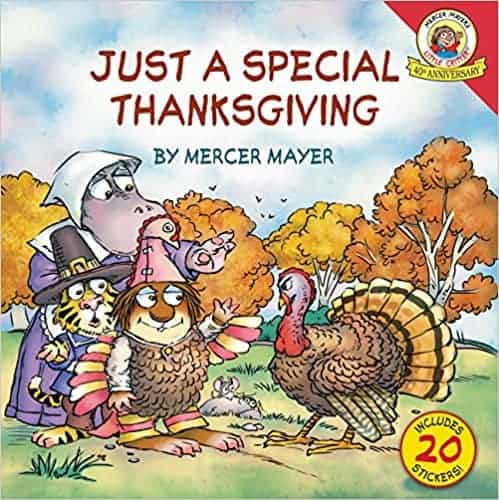 Turkey Trouble
Turkey is in trouble. Bad trouble. The kind of trouble where it's almost Thanksgiving . . . and you're the main course.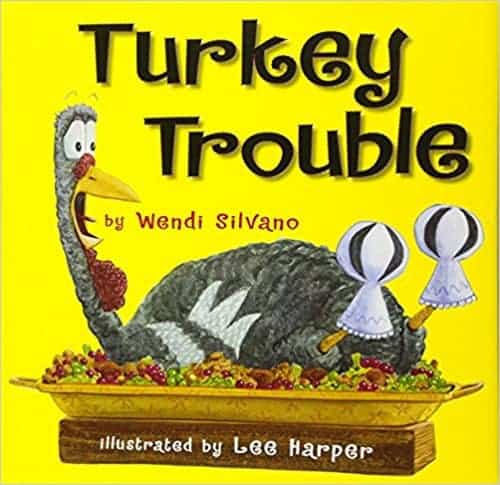 The Story of the Pilgrims
The Pilgrims' first year in America is captured in this vivid retelling that is perfect for the youngest historians.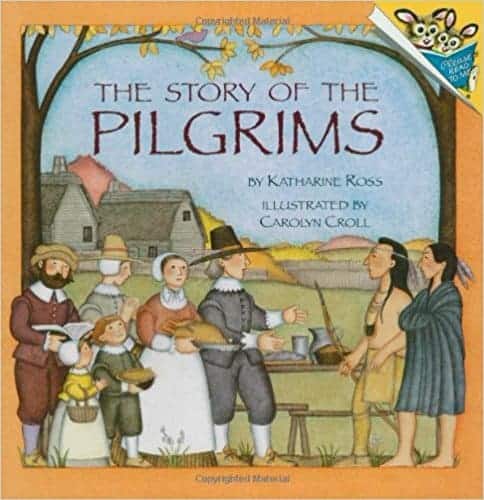 Cranberry Thanksgiving
This is a reprint of this delightful 1971 classic. A reminder of what's really important in your life. And the Cranberry Recipe is in the back of the book, too!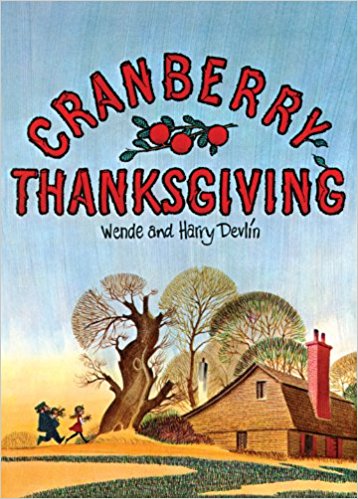 The Thankful Book
Even the youngest of us has a reason to be thankful. This book is about gratitude for the "little" things in our lives.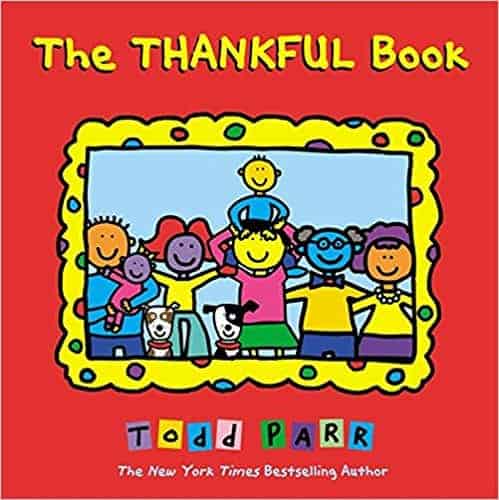 Thanksgiving Coloring Book
I know this isn't a book to read, but it's a great book to color! Keep the littles busy while you're getting dinner on the table!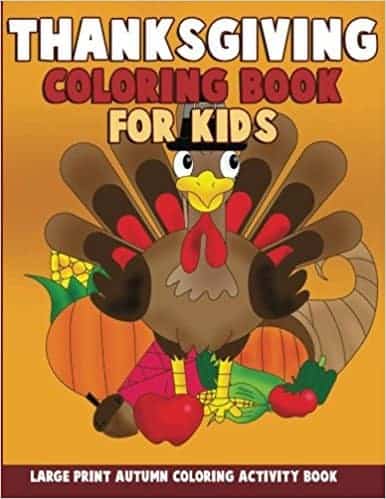 Do you have a favorite Thanksgiving book for kids? Let me know in the comments below.