Having great Christmas books kids will love and reading them together is a fun way to share the Christmas spirit. Here is a list of some of our favorite Christmas books for kids.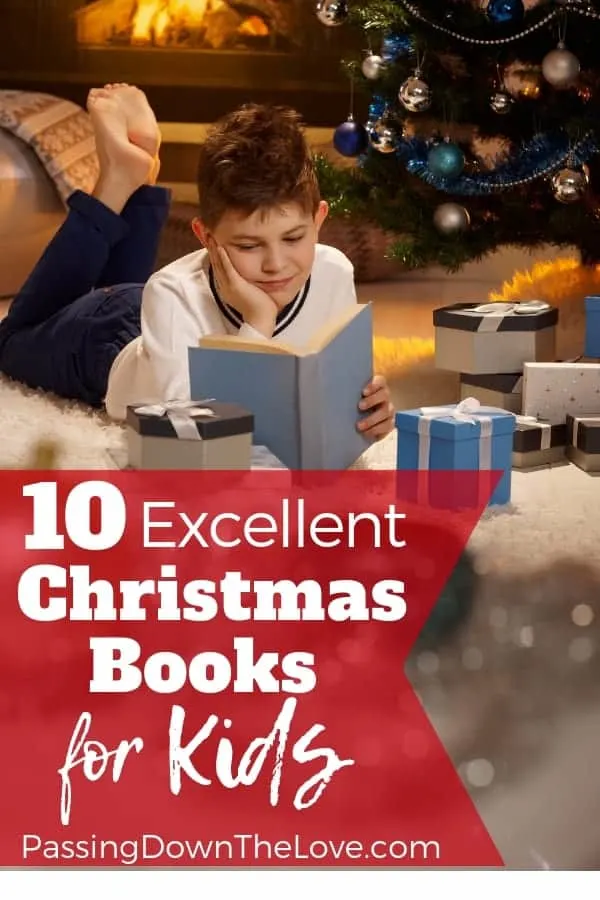 As an Amazon Associate and a participant in other affiliate programs, Passing Down the Love earns a small commission from qualifying purchases at no additional cost to you. See full disclosure here.
10 Awesome Christmas Books Kids Will Love
Reading with your Grandkids should be something high on your list of things to do.
I talked about the importance of reading to your Grandkids here, remember?
Reading about Christmas to your Grandkids is an opportunity to share the reasons behind the Christmas season with them.
Whether it's funny or a little more serious, all of these books for kids have a message.
If you'll be visiting with your Grandchildren during the Christmas holiday, grab a few of these books to have at your family get-together.
If not, you can order them from Amazon and have them delivered to your Grandkids before the holiday.
Then use Skype or FaceTime to read them together.
Related:
Here is our list of the Best Christmas Books for Kids
Here are some of the Christmas books kids will love.
Who can resist the books from your own childhood back in the day?
I've included some of those on this list.
What were your favorites as a kid?
Ages 4-8
You're a mean one, Mr. Grinch!
This version comes with your own stuffed Grinch.
There is also a movie DVD duo that has Polar Express and The Grinch Who Stole Christmas if you want to go all in.
Ages 4-8
Do you remember the Amelia Bedelia series?
They first published in 1963 and were one of my favorites!
Remember how she dressed the turkey and drew the drapes?
Well, in this book, she's up to her silliness again.
The kids will adore Amelia Bedelia and want the entire series!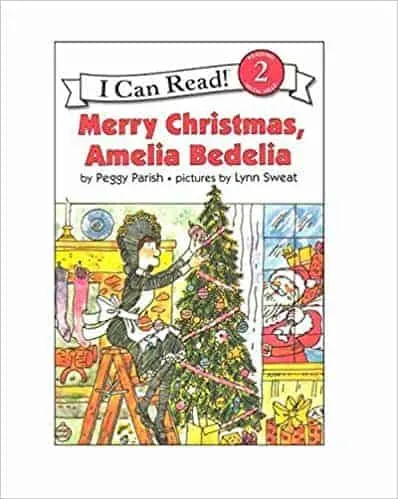 Ages 4-8
This book sends a message to kids about the importance of kindness and thinking of others at Christmas.
It offers a Christian message about honoring Jesus through giving to others.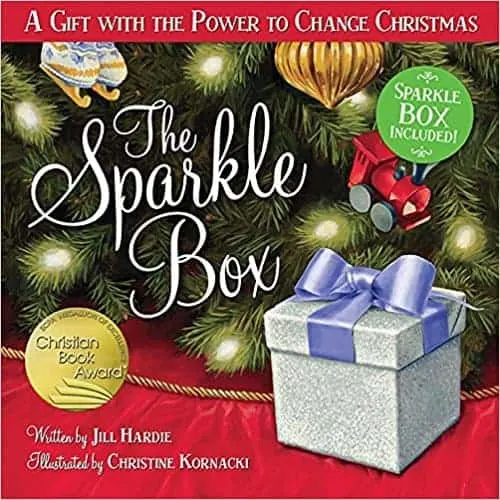 Ages 3-7
Little boys love the Little Blue Truck series of books. (At least my Grandson does!)
This Christmas book is one they will treasure!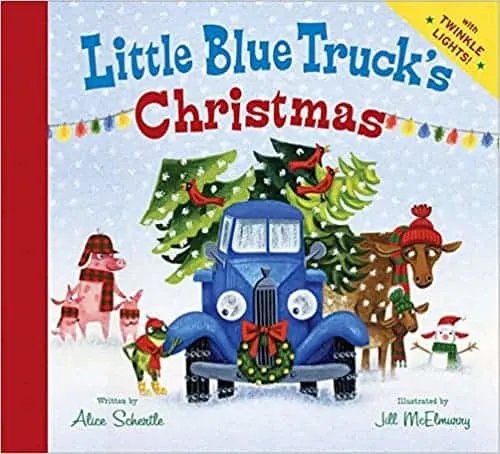 Ages 4-8
Fancy Nancy: Splendiferous Christmas is one of a series of Fancy Nancy books.
Nancy proves that even when things don't turn out as you've planned, your Christmas can still be Splendiferous!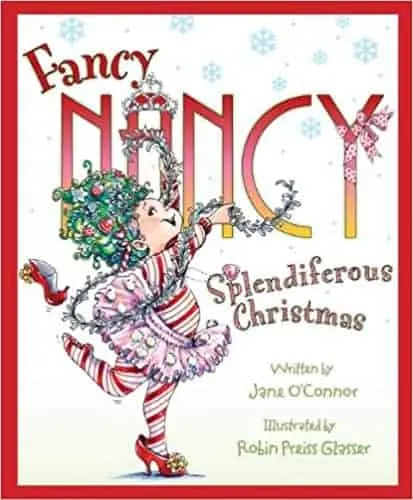 Ages 4-8
Don't you just love all the Pete the Cat books?
The Thanksgiving version was recommended in my Thanksgiving Kids book list and the Christmas version deserves a mention as well.
Ages 3-7
Anja is a sweet little girl who shares the magic of the Christmas season.
This book is about wonder, adventure, and a kind spirit.
The pictures in this book are fabulous!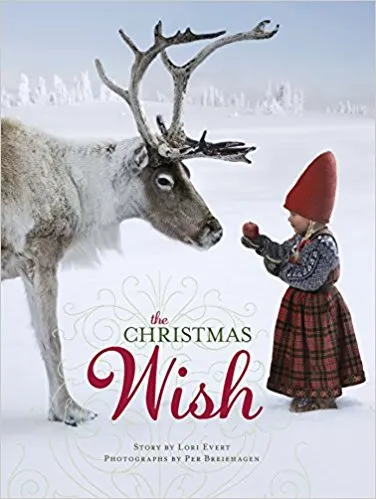 Ages 3-7
This is the Christmas version of the snowmen books.
Did you ever wonder what snowmen do for Christmas?
Here is your chance to find out.
This is a Christmas book kids will love!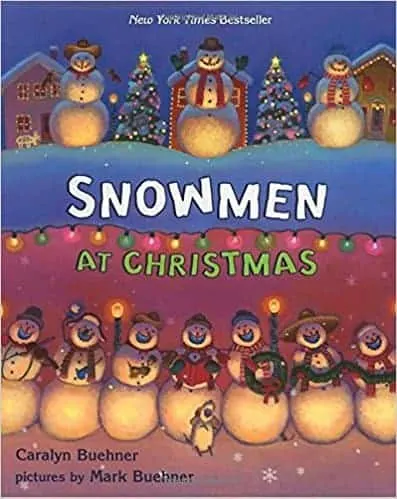 Ages 4-8
The tables have turned in the hilarious book – instead of catching Santa, be on the hunt for the elf!
A fun, colorful book the kids will love!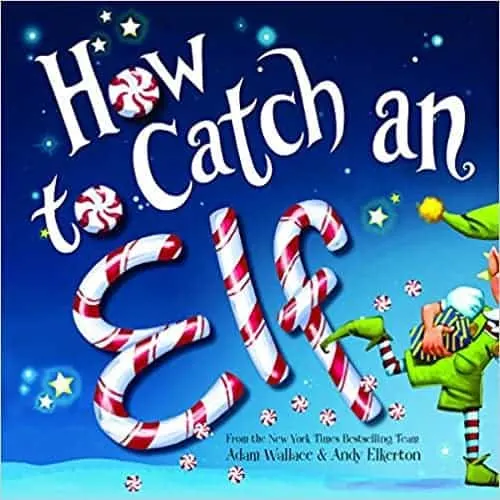 Ages 3-7
From the Little Critter series by Mercer Mayer comes the one about Christmas.
The fun, cute critters (including the mouse and spider on every page) explore the Christmas season.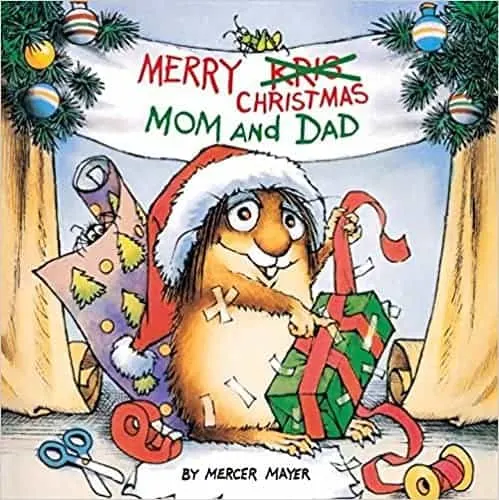 Do the kids in your life have a favorite Christmas book?
What one do you read to them every year?
Share with us in the comments below!
Keep Passing Down the Love,