Are you trying to decide what gift to get a new Grandma for her first Christmas? Here are some fun Christmas gift ideas for new Grandmas.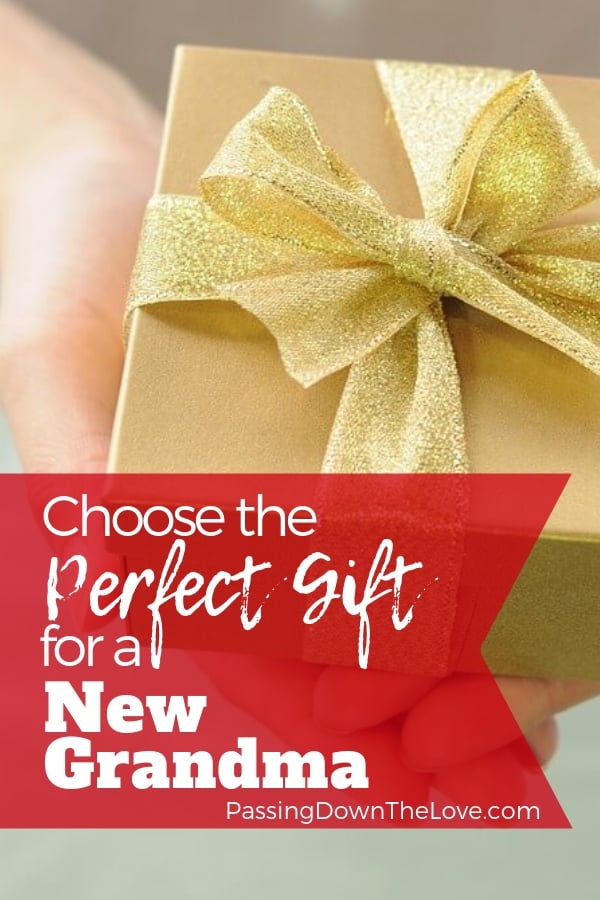 As an Amazon Associate and a participant in other affiliate programs, Passing Down the Love earns a small commission from qualifying purchases at no additional cost to you. See full disclosure here.
Terrific Gift Ideas for New Grandmas
You know you're wondering what to get Grandma for Christmas. And it's hard to find the best gifts for Grandmas. She may have everything she could possibly need. So what should you get for a new Grandma's first Christmas? I can help you with some suggestions for a first-time Grandma gift.
As a Grandma myself, the gift suggestions in this new Grandma gift guide are for things I would actually like to receive. These first-time Grandma gift ideas are not only great for new Grandmas, but most of these would also be appreciated by experienced Grandmas!
Related:
So let's get started!
This is a personalized hand-stamped great grandma keychain. It's a special gift for the first-time Great-Grandma. It would also make a fun pregnancy announcement for grandma or a treasured Mother's Day gift. They even have a version for first-time Grandmas, too.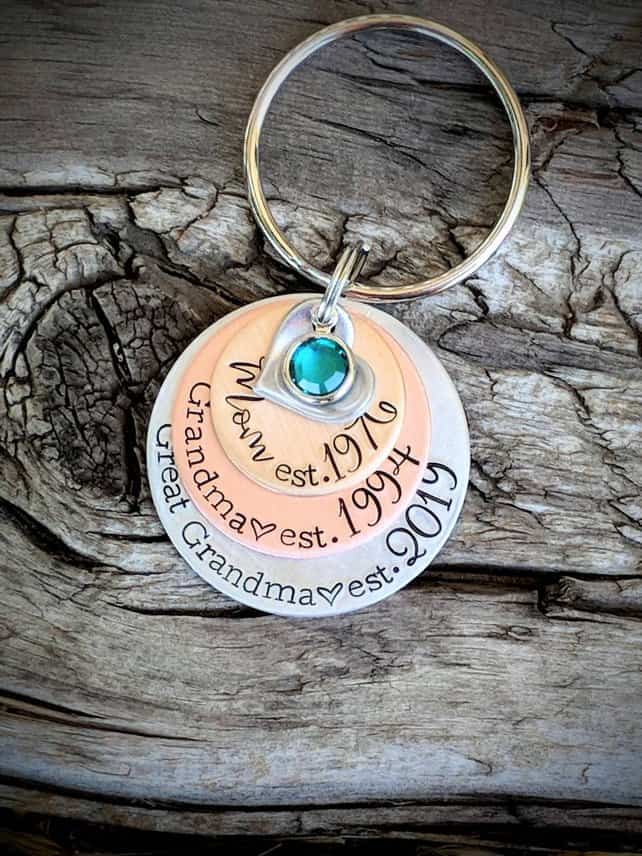 A personalized ornament is a special reminder of the year they were made Grandparents for the first time. The ornament will be treasured for years to come, bringing back memories of the day her life changed, her heart grew and she became a Grandma. How about this one?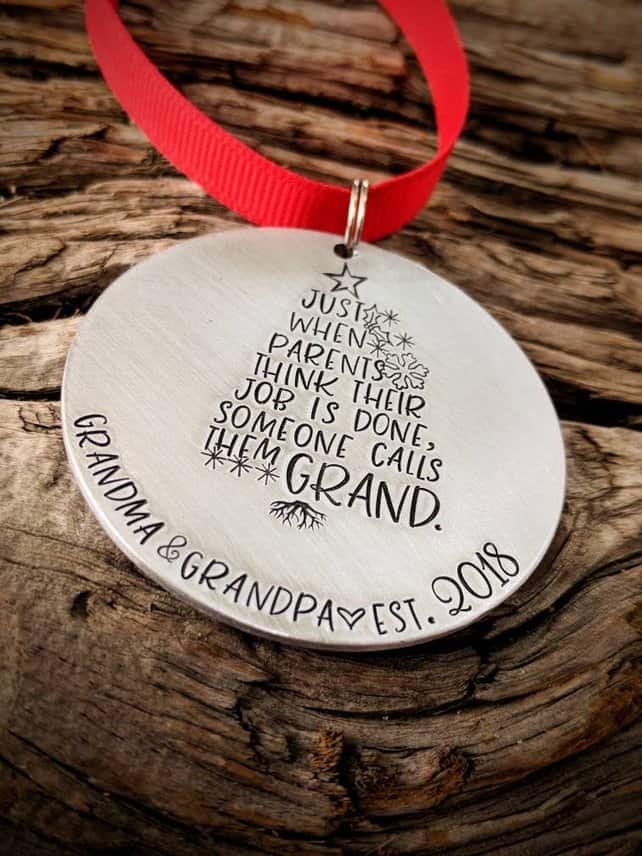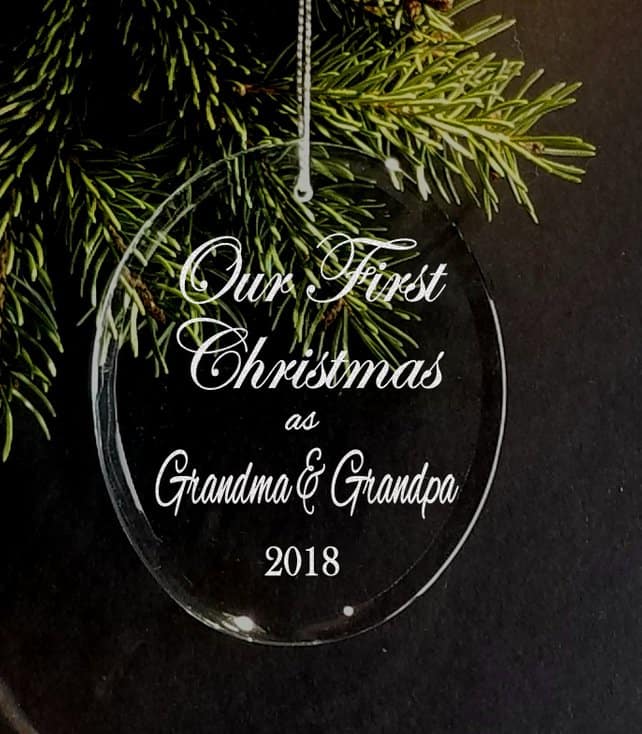 This fashion statement bracelet is great to have as a new Grandma. But you know what? It could be even more fun down the road. As her Grandchild gets a little older, she can share with them – the charms, the stories about becoming a new Grandma, how she felt, and how much that Grandchild means to her. A bracelet that serves a purpose now AND later. It's also a repeat gift idea – add charms on Mother's Day, her birthday, or on other special occasions.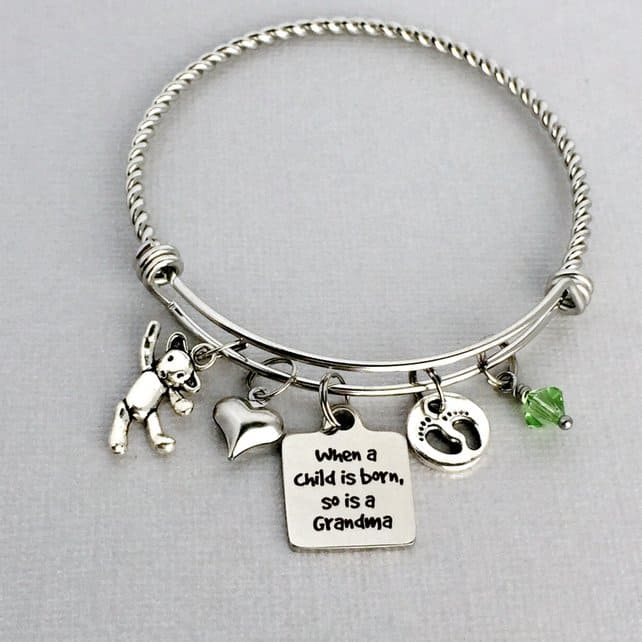 Grandmas love to brag about their new little Grand, don't they? This tote bag will start conversations with people in the store, at the park, or in line at the movies. Help Grandma tell others about her new status! And I'm sure she DOES look too young to be a Grandma…
or this one: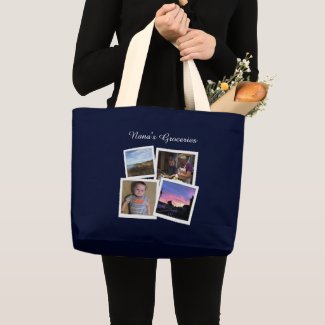 Take some of those
great new baby photos
from your phone and create a fun little brag book for Grandma. Seems like we take a lot more photos than in the past, but rarely print them. And Grandma can access her own photos, but I'm sure she would love to see yours, too!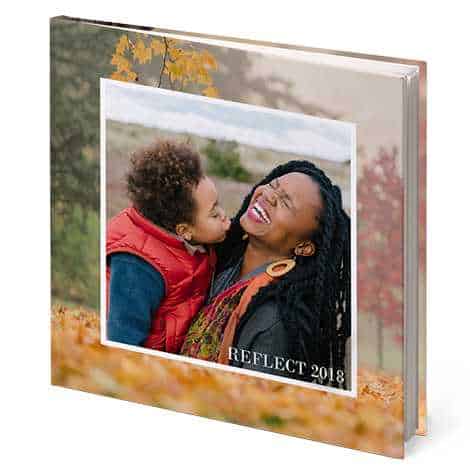 The family is important to a first-time Grandma and this calendar will remind her of you all year long. Choose some of your favorite family photos from the year and make your own personalized calendar. How about a side-by-side comparison of baby pictures? Maybe use photo bloopers or silly moments from the past year. Or photos from your own childhood – every new Grandma is thinking about the time their own child was a baby.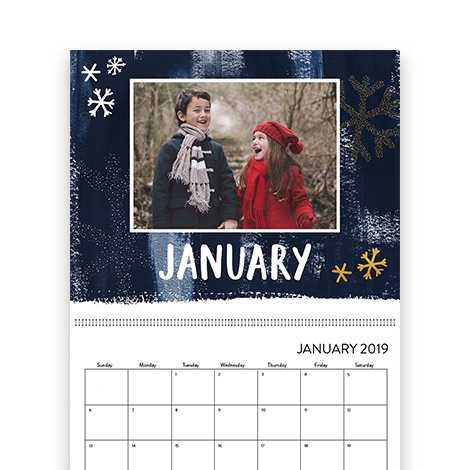 These Grandma and Grandpa mugs are so cute! A reminder of Grandparent status along with her coffee every morning. (and a donut, yes?)
It's hard to be a long-distance Grandparent. But no matter how far apart you are, there is room for love to grow. This keychain says it all.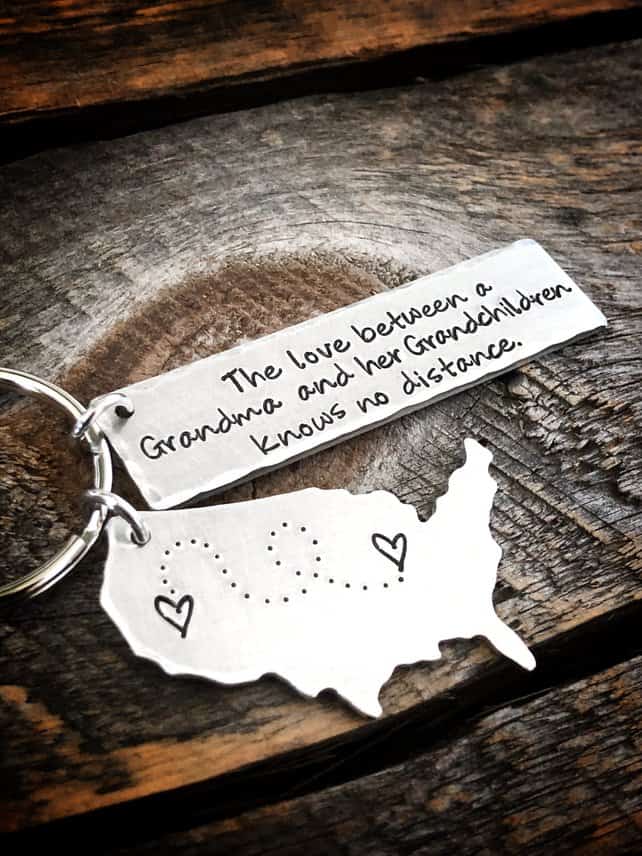 I don't know about you, but as a Grandma, I always appreciate gifts that are really for my Grandchildren. It's great to have some books on hand for entertainment during baby visits. A beginning Baby Book Gift set like this one is perfect for the new Grandma's collection. It's never too early to begin a reading program with your Grandkids!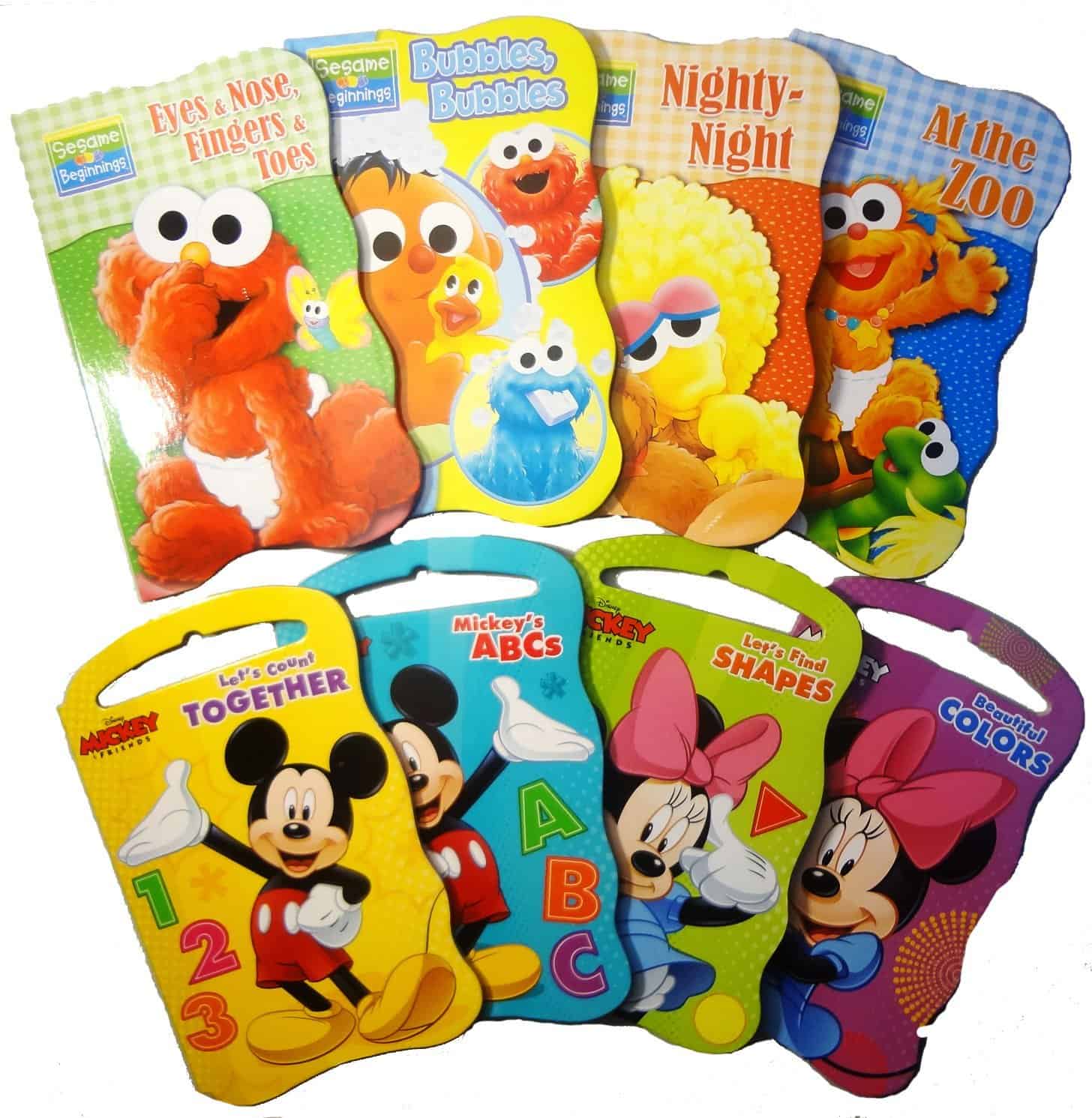 What do you think about this great sign? They will personalize this with the date you choose. Wouldn't it look great in her home? For more sign ideas see this post: Cute Grandparent Signs That are Perfect for Grandma and Grandpa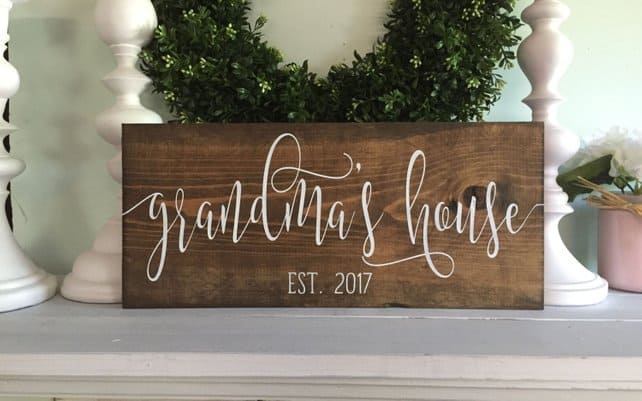 10 Best Gift Ideas for New Grandmas
I hope this list has given you some Christmas gift ideas for first-time Grandmas. I know they would love and appreciate any of these things! If you still can't decide, visit our Gift Shop for more ideas.
Keep Passing Down the Love,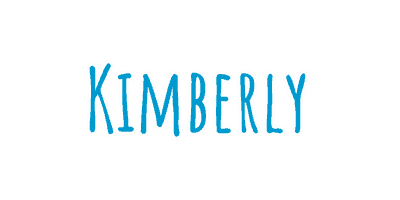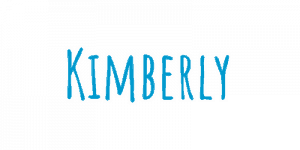 Related: