Are you trying to decide what gift to get a new Grandma for her first Christmas? Here are some fun Christmas gift ideas for new Grandmas.
Updated 8/17/20
Terrific Gift Ideas for New Grandmas
You know you're wondering what to get Grandma for Christmas.
And it's hard to find the best gifts for Grandmas.
She may have everything she could possibly need.
So what should you get for a new Grandma's first Christmas?
I can help you with some suggestions for a first-time Grandma gift.
As a Grandma myself, the gift suggestions in this new Grandma gift guide are for things I would actually like to receive.
These first-time Grandma gift ideas are not only great for new Grandmas, but most of these would also be appreciated by experienced Grandmas!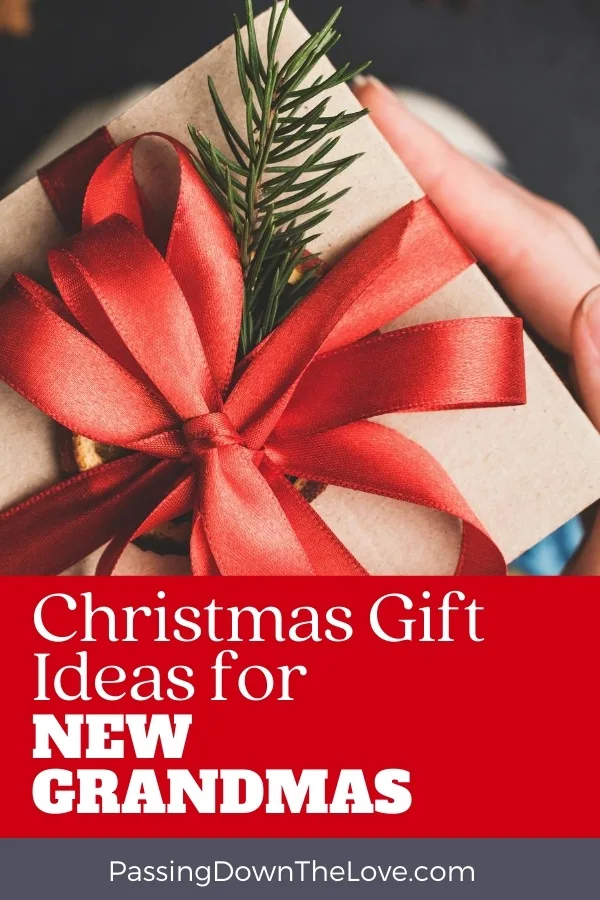 As an Amazon Associate and a participant in other affiliate programs, Passing Down the Love earns a small commission from qualifying purchases at no additional cost to you. See full disclosure here.
Related:
So let's get started!
Christmas Gifts for New Grandmothers
Looking for a Christmas gift for a new Grandma? Here are some awesome ideas for Christmas gifts new Grandmas will love!
Great Gift Ideas for New Grandmas
I hope this list has given you some Christmas gift ideas for first-time Grandmas.
I know they would love and appreciate any of these things!
If you still can't decide, visit our Gift Shop for more ideas.
Keep Passing Down the Love,