It can be a challenge to stay connected to your Grandchildren when you are a long-distance Grandma. Make an effort to stay close and involved with these easy tips for long-distance Grandparents.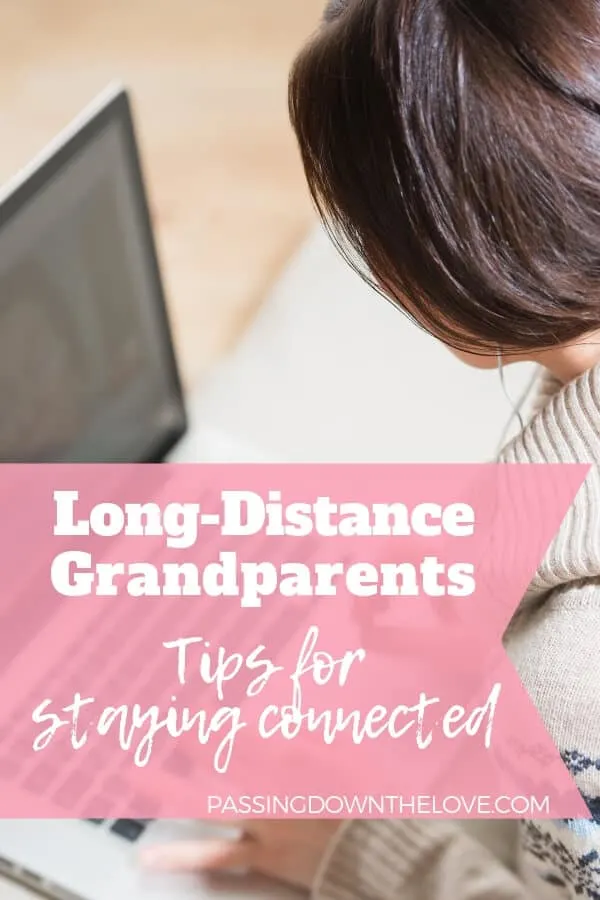 As an Amazon Associate and a participant in other affiliate programs, Passing Down the Love earns a small commission from qualifying purchases at no additional cost to you.
Long-Distance Grandparenting
Whether you are local Grandparents or long-distance Grandparents, connections with your Grandchildren don't just happen.
You must make an effort to stay in contact.
Are you a Long-distance Grandparent?
This "Grandparenting" thing is your own adventure.
Being a Grandparent is a unique experience for each individual and situation.
Your Grandparenting adventure is unlikely to be exactly like mine.
Even your relationship with one of your Grandchildren may be vastly different from your relationship with another.
Some Grandparents and Grandchildren have been close from the beginning.
For others, circumstances have not allowed a close relationship because of family difficulties, broken relationships, distance, or a myriad of other reasons.
Some started close and have grown apart, others have found each other down the line.
Maybe some of your Grandchildren are close, while your relationship with others is strained.
No matter what hand you've been dealt, don't allow distance to be the reason you are not close.
It IS possible to have a warm, heartfelt, connection with your Grandchildren, even when you live far apart.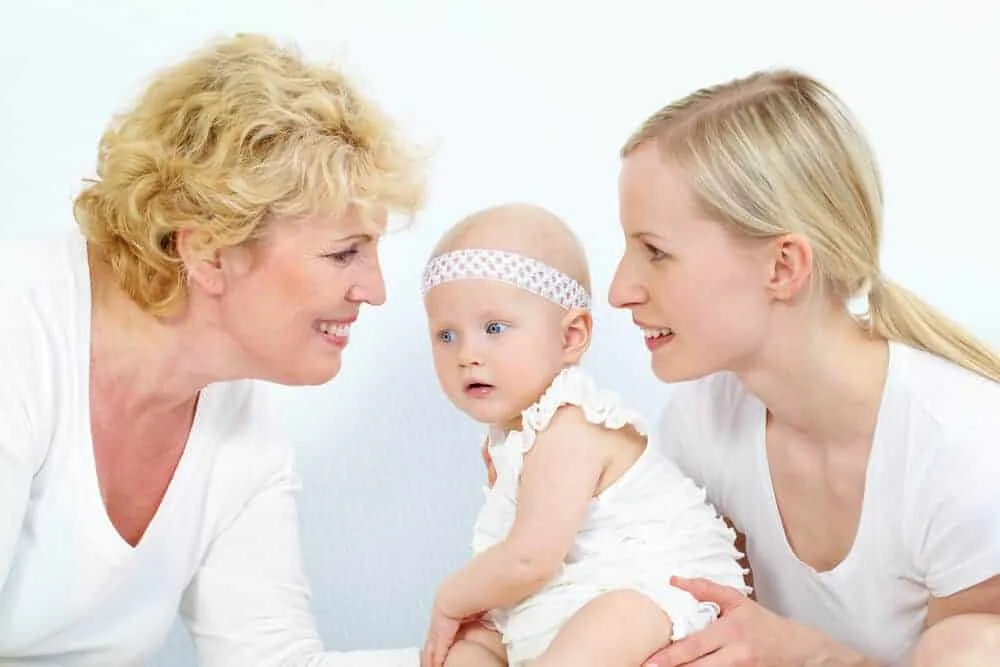 How long-distance Grandparents differ from local Grandparents:
There are some definite differences between the opportunities available to local and long-distance Grandparents.
Physical proximity
Hugs, cuddles, and kisses are infrequent or may be completely missing in a long-distance relationship.
Seeing your Grandchildren on a regular basis allows you to experience those things.
Inability to attend in person
Occasions and events take place without you when you live far away.
Baseball games, school activities, and other special times are missed.
Support system for parents
Whether it is providing a helping hand in emergencies, babysitting for date night, or sharing a meal, local grandparents are usually more available.
On the other hand, your children will become more independent and find assistance with these matters through their church, neighbors or the friends they have made in their community.
How long-distance Grandparenting is the same as local Grandparenting:
Even if the role of long-distance Grandparent is not ideal in your eyes, don't lose sight of the ways Grandparenting can be the same.
Although you may not be present physically, this doesn't mean you can't maintain a loving, connected relationship.
Love for your Grands
Your love for your Grandchildren remains no matter where they live.
Dreams for your Grandchildren
You want to see your Grandchildren grow into successful, happy, and kind individuals.
Influence
Your influence can be felt, even from a distance.
You can make a difference in their lives from anywhere.
Dependability
They will know you if you make an effort to connect with them no matter where you might live.
They can depend on you.
Sharing your interests
Grandchildren can share your interests, learn from you, and develop a close relationship.
Even the sad parts
Disappointment, challenges, hard feelings and misunderstandings can happen to any family, anywhere.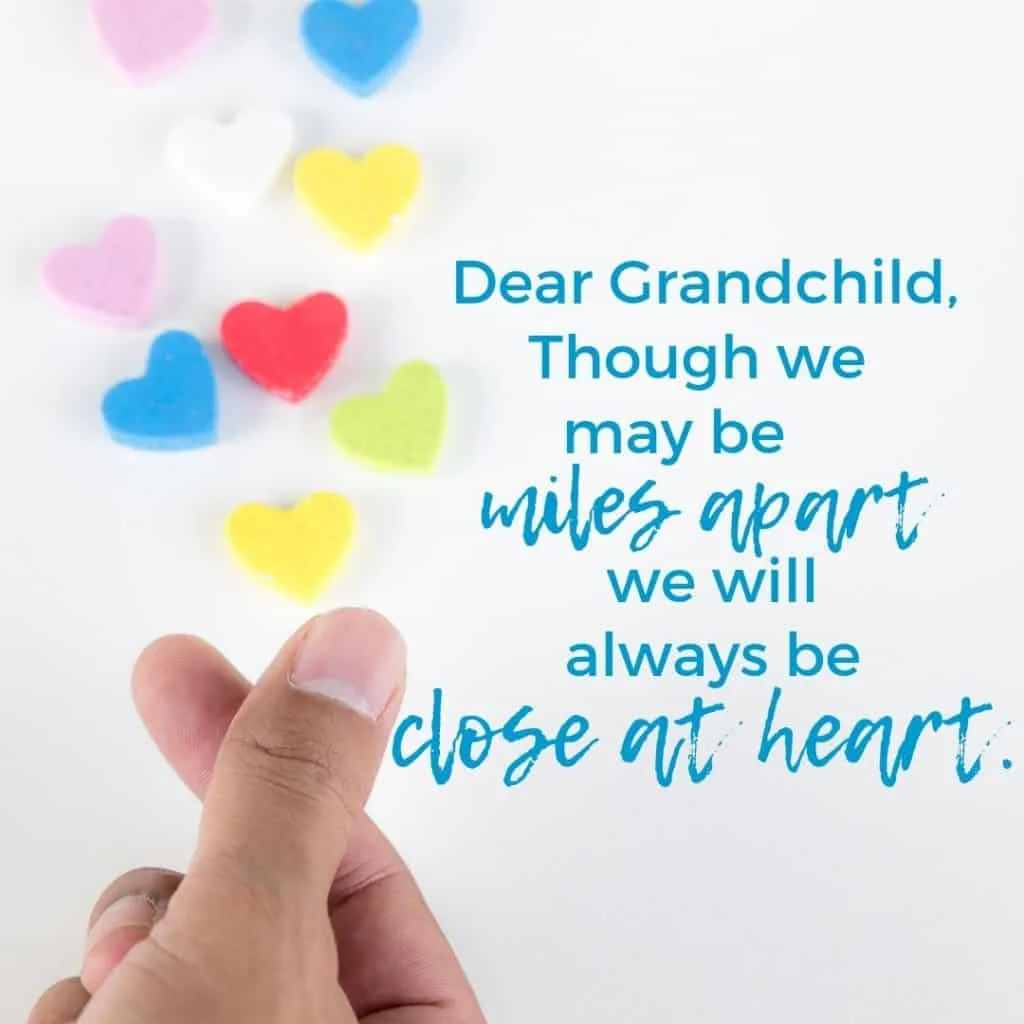 How will you cope with having Long-Distance Grandchildren?
Why the distance?
When our children make the decision to move away from us, there can be many reasons.
While it is easy to take it personally, don't let yourself think that their decision was a personal snub to you.
Consider their point of view.
Here are a few reasons they might have for their choices.
Job opportunities.
You can't fault them for wanting to make a better living to support their family.
Military service
Those in the military are apt to move many times during their service.
This is a sacrifice that affects all members of the family, including Grandparents.
Starting again
Maybe there have been problems with relationships, children need a new school, or for some other reason, they need to begin with a clean slate in a new place.
Meeting their needs
This new place where they have chosen to live may offer opportunities or benefits that aren't otherwise available to them.
A healthier air quality, a medical facility, space for animals, or a quieter (or more active) lifestyle.
Adventure
Sometimes there is a need for change, challenges, adventures, and reaching goals requiring a new location to explore, a chance to experience new things, to meet new people.
Other Family
If your Grandchildren's parents are from different places, their move may put them closer to their spouse's family.
Independence
Moving away offers your child the opportunity to become their own person, make their own decisions, and grow their family away from the umbrella of relatives.
IT WAS YOU!
Was it your decision to move away from them?
You had your own reasons, too, didn't you?
Don't feel guilty!
All of us have the right to live our own lives, to make decisions for ourselves, to land anywhere in the world we see fit.
How will you react?
The reasons may not be on this list. And the reasons don't really matter.
It's what we do with the situation that matters!
You can enjoy your life as a long-distance Grandparents with these tips.
First the "don'ts"…
Don't make them feel guilty.
By all means, let them know how much you miss them.
But refrain from going on and on about it.
Whatever their reasons, this is their life, their decision and they are making the choices.
You gave them wings, let them fly.
Don't hold a grudge.
Don't be mad about it. While you may be angry, hurt or disappointed at first, if you continue to hold a grudge, your future interactions may be at risk.
You don't want them to withdraw from you completely!
Do be happy for them.
I know this will be hard.
You may not understand the details, but find a way to be honestly happy for them, their adventures, and their decision.
But lots of "Do's"…
Do accept it.
Be accepting and supportive of their decision. You have no control. It's not your decision to make. Make a new plan for yourself and find a way to make the best of it.
Do let them know how much you love and miss them.
We know you love them. And it is ok to miss them. They would probably appreciate hearing you still care and are wishing them well. Just say those words with sincerity and without accusation or contempt.
This is up to you. If you leave it up to others, it may not happen.
Make arrangements for a regular call, email, FaceTime, or send texts.
Be a digital Grandma. Just make an effort, express your desire to remain close, and don't let it slide!
Do stay busy.
Your life and purpose of living cannot revolve totally around your Grandchildren.
Even if you're a local Grandma, you deserve a life outside of the role of Grandparent.
Find ways to improve yourself, learn something new, go places, meet new people, enjoy your friends and then share those experiences with your Grands.
By living your life to the fullest, you will have more to give, your own happiness will increase, and you will find a way to share yourself with your Grandchildren from afar.
Make the most of Long-Distance Grandparenting
Whether you are a local Grandparent or a long-distance Grandparent, you have a lot to offer.
Find ways to stay connected to your Grandchildren, no matter where they live.
Make the most of it.
Make it work.
While I am very fortunate to have my 2 Grandchildren close and am not an expert at long-distancing, I know someone who is.
Lisa is a long-distance Grandma who blogs at "Grandma's Briefs".
She wrote a letter to encourage other long-distance Grandparents. See what she had to say here.
Pass Down the Love to your local Grandchildren and your Long-Distance Grandchildren!