The best Easter Songs for kids are ones that help them remember the moments. Read more about music & memories here.
Creating holiday memories, at least creating Easter memories, can start with music.
Music has a real impact on what we remember.
If you want to create memories to last a lifetime, involve music in the process.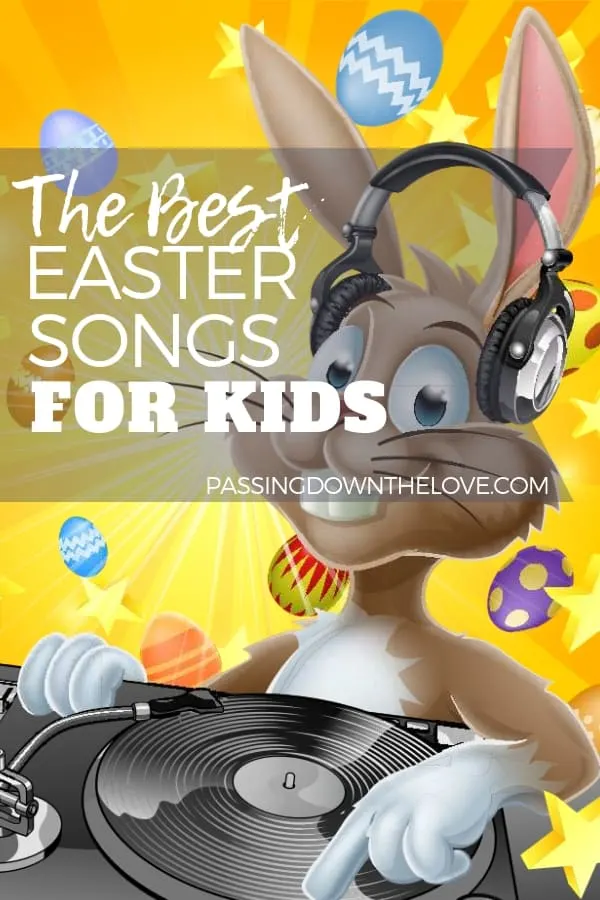 As an Amazon Associate and a participant in other affiliate programs, Passing Down the Love earns a small commission from qualifying purchases at no additional cost to you. See full disclosure here.
Warning:
This is a silly (as in non-serious, just for fun) Easter-related post.
Thinking about Easter coming soon, memories from my childhood come rushing back.
It may have been a long time ago, but some of these are still so vivid!
I have visions of Chocolate Easter bunnies, Easter egg hunts, and those speckled, colored malted milk ball eggs. Remember those?
Then we always had a new spring dress with patent leather shoes for church.
Didn't you have some just like this?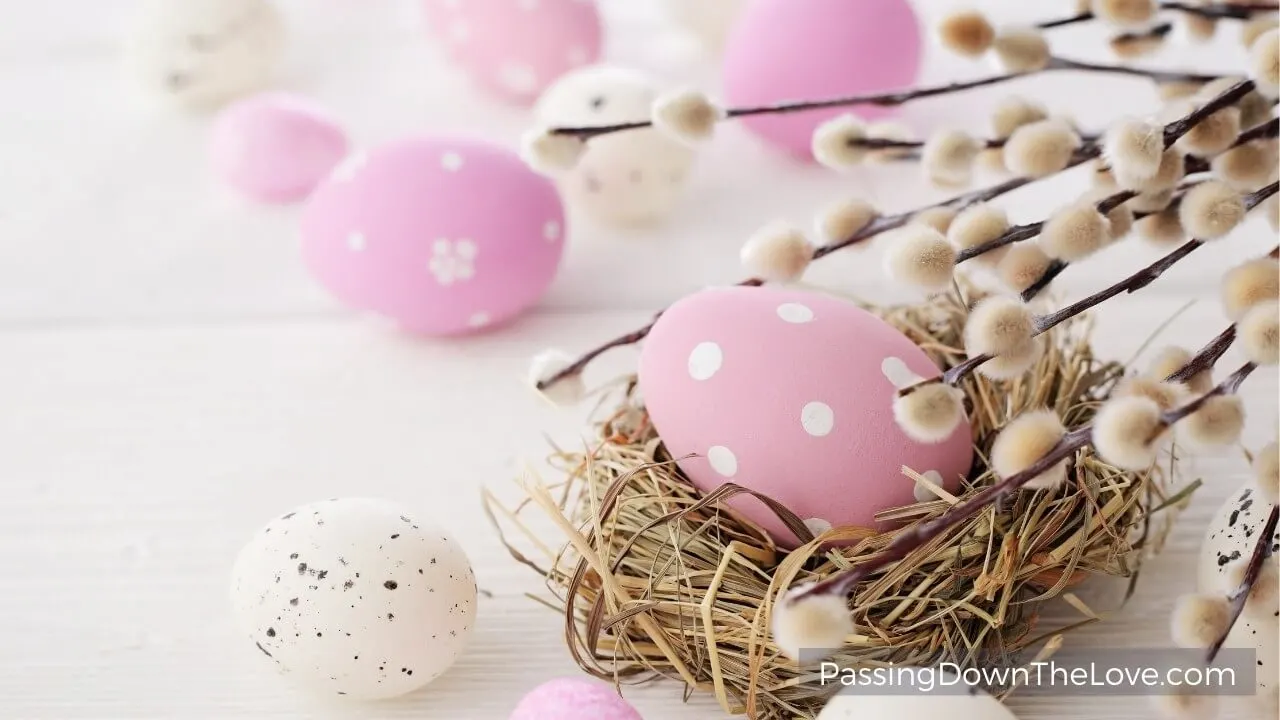 The Musical Memory Part about Easter:
We remember our early Easters through the music.
It was the season we were allowed to play our favorite Easter record.
Do you remember "Peter Cottontail: Easter and Springtime Favorites"?
Oh, my.
We played it, and played it, and played it.
And we sang.
At the top of our lungs.
With the "Wheeler Singing Ability" that we all possess. (you know we can't carry a tune, right? But that didn't really seem to matter…)
We knew every song by heart.
I can only imagine what the neighbors were thinking… They probably knew all the words, too!
Poor Dad…
If you've never heard this album, give it a listen.
I've included the title track below.
Just remember, I was young.
And this was outta sight! Can you dig it?
This album also includes our other favorites:
I Could Write a Sonnet (about your Easter bonnet)
The Flippity Floppity Rabbit
Oh, What a Beautiful Morning (Oh, what a beautiful day…)
I'll save you from the rest of the list, but if you want to hear all the other songs, they are on YouTube, just waiting for you.
Or you can order the record from Amazon. This is the actual one I have in my possession, 60 or so years later…
Or maybe you still have a turntable/record player? Because I still have that record and would love to play it for you…
Here is some more Easter music and Easter songs for kids from Amazon.
Or make your own Easter music with the kids…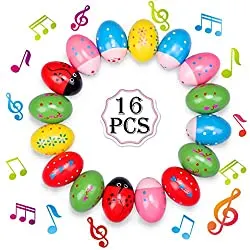 So this is the moral to the story – THE BEST EASTER SONGS FOR KIDS are the ones they remember.
And sing. And sing again.
Create memories for your kids and Grandkids by playing special music on special occasions.
Repetition is the key to remembering!
Now, wasn't that awesome, enlightening, ridiculous?
Do you have any favorite Easter memories? Share with me, please!

Keep Passing Down the Love,