Kimberly's Easy Strawberry Lemonade Recipe
Strawberries and lemonade simply go together.  This Easy Strawberry Lemonade Recipe combines these tastes perfectly.  This particular recipe uses ginger ale to add a sparkle and fizz for a little zip.
Remember making a lemonade stand and selling fresh lemonade to the thirsty ones in your neighborhood?  If your Grandkids want to set up their own lemonade stand, think how successful they will be with this variation.  They can offer a traditional lemonade and the premium version, Kimberly's Easy Strawberry Lemonade.  I'll bet they'll make a fortune, turn into little entrepreneurs, and gain respect in the neighborhood.
Or maybe they'll simply enjoy this easy strawberry lemonade drink with you.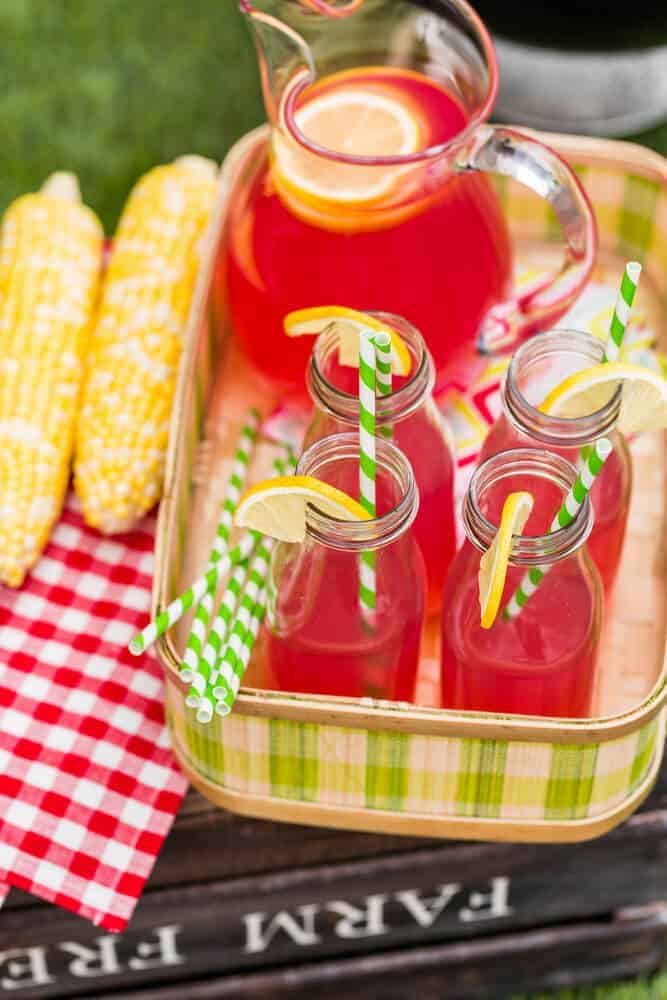 Summer fresh strawberries are sweet and delicious.  And lemonade is a refreshing summer drink.  Paired together, they will remind you of a hot afternoon spent visiting on Grandma's porch.
And that's what we're after.  Make this awesomely easy strawberry lemonade for your Grandkids and give them something to remember.  Your family will love it!
You can download this Easy Strawberry Lemonade recipe and others from our Members Only area when you subscribe to our newsletter.  The Members Only area has recipes, PDF's of Grandparent checklists, printables, and other valuable content.
You may also like Kimberly's Sweet Tea or Strawberry Lime Smoothie recipes.
Keep Passing Down the Love,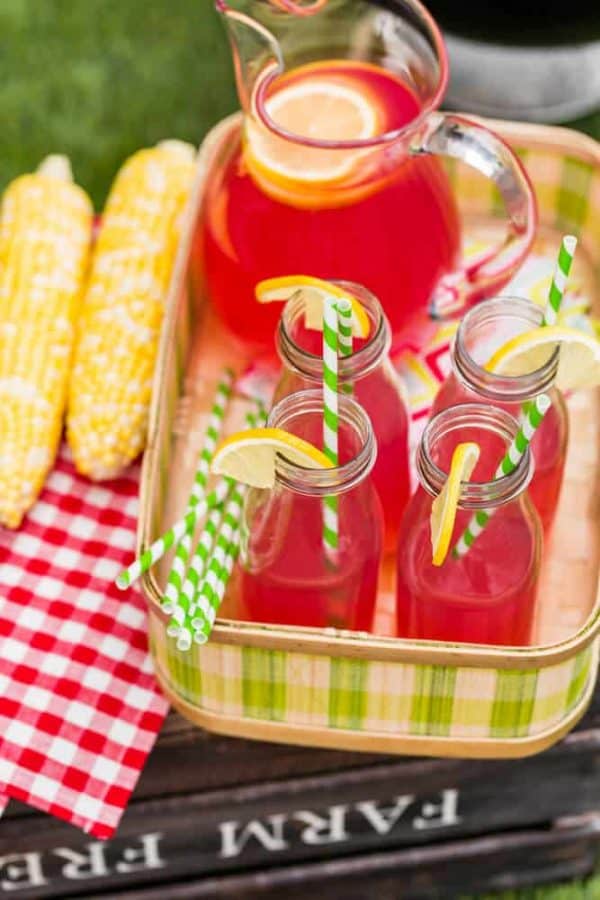 | | |
| --- | --- |
| | |
Place lemonade concentrate, strawberries and 1 cup of the water in blender or food processor until berries are liquified.

Pour lemonade mixture into punch bowl.

Stir in remaining 5 1/4 cups cold water.

Gradually stir in ginger ale.

Serve over ice and garnish with strawberries or lemon slices.