Mother's Day is fast approaching! Are you ready? Have you thought about what you will do for your mom or how you go about remembering mom on Mother's Day? Here are some great ideas for making mom feel special on Mother's Day.
Mother's Day is fast approaching! Are you ready?
Have you thought about what you will do for your mom or how you go about remembering mom on Mother's Day?
Me either. I'm a procrastinator, too.
However, since starting this blog, I've tried to think ahead for the benefit of my dear readers.
So here is some information and a few ideas for you as you honor your Mom or Mom-like person this Mother's Day.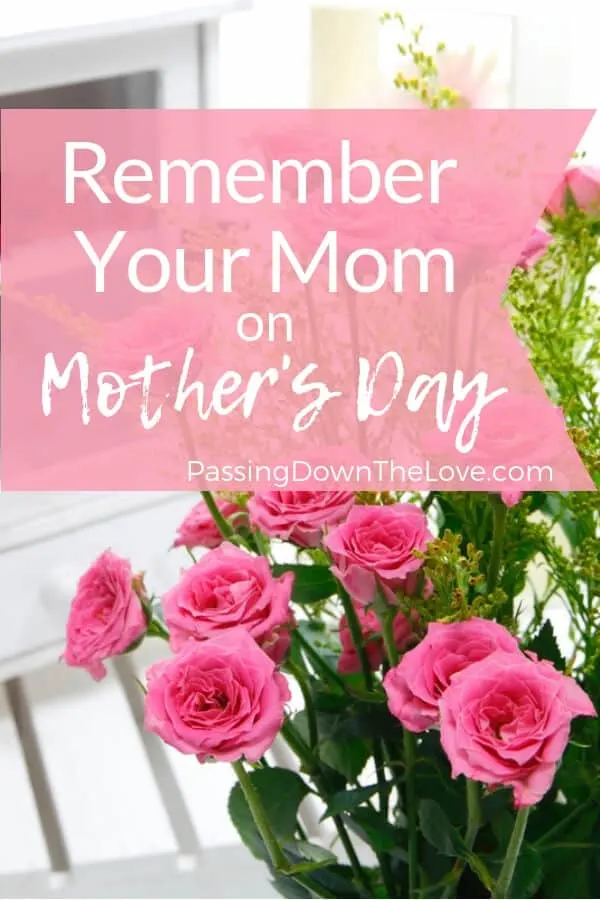 As an Amazon Associate and a participant in other affiliate programs, Passing Down the Love earns a small commission from qualifying purchases at no additional cost to you.
Spending Time with Mom on Mother's Day
History of Mother's Day
Mother's Day first became a "deal" in the early 1900s. Anna Jarvis lost her Mother in 1905.
At that time, she conceived the idea of Mother's Day as a way to honor the sacrifices mothers make for their children.
She approached a Philadelphia department store, Wanamaker's, and received financial backing.
Thousands of people attended the event, and Anna lobbied to have it added to the calendar as a National Holiday.
After a massive letter-writing campaign, based on the idea that holidays were biased towards male achievements, she successfully persuaded President Woodrow Wilson, in 1914, to declare the second Sunday in May, "Mother's Day".
Anna Jarvis had originally conceived of Mother's Day as a day of personal celebration between mothers and families.
Her version of the day involved wearing a white carnation as a badge and visiting one's mother or attending church services.
(I actually remember mothers being honored at church and presented with a flower "back in the day").
But once Mother's Day became a National Holiday, it wasn't long before florists, card companies, and other merchants capitalized on its popularity.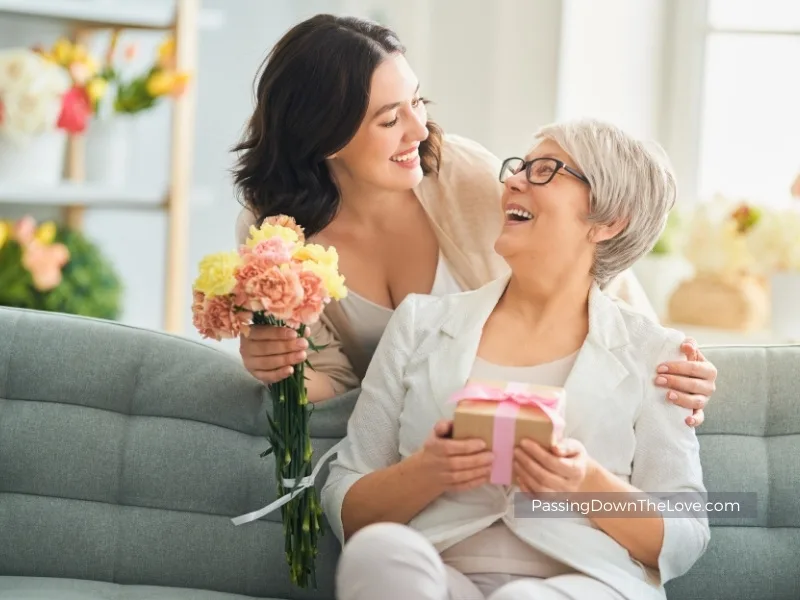 In spite of the commercialism, there is still a way to make Mother's Day special for your Mom.
By being thoughtful, planning, and thinking particularly about what would mean something to her.
Here are some ideas:
If she is still with you:
Join Mom for an activity.
Doing things together is one of the thoughtful ways to express to your Mom that you enjoy her company and look forward to visiting with her.
Take her to lunch. Go for a walk in the park or to a movie.
Each year I shop for bedding plants and flowers and head to Moms with my car loaded with pretty colors.
We spend time visiting, cleaning out her planters, and arranging new, beautiful flowers for her porch and deck.
Any leftovers come home with me and find their way into planters on my porch.
We started this tradition long ago and look forward to our time together each year.
Mail a letter.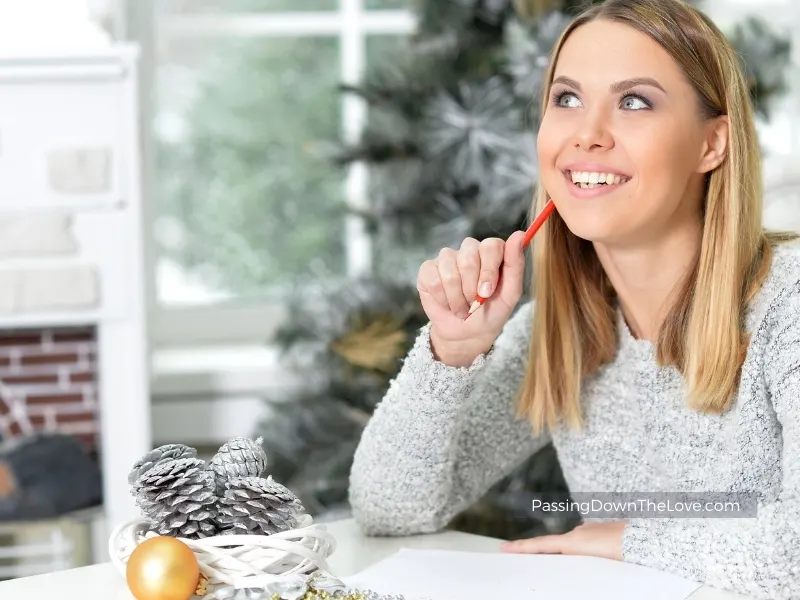 Everyone loves receiving mail. In the age of technology that usually means an email or text.
It wasn't so very long ago that letters required handwriting and a stamp.
A handwritten letter to your Mom is a great way to show her you care.
Taking time to express your admiration and love for her in this way can mean so much, especially if Mom lives too far away for an afternoon visit.
Create a Photo Book.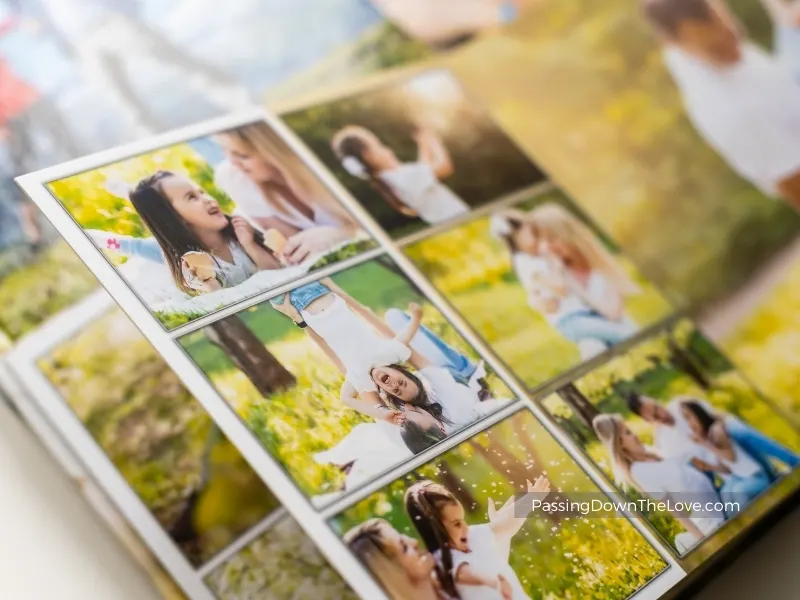 Pictures are reminders of the past.
Maybe you have some older pictures of you & Mom from your childhood, or from times you shared precious moments. Scan and save these pictures, then you can upload and print them.
Making a memory book for her will bring back memories and give you a chance to reflect on times you connected with each other and the importance of the time you've shared.
This is even a great idea if your Mom has left this world.
A photo memory book for you to remember her by, or for your child to remember Grandma.
Snapfish makes a great photo memory book with pictures you provide.
What a great gift!
Simply visit.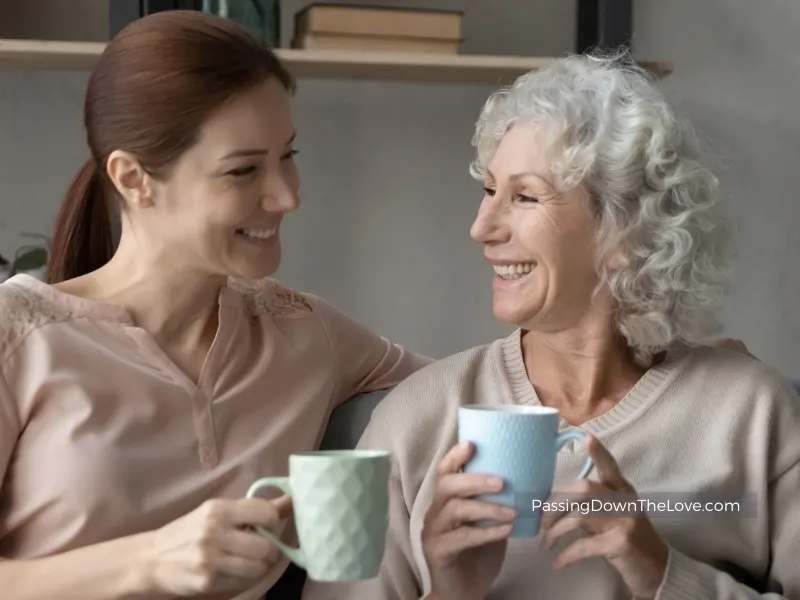 Mom likes to see you and your family. Stop by and visit.
Sit on the porch, have a glass of tea, and talk to her about how much she means to you.
Ask her about past Mother's Days and about her own Mom.
A simple thing like taking time for a personal conversation could be the perfect gift for your Mom.
No matter how old you are, she enjoys seeing you.
If Mom is no longer living:
If your Mom has passed, take the time to remember her.
Look through old pictures, talk to your kids about her, remind yourself of the good times and wonderful memories you have of her.
Do something that she would have enjoyed.
Plant a tree or her favorite flowers in a flower box or garden in her honor.
Plants that come back year after year are especially nice.
The iris in my garden come back year after year, every spring, just in time for Mother's Day to remind me of Grandma.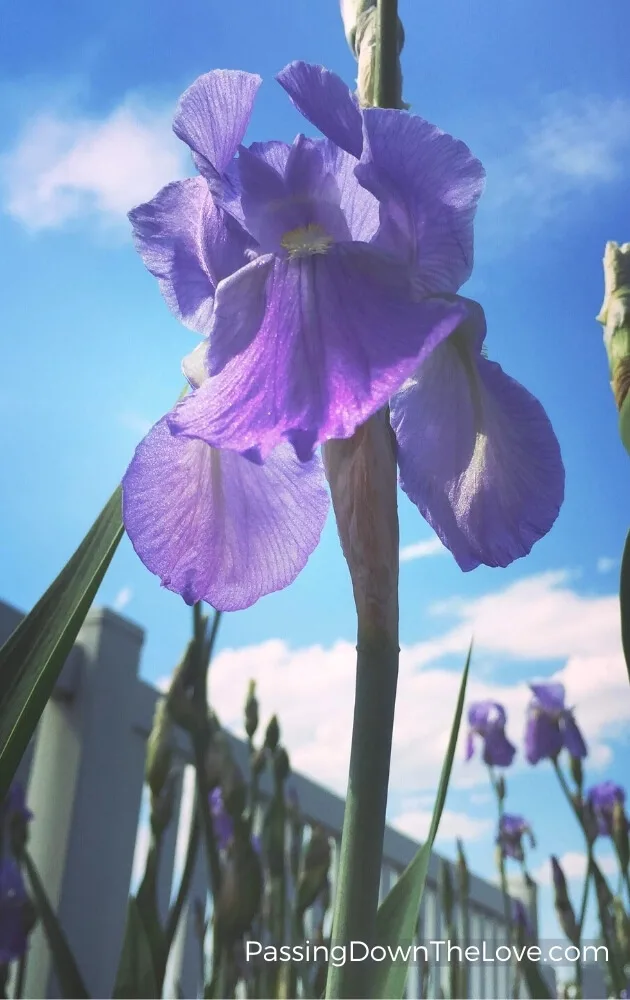 Spend time with others who miss her too. Mom will always live in your heart.
How you decide to celebrate Mother's Day is up to you.
I'm sure you can come up with other thoughtful, personal ideas to honor Mom.
Feel free to share them with us in the comment section.
Remembering Mom on Mother's Day.
Keep Passing Down the Love,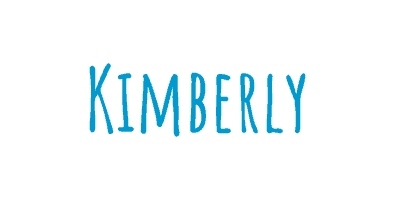 Here are some other posts you might enjoy: