With 3.8 million babies born in the U.S. during the year, chances are good you know one or two of them. Babies born this year will be celebrating their first Christmas soon. And you can help by gifting one of these Baby's First Christmas ornaments.

As an Amazon Associate and a participant in other affiliate programs, Passing Down the Love earns a small commission from qualifying purchases at no additional cost to you. See full disclosure here.
Baby's First Christmas Ornaments
You've become a Grandparent this year, maybe for the first time, or maybe you're already a pro with more than one Grandchild.
Either way, you can delight in this once-in-a-lifetime moment and celebrate this new baby's first Christmas. Starting new traditions, preserving memories by taking lots of photos, or creating a journal to document family happenings are a few things to put on your to-do list. In the meantime, express your joy by marking this first Christmas with a "Baby's First Christmas" ornament.
To save you some time and effort, I searched multiple sites for you and came up with some of these great options. When you're deciding what to buy for baby's first Christmas, a first Christmas ornament is sure to please!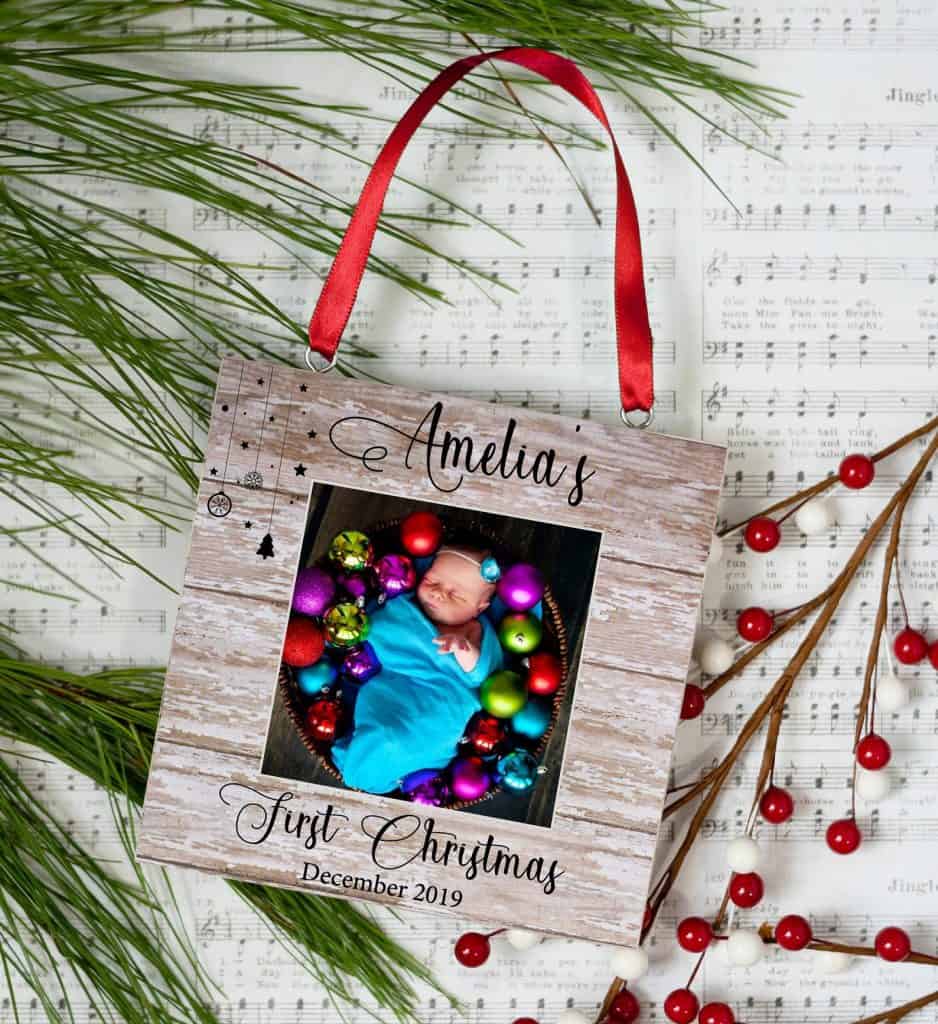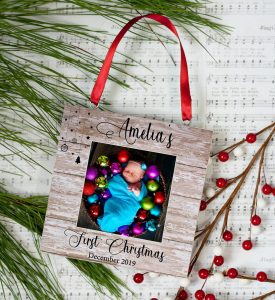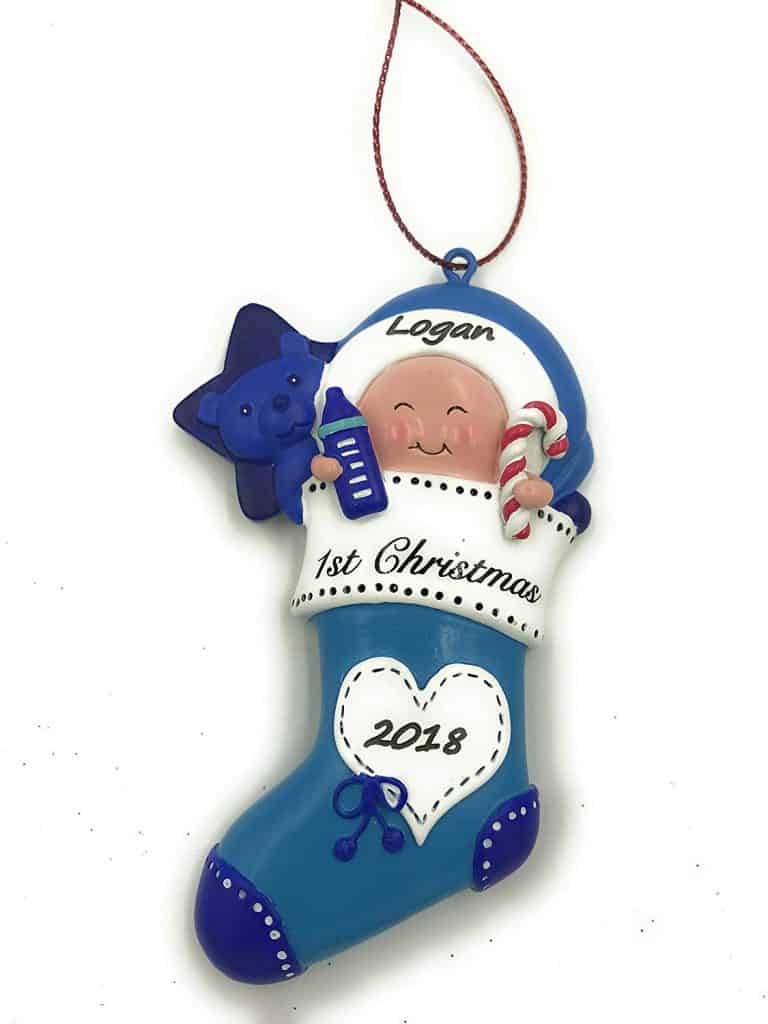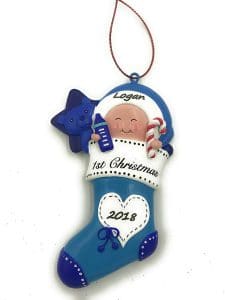 This little boy's stocking ornament can be personalized with baby's name and the date. This also comes in a girl's version, pink of course. The little star and candy cane add a touch of whimsy, don't you think?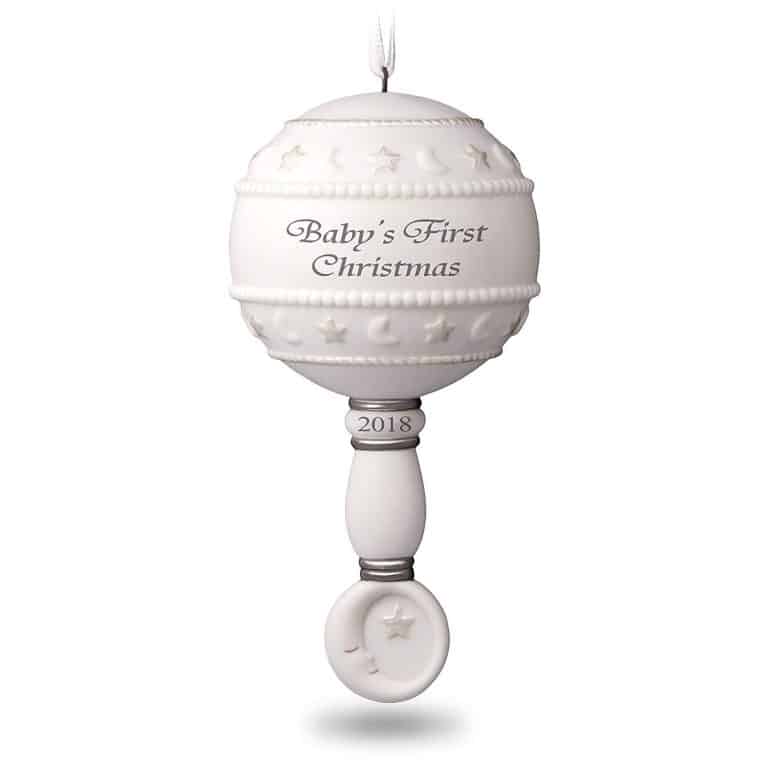 A baby rattle is a great way to honor the baby on his or her first Christmas. This is a Hallmark Keepsake ornament for 2018 and maintains Hallmark's reputation for quality. This is a very special way to remember baby's first Christmas.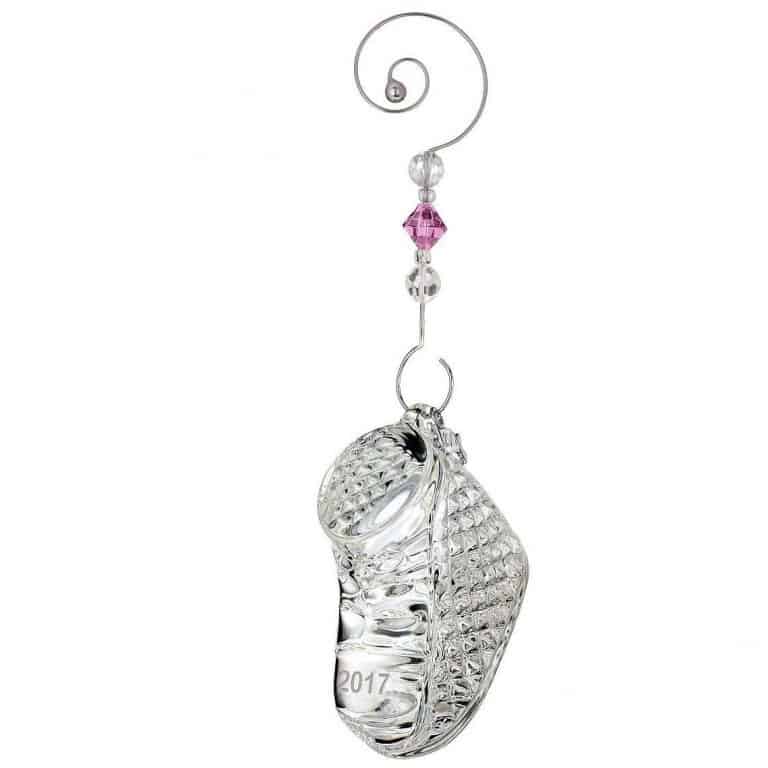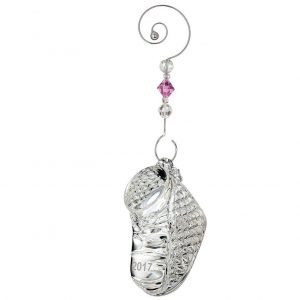 This silver bootie ornament comes with a pink stone and a hook, ready to hang on the tree. There is also a "boy" version available in blue.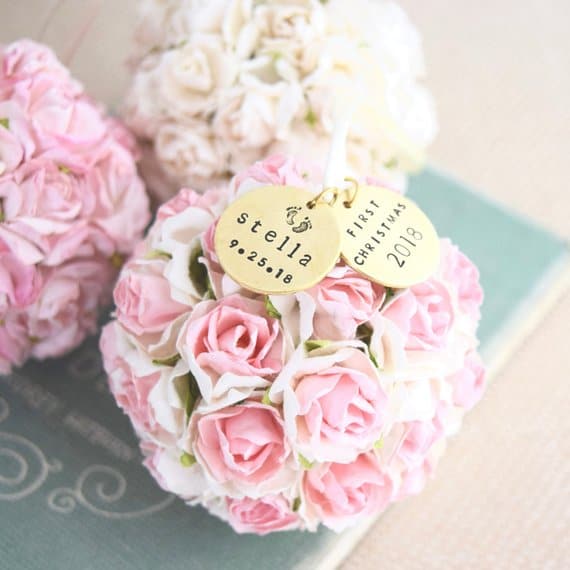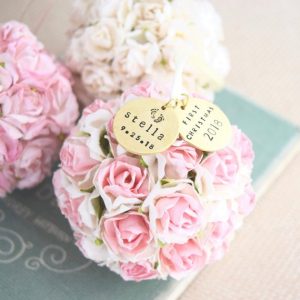 These beautiful ornaments are perfect for a new baby's first Christmas ornament. Order it personalized to your specifications. Add a name, date, birth details, or "Love from Grandma and Grandpa" to the tags. (These ornaments also make great wedding gifts to celebrate a couple's first Christmas together.)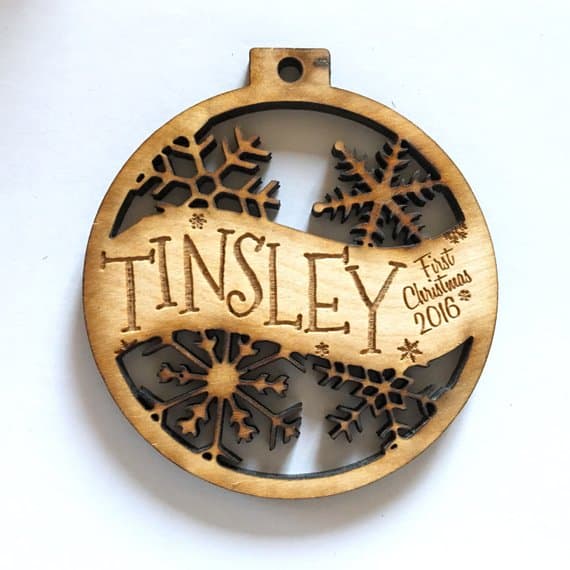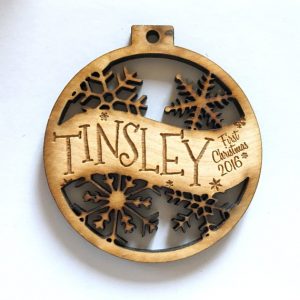 This one is my favorite of all the ornaments I found. The carving, the personalization, the old-fashioned style, all combine to make this a really special piece. Your new Grandchild will love this ornament for years to come.

These "Baby's First Christmas" ornaments are made special by your baby. Create your own personal ornament with baby's handprint or footprint. This makes a unique gift that will be treasured for a lifetime.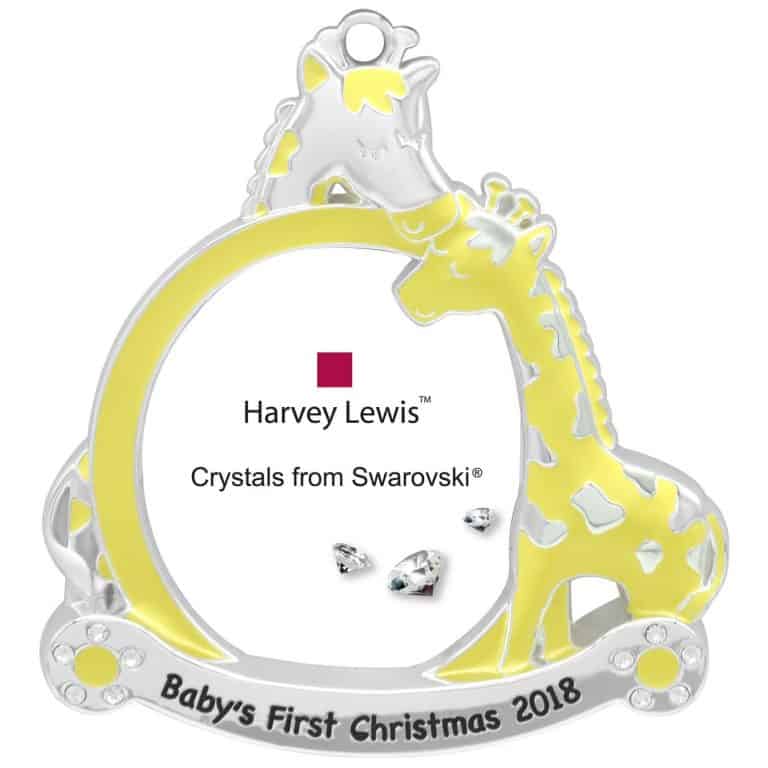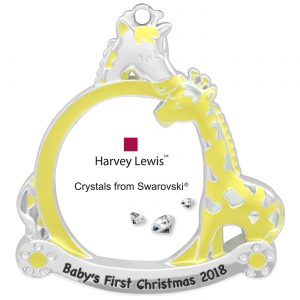 My Grandchildren really enjoy seeing pictures of themselves when they were young (younger, really. They're still young…) This ornament holds a picture of the baby as a newborn. Pick your favorite photo and create a sweet gift for baby's first Christmas! The kids will enjoy seeing this each year as you all remember that first Christmas.
Related:
Amazingly Special Gifts for New Grandmas in your Life
Grandma's First Christmas: Terrific Gift Ideas for New Grandmas
First-time parent and Grandparent ornaments
And I just had to include a few ornaments for first-time parents and first-time Grandparents… This may not only be baby's first Christmas, but it may also be the parents or Grandparents first Christmas in their new role. Here are some "Baby's First Christmas" ornaments for them.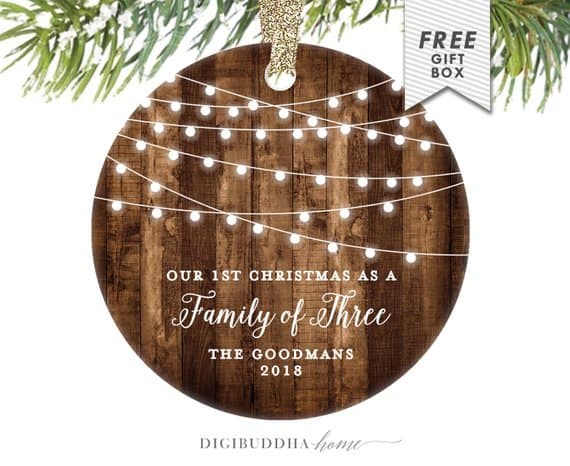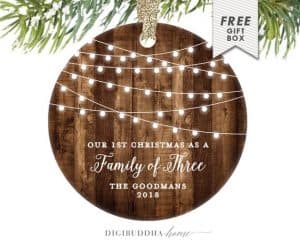 If this is their first child, this may be their first Christmas as a family of three. This beautiful ornament can be personalized with their family name and date or with whatever information you choose to add. What a great gift this would make for the new parents and their new little family!
So, I've given you some ideas for "Baby's First Christmas" ornaments you might like for your new Grandbaby. Did you find one you like, too? Let me know which one is your favorite in the comments below.
Happy Holidays and
Keep Passing Down the Love,