This strawberry lime smoothie is delicious as well as healthy! With a hint of lime and honey, it's a strawberry lover's delight!
Smoothies are Healthy and Delicious
Are you looking for a way to get your kids to eat more fruits and veggies?
Smoothies are a great solution, they are fun to make together, and kids can even do it themselves (or with a little supervision from you!).
This is a refreshing summer drink and a way to use up those strawberries while creating a great drink, adding a boost of healthy, and spending time cooking together.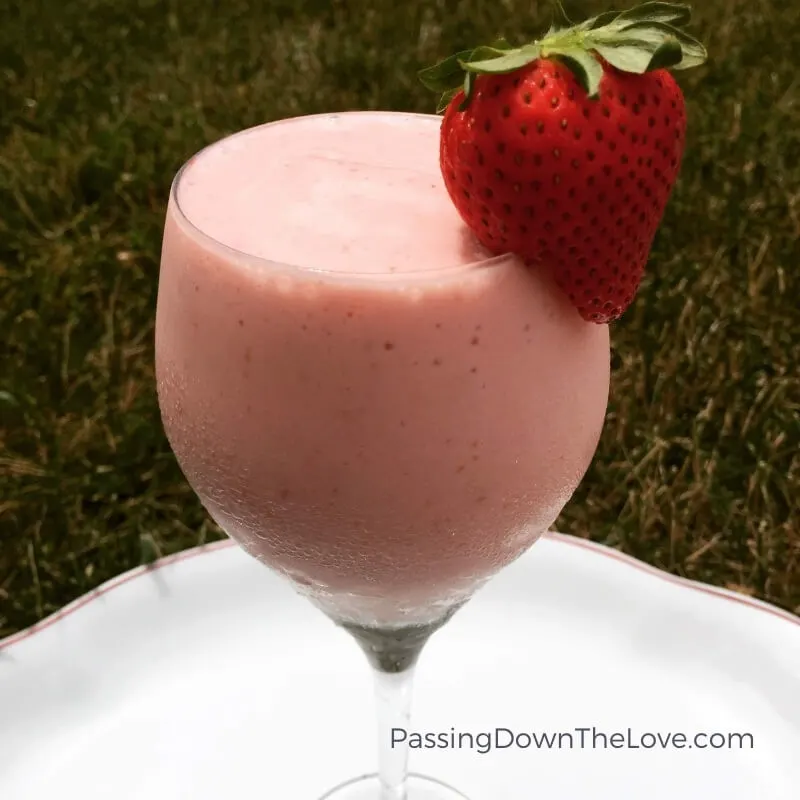 Making this delicious smoothie is easy to do with our simple recipe.
We made this a strawberry lime smoothie with yogurt, but you could swap the yogurt out and use a scoop of protein powder instead.
If you do that, add more liquid – either milk or water – to make the smoothie the right consistency.
For other fun things to make with kids in the kitchen, see our post:
Fun Recipes to Make with Kids or
Teaching Kids to Cook: Passing Down the Love of Cooking
Strawberry Lime Smoothie Recipe
This is an easy recipe with just a few ingredients.
In fact, you may already have some of these things on hand.
You'll need:
Strawberries
Honey
Lime juice
Vanilla Greek Yogurt
and 2% Milk.
Add all ingredients into the blender and blend it up!
Here is the recipe.
Yield: 3 servings
Easy Strawberry Lime Smoothie Recipe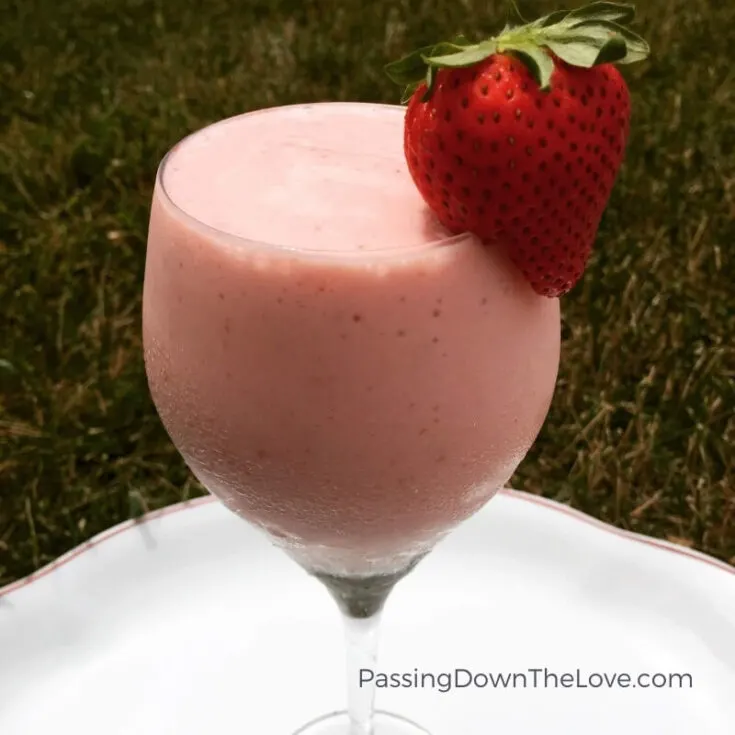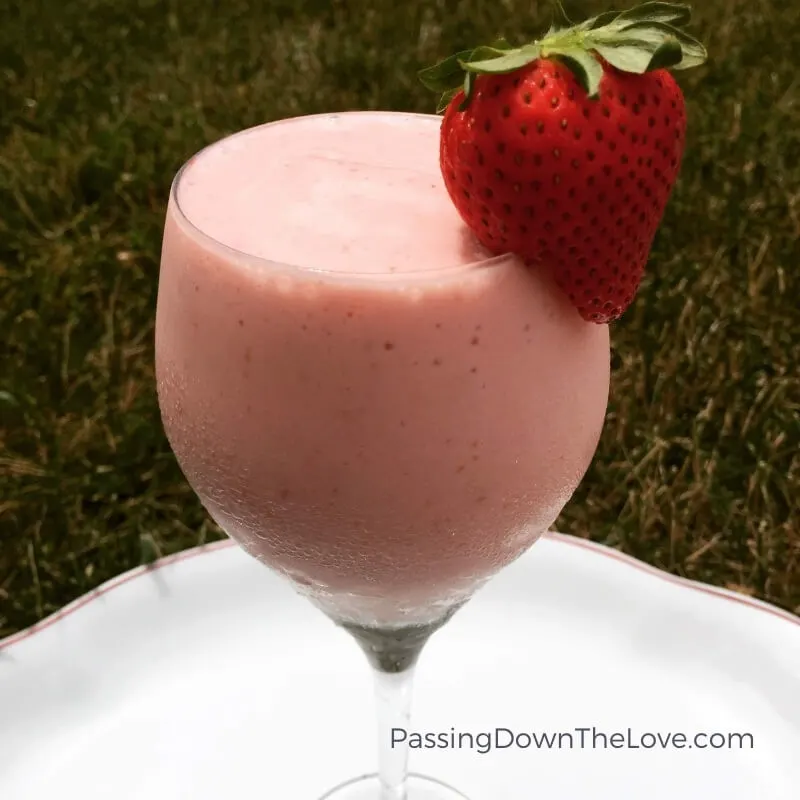 These strawberry lime smoothies are delicious as well as healthy!
With a hint of lime and honey, it's a strawberry lover's delight!
Ingredients
2 1/2 Cups Fresh or Frozen Strawberries
1 8oz cup Vanilla Greek Yogurt
1 Tablespoon Lime Juice
2 Tablespoons Honey
1/2 Cup 2% Milk
Instructions
Process all ingredients in a blender until smooth.
Notes
Using frozen strawberries will make a thicker smoothie.
Add another 1/4cup of milk for easier blending.
Variation: Leave out the Lime and drop a banana in there, if you'd like.
Recommended Products
As an Amazon Associate and member of other affiliate programs, I earn from qualifying purchases.
So what do you think?
Will the kids love it or what?
Have fun in the kitchen with the kids, make memories, and enjoy this yummy Strawberry Lime Smoothie!
For more smoothie recipe ideas for kids, check out these at AllRecipes.com.
Keep Passing Down the Love,