Handwritten Recipe Gifts will be treasured by the recipient for years to come. Here are some great ways to preserve your family recipes and celebrate those who have helped create your family favorites.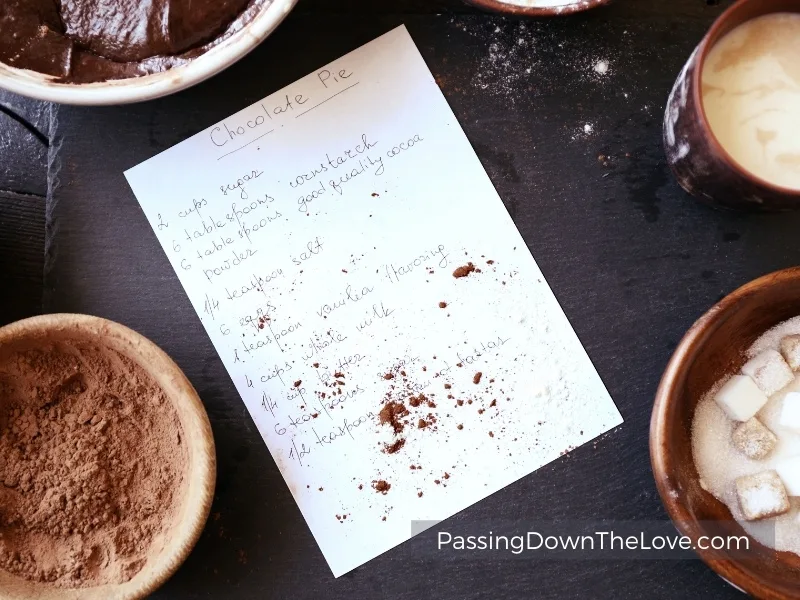 The Best Handwritten Recipe Gifts for Someone Special
When you think back on your childhood, some of the best memories are those that involve food, family, traditions, and fun!
From Grandma's homemade pie, Aunt Sue's yummy caramel popcorn, Uncle Paul's Homemade Ice Cream, or Cousin Caye's delicious oyster crackers, you know that food equals great memories!
And you can't forget "That Salad"!
Those above, of course, are some of mine… 🙂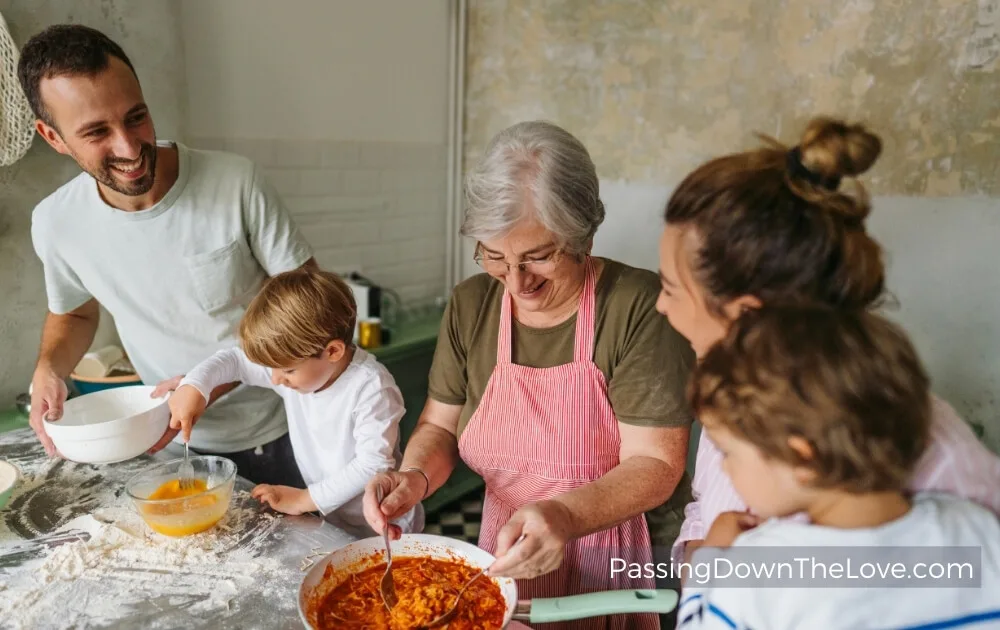 If you want to give a gift that will be special, remembered, and treasured for a very long time, a handwritten recipe gift is the ticket.
Here are some ideas that I've found for family recipes.
I hope you find something on this list that makes you happy.
Awesome Handwritten Recipe Gifts They'll Love
Preserve the handwritten recipes from your Mom, Grandma, or favorite aunt.
Her recipe is one of your favorites, made all the more special because it's written in her handwriting.
Gift a recipe memory to someone you love.
Preserve your favorite cooking memories, moments together and family traditions with one of these awesome handwritten recipe gifts.
Your cousins, your sister, your Mom, or Grandma. Any one of them would love a gift like this.
These family moments in the kitchen, cooking together, and creating familiar dishes are too important to forget!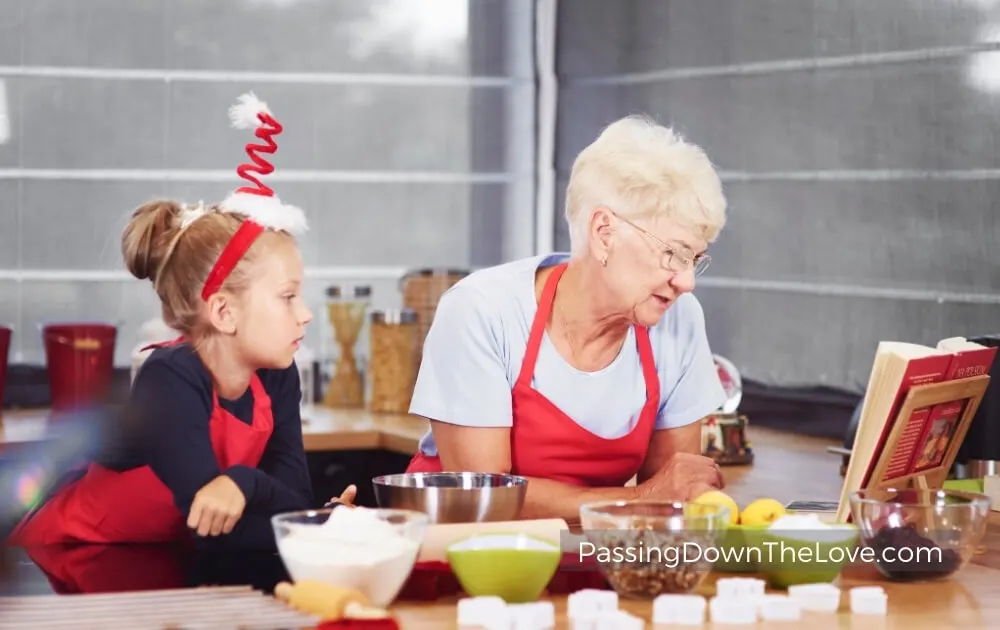 Keep cooking, keep remembering, keep preserving the past.
Most of all,
Keep Passing Down the Love,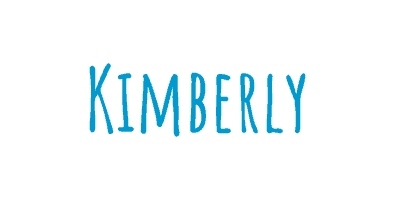 Related: