The best books for a "bring a book" baby shower are ones that baby will love and read over and over again. This idea is perfect for a Grandma Shower. Find out why in this post.
Bring a Book Baby Shower
Bringing a book in place of a card for a baby shower is a way to start building a library for the baby.
Reading to children is so important – we all know that, right?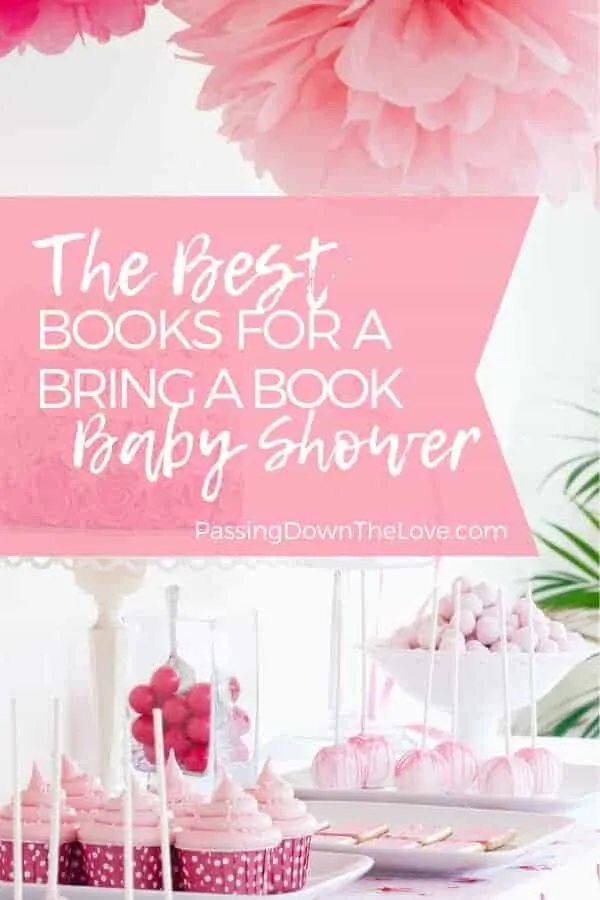 As an Amazon Associate and a participant in other affiliate programs, Passing Down the Love earns a small commission from qualifying purchases at no additional cost to you. See full disclosure here.
Requesting guests bring a book in instead of a card is brilliant. "Bring a book" baby showers are especially appropriate for a Grandma Shower.
And here is why.
Grandmother Showers should be a celebration of the new Grandma and her new role.
It's not intended to be a gift grab or delivered with an expectation of over-the-top festivities.
However, a book is the perfect small gesture that has purpose and meaning, gives Grandma something to look forward to (reading to her Grandkids), and expresses your best wishes to her.
So consider making your Grandmother Shower celebration a "Bring a Book" shower. (And forget the big gifts)
RELATED:
Remember to write a note in the front of the book. Something like "To Baby ___________ " or their first name, if you know it.
And "With Love From: ___________".
You could even include a short message if you'd like – "I hope you enjoy this book as much as Johnny did" or "This book reminded us of you".
A special message from you will be a reminder of who gave them the book, and it will give the parents another opportunity to talk about you and the role you have in their lives.
Here are some of the best books for a "bring a book" baby shower.
Best Baby Books for a Baby Shower"
This first book on the list is a picture book of some of the first words kids usually learn. Dog, cat, chair, car, and many others.
My Grandkids loved this book when they were little!
I had an earlier version of it that is now about worn out.
This is a board book and has 100 pictures with the word written below.
It is a helpful tool to use when they first start talking.
At first, you point to the picture and tell them what it is.
Next, they repeat the word after you say it.
Then eventually you can ask what it is – and they know!
I've always thought watching a baby learn new things is an incredible experience.
And if we can encourage them and be a part of it, well, that's even better!
So take a look at the books on the list and choose the one that is right for you.
Best Baby Books
Bringing a book in place of a card for a baby shower is a way to start building a library for the baby.
Would you like to plan a shower for the new Grandma in your life? Here's everything you need to know!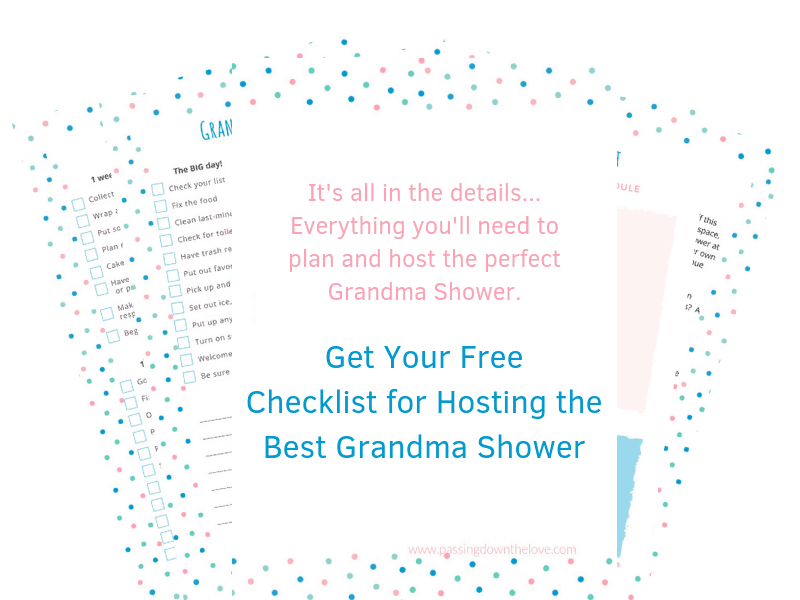 Be sure to have Mom add any of these she would like to her baby registry.
Give a subscription to Amazon's Prime Book Box club. Each box contains 2 hardcover books chosen especially for the child's age and delivers it every 1, 2 or 3 months, depending on the subscription you choose.
Books are 40% less if purchased through Prime Book Box.
Like cousin Eddie says, "It's the gift that keeps on giving".
How about giving a membership to Amazon's Kids Plus Program for access to a library of great kid's books.
Choose a perfect book for the new baby.
These are the best baby books for a "bring a book" baby shower.
The new Grandma in your life will appreciate it!
Keep Passing Down the Love,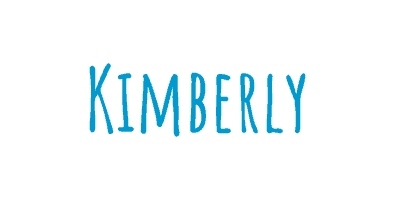 Need some help planning your shower? Check out A Planning Guide for the Perfect Grandmother Shower.